Following was a powerpoint presentation to the  Aeronautical Society of Mauritius (AeSM) on 03 November 2016.
After my retirement from MK end of 2011, I was lucky to be called by Spencer Stuart for an assignment in Fiji with Air Pacific. This was the name of Fiji Airways then. The initial assignment was for a period of 6 months to mentor the GM Engineering and as advisor to assist with the management of Air Pacific Engineering and also special projects on behalf of the MD/CEO who was at the time Dave Pflieger.
However I ended being the interim Executive GM Operations for four months as I arrived in Fiji, the GM Ops suddenly left the Company. This got me involved to the neck with the A330 aircraft, being the interim post holder ops for the AOC. I went back to my initial assignment once the new Executive GM Ops was found.
In fact this was my second trip to Fiji after 36 years. When I was an apprentice at Qantas Sydney in the seventies, I went to Nadi for a weekend for duty free shopping with my Qantas colleague. Never thought at that time that one day I would be back to see Air Pacific.
Dave Pflieger joined Air Pacific in 2010 to turnaround the airline to restore profitability.
His turnaround program was about reviewing cost and efficiency, rebranding and refleeting the airline with more adapted aircraft.
So in February 2012 I headed to Fiji with my wife for a new adventure.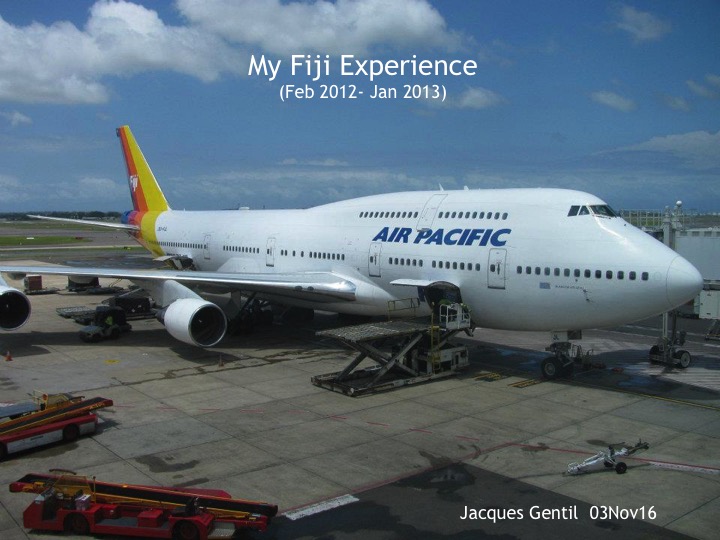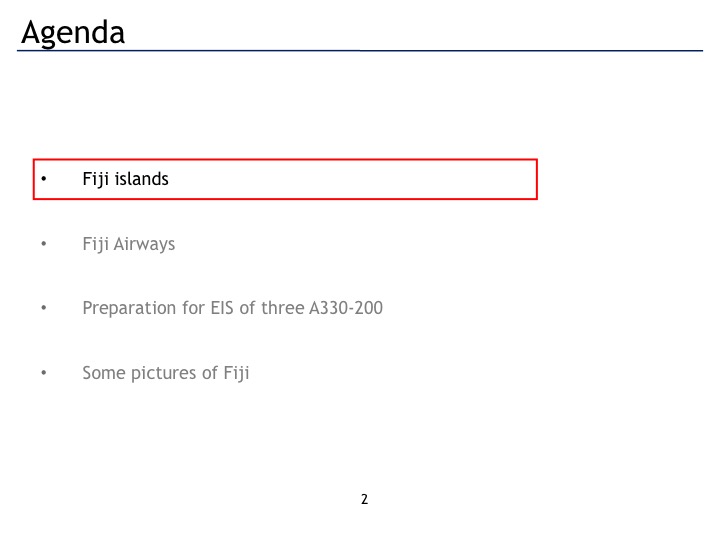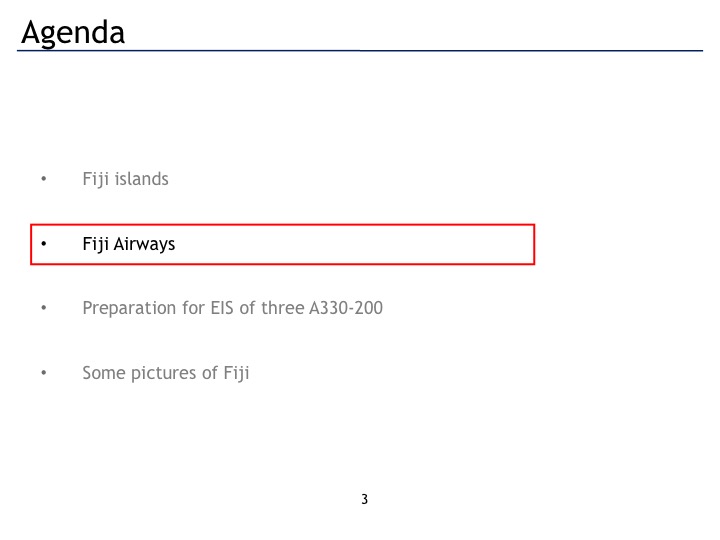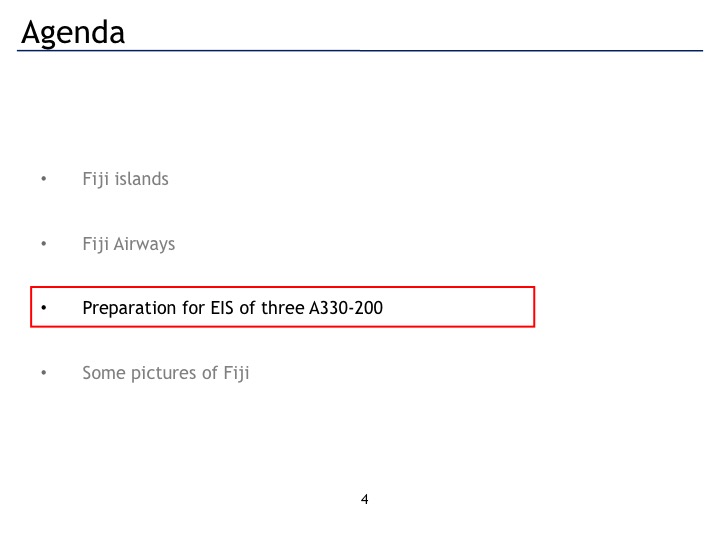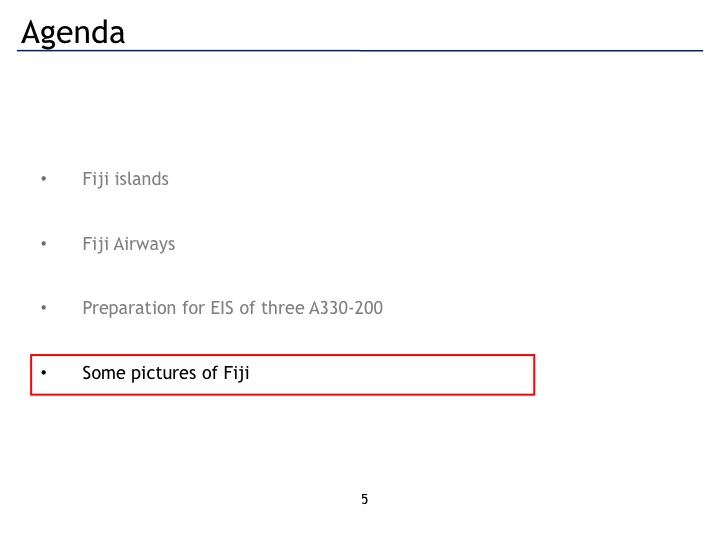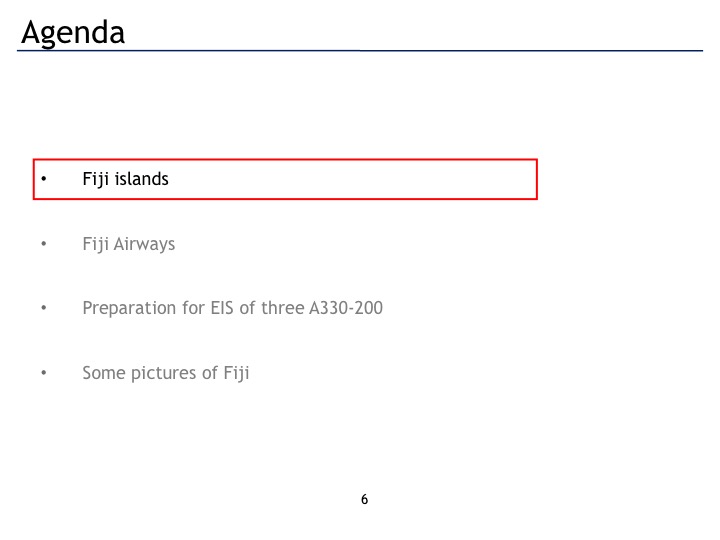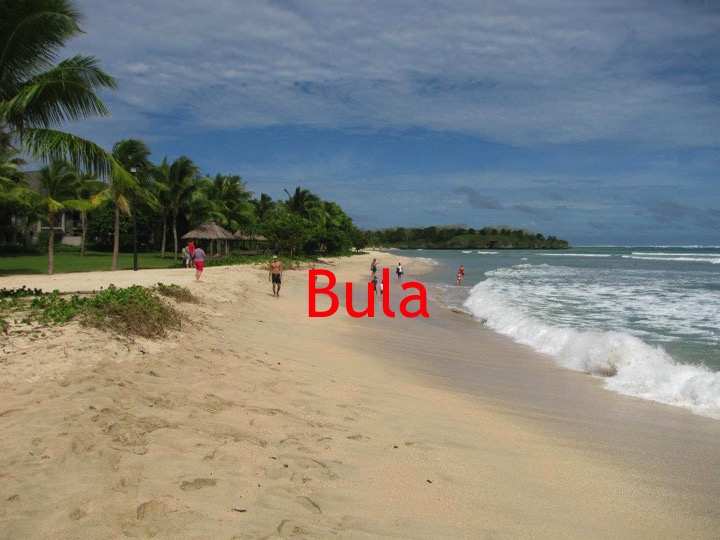 BULA is the first word you will hear when you arrive in Fiji. It means ‐‐‐‐‐ Hello. Where ever you go you will be greeted with Bula.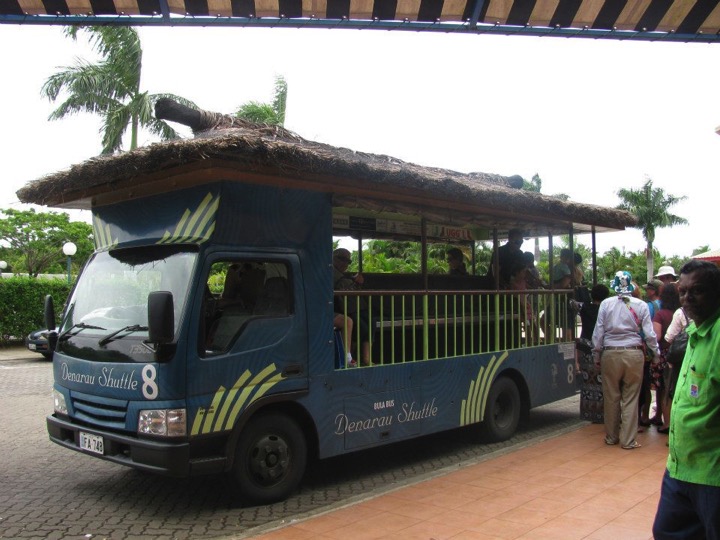 There is even a bula bus on Denarau Island to take you around.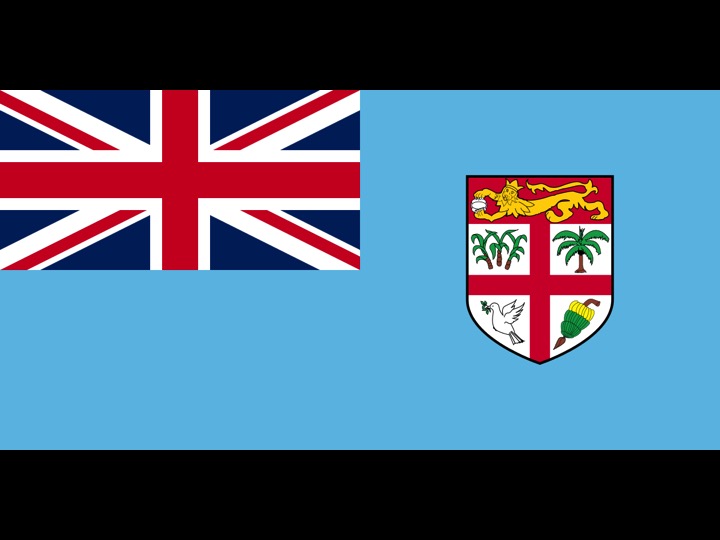 The flag of Fiji with the union jack.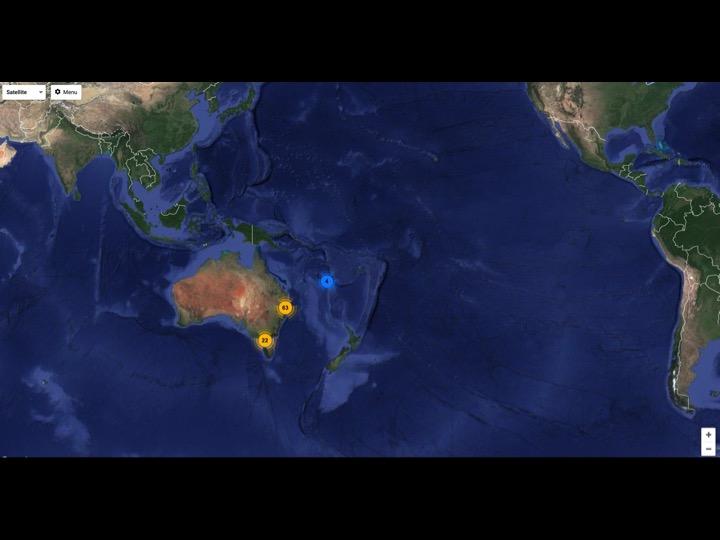 Fiji is a 4hr flight from Sydney.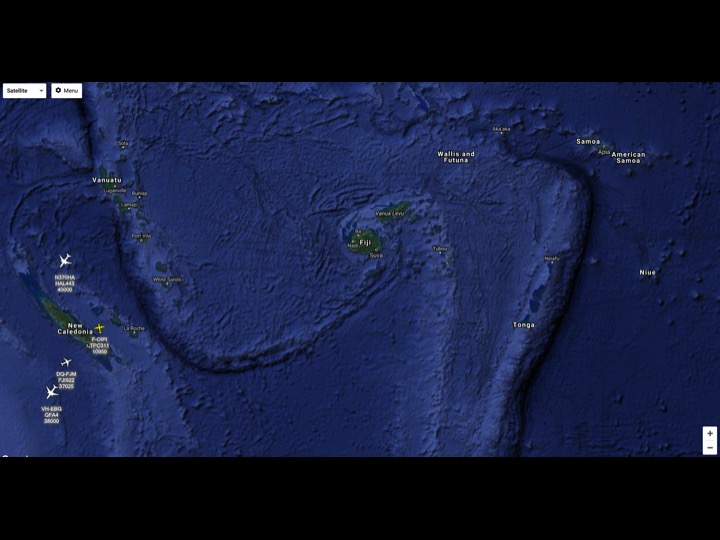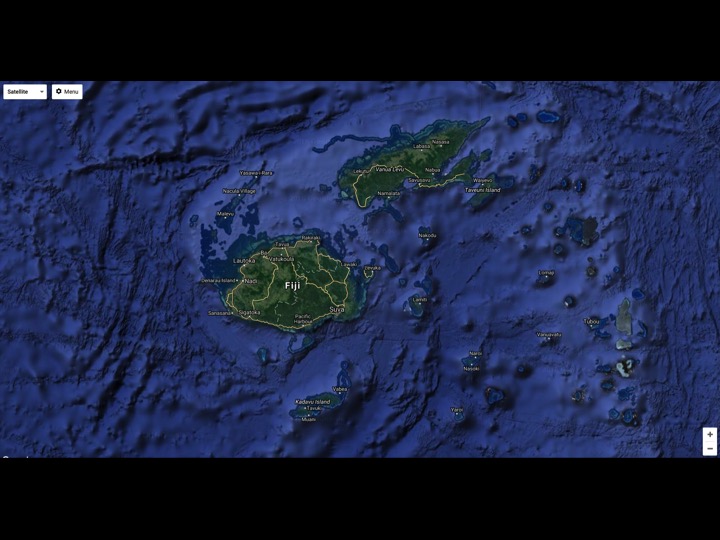 Fiji is an archipelago of 333 islands in the south pacific with a total area of 18, 300 square kilometres almost ten times the size of Mauritius. 110 islands are inhabited. The two major islands are Viti Levu and Vanua Levu where 87% of population lives.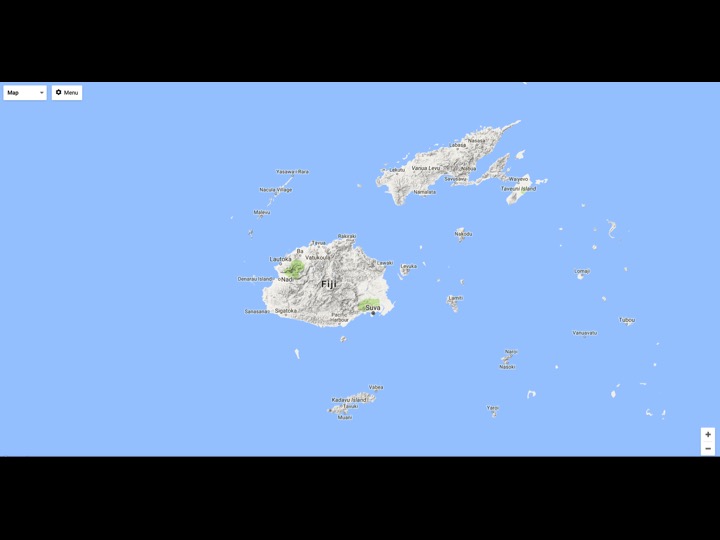 Total population is around 909,000. The two major ethnic groups, Native Fijians (Melanesians) 54.3% and Indo‐Fijians 38.1% (Indian contract labourers brought by the British Colonial powers in the 19th century).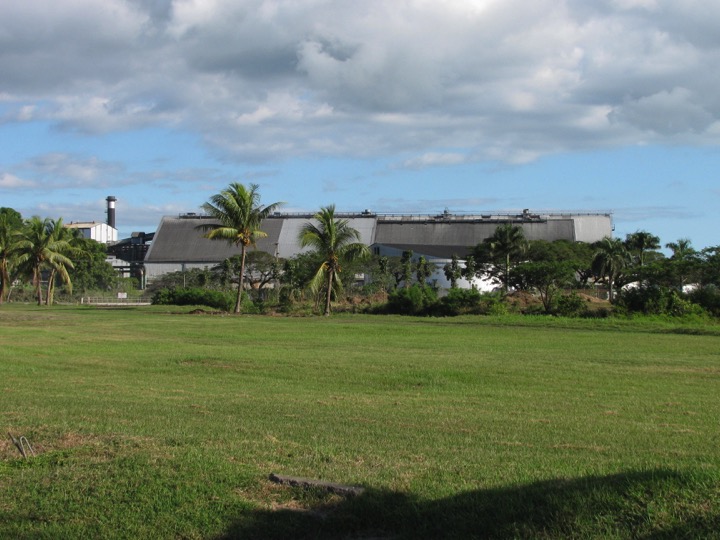 The capital is Suva, Lautoka the second largest town is where the sugar factories are located and Nadi is where the international airport is.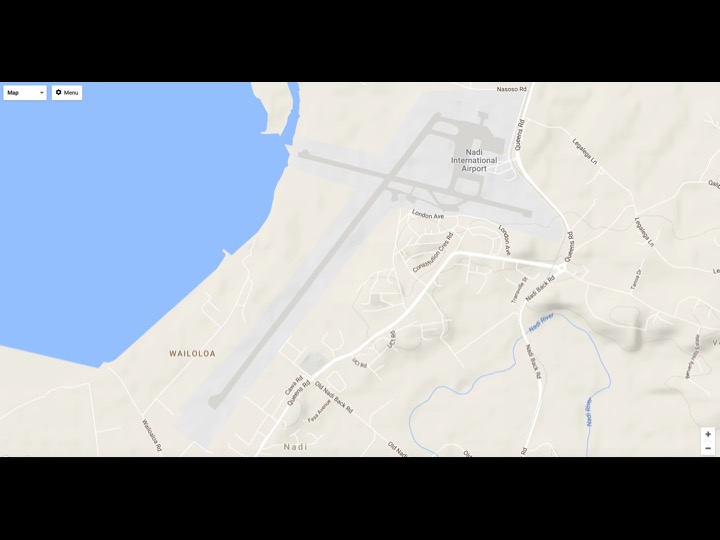 With two runways 02/20 3273 metres long and 09/27 2136 metres long.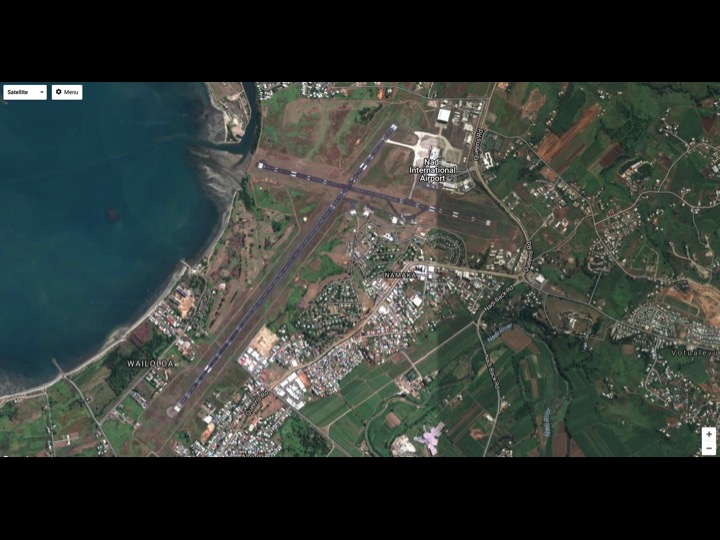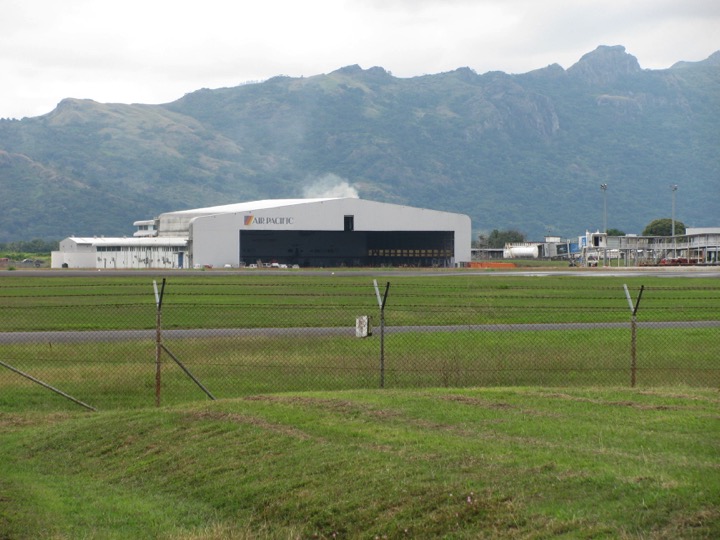 Fiji airways Hangar and Headquarters.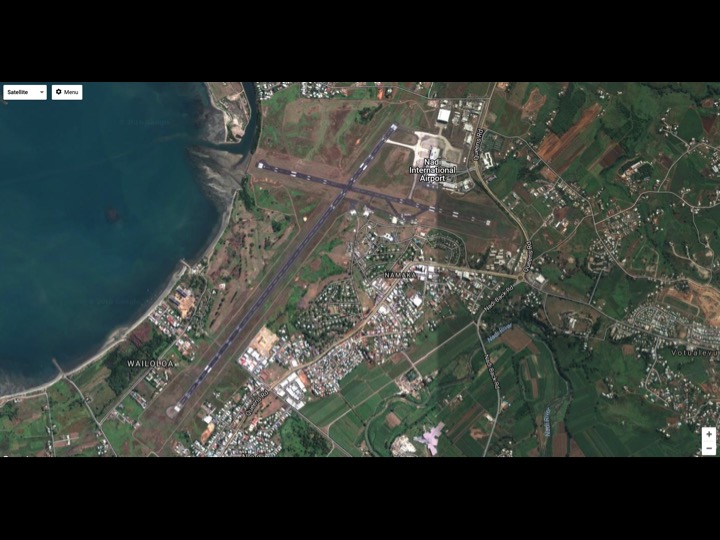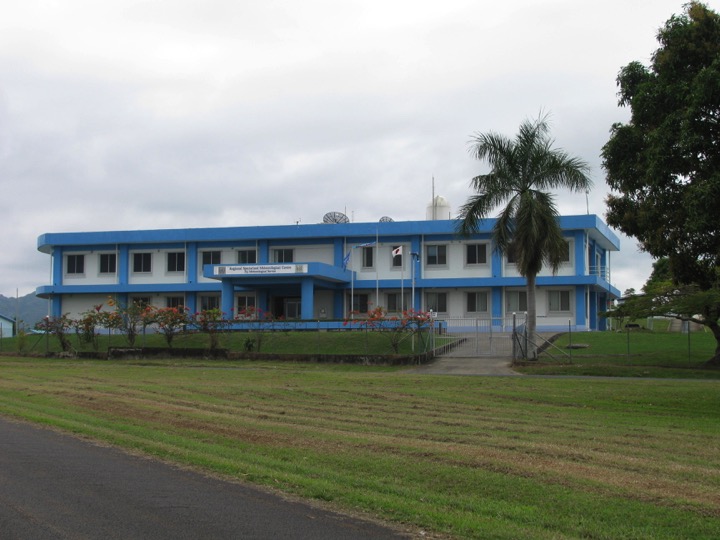 Meteo Services.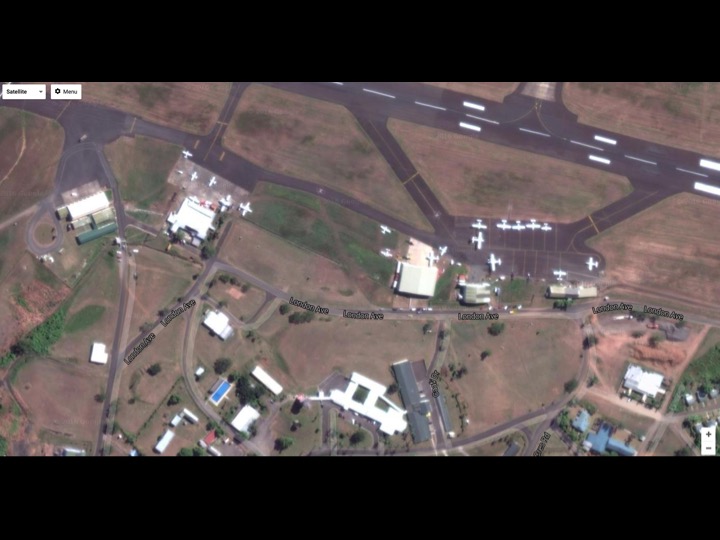 General Aviation and pilot school.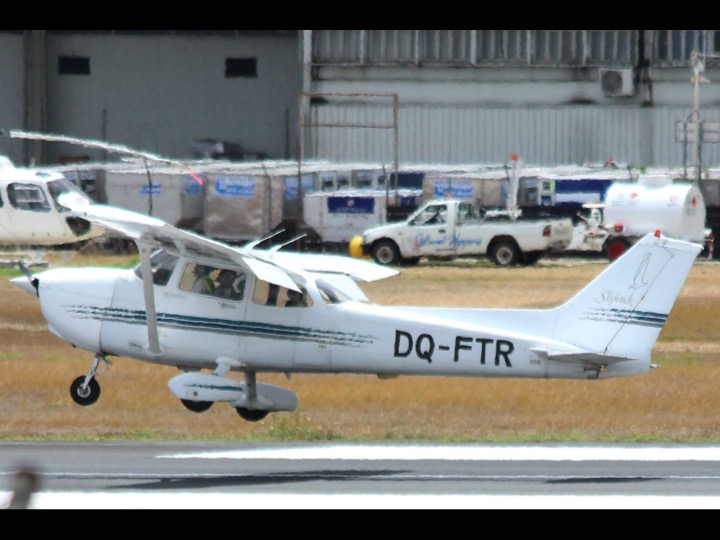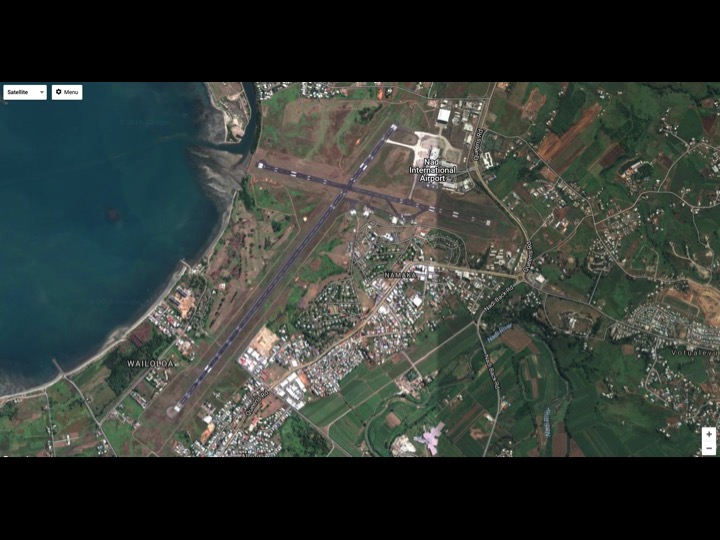 The currency is the Fijian dollars, around Rs 17.43 to 1 dollar. Fiji was a British Colony in 1874, became independent in 1970 and a republic in 1987. Fiji has been through 3 coups d'état, 1987, 2000, & 2006. In 2006 Commodore FRANK BAINIMARAMA took power and became Prime Minister of the military government. In Sept 2014 he was elected this time by democratic election as Prime Minister. Fiji is well known for its Rugby Sevens team, they won the gold Olympic metal in 2016. Spoken language is English, Fijian & Hindi.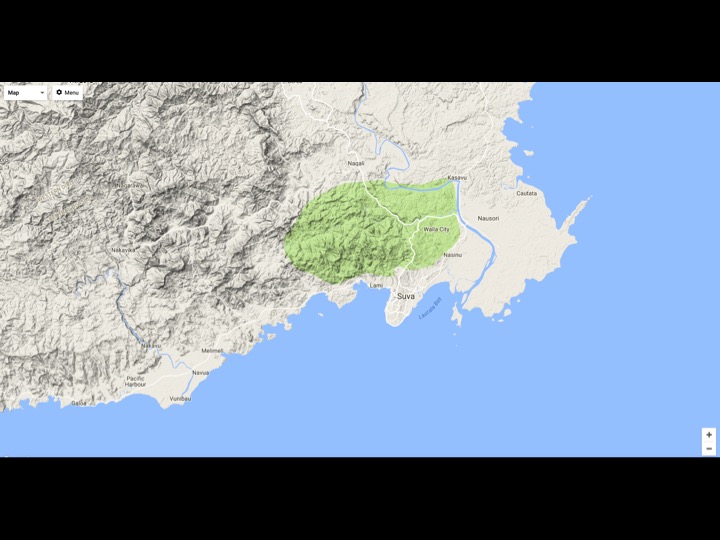 Nausori is another small international airport north west of Suva but is mostly for domestic flights. It can accommodate B737 aircraft. Runway 10/28 is 1868 metres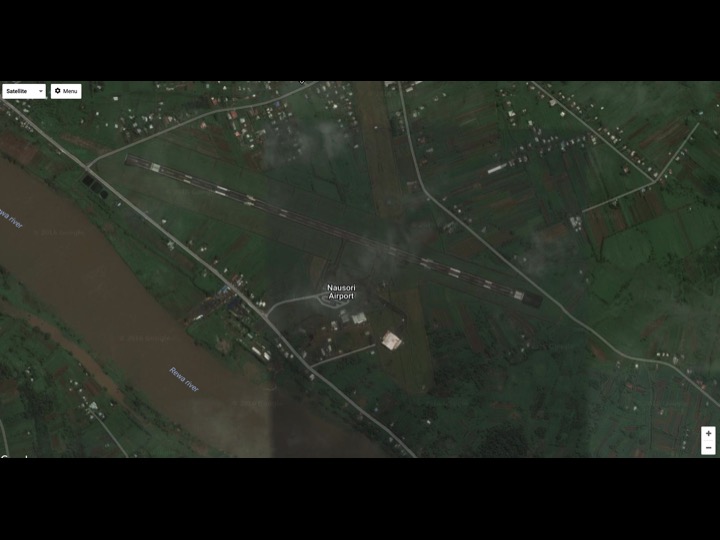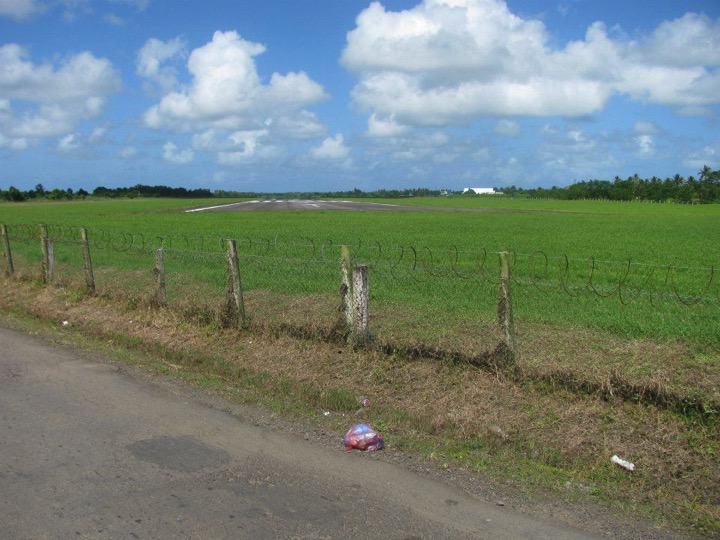 This picture was taken from runway 10 side.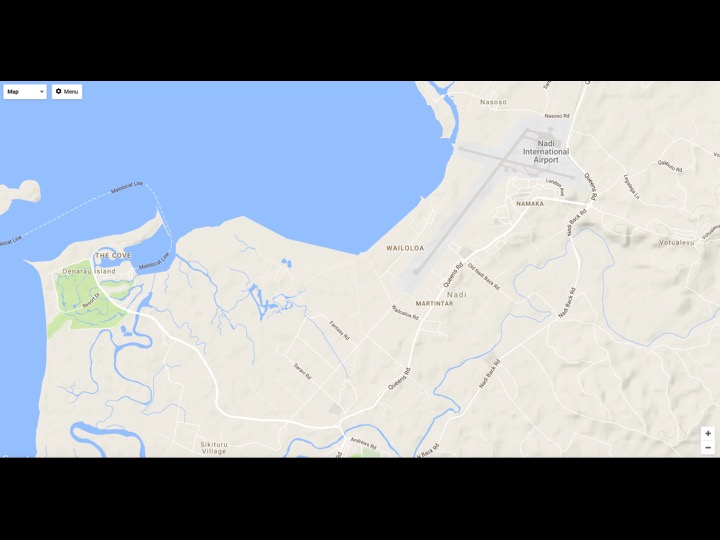 Denarau Island is an artificial island about 15 mins from Nadi airport where there is a port, a marina, restaurants, a nice golf course, villas and apartments and 5 five stars hotels. Hilton, Sofitel, Westin, Sheraton and Radisson Blue.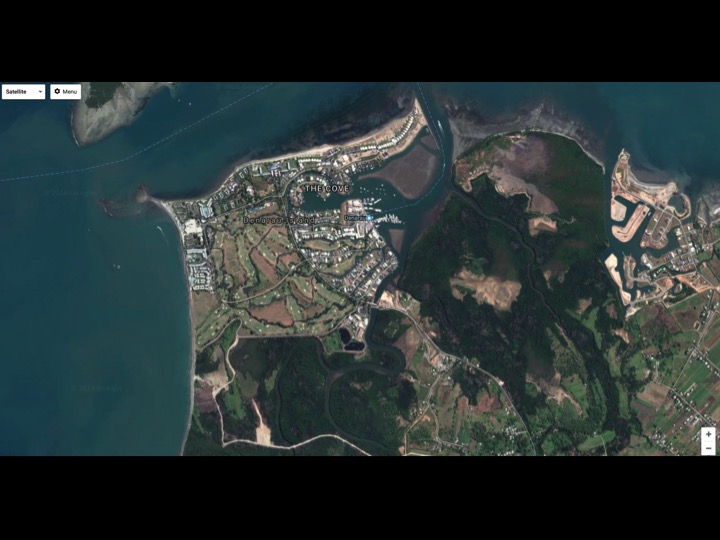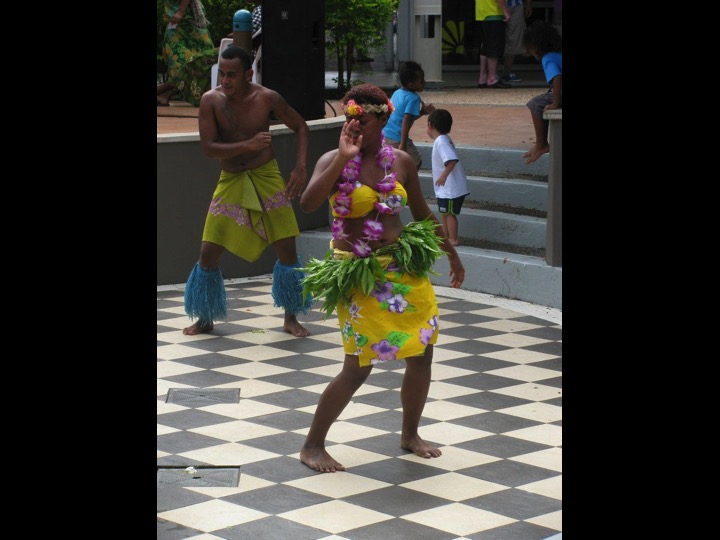 Tourist entertainment at Port Denarau.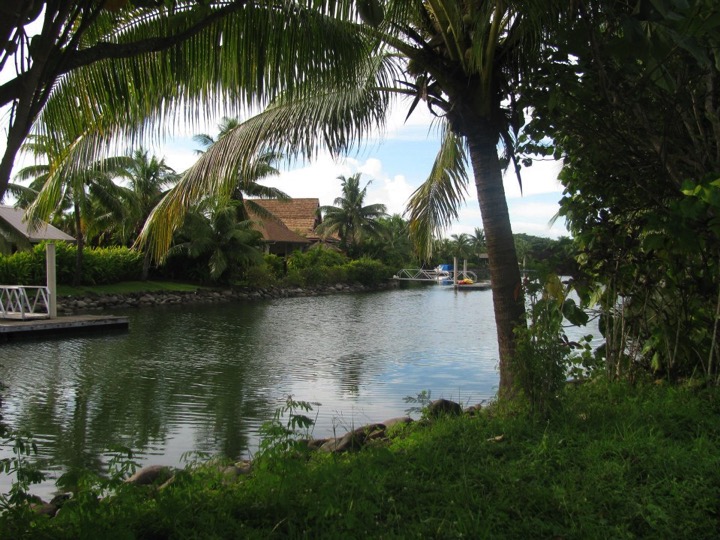 Villas and boat in front of the house in Denarau.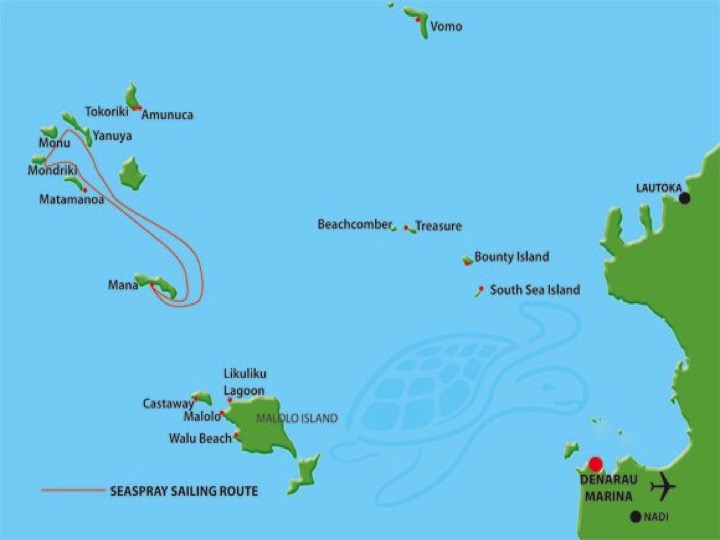 From port Denarau it is possible to take a boat to visit the nearby islands or if you prefer a seaplane, a De Havilland DHC‐2 Beaver operated by Pacific Island Air or Turtle Airways.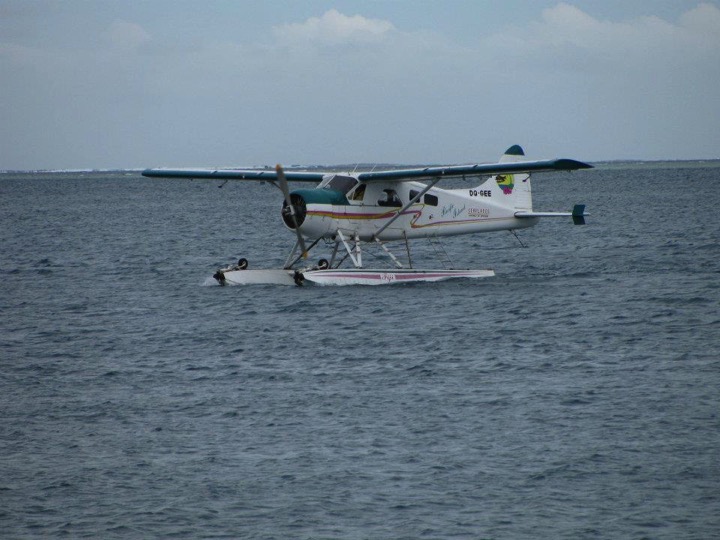 De Havilland DHC‐2 Beaver.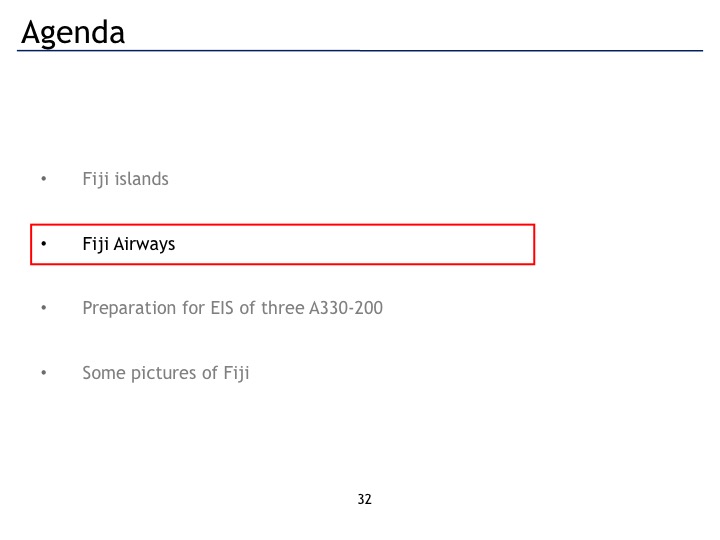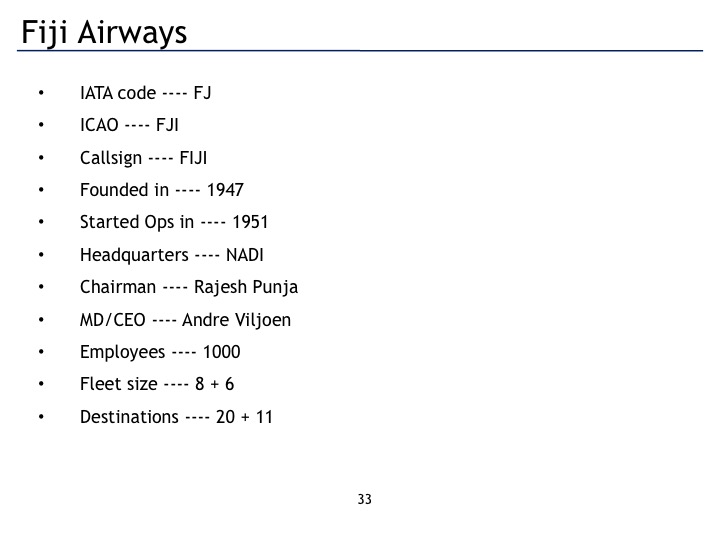 Some information about Fiji Airways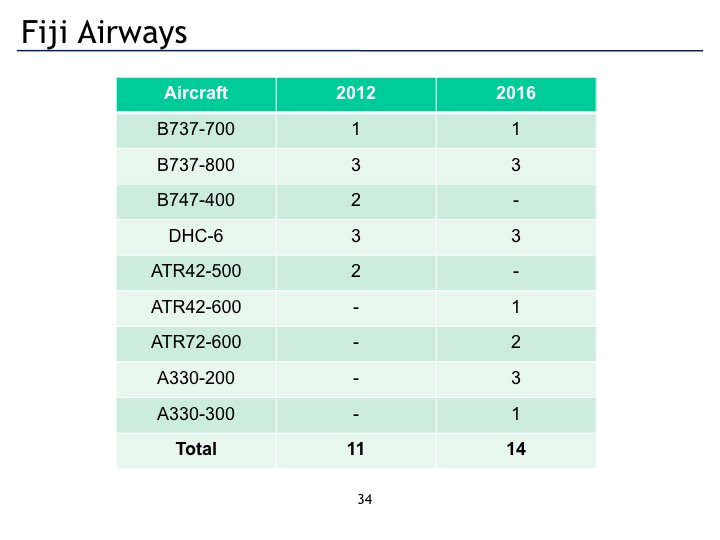 The Fleet of Fiji Airways from 2012 to 2016. The 747 were returned with the arrival of the A330 and ATR42‐500 replaced in 2015 with ATR‐600. It is interesting to note that Fiji Airways and Air Mauritius are about the same size with a diverse fleet of aircraft but with fewer employees.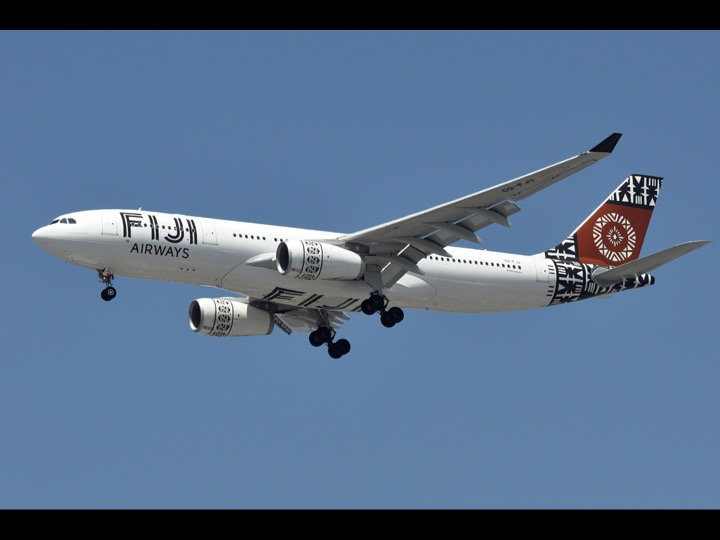 A330-200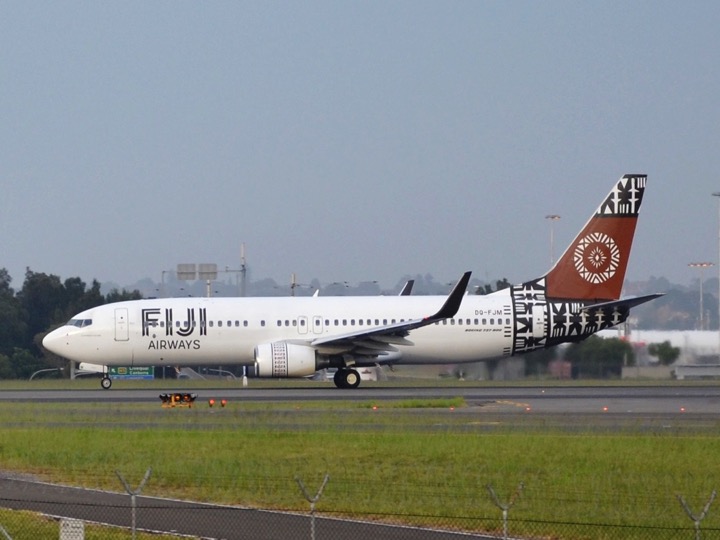 B737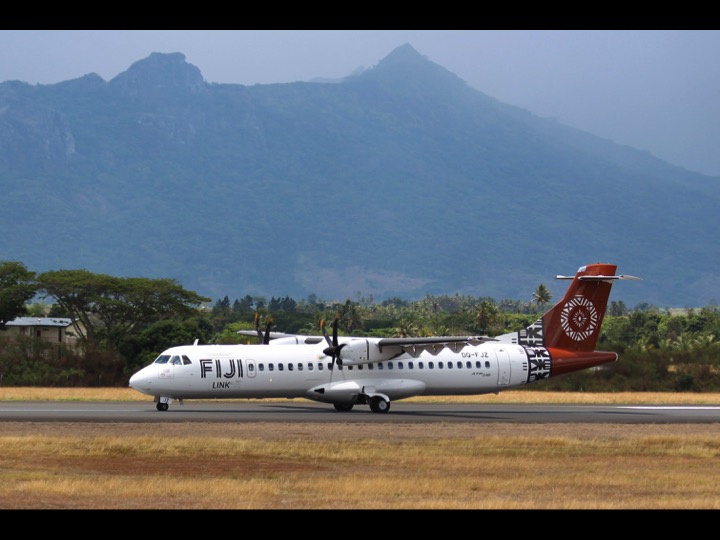 ATR 72-600 heading to Port Vila with Captain Frédéric Gentil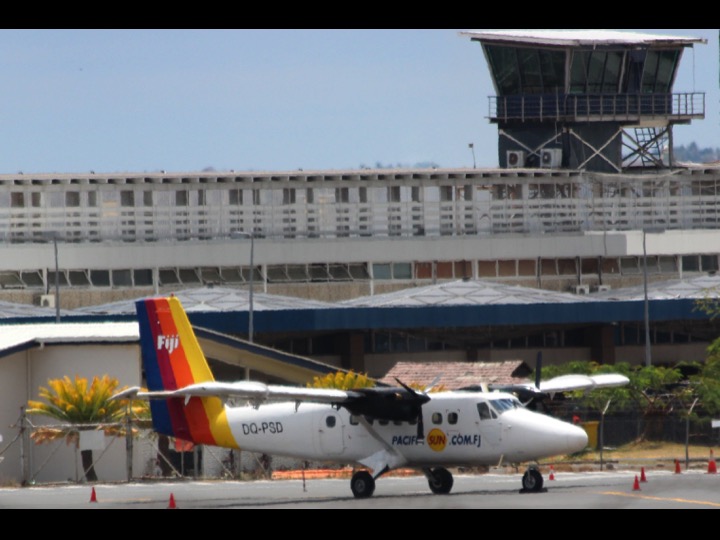 Twin Otter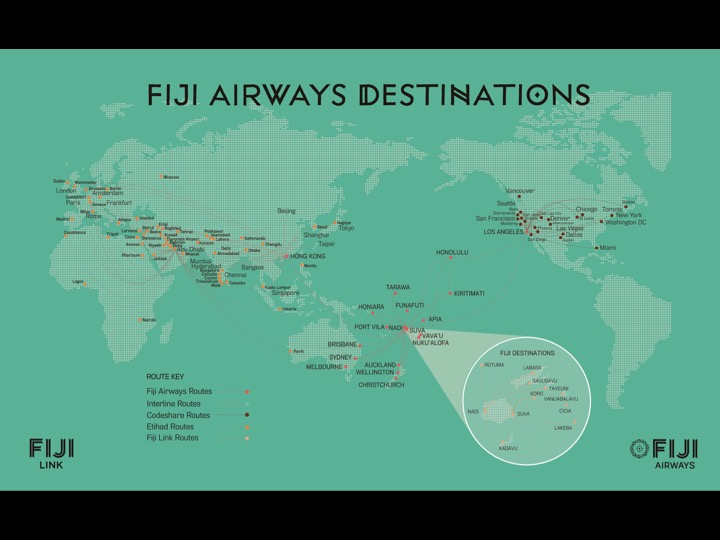 Fiji Airways flies to 20 destinations and Fiji Link to 11. Largest markets are Australia, New Zealand and US, about 70% of arrivals. Fiji government owns 52% and QF 46% and the rest with Air New Zealand, Governments of Kiribati, Tonga, Samoa and Nauru. Known as Fiji Airways in 1951 then Air Pacific after independence in 1970 and back to Fiji Airways in 2013 with the arrival of the first Airbus A330‐200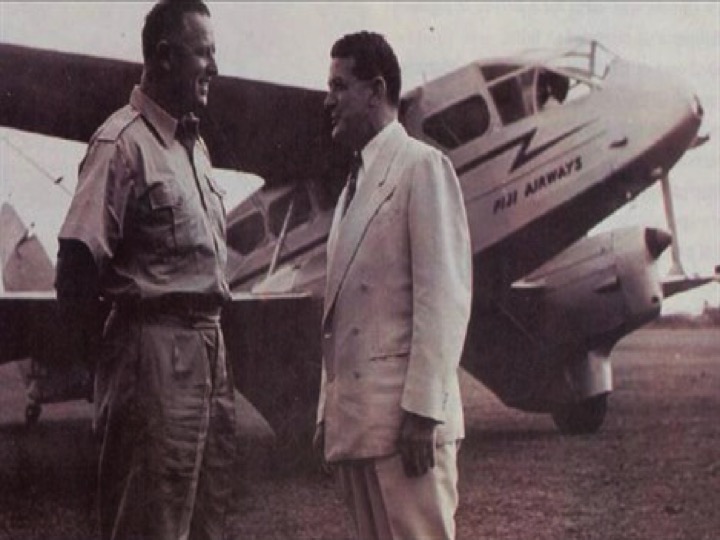 Harold George Gatty an Australian navigator who invented the 'Weems Curves' started the airline. It allowed navigation by dead reckoning. First flight was on 01 Sep 1951 with a seven seater de Havilland Dragon Rapide from Suva to Drasa airport near Lautoka on the west coast. Initially Air Pacific ordered B787‐9 in April 2011, but due to production delays, cancelled the order and in Oct 2011 announced the order for 3 A330‐200 for a delivery in 2013.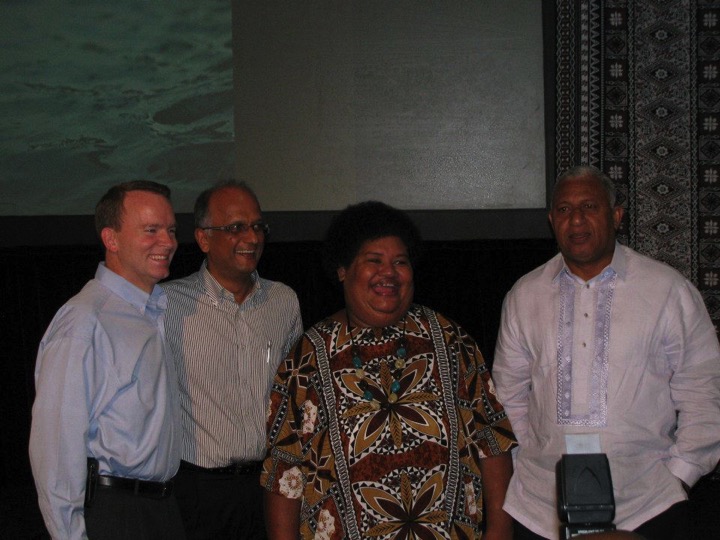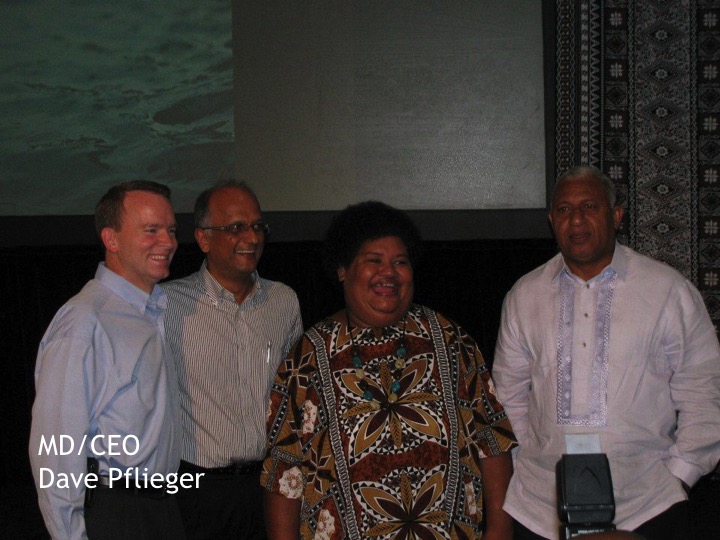 Dave Pflieger a US citizen was hired in 2010 to turnaround the airline and restore profitability, which he did before leaving the Airline to Stephan Pichler in Sep 2013. Stephan Pichler was called by the German government to head Air Berlin and Andre Viljoen took over on 01 Oct 2015. Dave is a pilot and lawyer. He has been at Delta, Virgin America and has flown B767, B757, B777, A320, B52 & C‐130. At one time he was an instructor on B52 at Diego‐Garcia.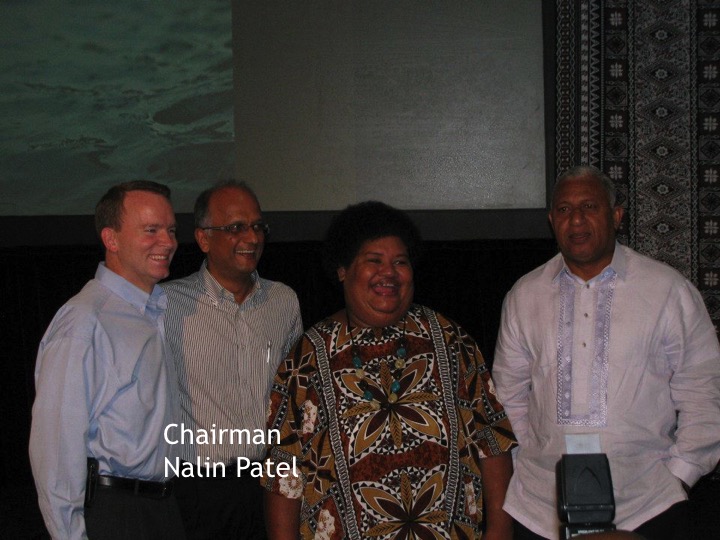 Nalin Patel director since 1993 to 2015 and Chairman from 2006 to 2015 Rajesh Punja took over from him in 2015.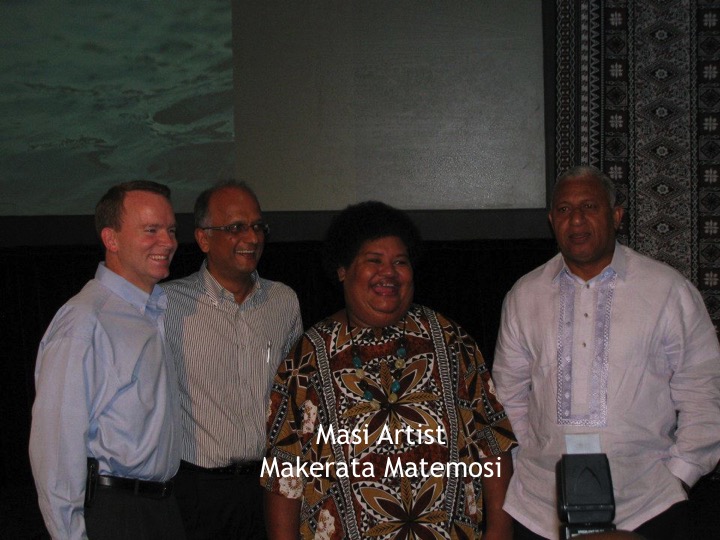 Makerata Matemosi was the designer of the Fiji Airways logo. She passed away on 28 April 2015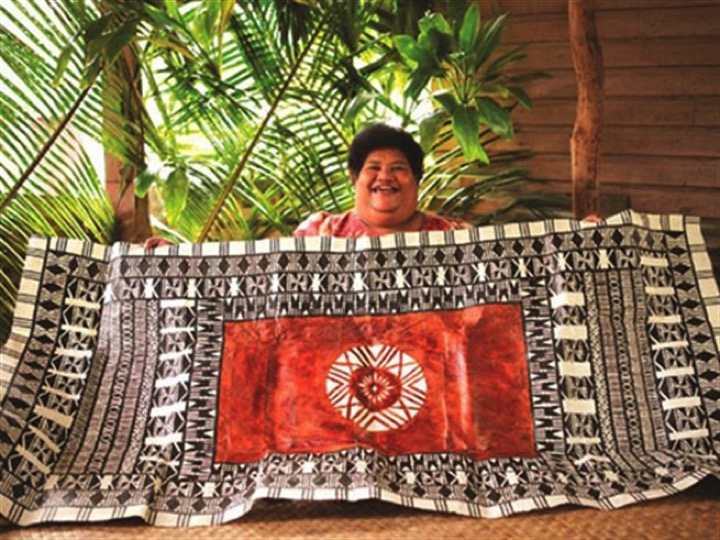 The logo has a cultural meaning.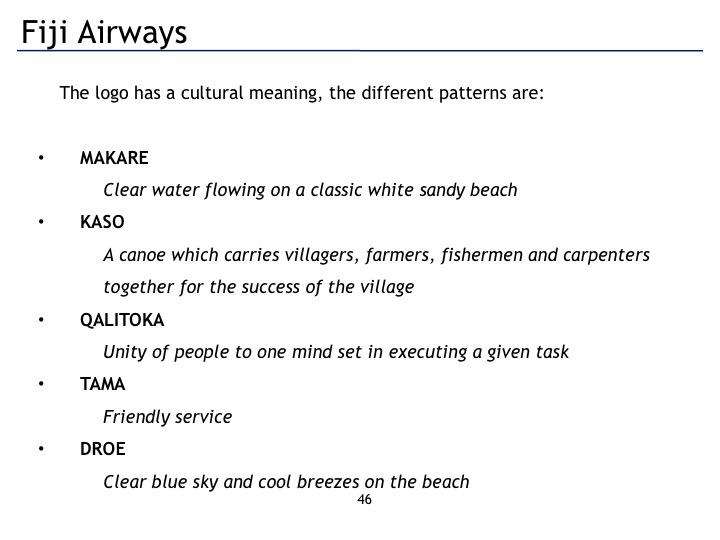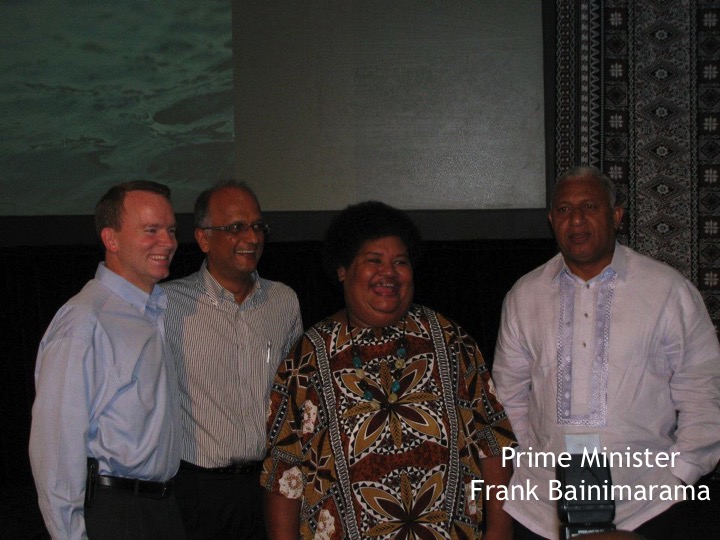 The Prime Minister took power in 2006 and was elected in a democratic election in September 2014. This allowed Fiji to re‐establish relations with UK, Australia and New Zealand. The suspension from the commonwealth was lifted in September 2014.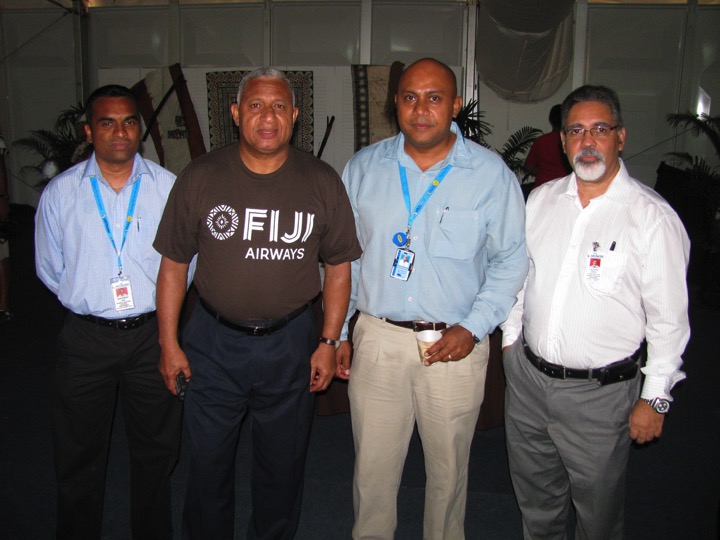 This picture was taken at the Sheraton hotel on 17 August 2012 for the launch of new brandmark with the Prime Minister in a Fiji Airways T‐shirt. The new brand identity and colour scheme was fully revealed on October 10th Fiji Day for the celebration of Fiji's independence day.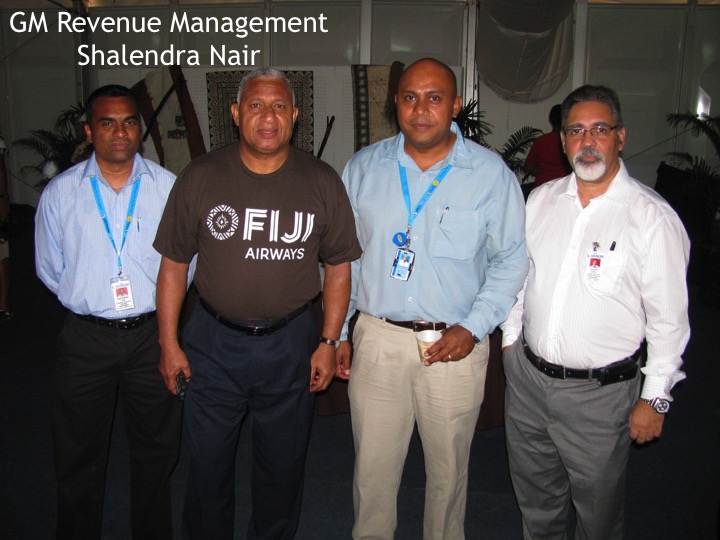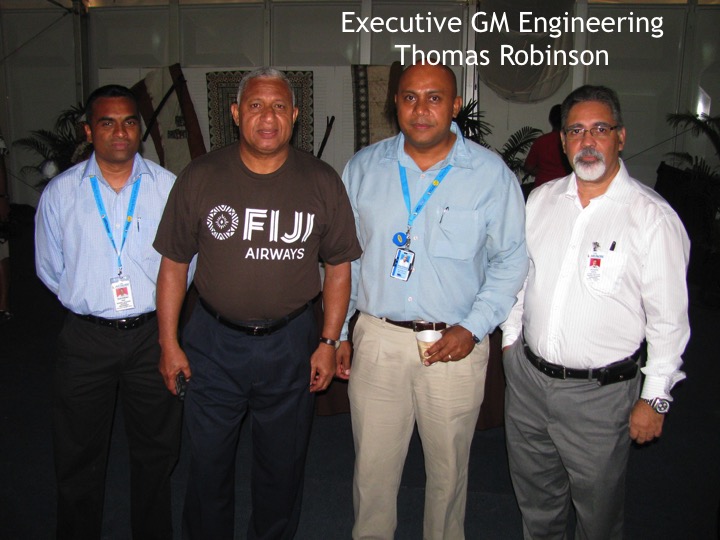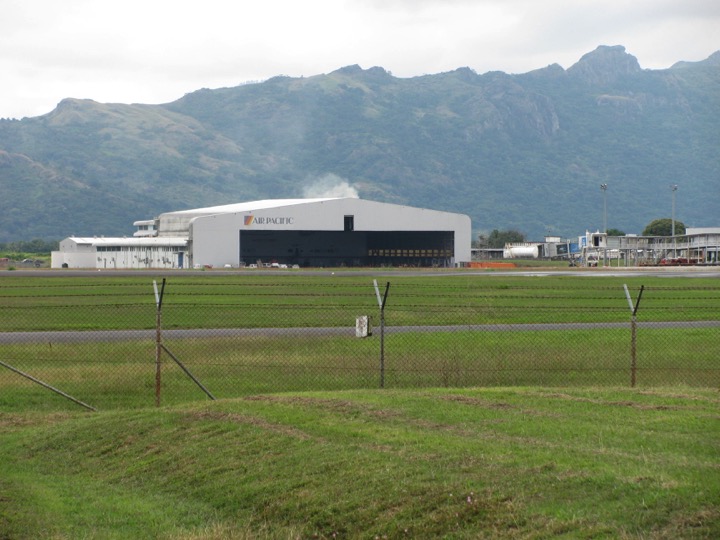 The Fiji Airways Headquarters and the hangar.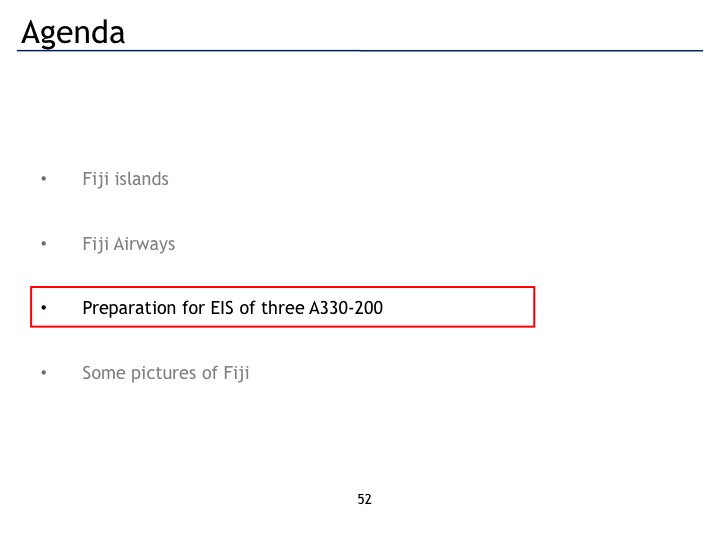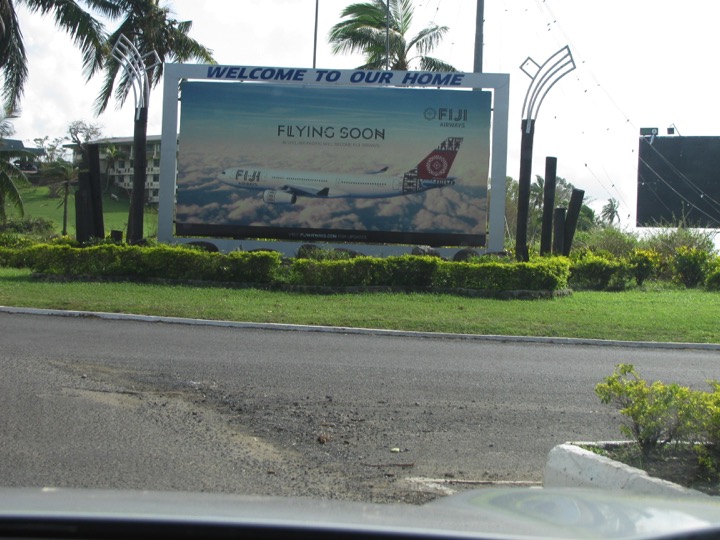 For the country it was a big event, new aircraft to replace the aging B747. Billboards were located at strategic point once the logo was fully revealed. We had to make sure it would be delivered as planned. The project was closely monitored by the Executive Team on a weekly basis. It is good to know that Airbus will only give a delivery date for the aircraft one month before.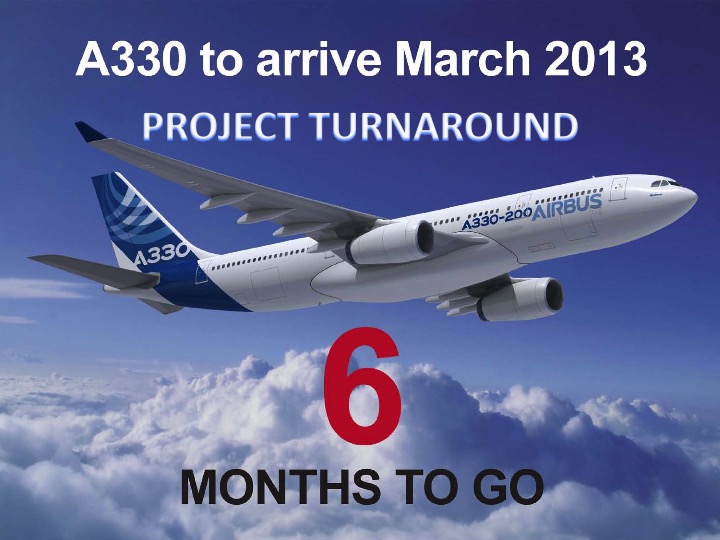 The preparation for the introduction of the A330 in the fleet took almost a year. The three aircraft were delivered in 2013, March, May & November. It was also the first time that Air Pacific would operate Airbus aircraft. For the airline and the Authorities it was all new. For me, Airbus was known territory having taken delivery of the Airbus aircraft at Air Mauritius. This was an advantage knowing how it works at Airbus.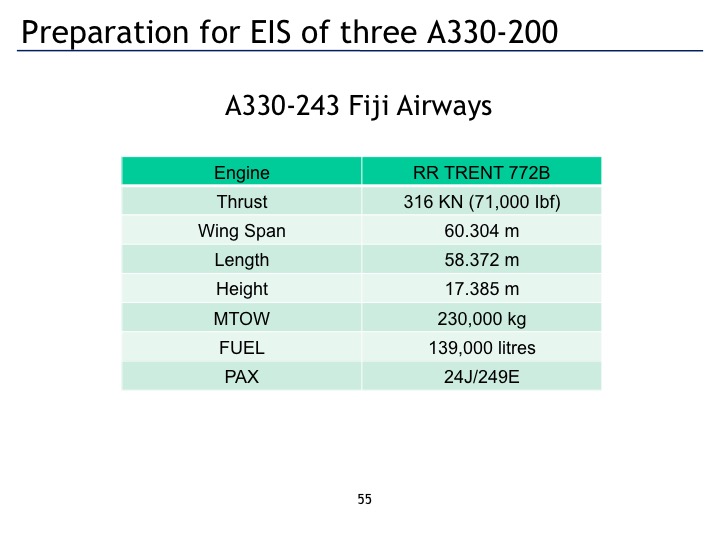 Some facts and figures about the A330 of Air Pacific. The engine selected was Rolls Royce. Other options were Pratt & Whitney 4170(311kn) or General Electric CF6‐80E1A4(311kn). 139,000 litres = 108,420kg @ .780, MZFW = 168,000kg, MTW = 230,900kg, MEW = 106,445kg.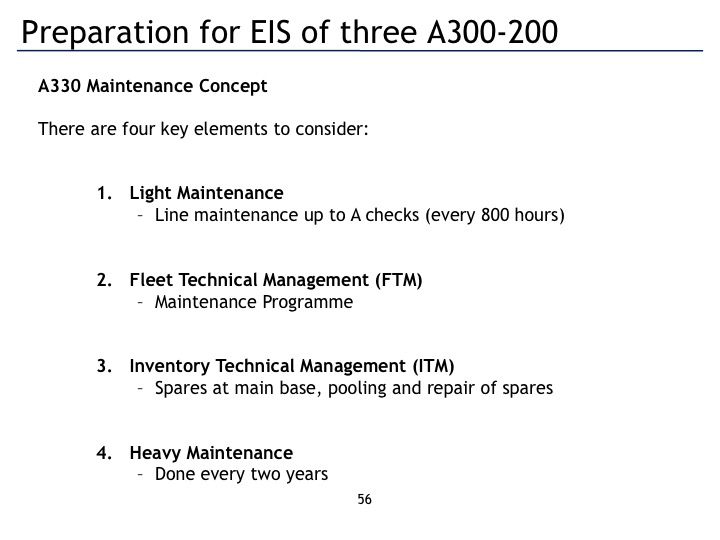 One of the tasks we had to do was to decide how to do the maintenance of the A330. It was decided that line maintenance up to A checks would be done in Fiji and outsource FTM, ITM and Heavy maintenance. For a small airline it is easier to start with a supplier who has experience with the aircraft type to produce and manage the maintenance programme and later take it back in house, in two to three years.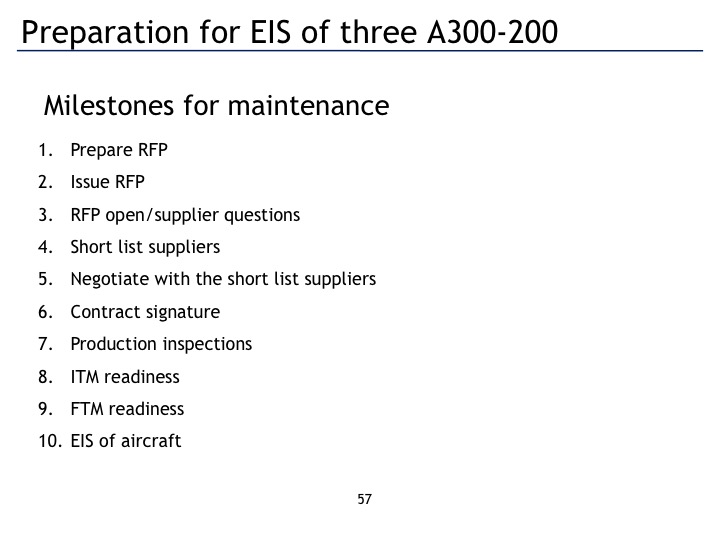 Similarly for spares, instead of buying the recommended list of spares by Airbus worth around 14m dollars, it is more cost effective to go in a pooling agreement with a big airline and obtain spares from them as and when required. MK has a similar agreement with AF. A number of critical spares are placed by the supplier in Fiji (60). Access to other spares (700) are available in a store nearby. In our case it was Sydney Australia. Whenever a part is used, a replacement part is sent back to maintain the stock. For heavy maintenance we had time, we decided to leave it open. To start the ball rolling, we sent a request for proposal to all the big boys like LH, AF, SIAEC, SR TECHNICS, ST Aerospace, Delta, Airbus. In the end AF came out with the best offer. Part of the deal was for AF to assist and coach our engineers in NADI for six months following the entry in service of the first aircraft.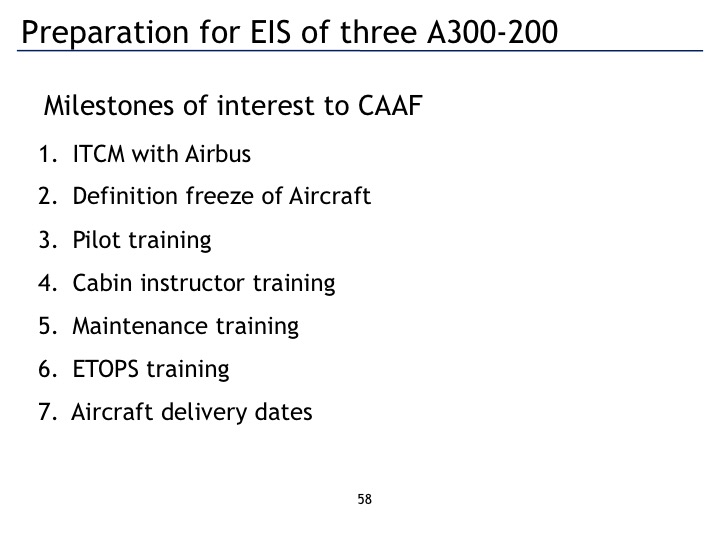 For the Authorities obviously they wanted to be in loop to see what Air Pacific was doing to introduce the new aircraft in the fleet. For them the items of interest were the ITCM ,initial Training and Coordination Meeting where all the training available from Airbus is discussed. Definition freeze, is for the airline to select options available to customize the aircraft to enable Airbus to launch the production. Pilot training and cabin training were done at Airbus Miami. Maintenance training was done in NADI by Airbus. Of course there is a constant communications going on between the airline, the authorities, Airbus and the different vendors selected for the aircraft.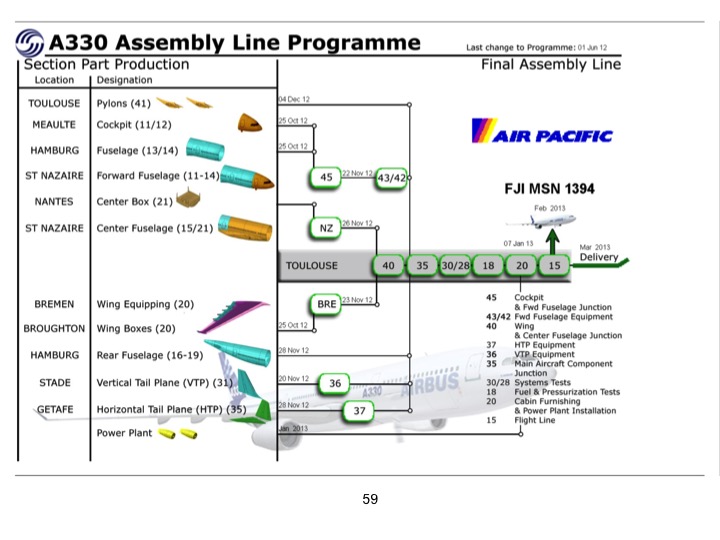 I would just like to touch on final assembly of an aircraft to conclude this part of the presentation. All the different parts are sent to Toulouse for final assembly. STA 40 outer wings are joined to centre fuselage and wings using robots. STA 35 Three fuselage sections are riveted together with installation of horizontal & vertical stabilizers. Landing gears and engine pylons are fitted. Then aircraft moves to STA 30 on its wheels. Systems are connected and tested. Once completed aircraft moves to final assembly line STA 18 for fuel & pressurization tests. STA 20 engines are installed and cabin fitted. Then painting is done and engine run up carried out. Aircraft moves to Flight line STA 15 for Test flight by Airbus, if all is ok, aircraft acceptance and delivery is started. The delivery takes place at the Delivery Centre Toulouse. It takes about 4 to 5 days and consists of: Ground check by customer engineers and Airbus Snags fixing and rework, acceptance flights by customer, technical Acceptance, transfer of title to customer, ferry flight to home base.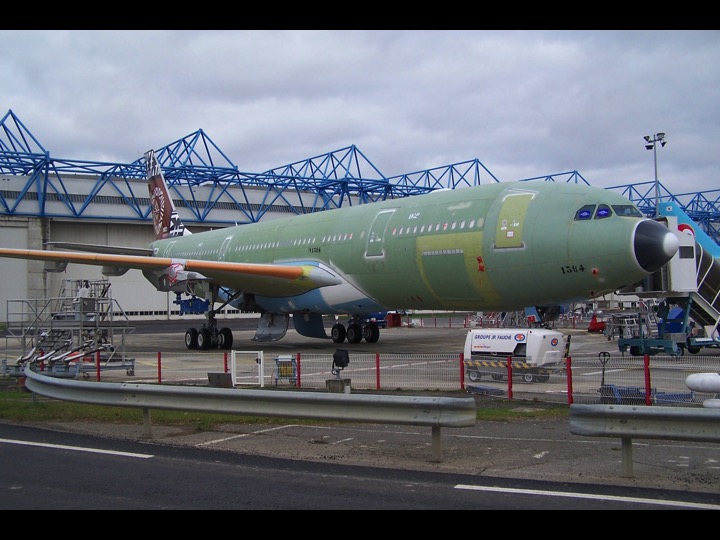 Ready for power plant installation. Similarly flight Operations, Guest services the department looking after cabin crew had similar road map for training, approval of manuals, new uniforms, cabin service delivery, galley loading, weight & balance training, in flight entertainment, safety video, etc. I can tell you the list was long. The planning of the pilot training was quite a complex issue, as pilots were moving from B747 and B737 and the operation had to run smoothly during the transition. The issue of backfilling positions in the existing fleet had to be carefully planned. Knowing that it takes 42 days for training at Airbus and for a pilot to be released on the A330, the requirement was 14 sectors line training and a minimum of 50 hrs flying experience.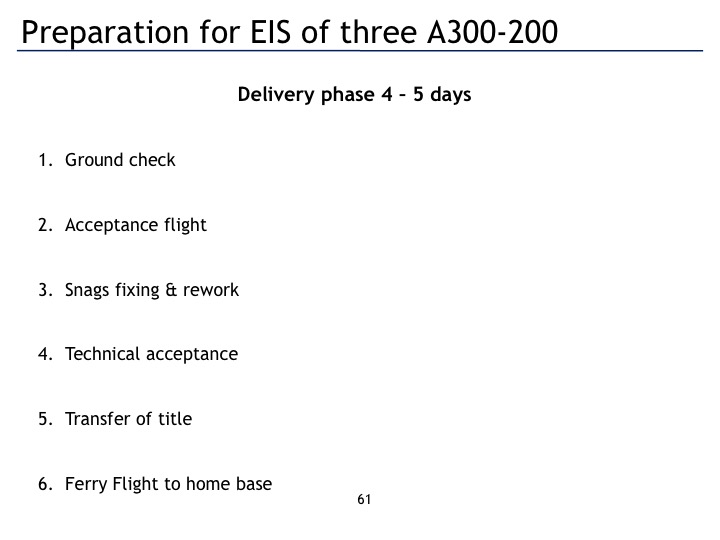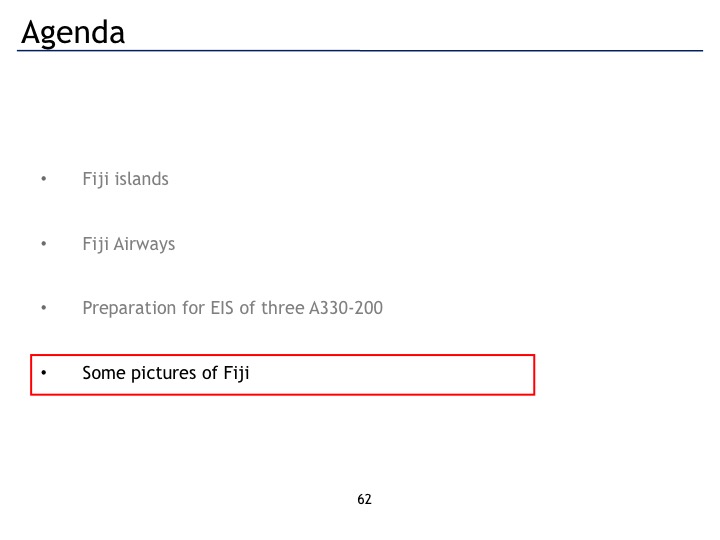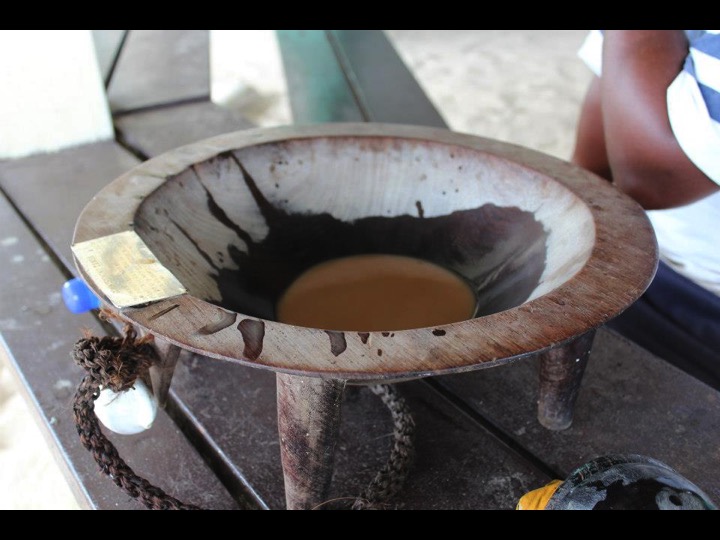 If you go to Fiji, you will no doubt come across the kava drink.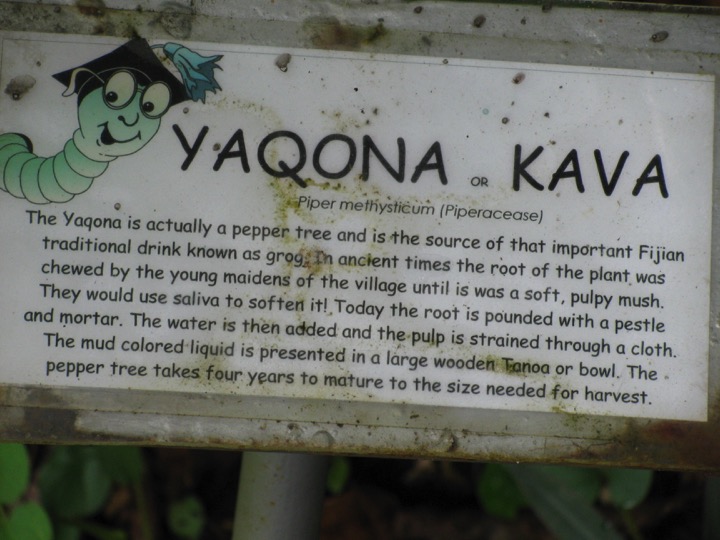 It is made from the root of the yaqona tree. It makes your tongue and lips go numb. If you drink too much and puts you in a very relax state.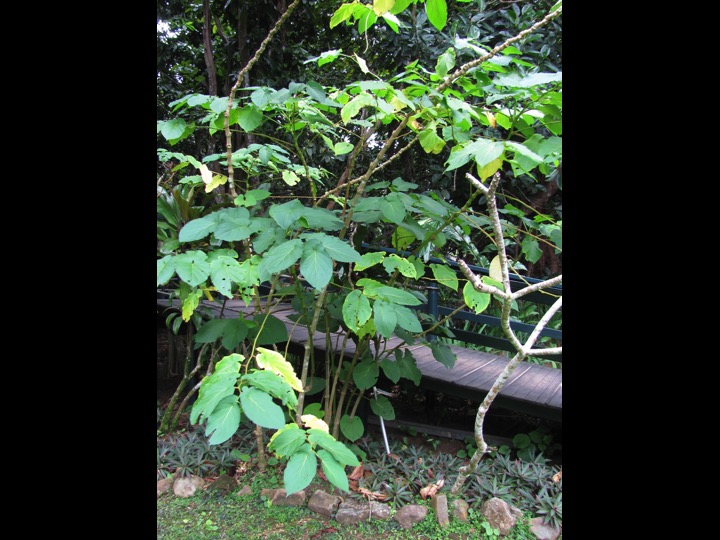 Yaqona tree
In the market in NADI town where you can buy the root.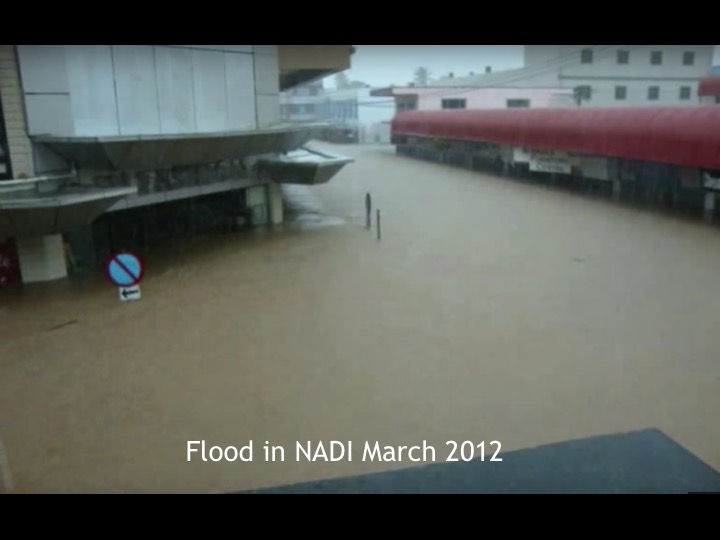 In March 2012 we had a terrible flood. This was NADI town at the peak of the flood. I could not go back to Denarau for two days and had to stay in a hotel near the airport. All the roads were badly damaged.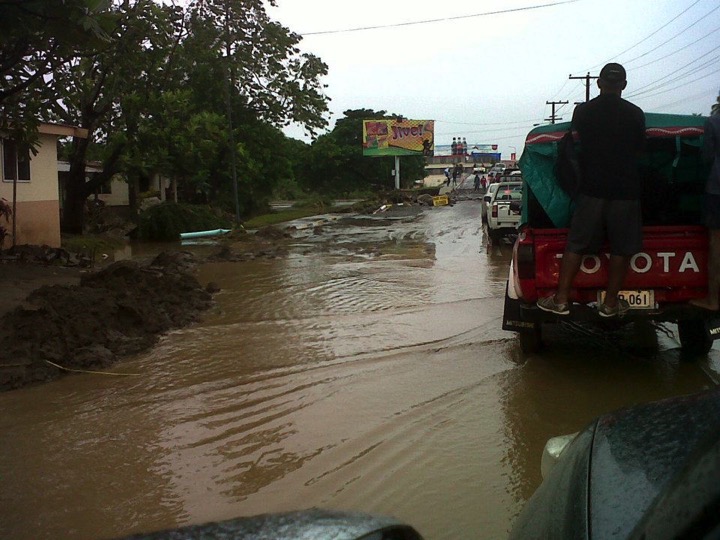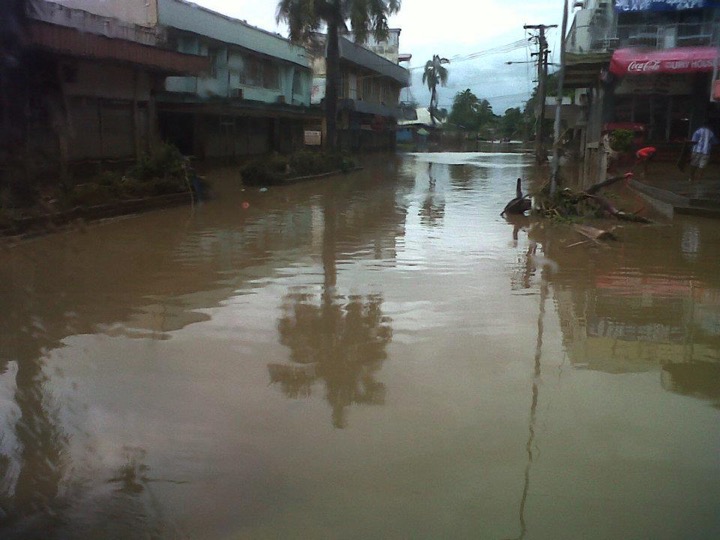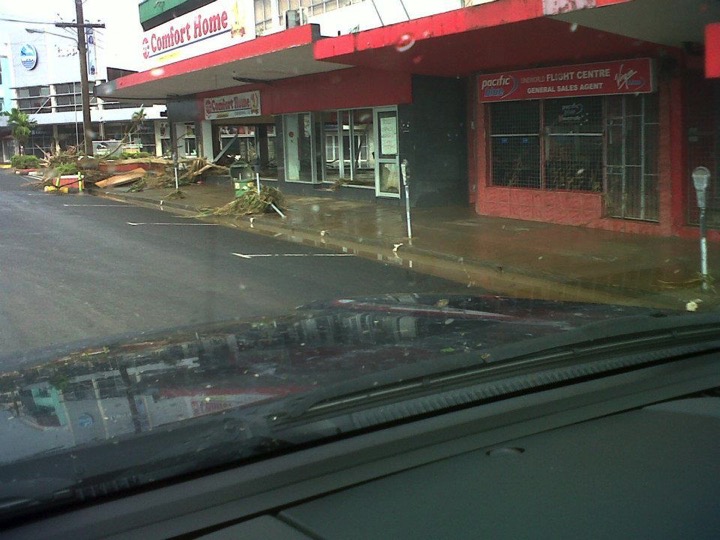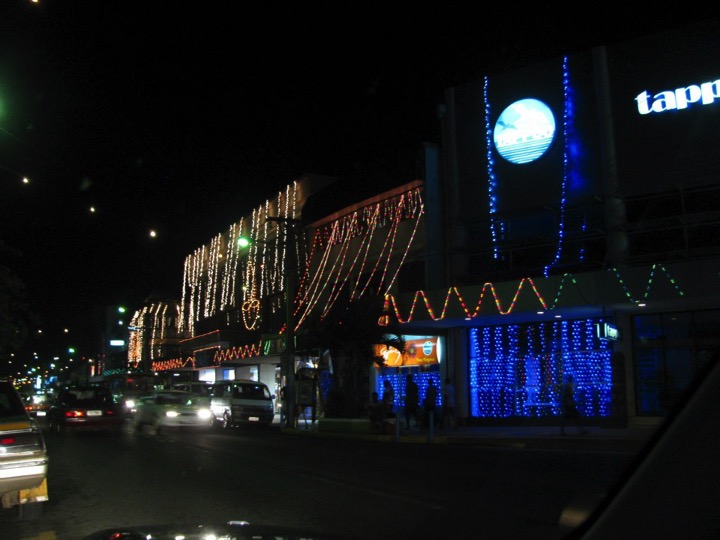 Celebration of Divali in Nadi.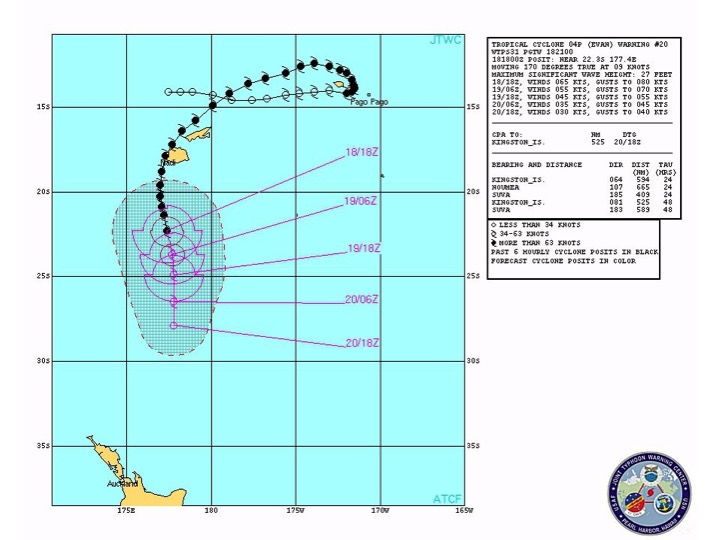 Evan a category 4 cyclone hit NADI 16 Dec 2012. Winds of 185 to 230 km/hr were recorded. Damage was estimated to be US 108 million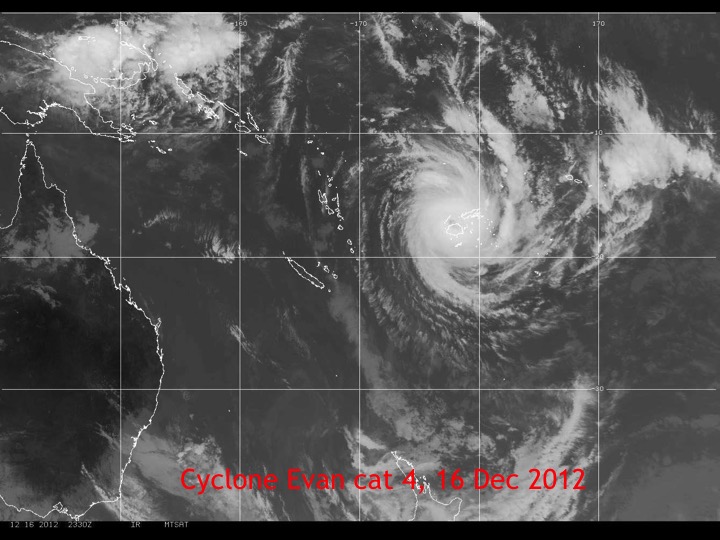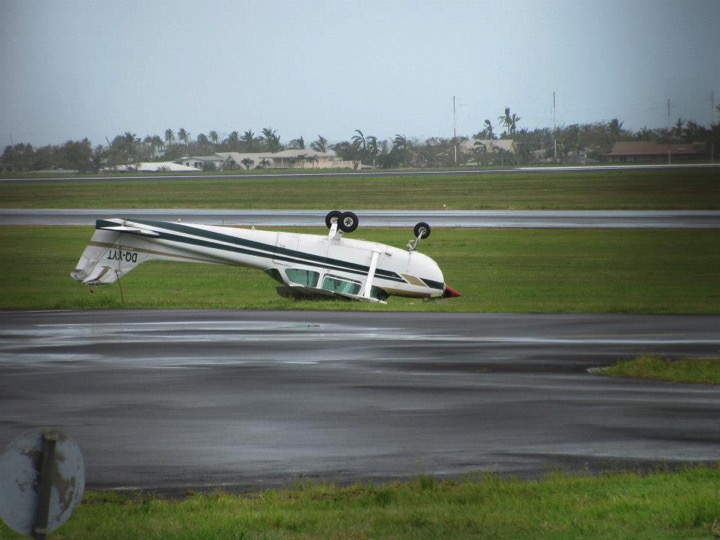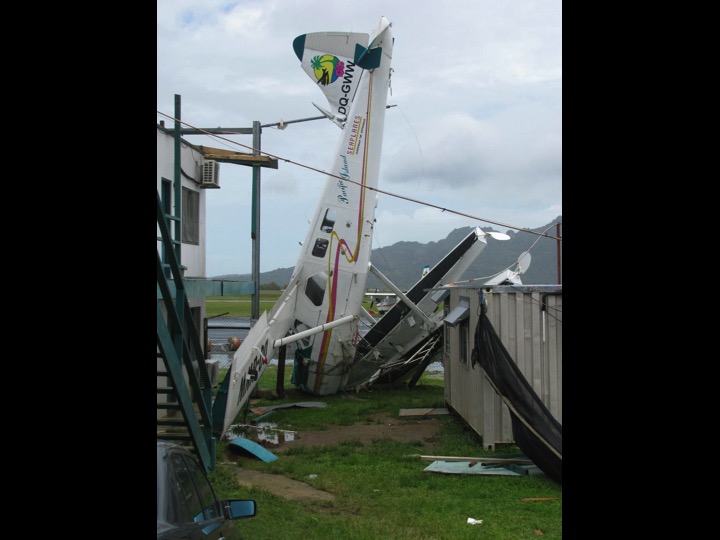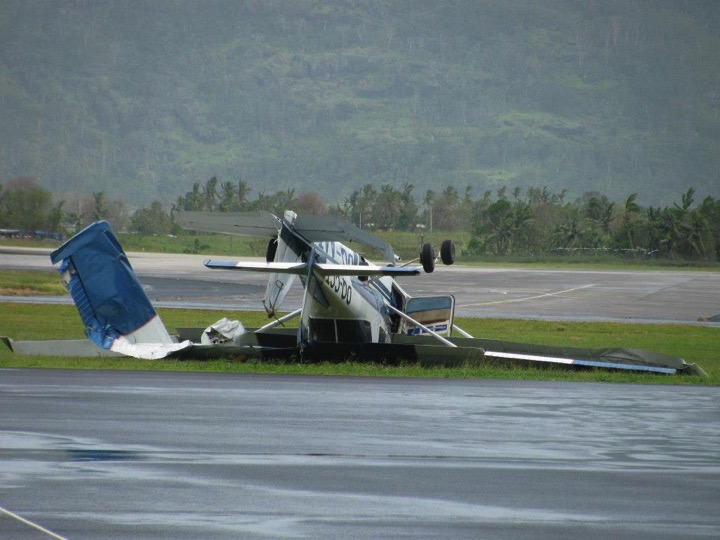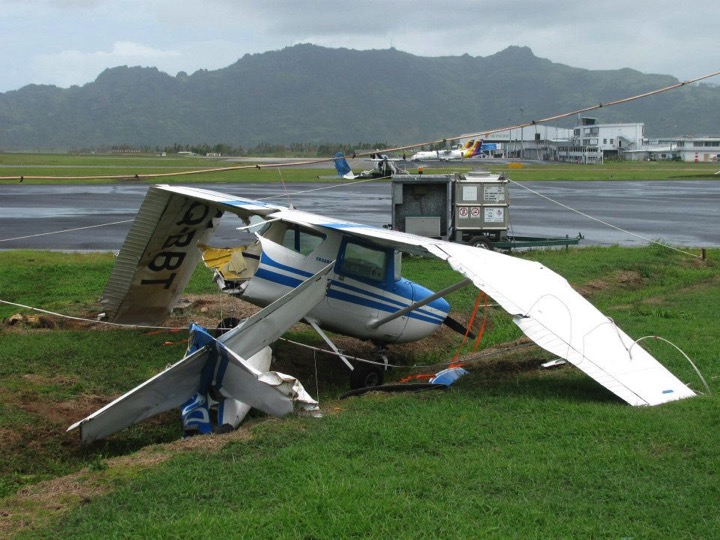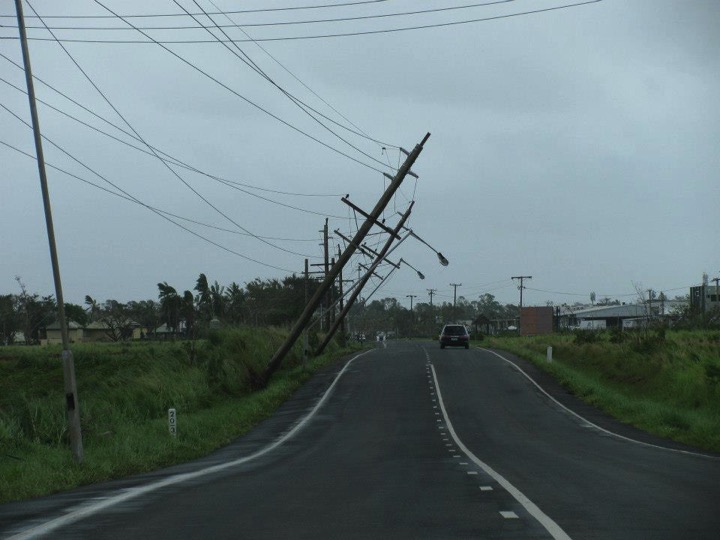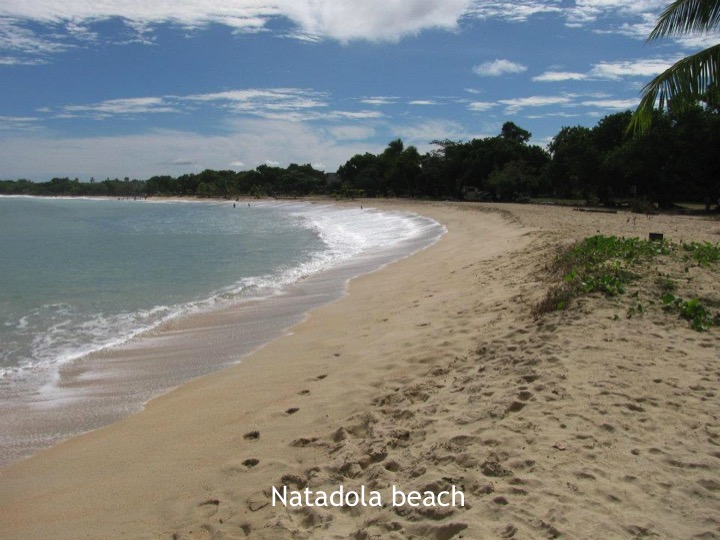 Natadola beach, one of the best beach in Fiji on the west coast.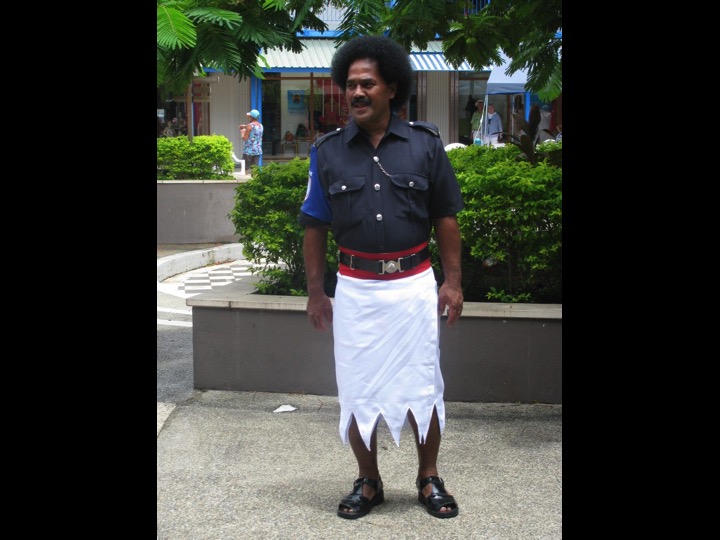 A Fijian policeman in traditional dress.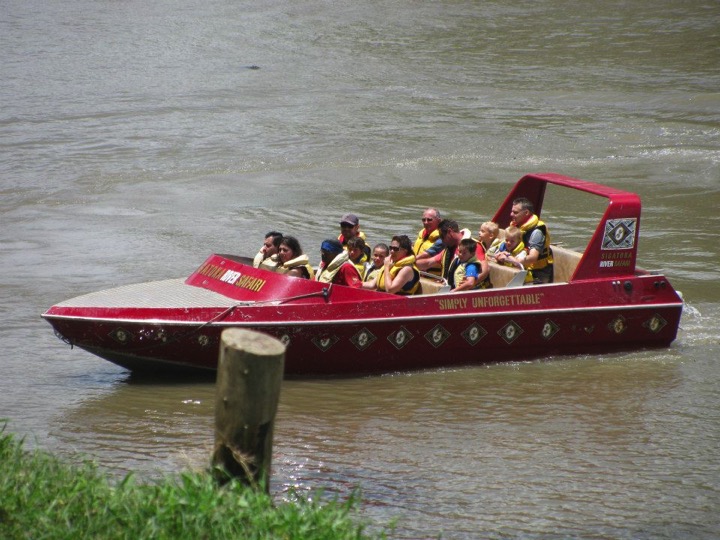 Sigatoka river safari in a jet boat.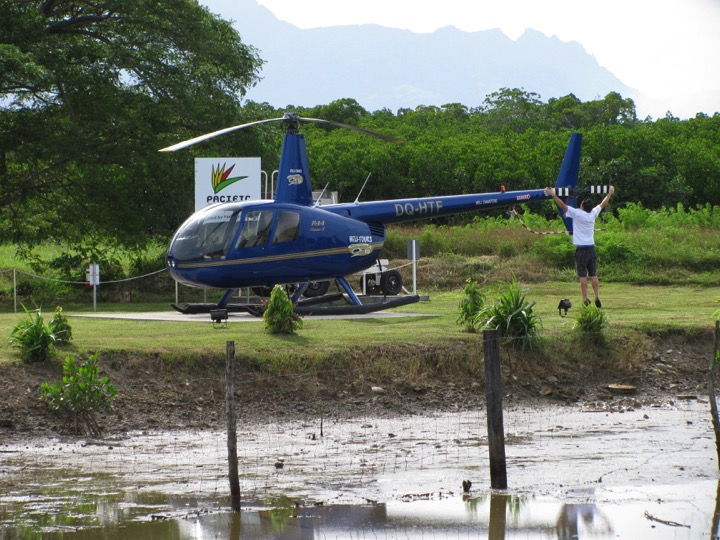 Helicopter flip available at Port Denarau.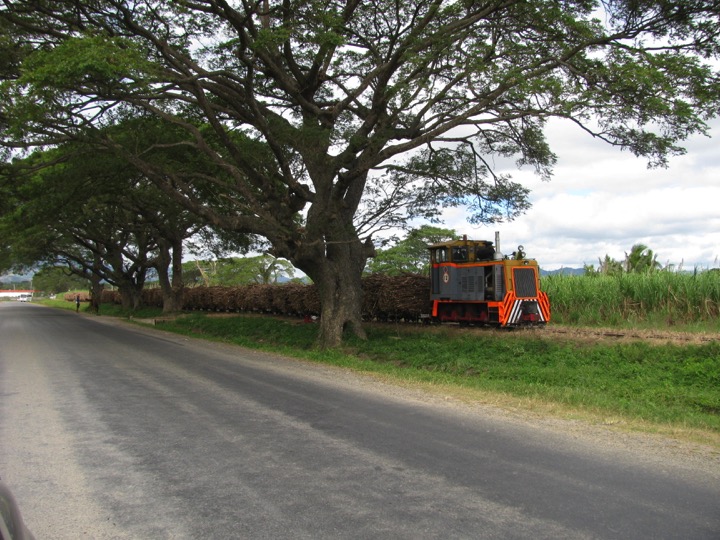 Sugar cane being taken to Lautoka.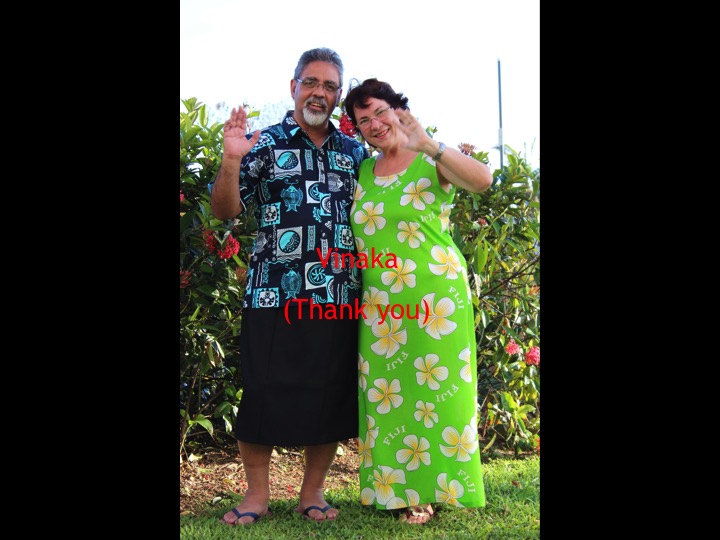 When in Fiji, do like the Fijians. Vinaka (Thank you).