Behind the name of MK A330neo
The second A330neo of Air Mauritius, named "Chagos Archipelago" left the Airbus Delivery Centre Toulouse, flew to the Paris Airshow. After the night stop at Le Bourget, it landed in Mauritius Friday 21 June 2019 in the morning.
Mauritius has always claimed that the Chagos Archipelago was part of the Mauritian territory. On 25 February 2019, the United Nations International Court of Justice has ruled that Britain should hand back the Chagos Archipelago to Mauritius. The decolonisation of Mauritius was not lawfully completed when the country obtained independence in 1968 due to the separation of the Chagos Archipelago.
However this verdict is an advisory opinion and not legally binding. The Chagossians about 1,500 inhabitants, were expelled from the islands by the British between 1967 and 1973. Diego Garcia was then leased to the United States for a military base.
The Chagossian people and the leader of the Chagos Refugee Group, Olivier Bancoult hope they will be able to return home one day.
For its first commercial flight the Air Mauritius A330neo " Chagos Archipelago" MK042 operated to Heathrow Airport (LHR) on 21 June 2019. A way to remind the British and the world that the islands do belong to Mauritius!
Arrival Ceremony A330neo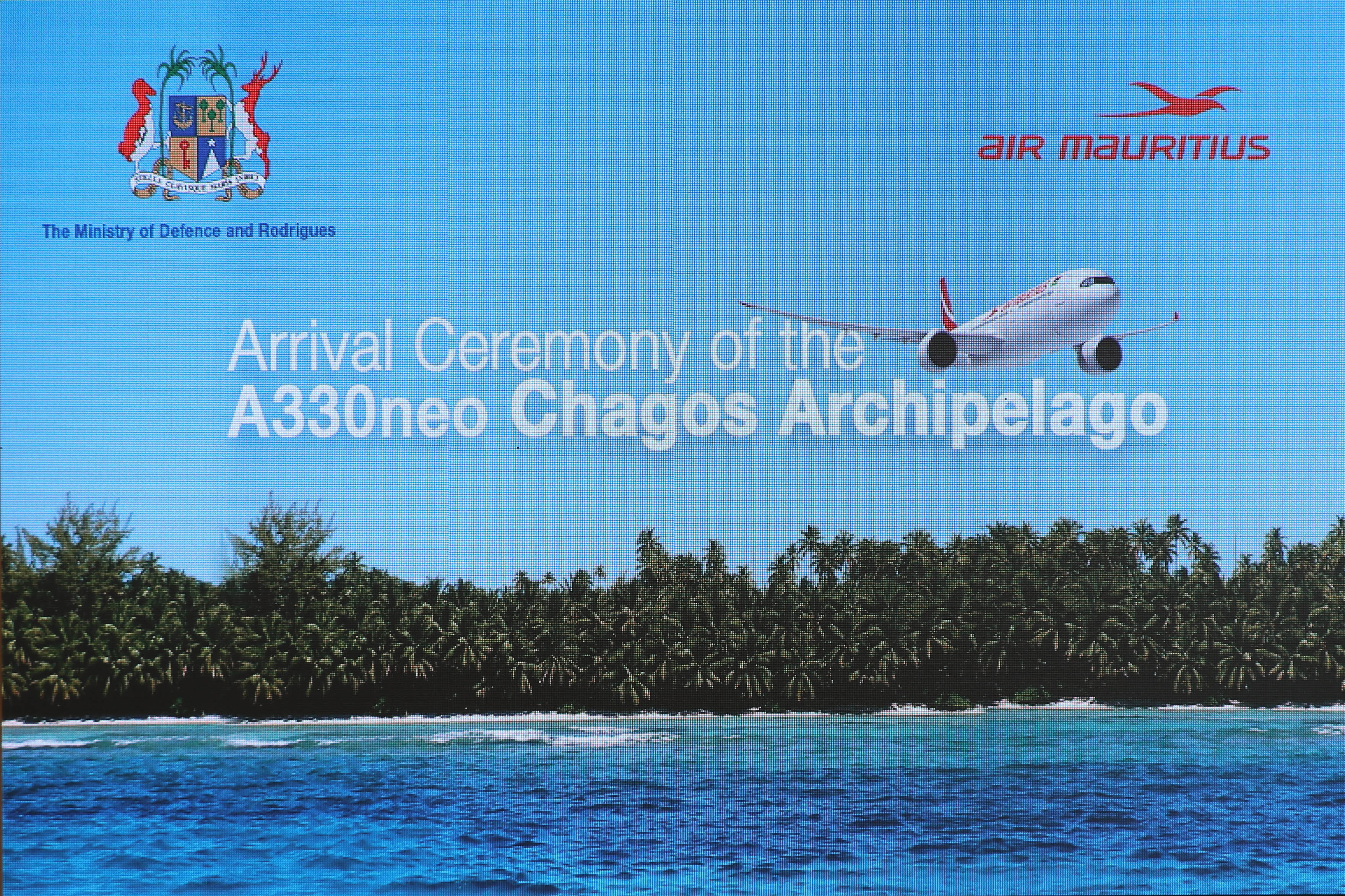 Master of Ceremony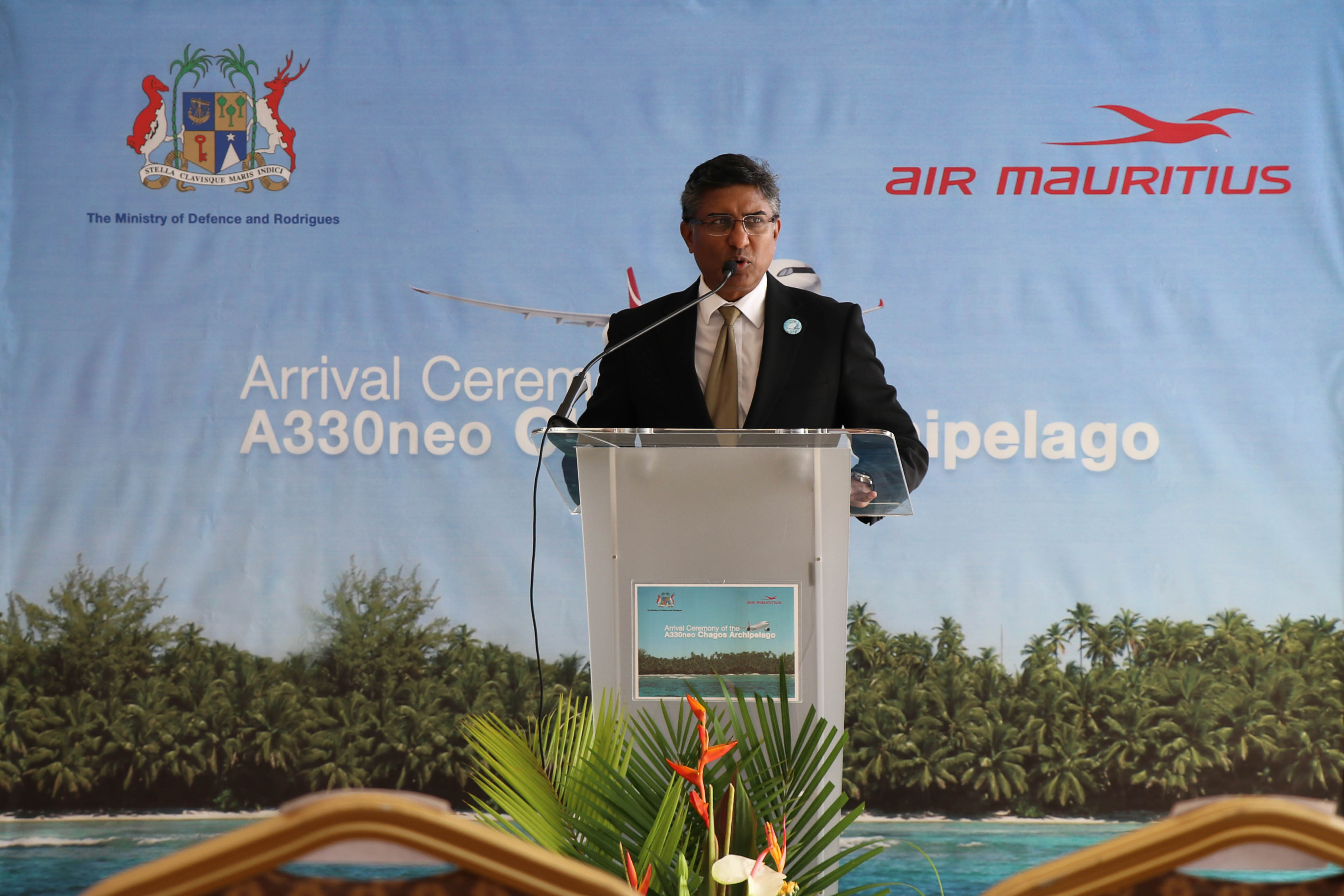 Prem Sewpaul
Approach to SSR Intl Airport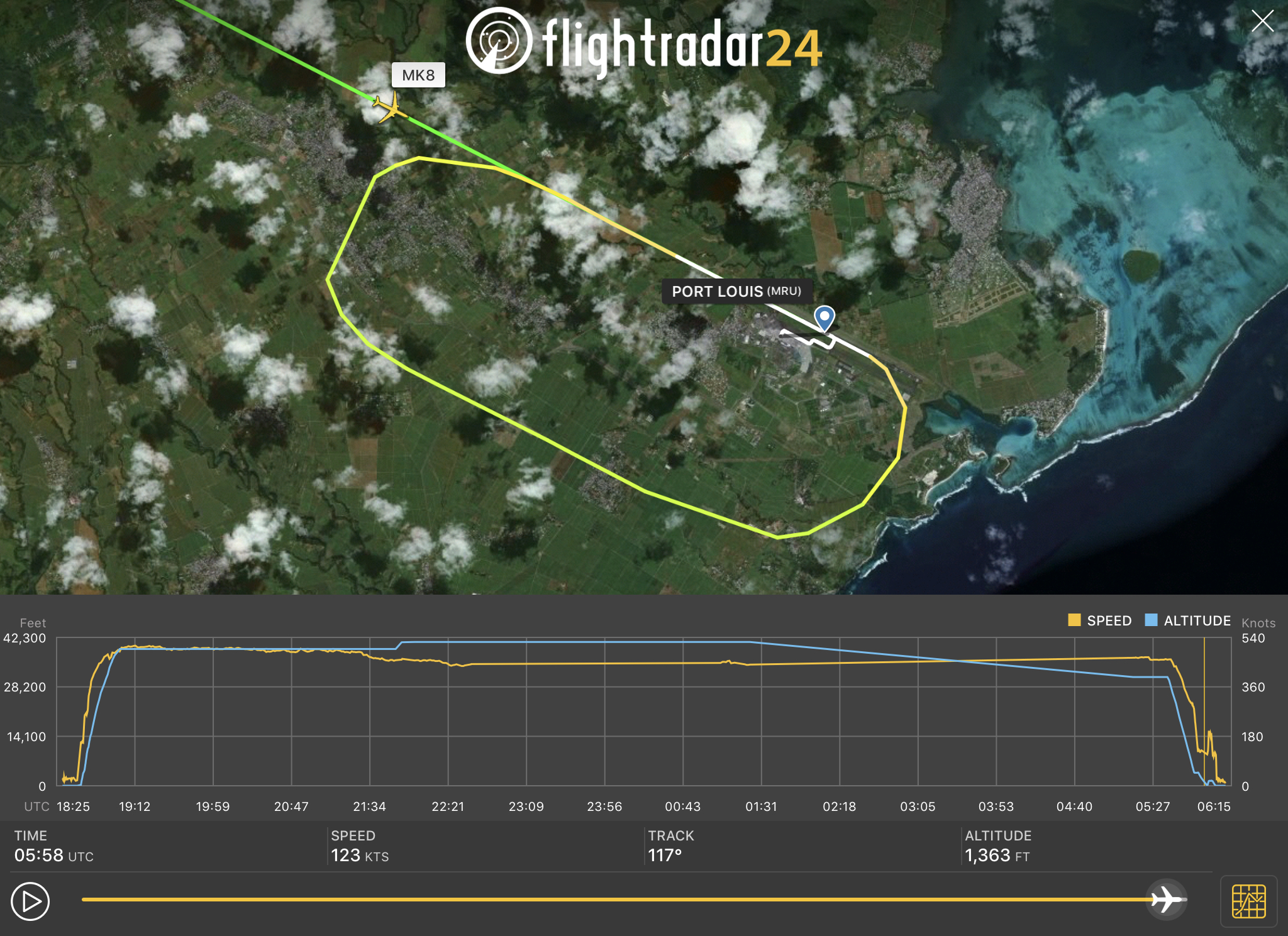 Low pass over rwy 14 and right turn back to rwy 14 for landing
Low pass over runway 14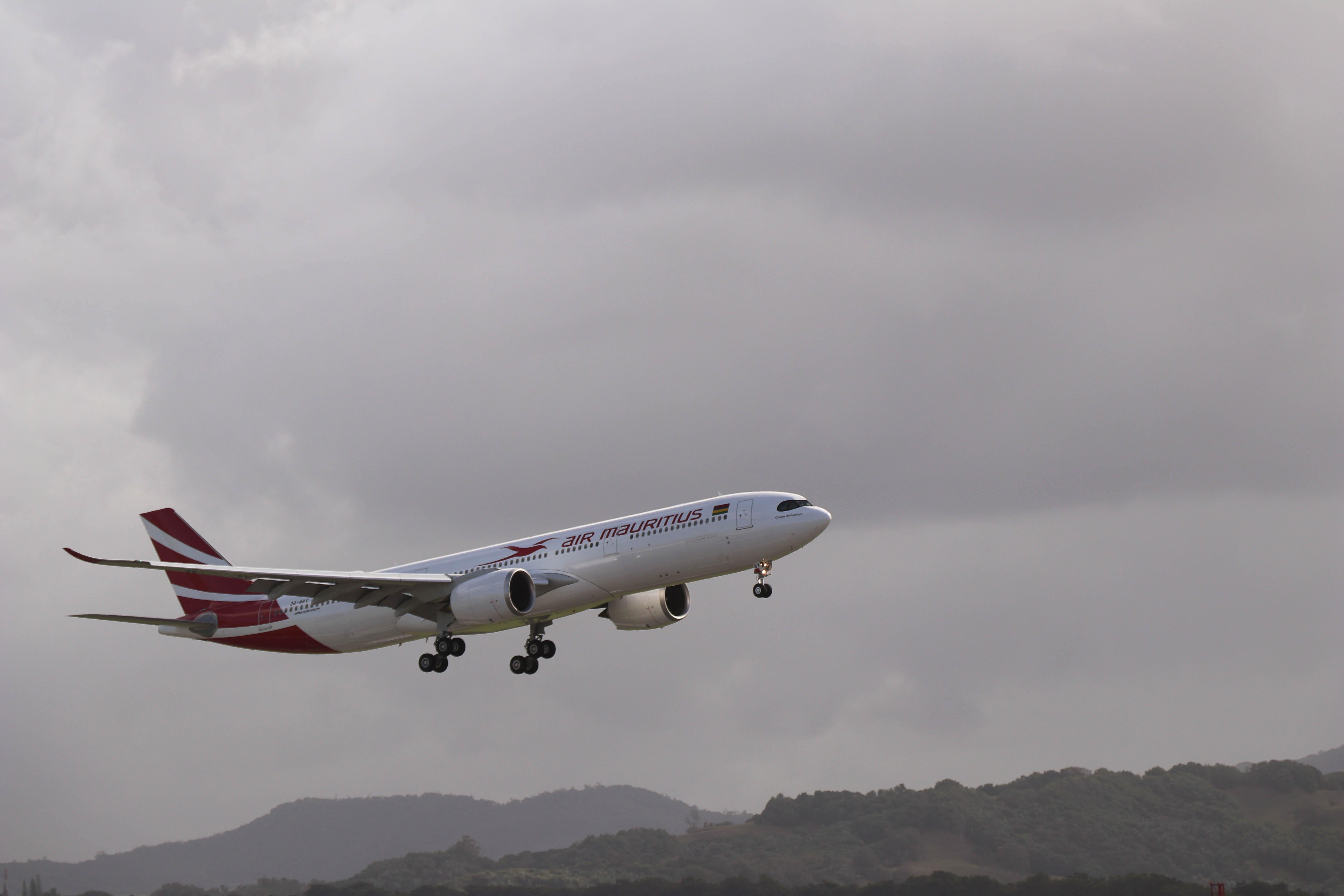 Low pass over runway 14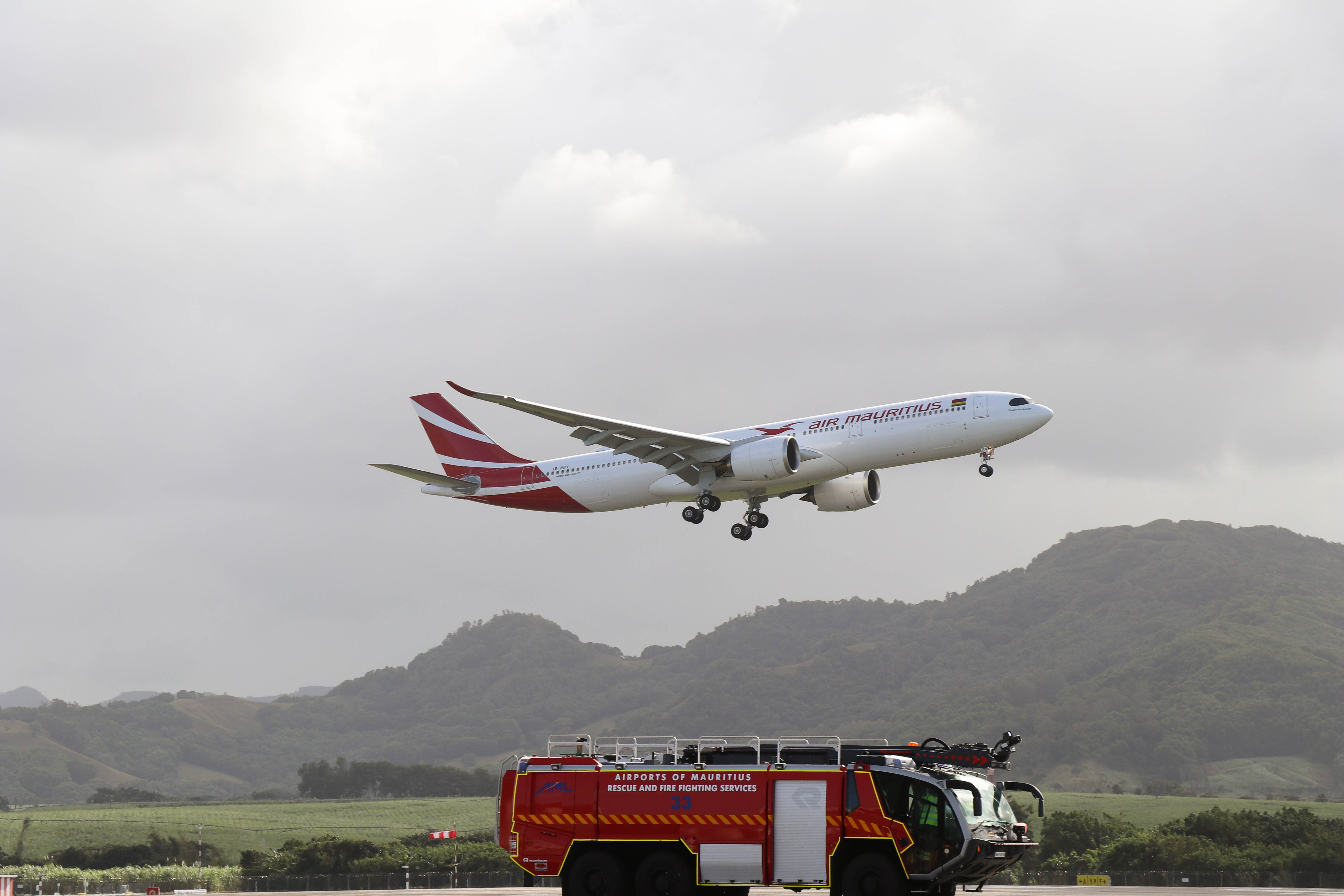 Nose wheel about to touch runway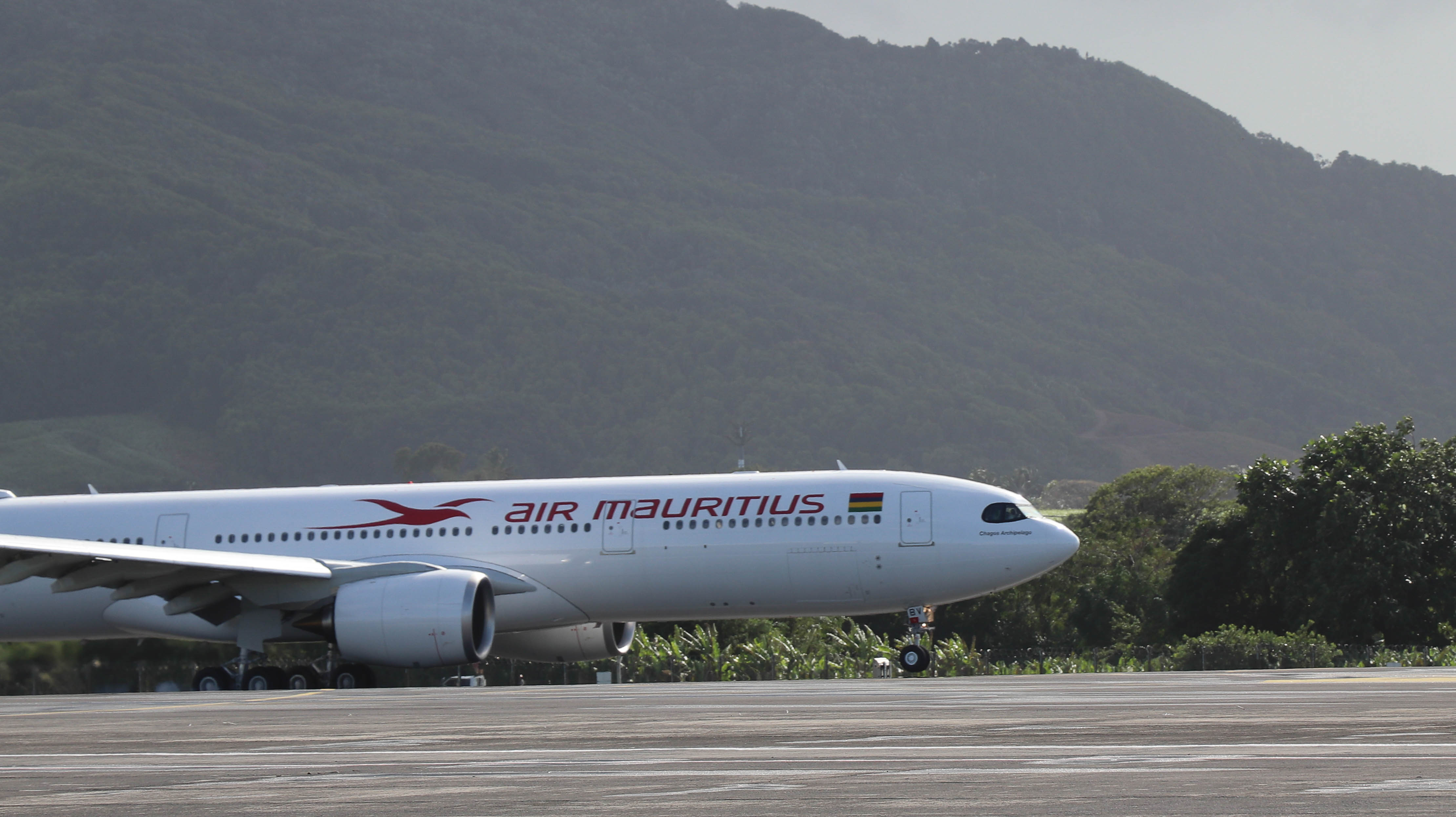 Positive touch down and reverse thrust activated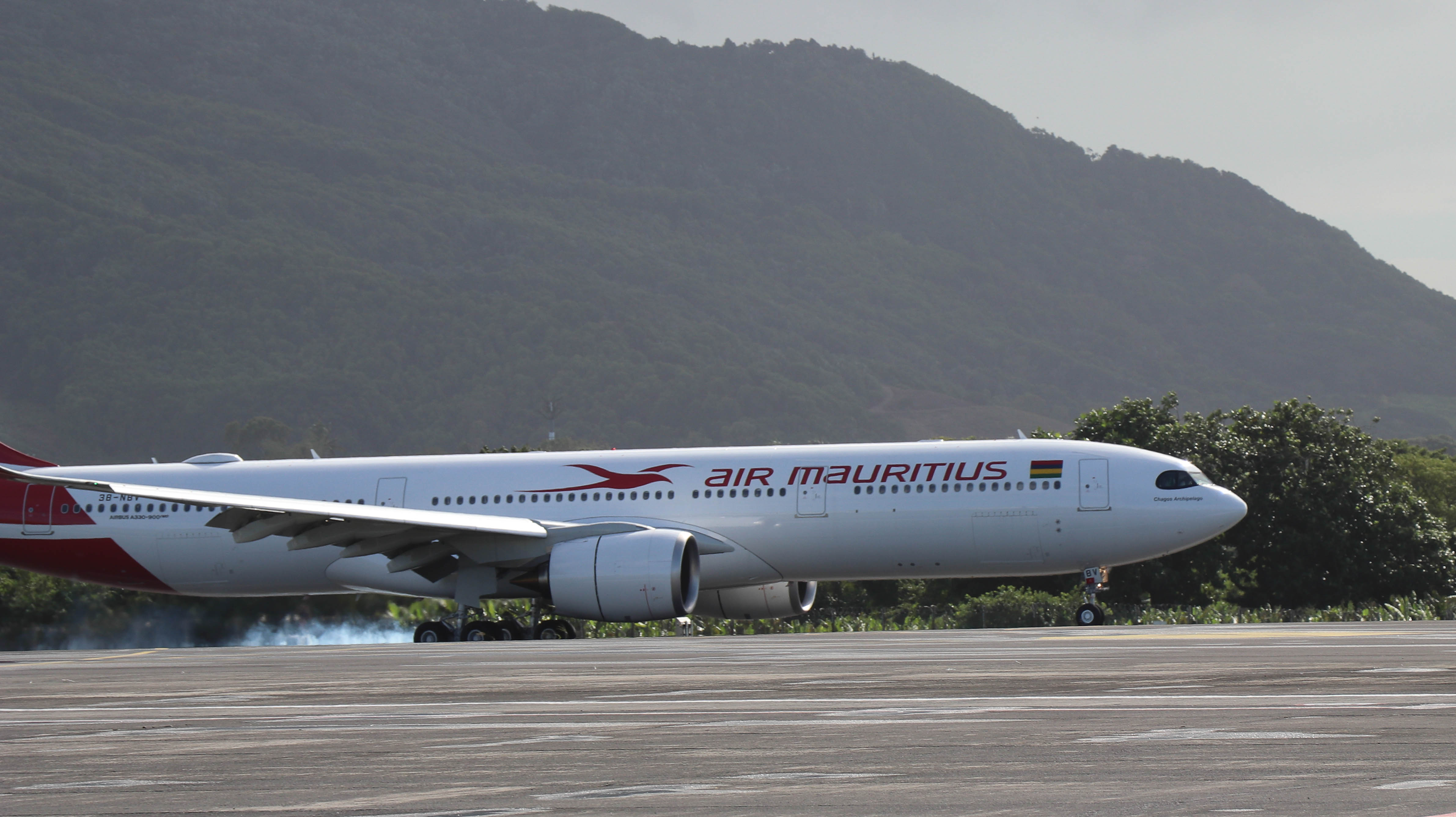 Reverse thrust extended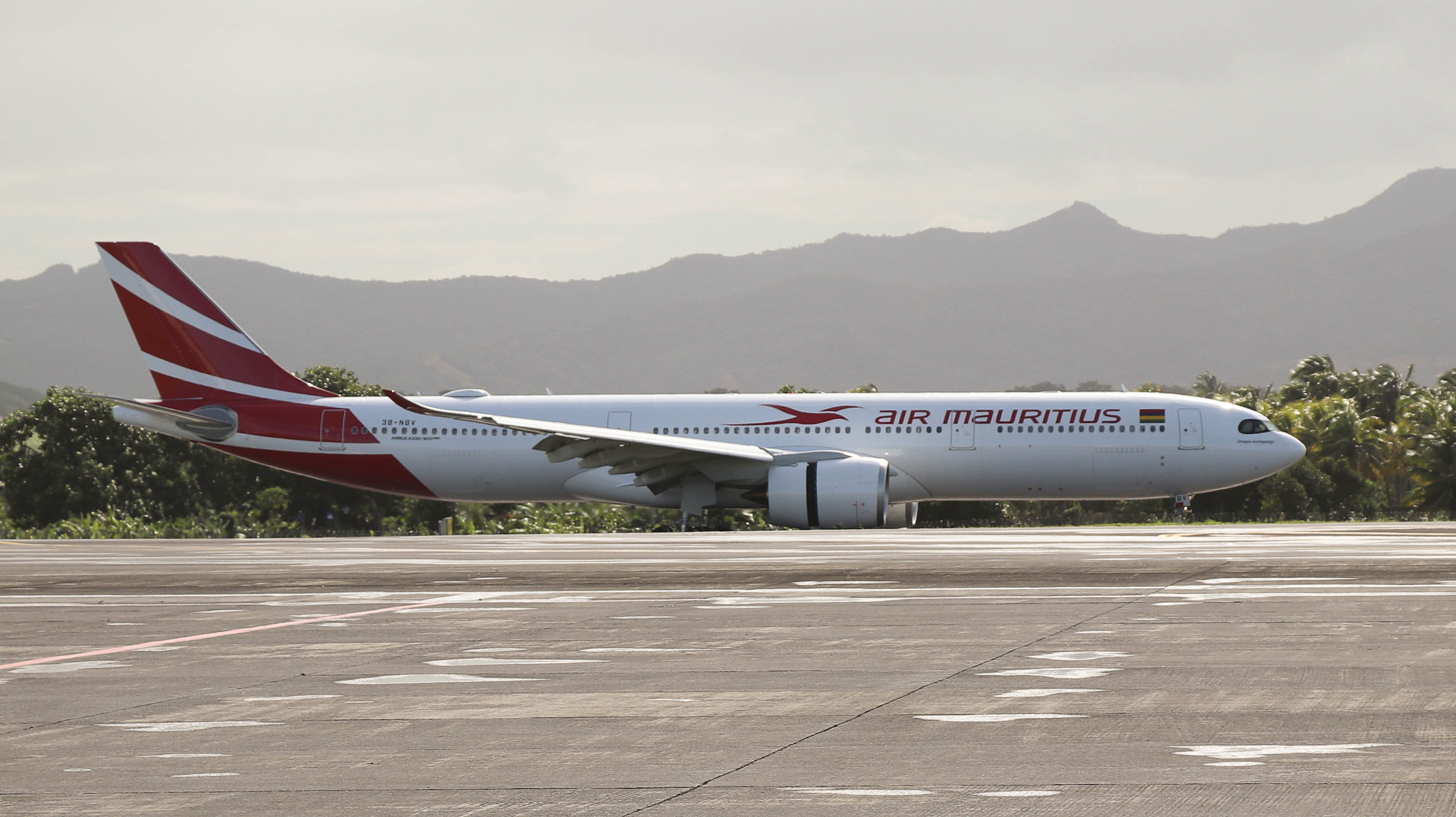 Taxiing to parking stand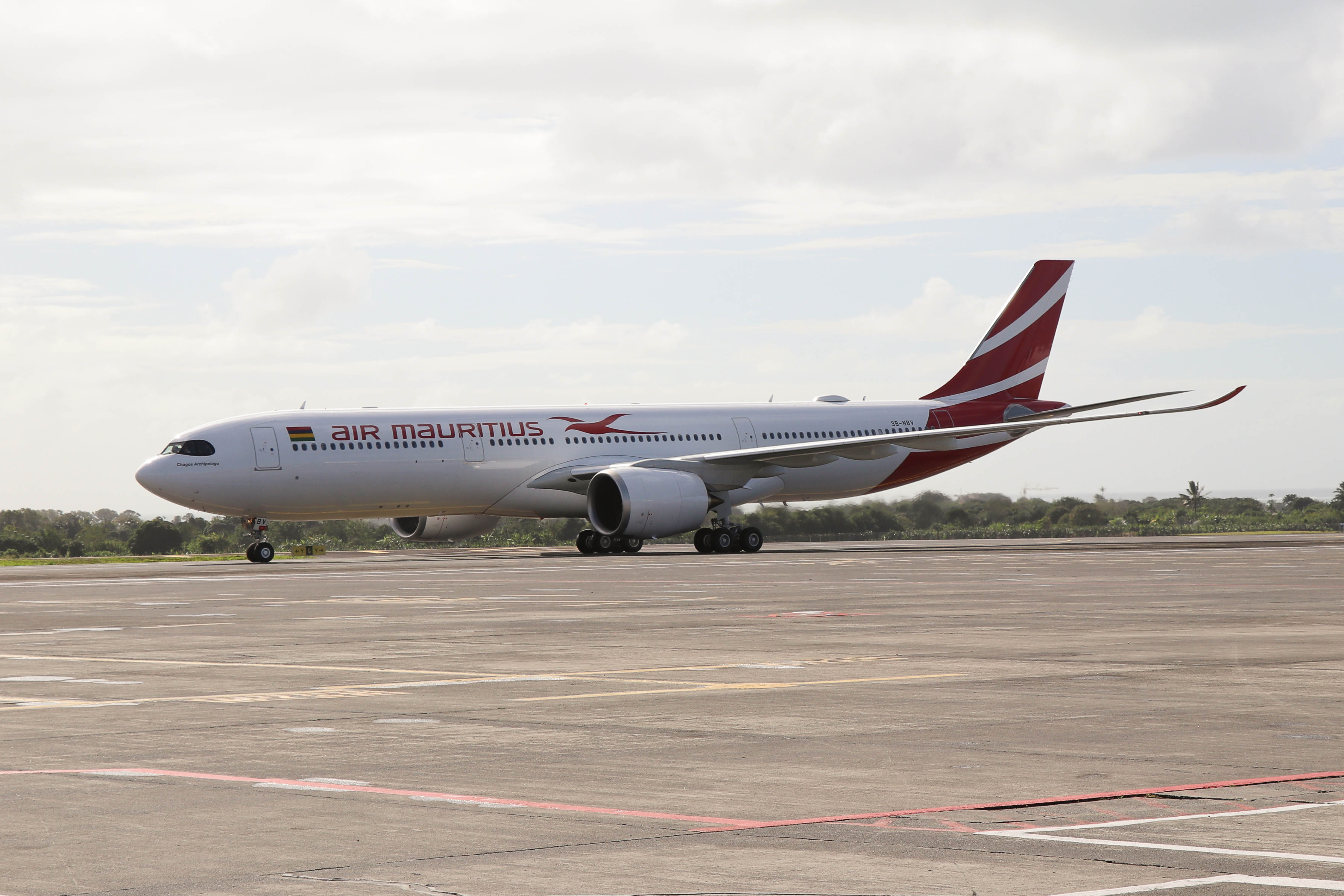 Water salute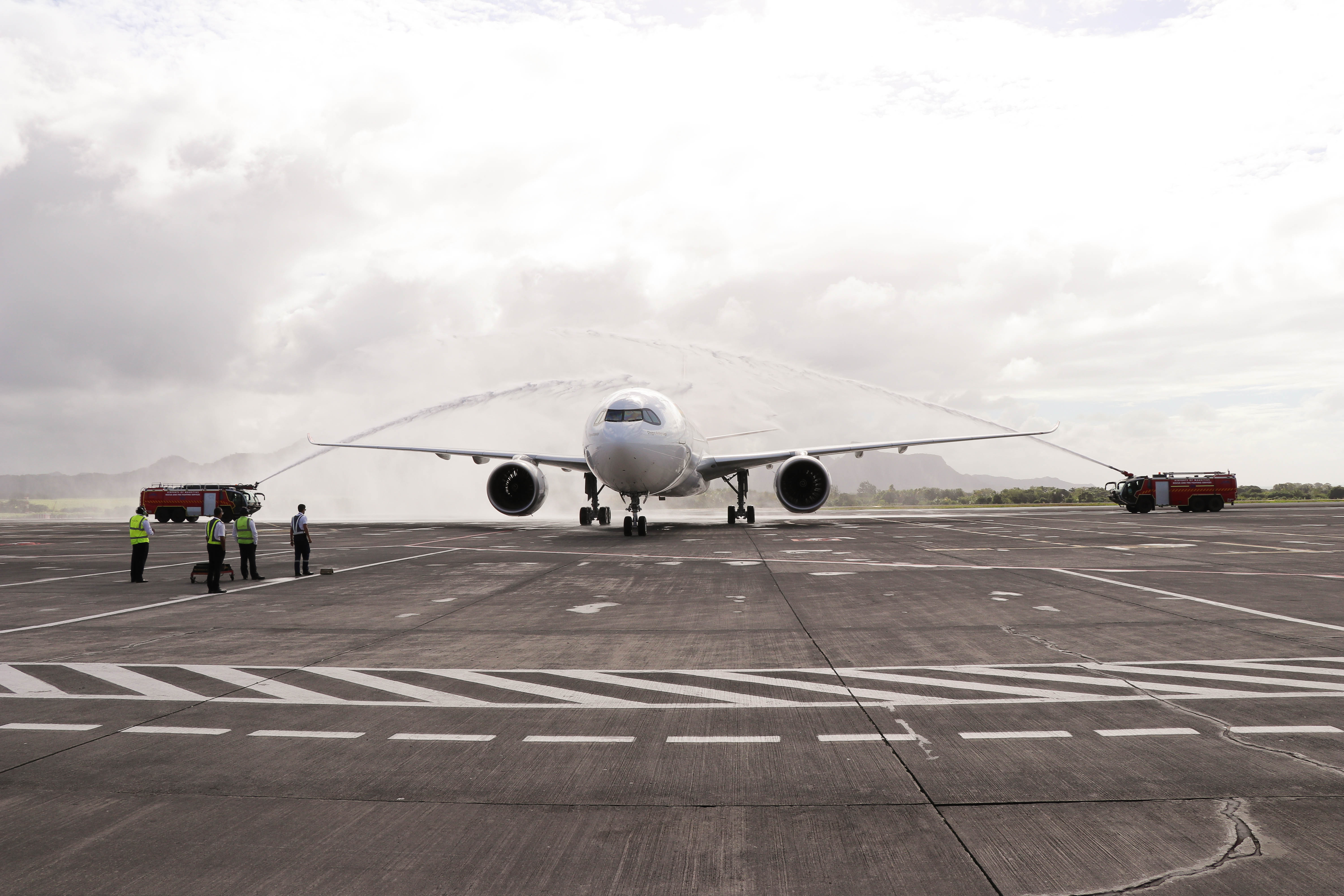 MK A330neo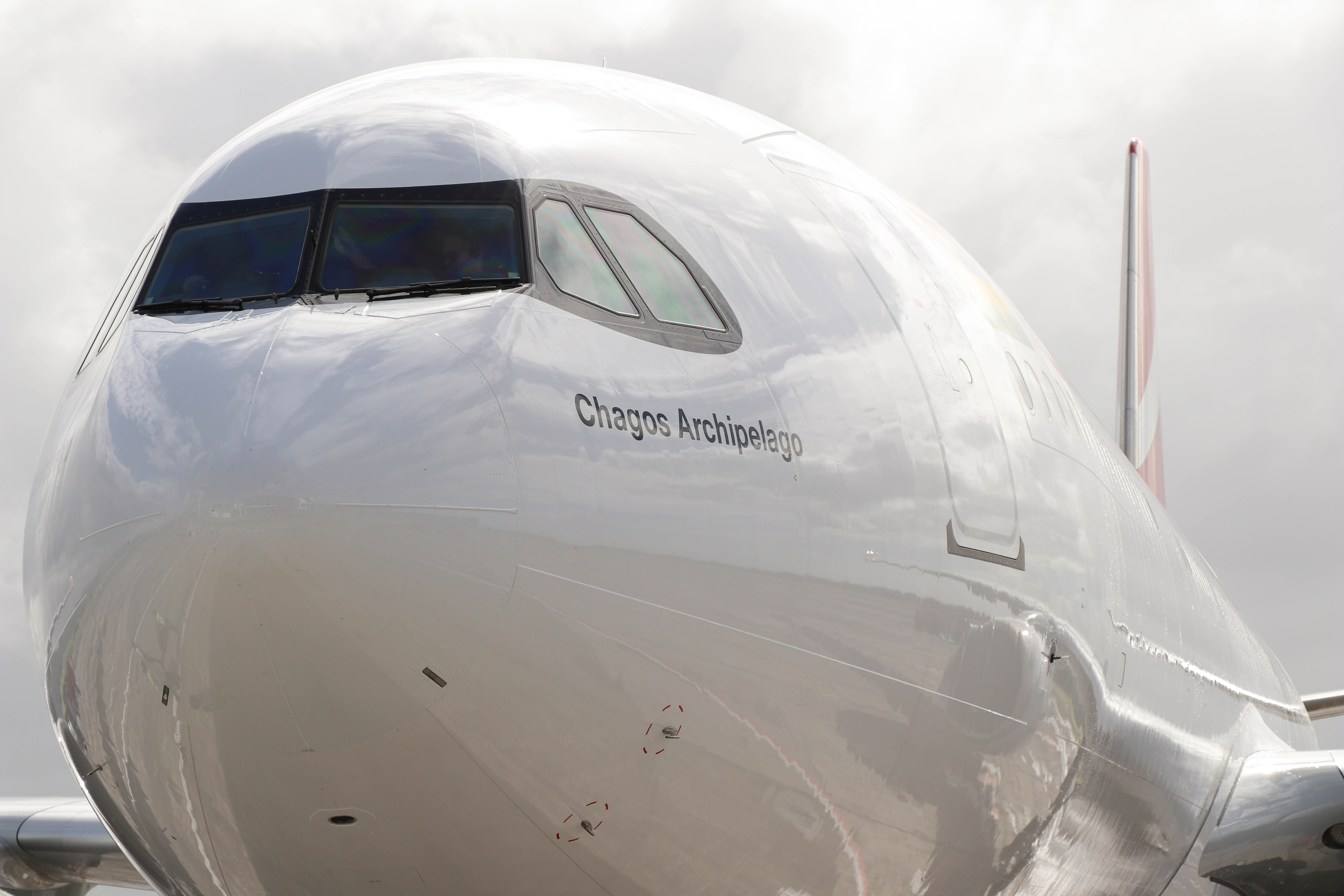 Chagos Archipelago
Rolls-Royce Trent 7000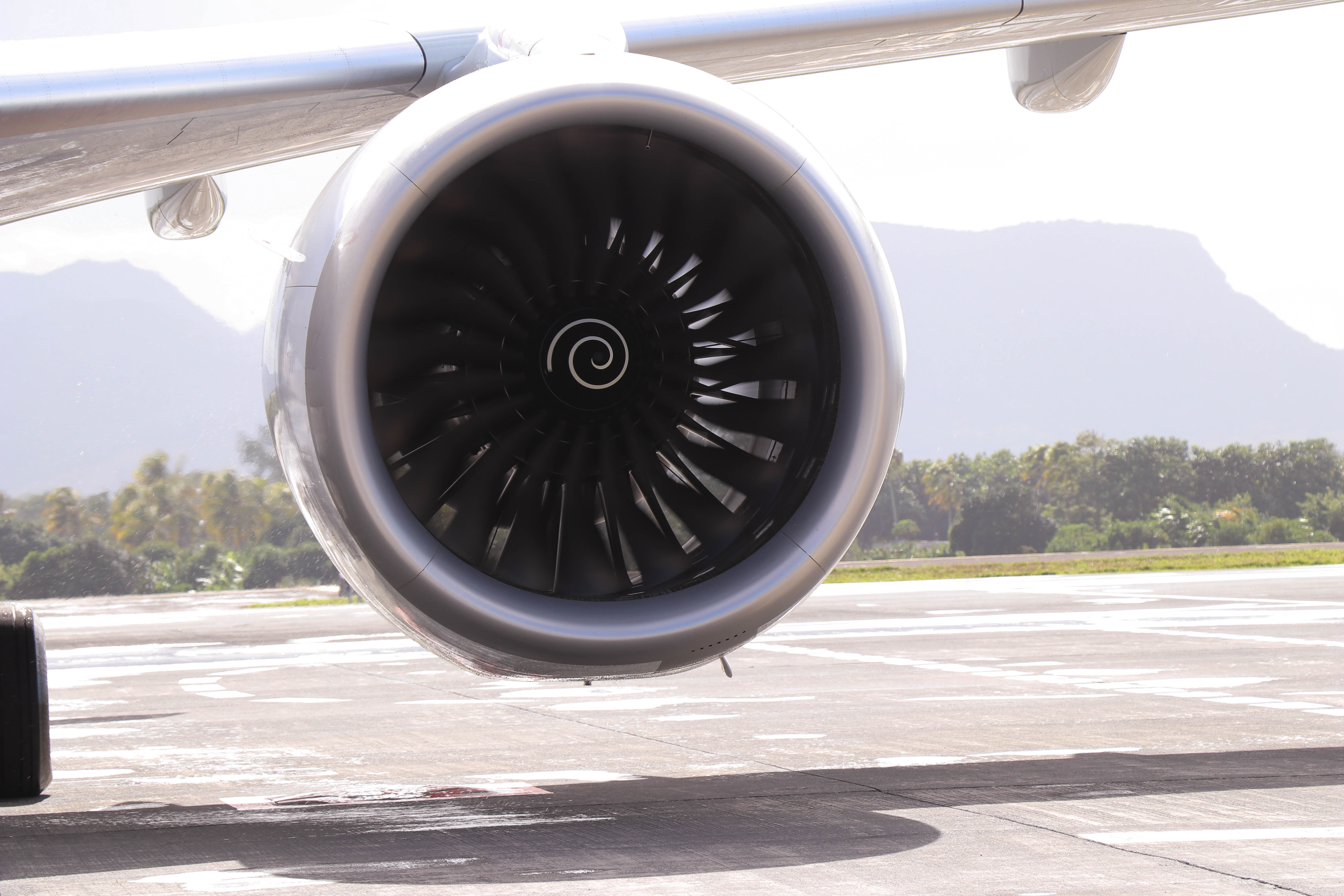 Bypass Ratio: 10:1, Fan: 20 blades, 112" diameter, Thrust 68,000-72,000 lbf, Three-shaft turbofan
Sir Anerood Jugnauth and Mr Somas Appavou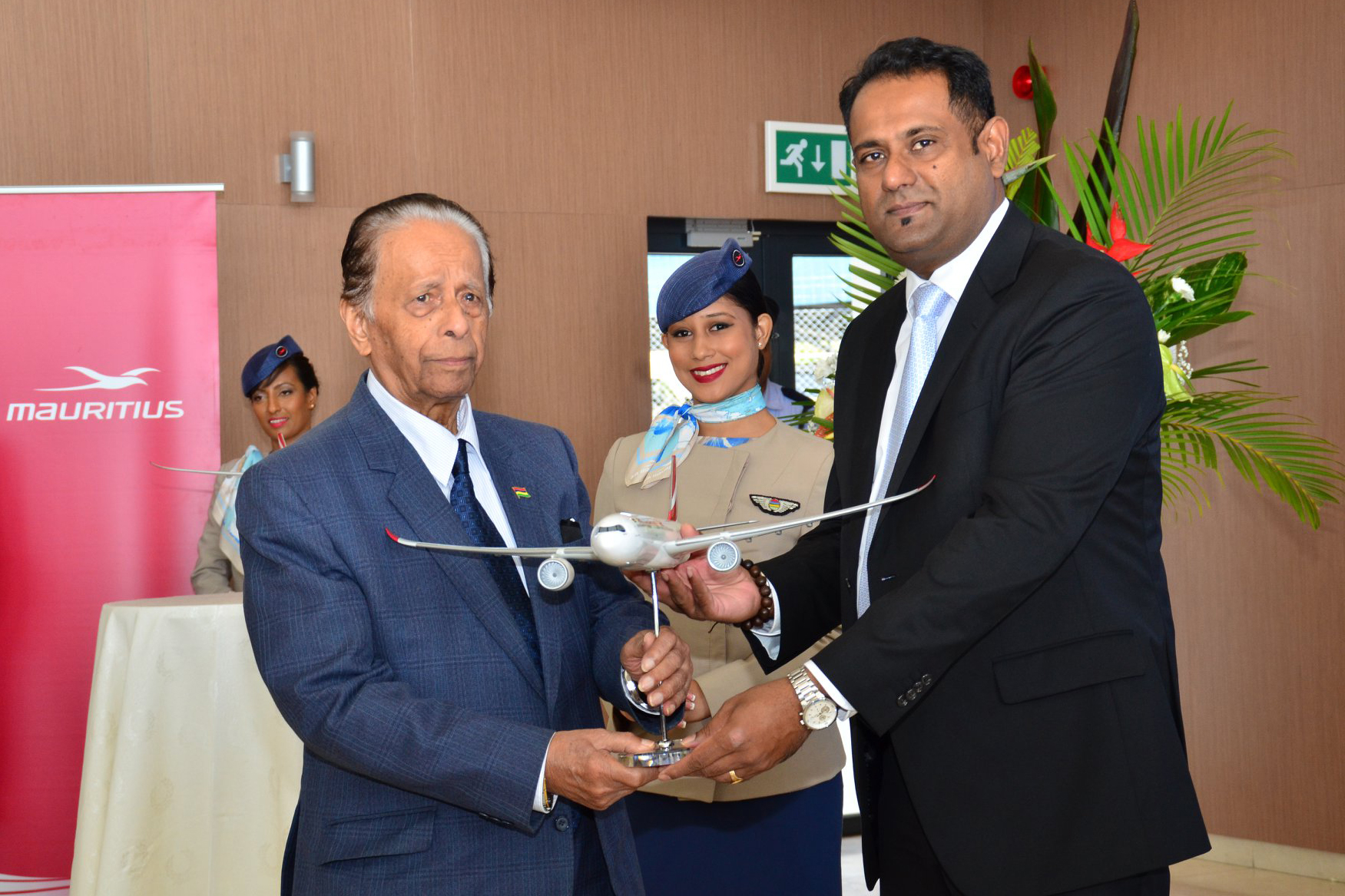 Source: photo FB Air Mauritius
CEO Air Mauritius and Leader Chagos Refugee Group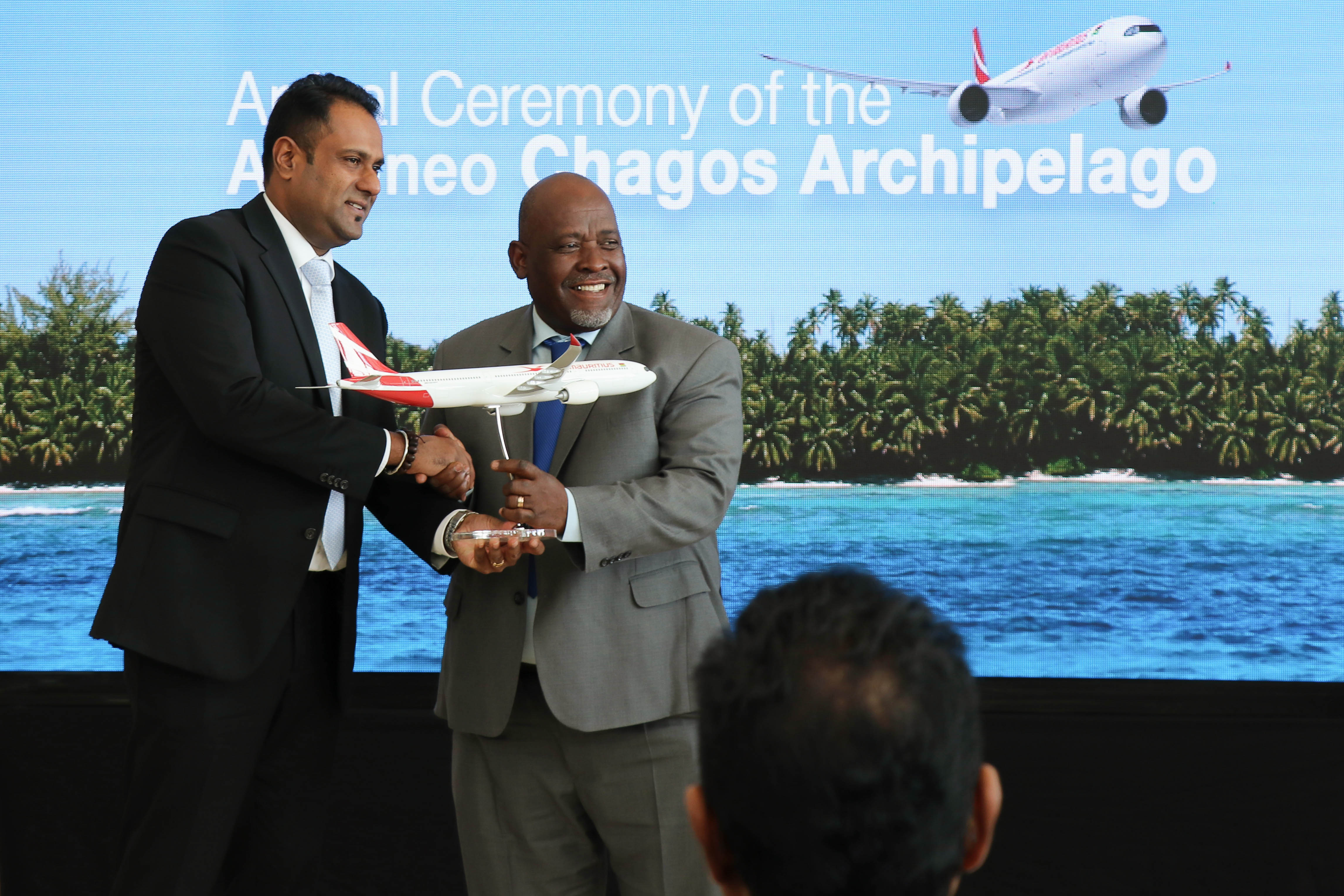 Somas Appavou and Olivier Bancoult
Technical Crew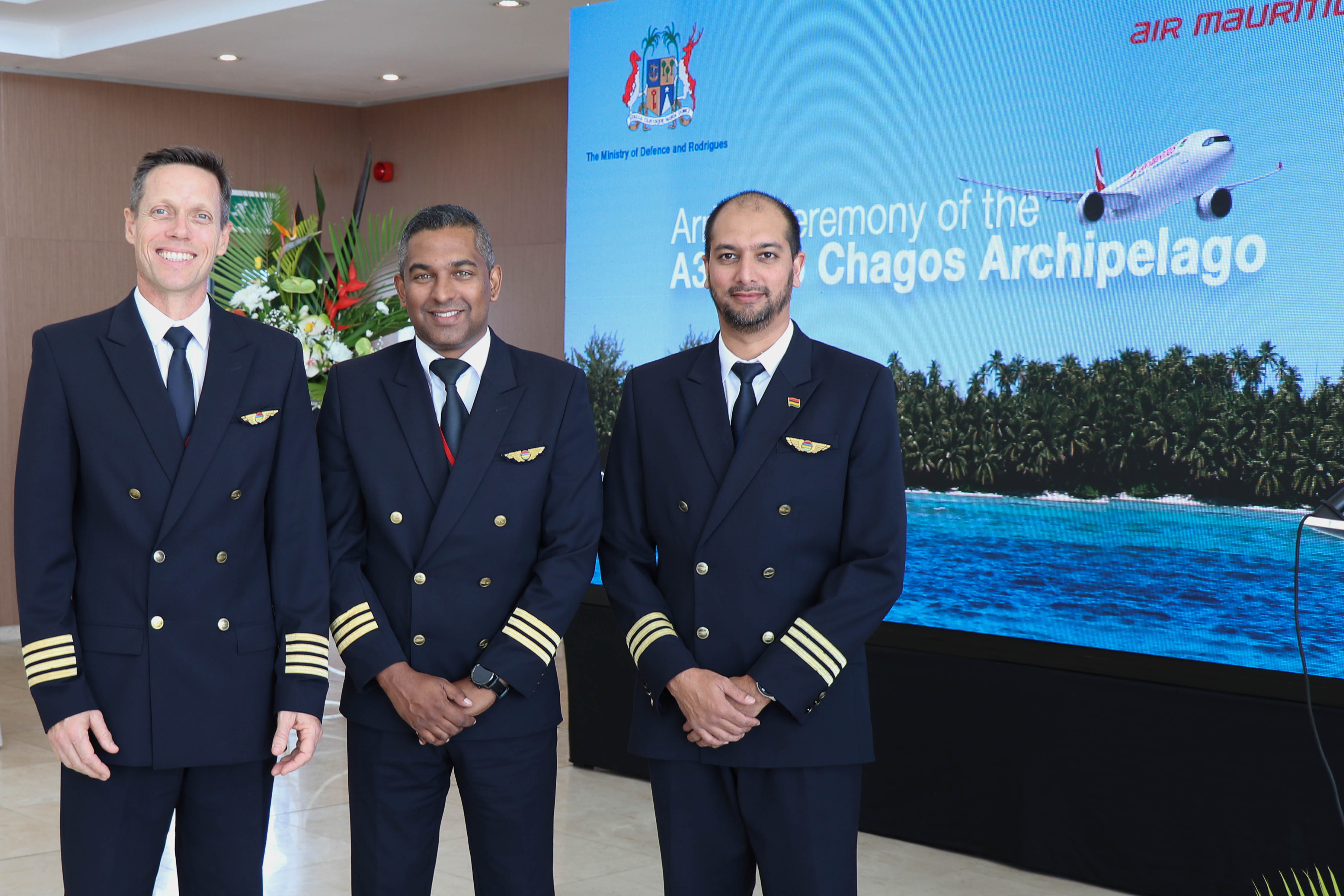 Captain Olivier Loustau-Lalanne, FO Fabrice Anthony and FO Arshad Peerbux
Chagossian sega dancers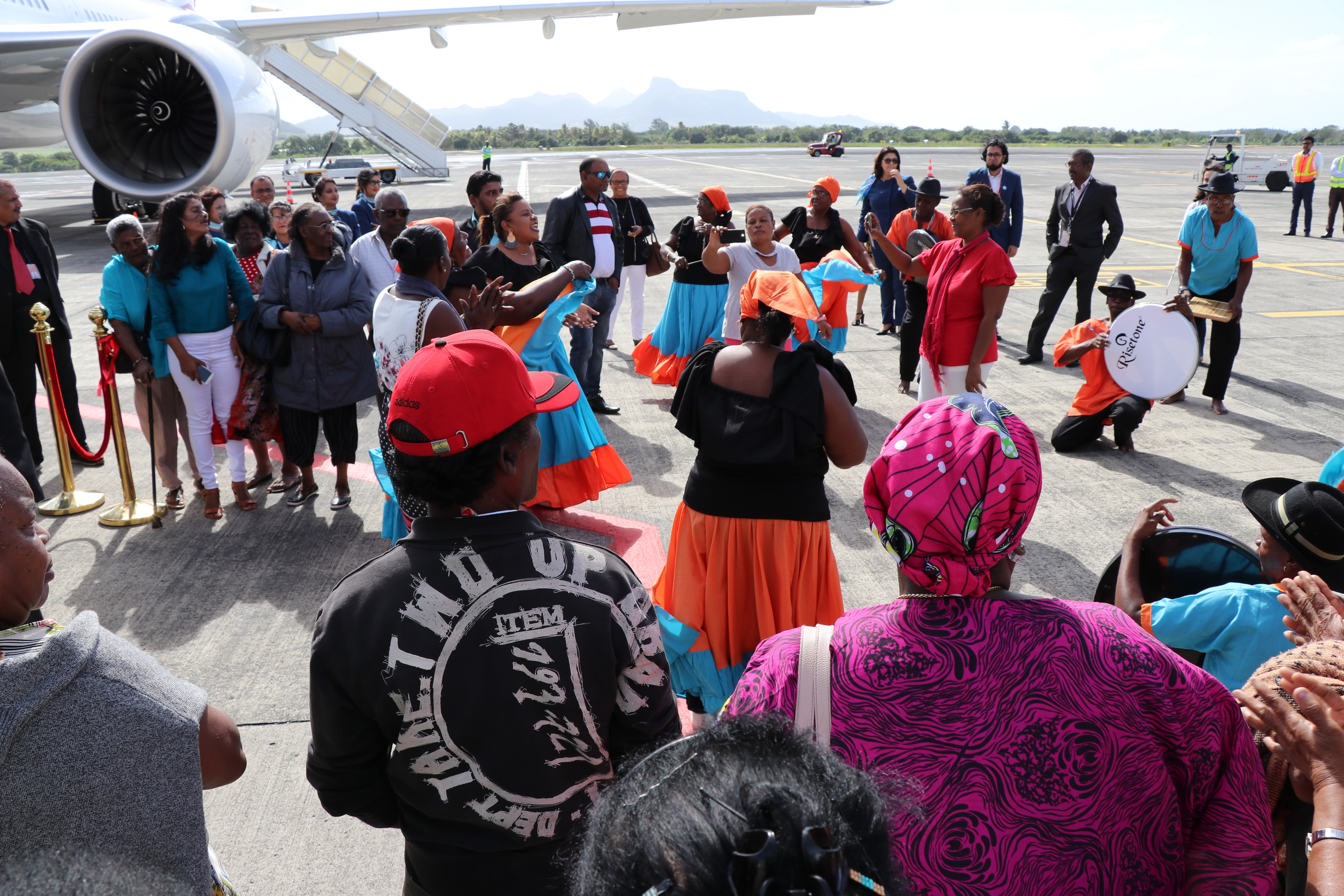 Chagossian sega dancers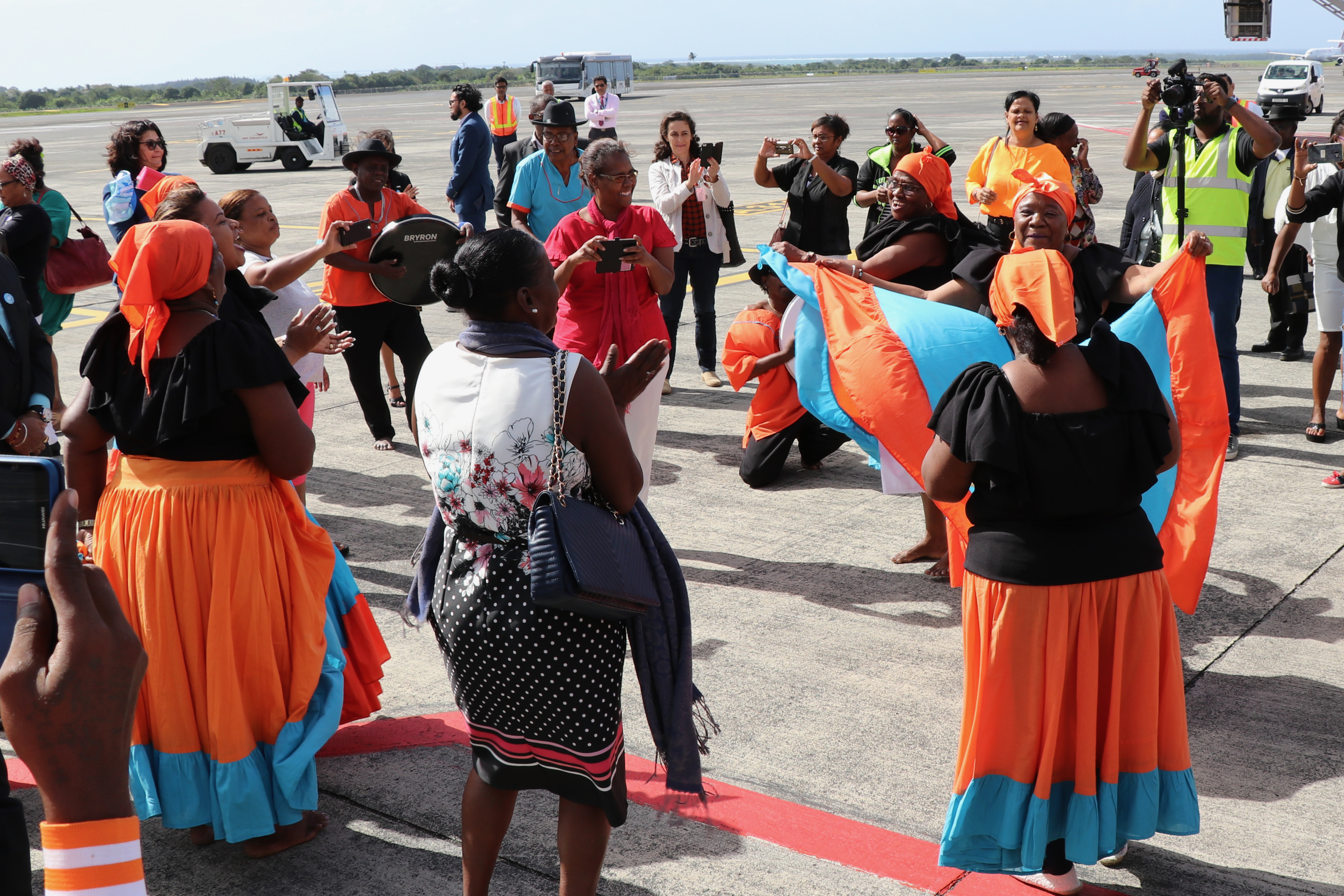 Chagossian musician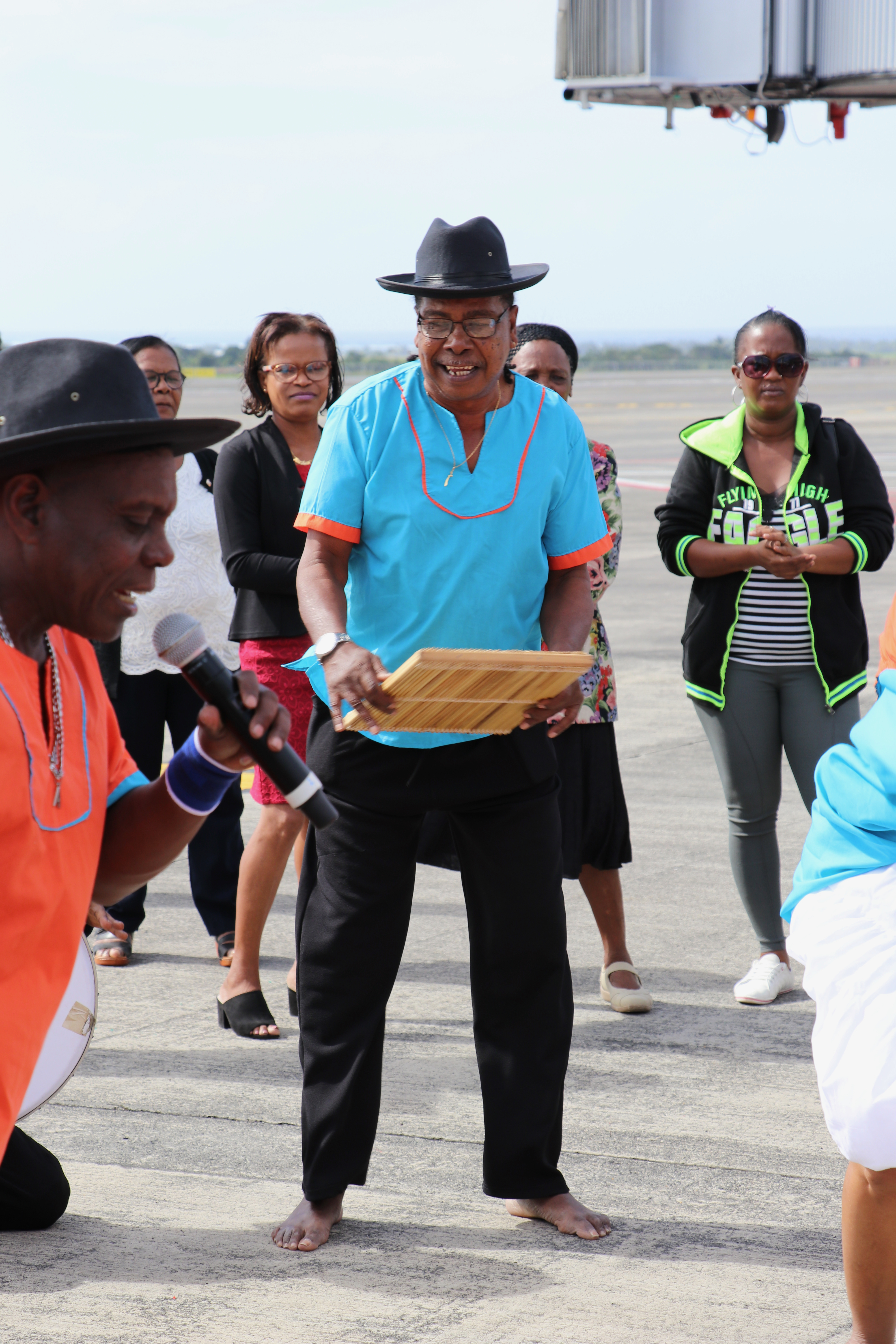 Chagossian sega singer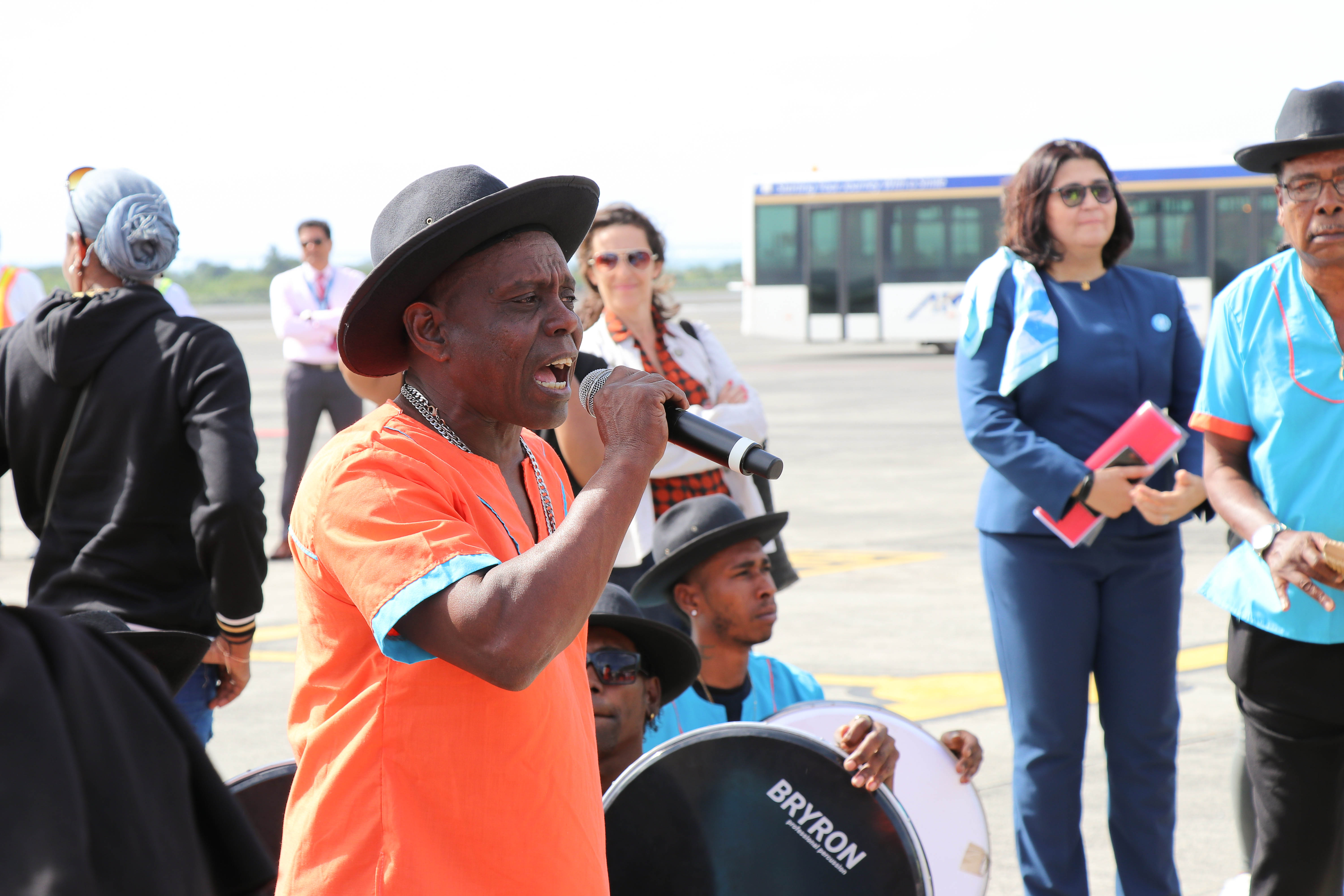 Business class cabin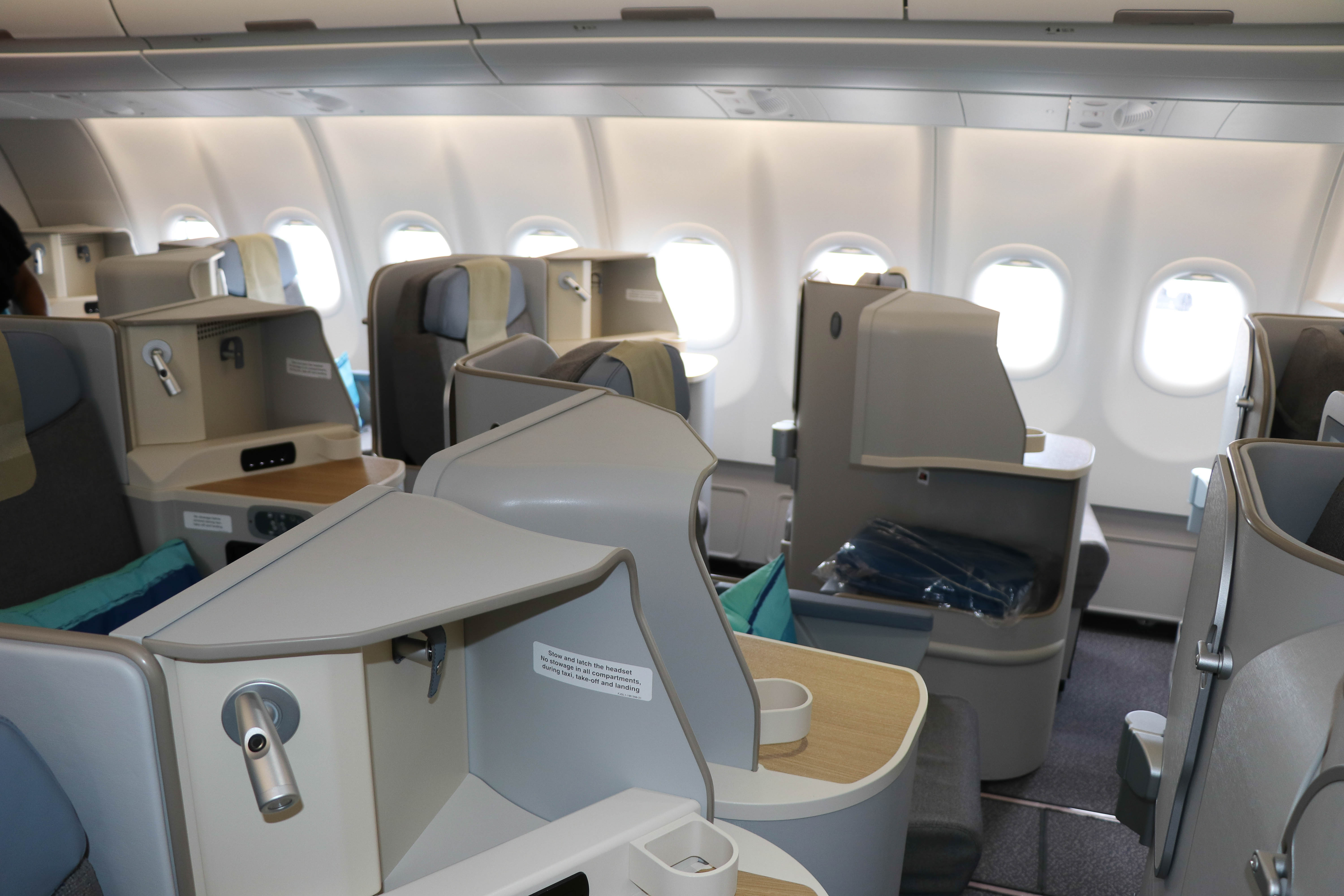 Business class screen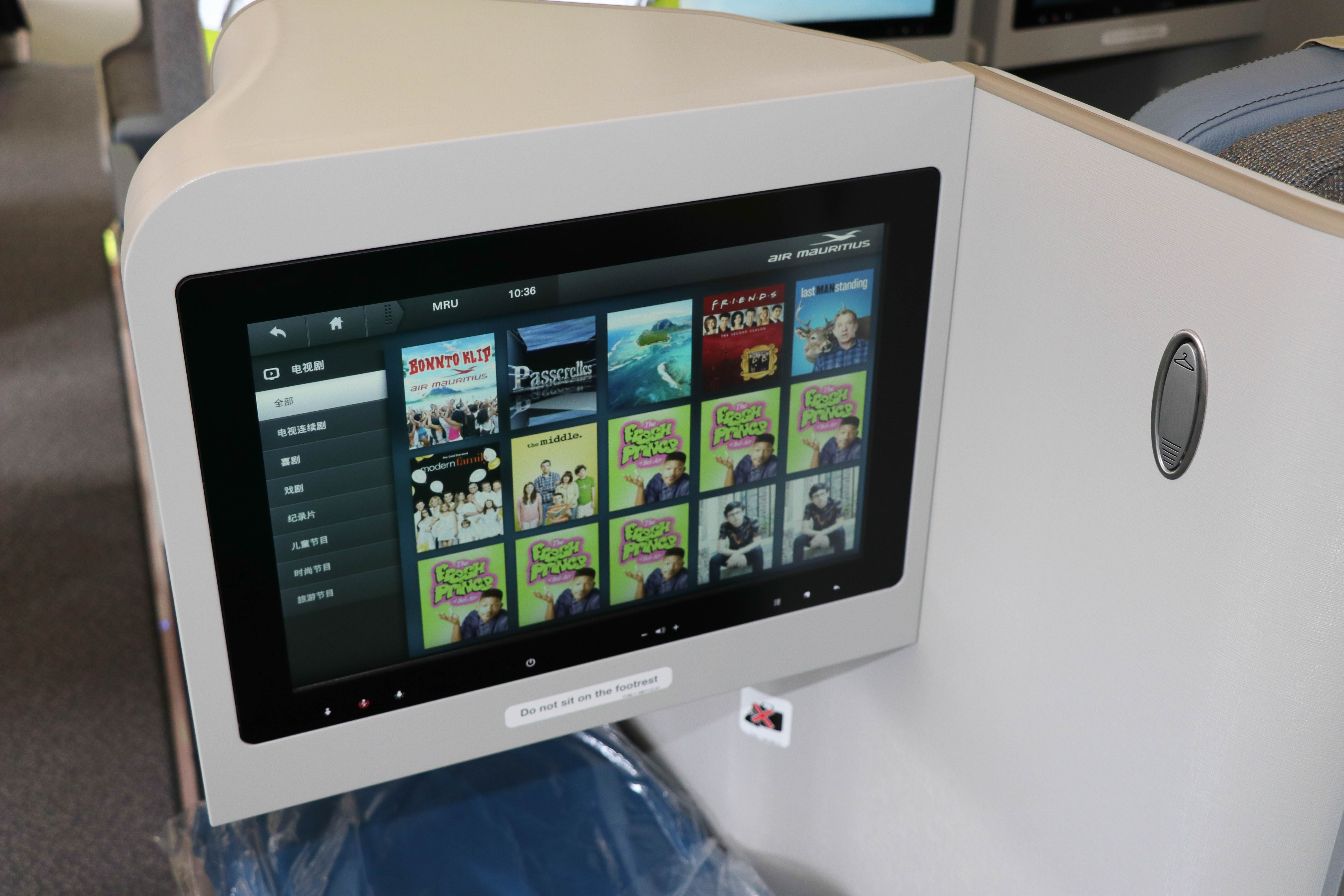 Economy class cabin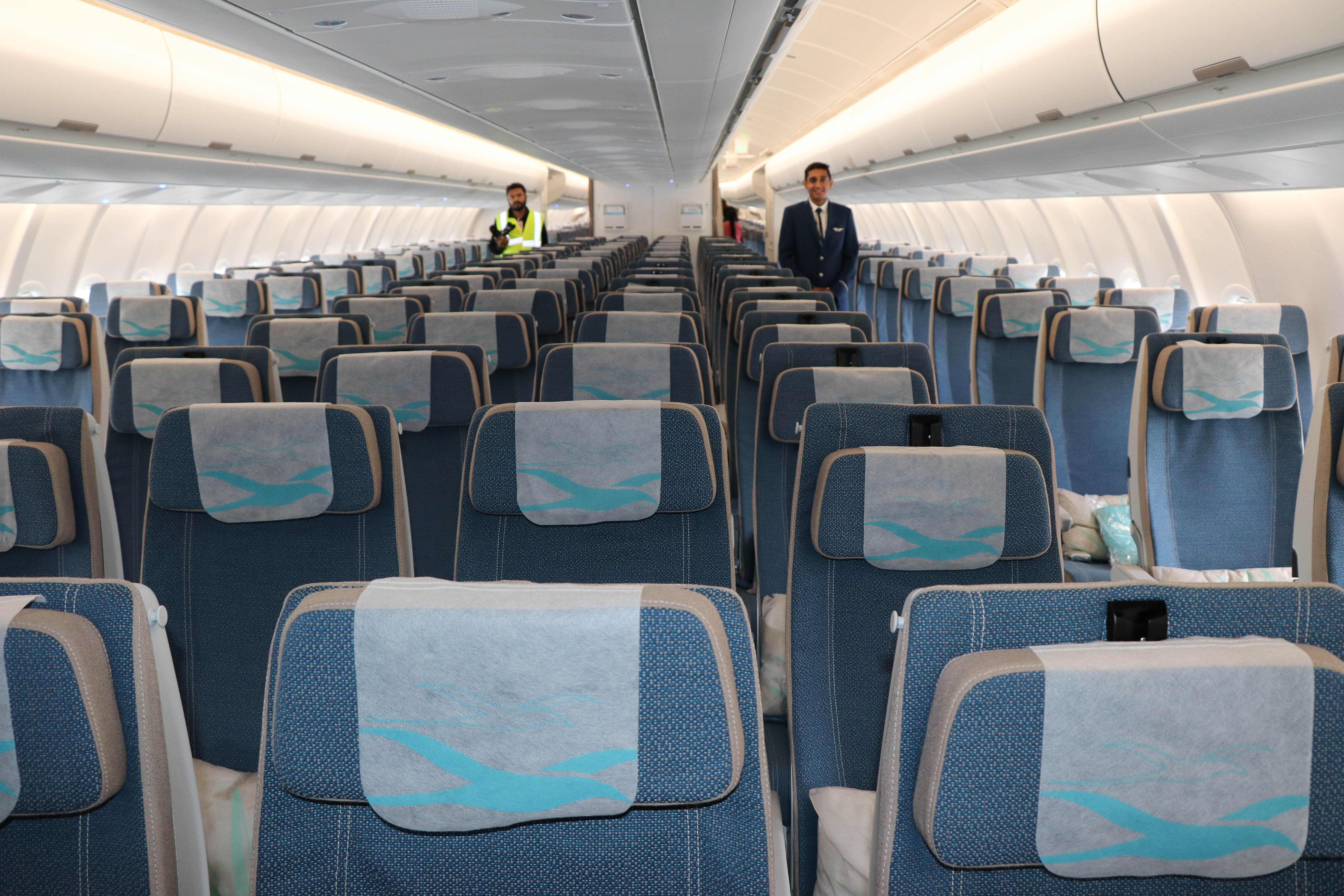 Economy class screen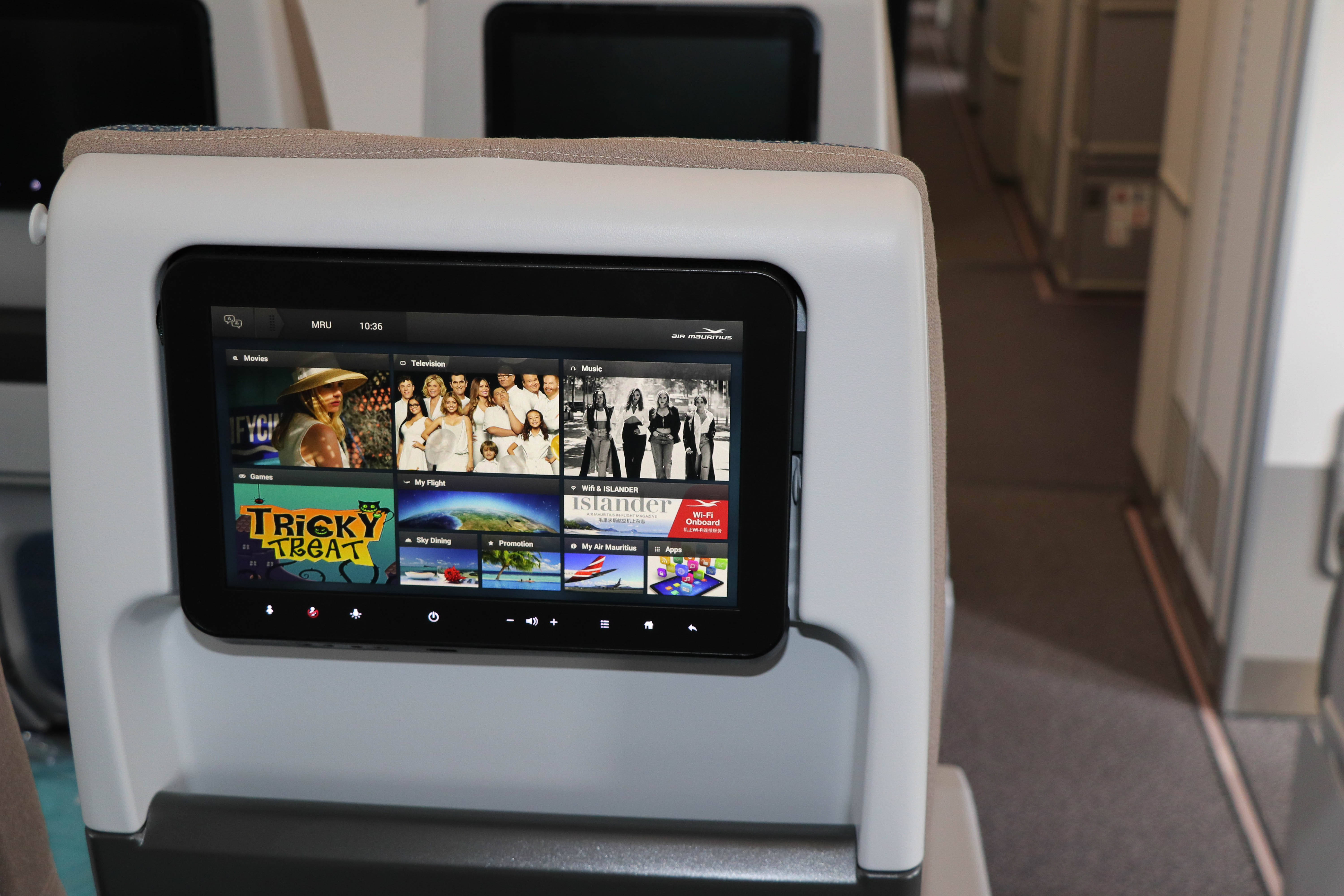 Cockpit 3B-NBV, Selcal Code EJ-BF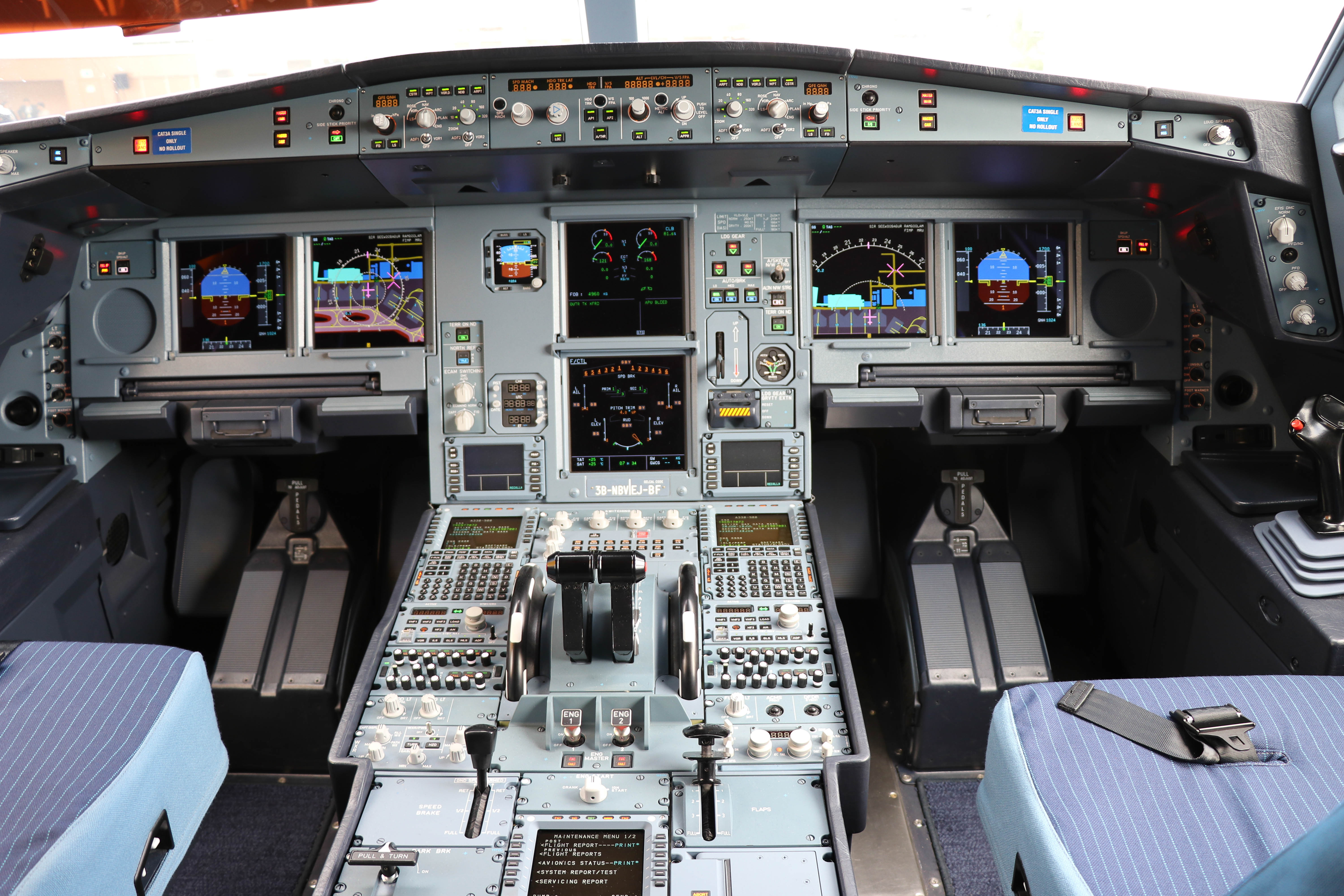 Engine/Warning Display (E/WD) and System Display (SD)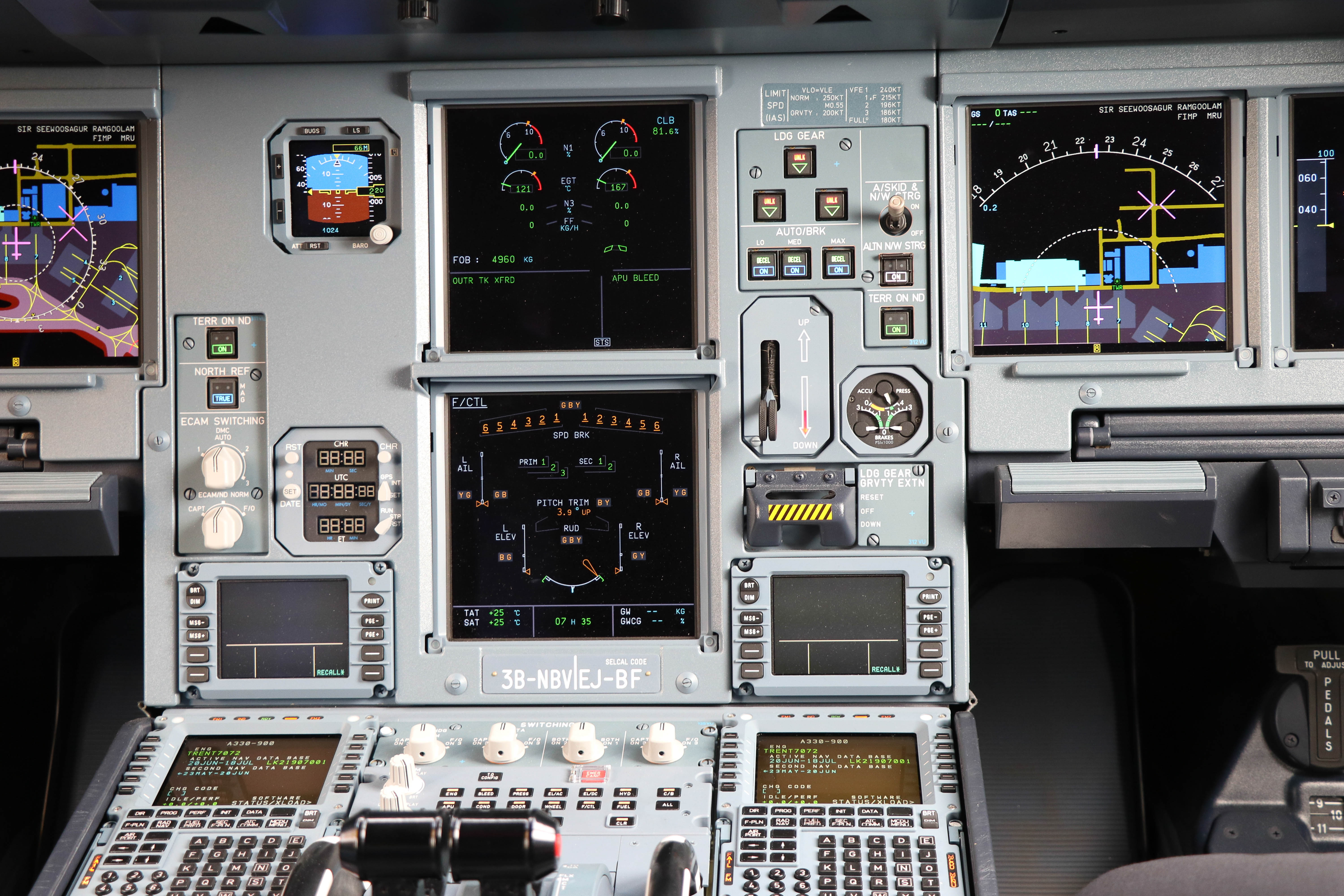 Overhead panel, light test on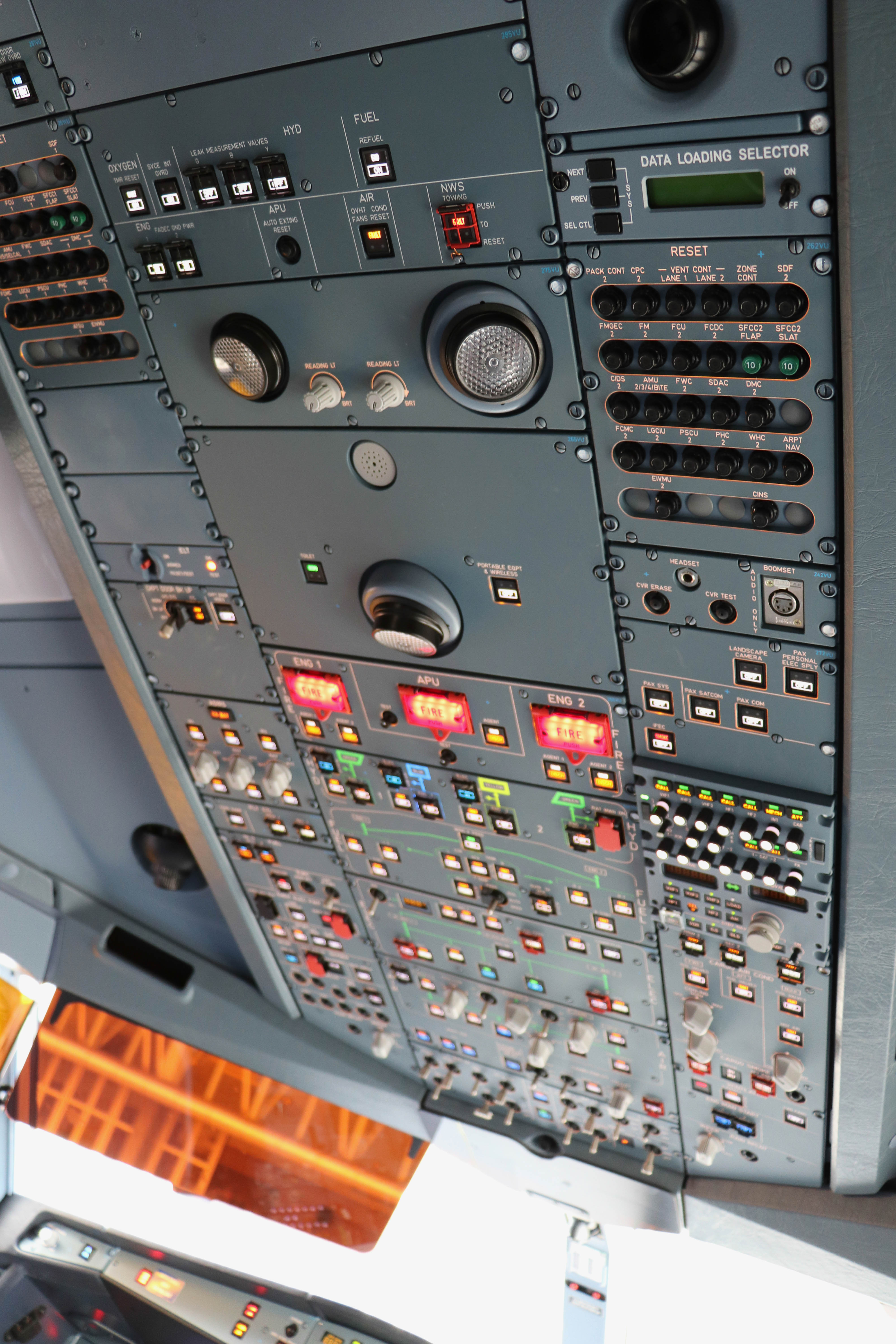 Capt Primary Flight Display (PFD) and Navigation Display (ND)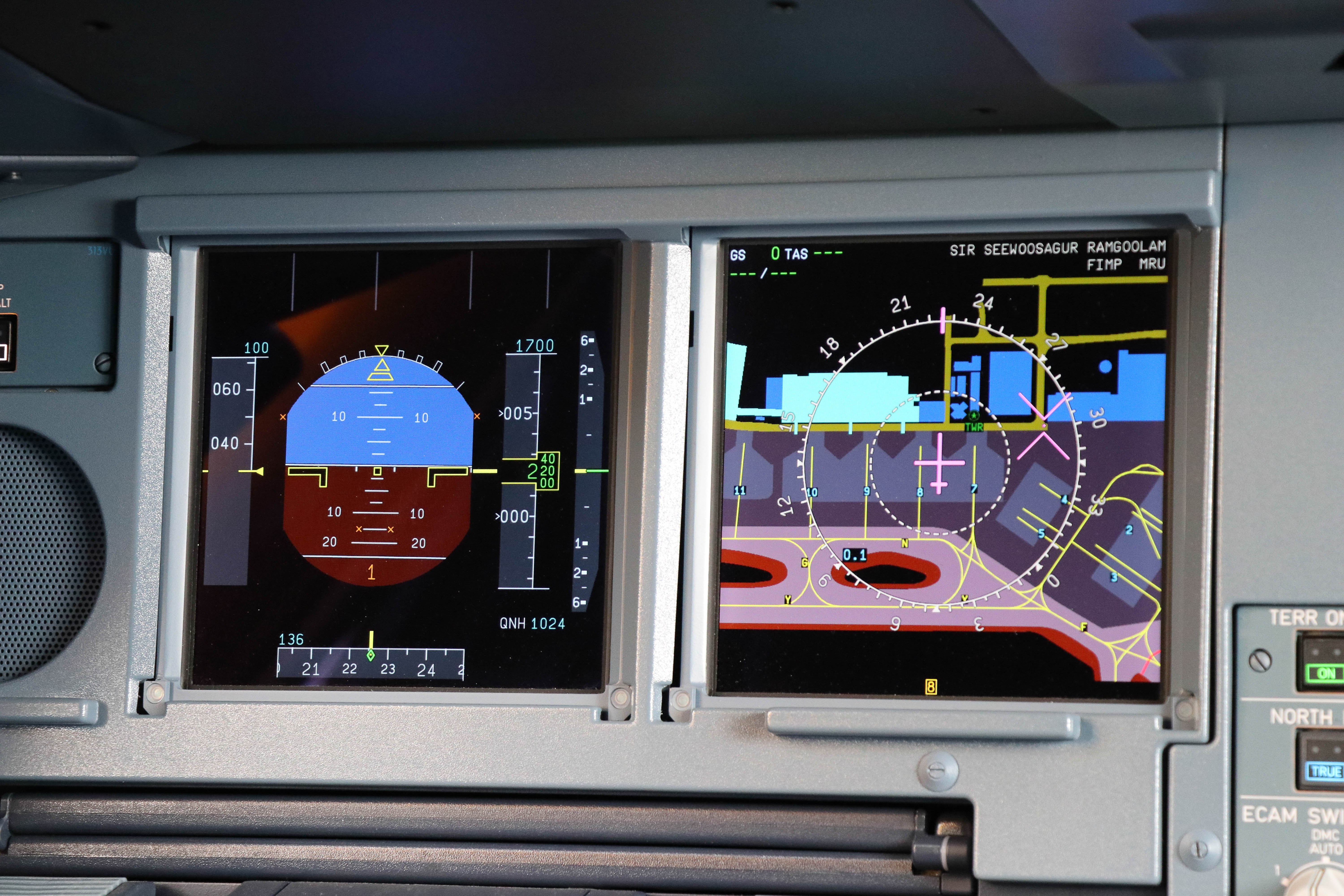 Capt steering hand wheel and side stick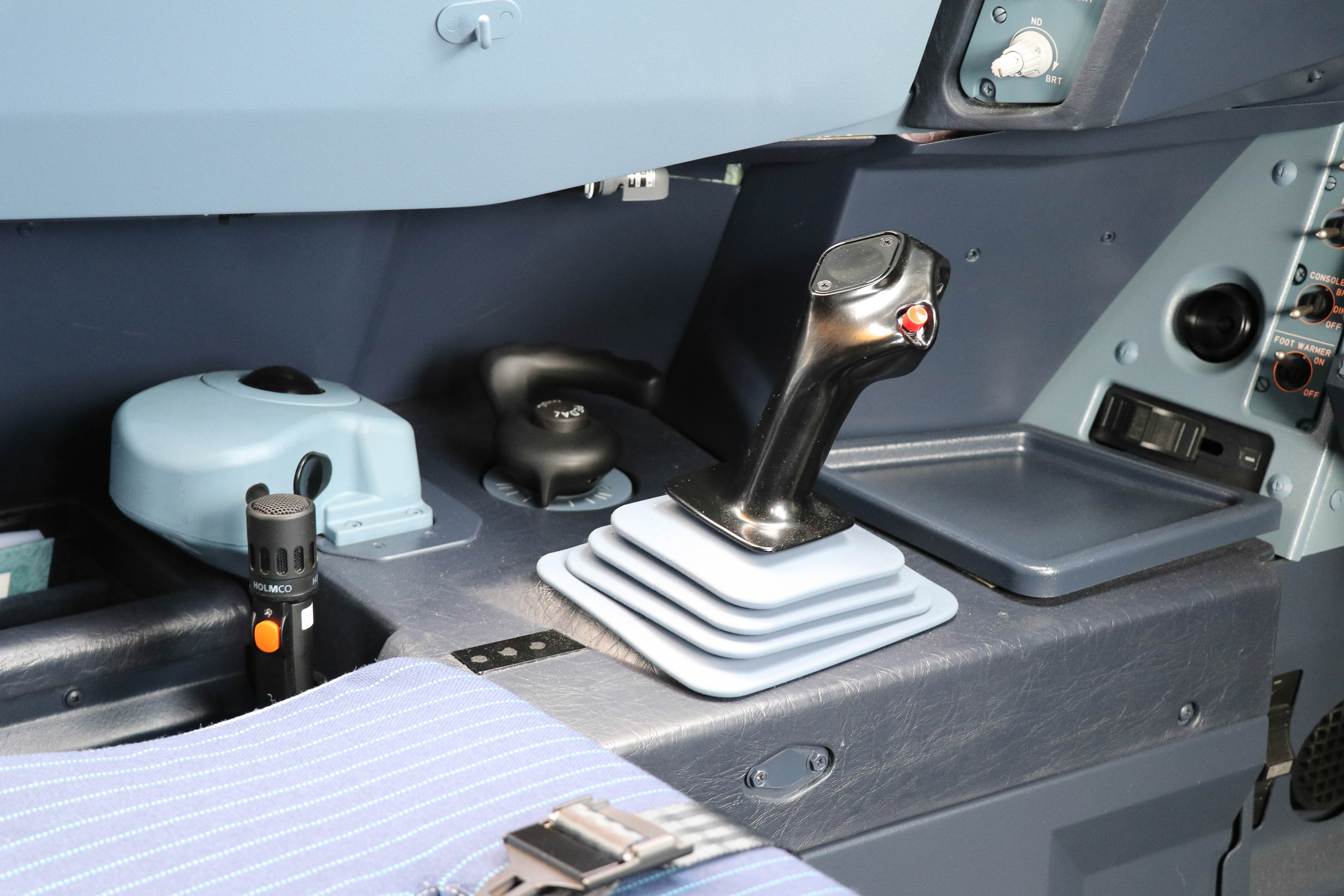 Crew rest for Technical Crew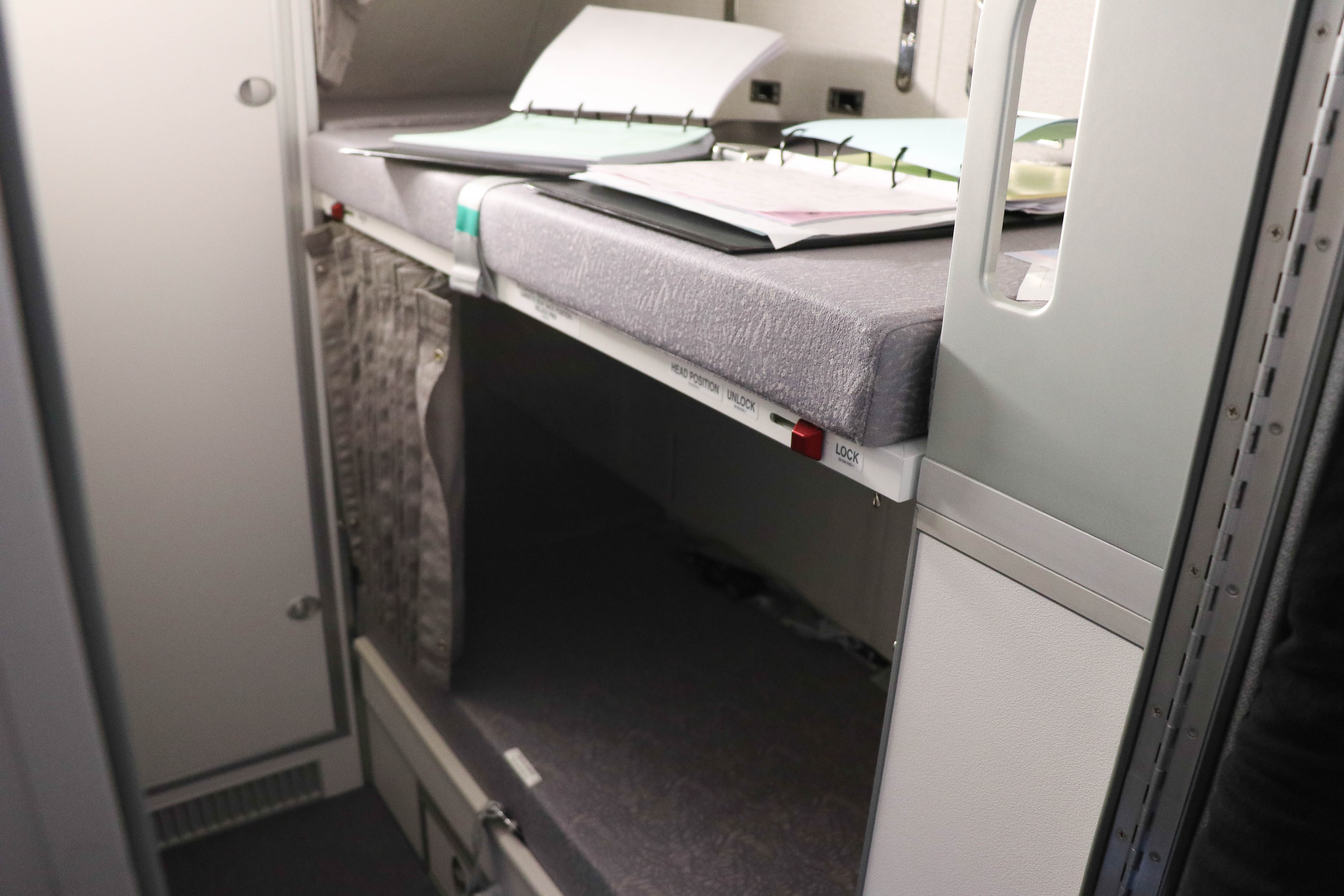 AeSM Team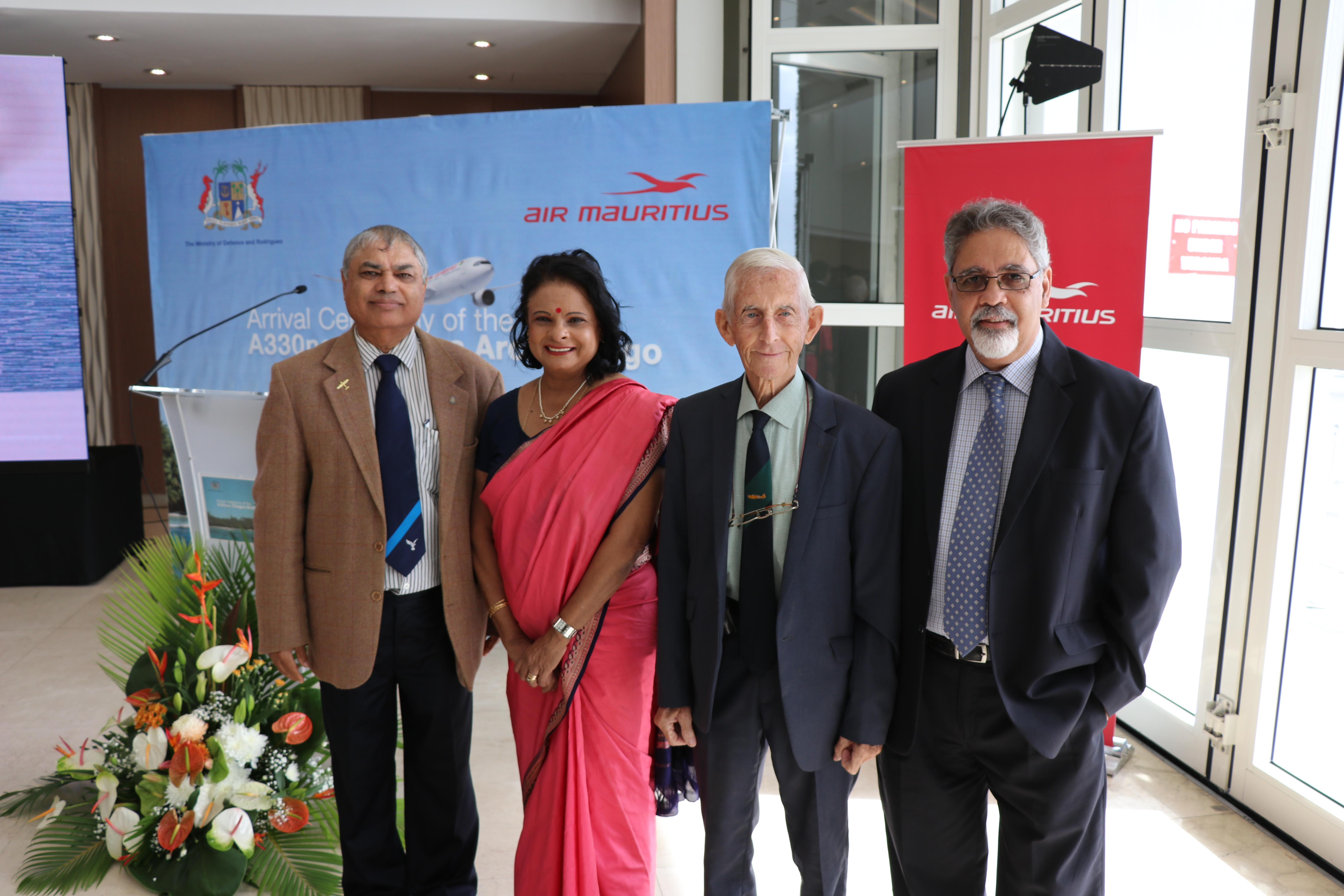 Aeronautical Society of Mauritius: Anand Kinnoo, Dr Amrita Kundomal, Capt Dick Twomey, Jacques Gentil