World Tour 2018 Embraer E190-E2
On Thursday 26 July 2018, the Embraer E190-E2 "Profit Hunter" with its shark face, visited Mauritius on its world tour 2018. I had the pleasure to see the aircraft at SSR International Airport with some members of the Aeronautical Society of Mauritius, thanks to Air Mauritius and Embraer. For the occasion the aircraft was towed nose in the ATR42 hangar for the presentation by the Embraer team.
The aircraft is fitted with the latest avionics suite from Honeywell, sporting four 13″ x 10″ displays and the fourth generation fly-by-wire. Two Pratt & Whitney Geared Turbofan engines ensure an improved fuel consumption. The cabin designed by PriestGoode, provides good confort and is very quiet during flight. It is a serious contender to the Airbus A220.
After the presentation of the aircraft, a 40 minutes demo flight was organised. According to Embraer, it is the right size aircraft for Africa.
Embraer E190-E2 Profit Hunter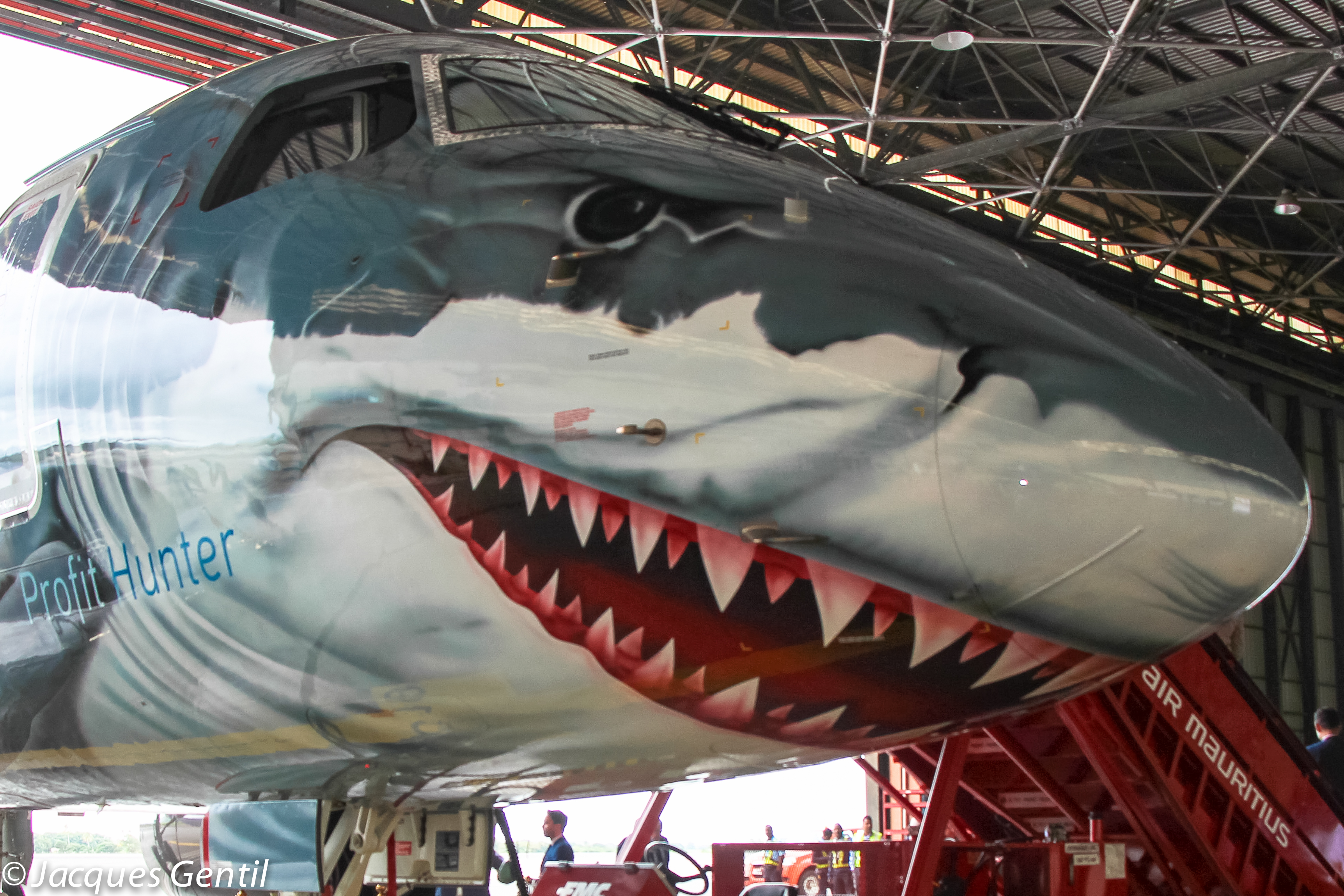 E190-E2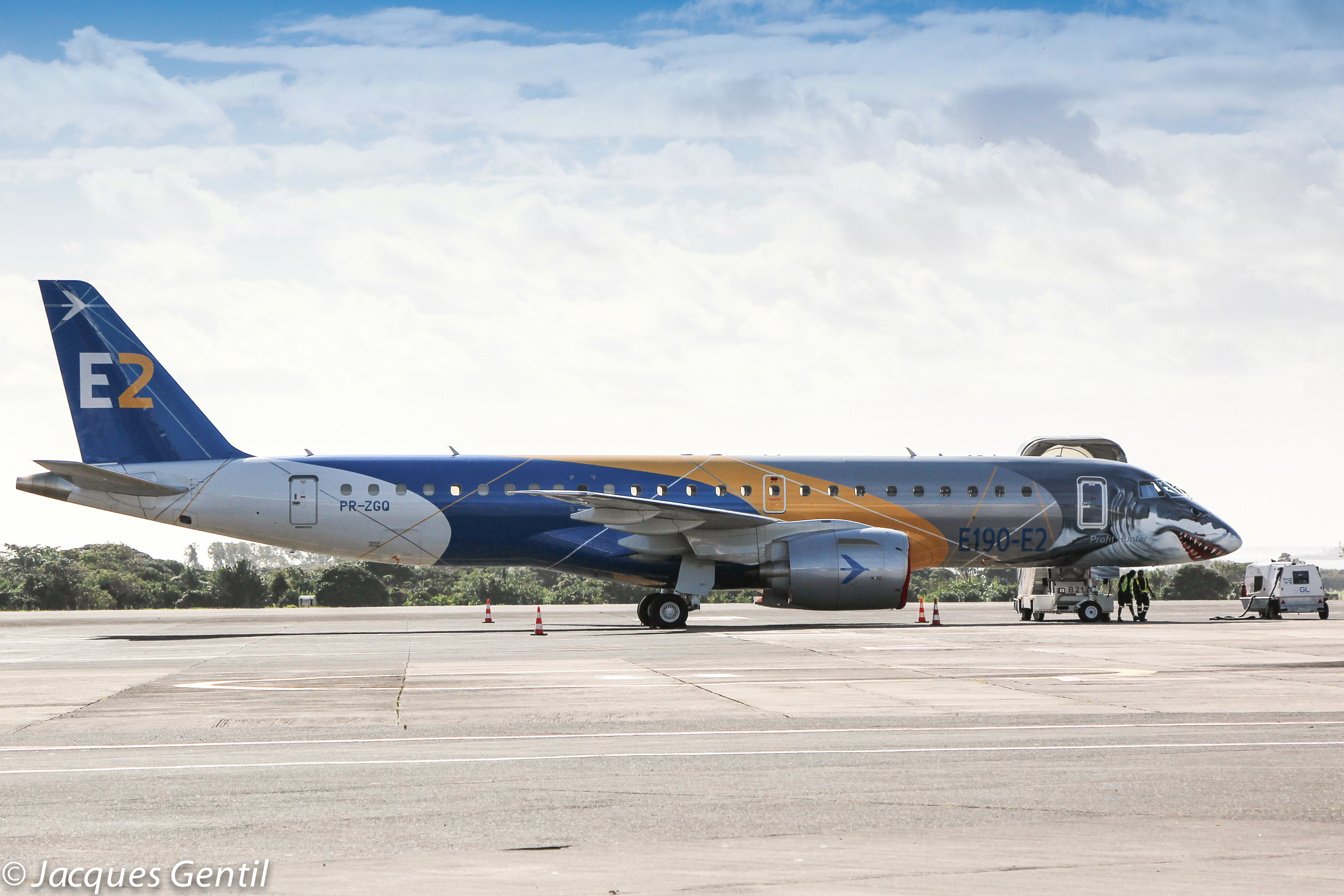 MTW 56,400 kg, MLW 49,050 kg, MP 13,080 kg, MUF 12,860 kg, Range 2,850 nm
E2 Suppliers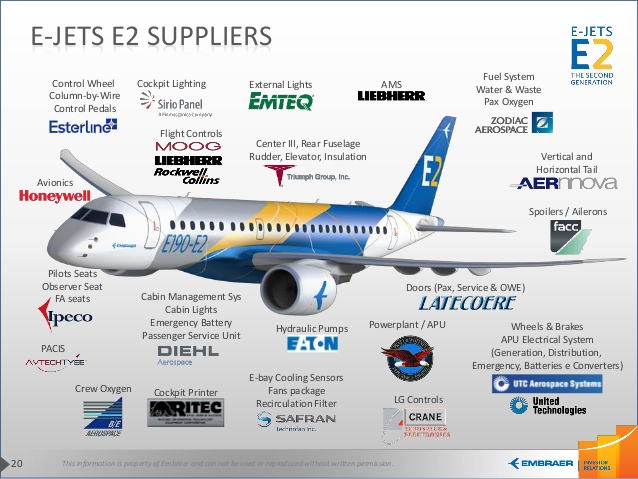 Source: Embraer
Two class configuration 96 seats - 12 at 52" / 84 at 31"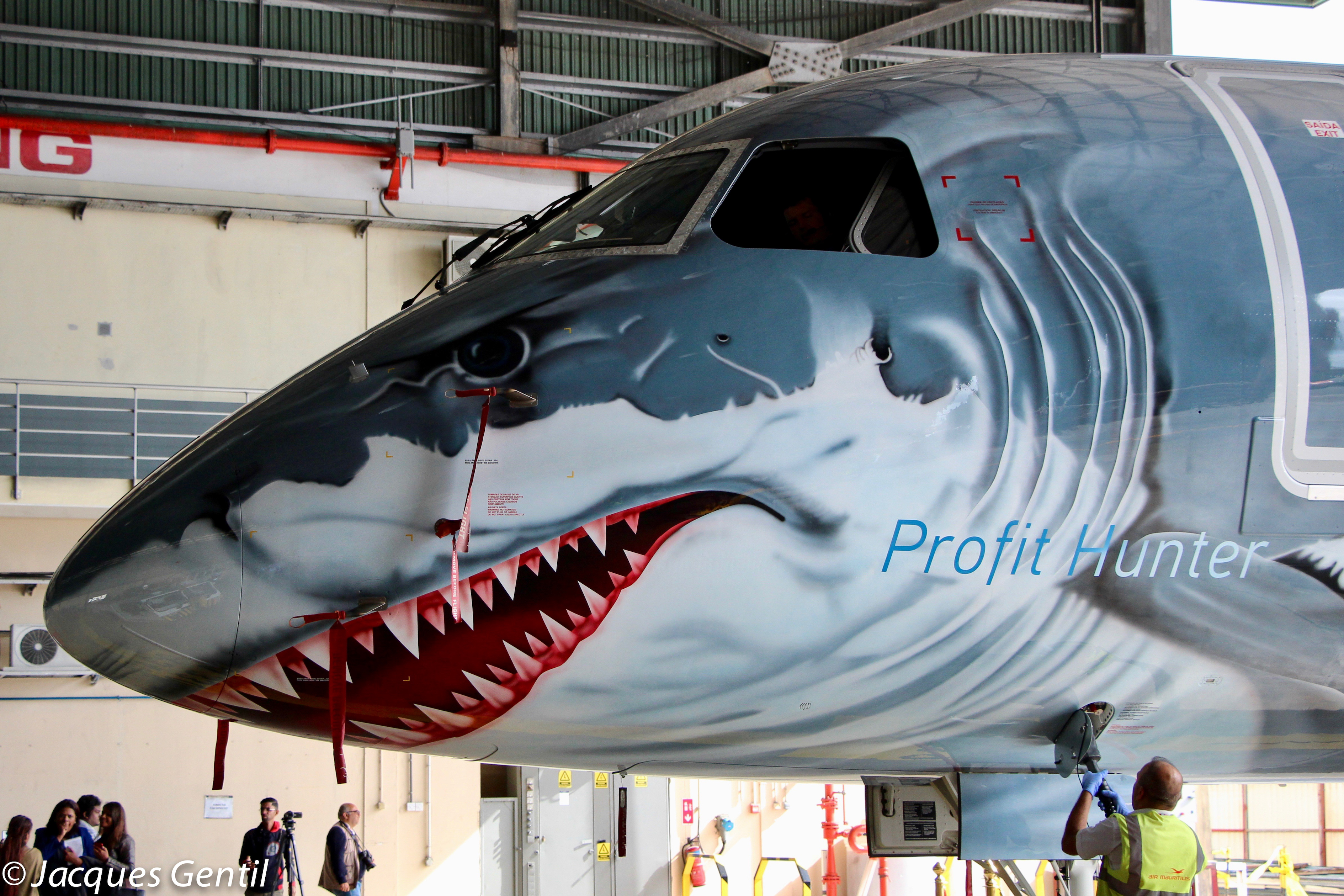 Single class configuration 106 seats at 31"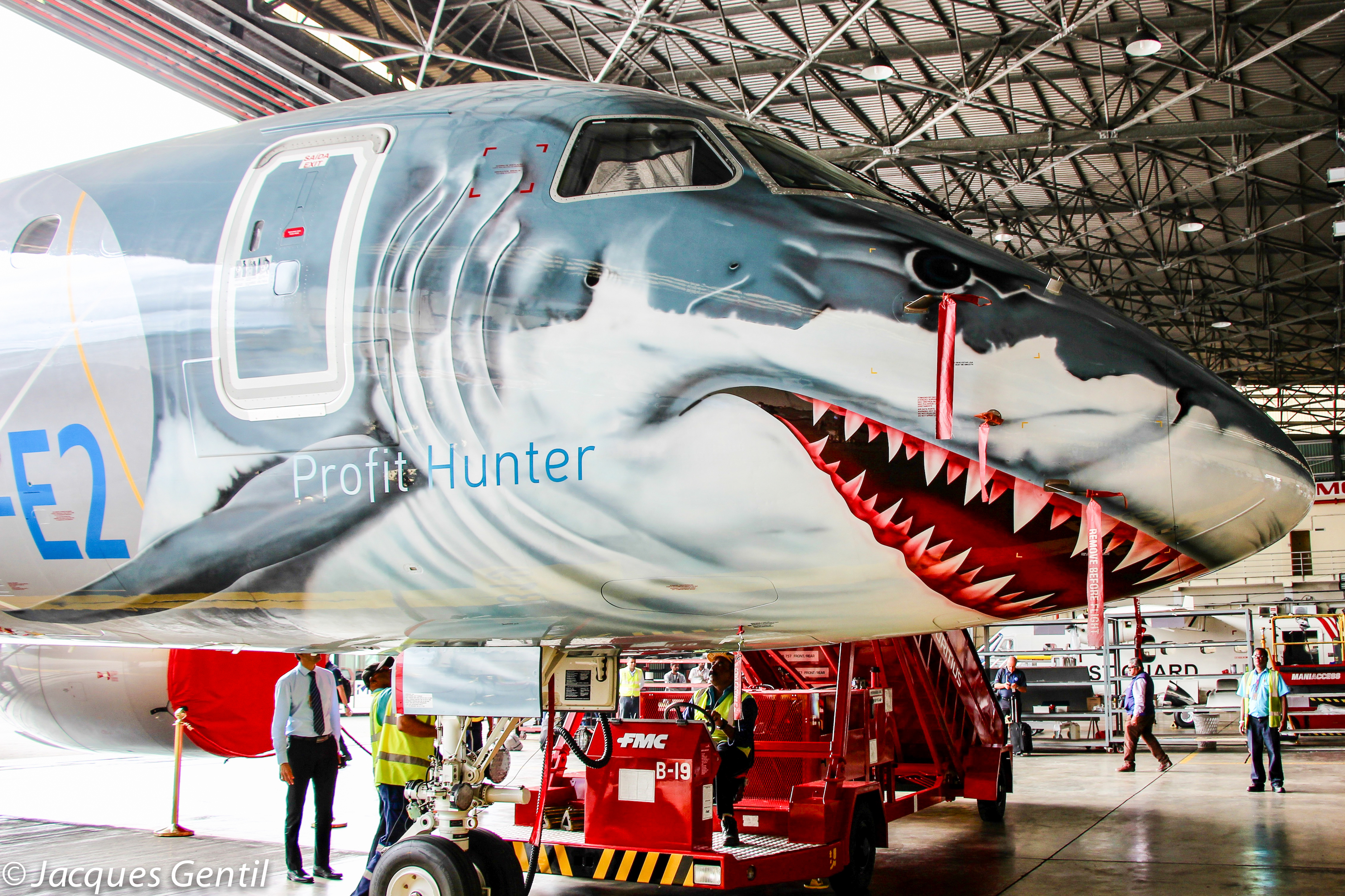 AeSM Team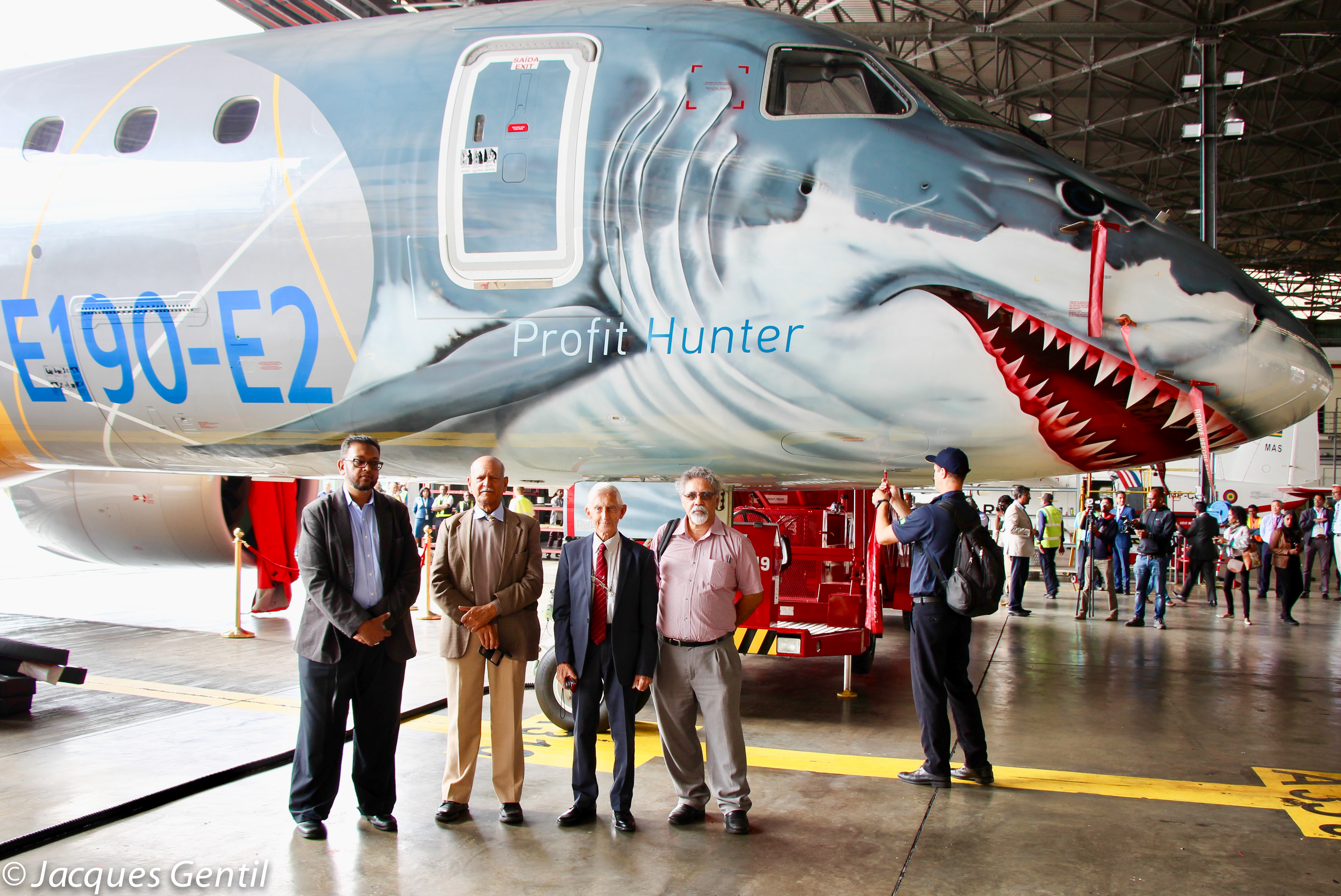 Nadeem Kaudeer, Jagadish Soobarah, Richard Twomey President AeSM, Jacques Gentil
Somas Appavou CEO Air Mauritius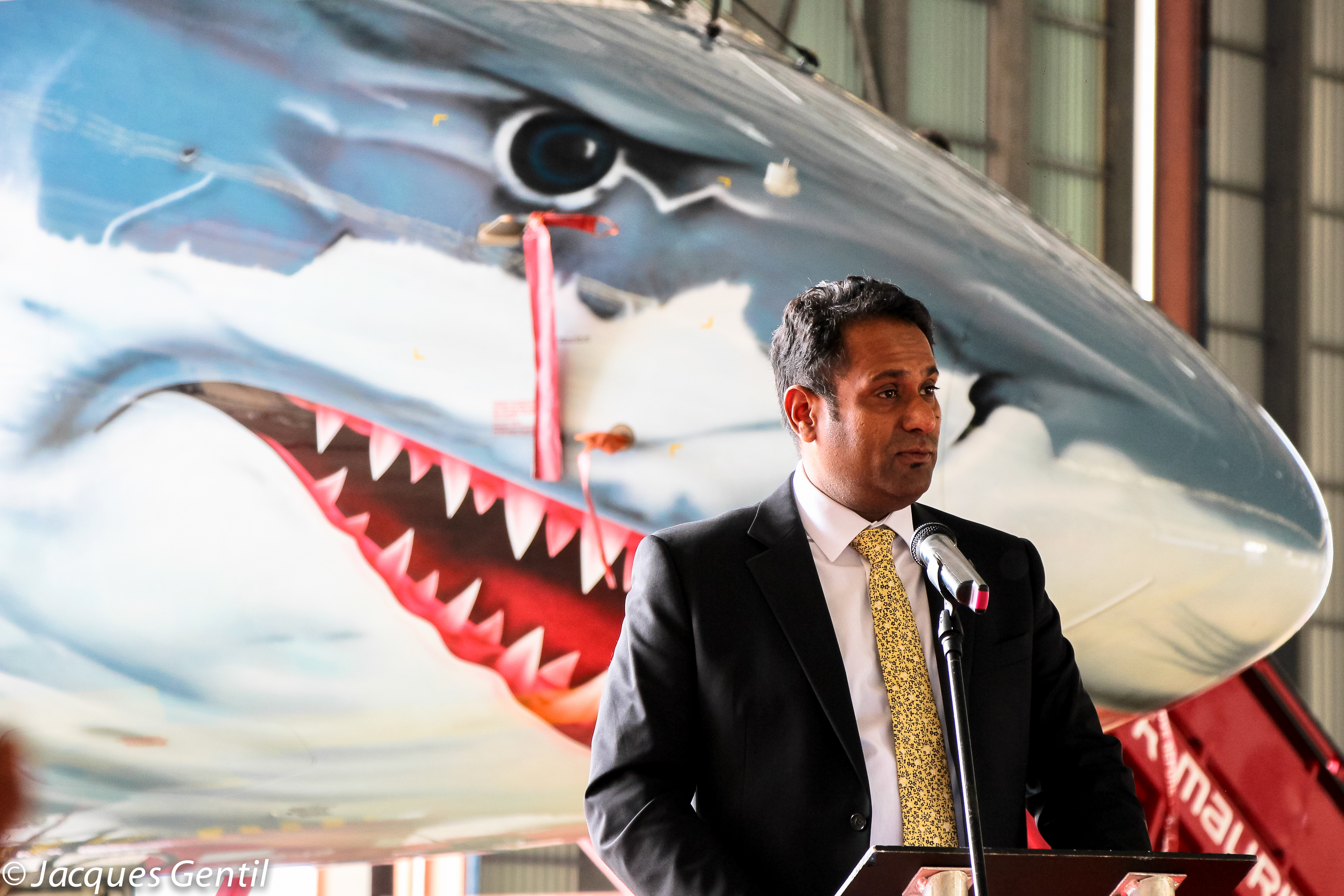 Raul Villaron Embraer Vice-President Sales & Marketing Africa & Middle East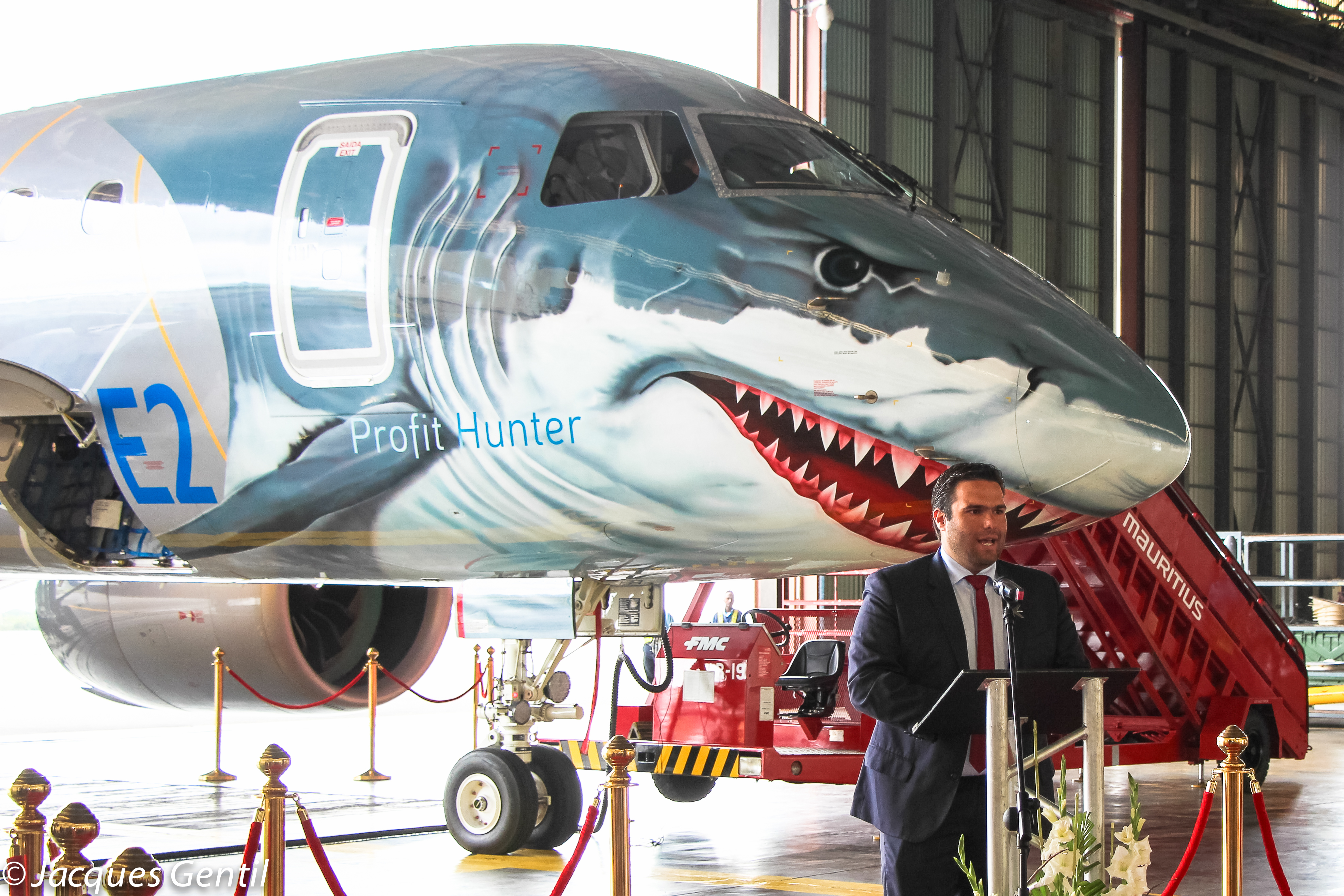 Present from CEO MK
Photo souvenir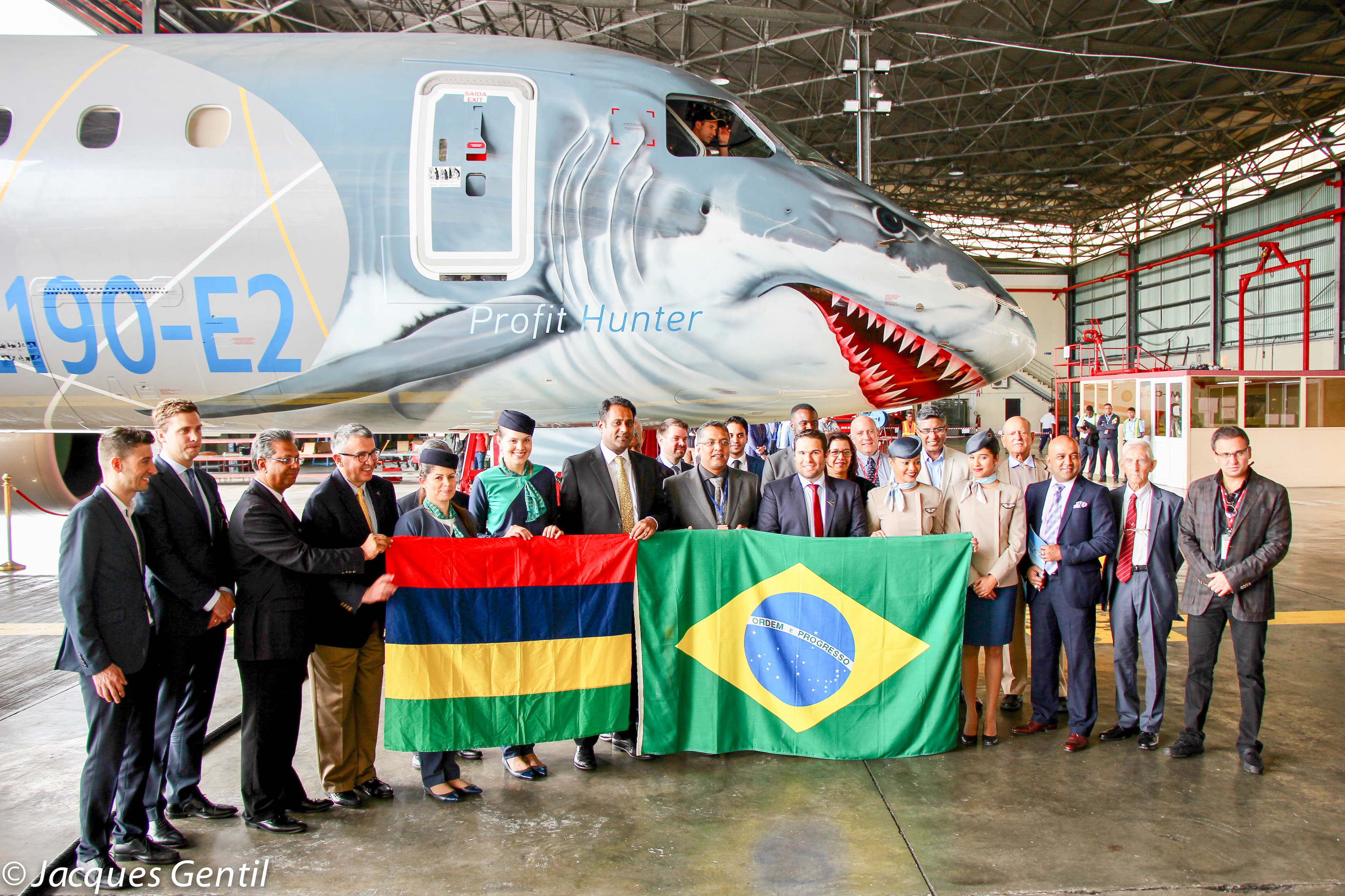 PW1900G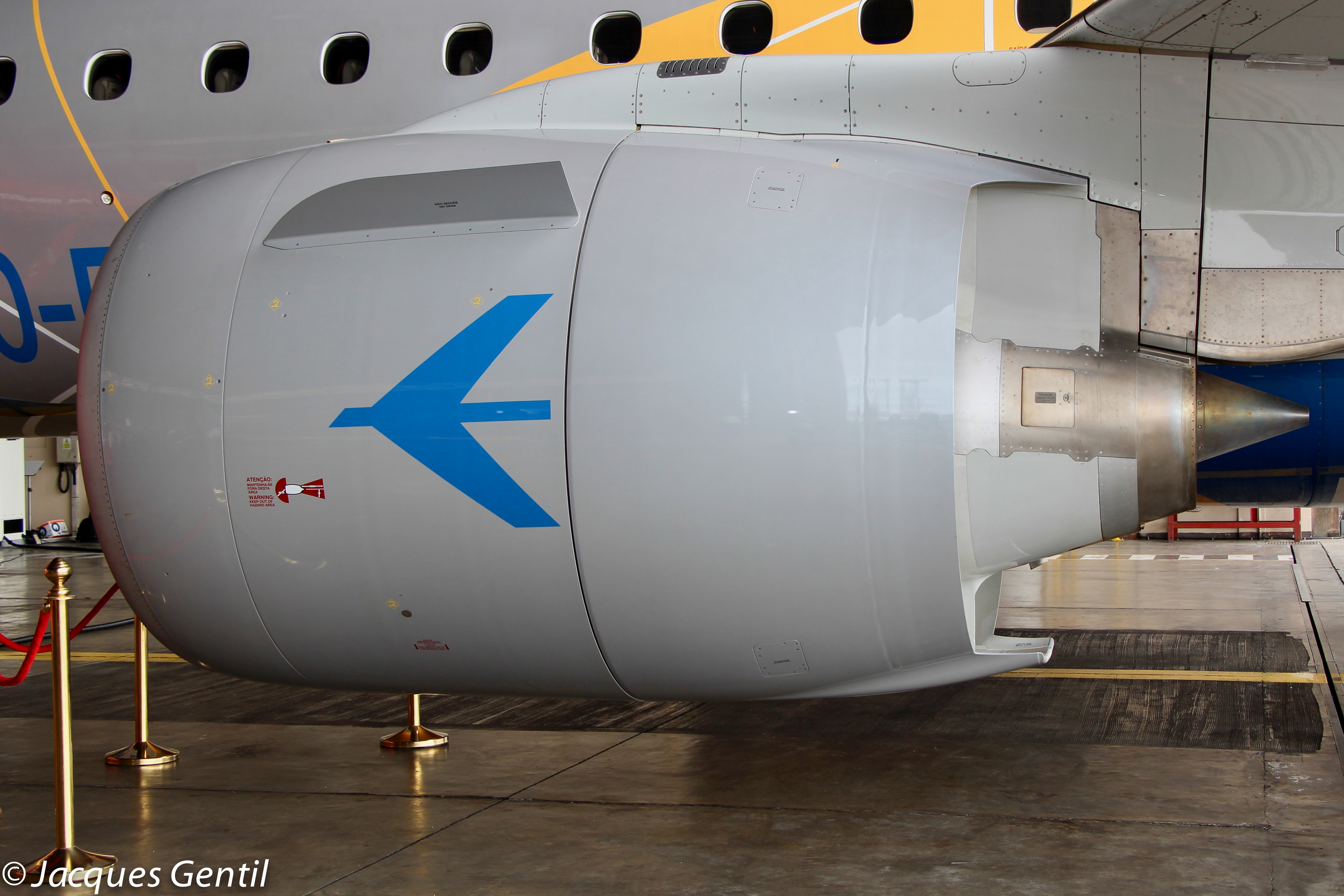 Geared Turbofan (GTF), thrust 23,000 lbs, Bypass ratio 12:1
18 blades, fan diameter 72"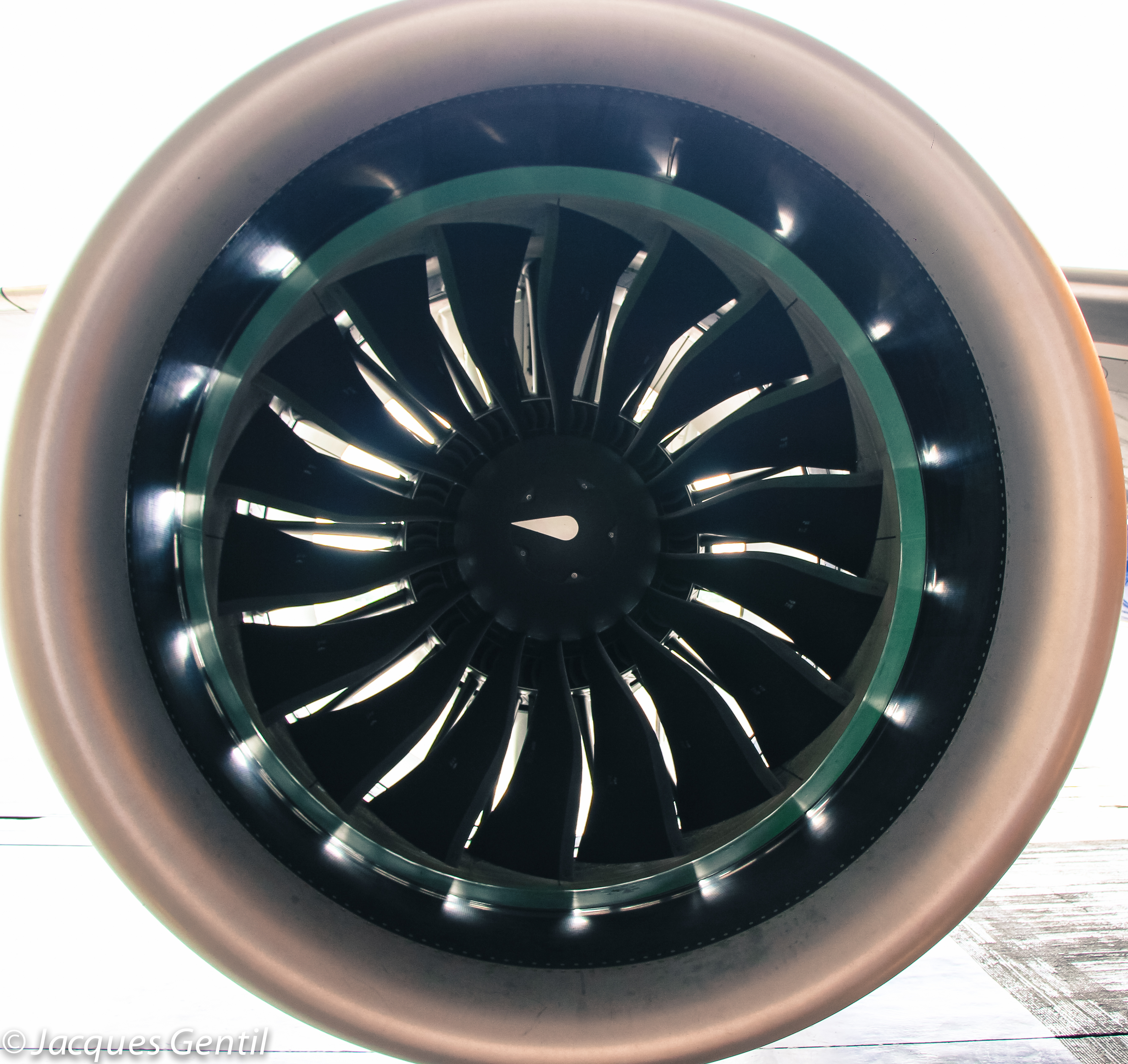 Fan case diameter 79"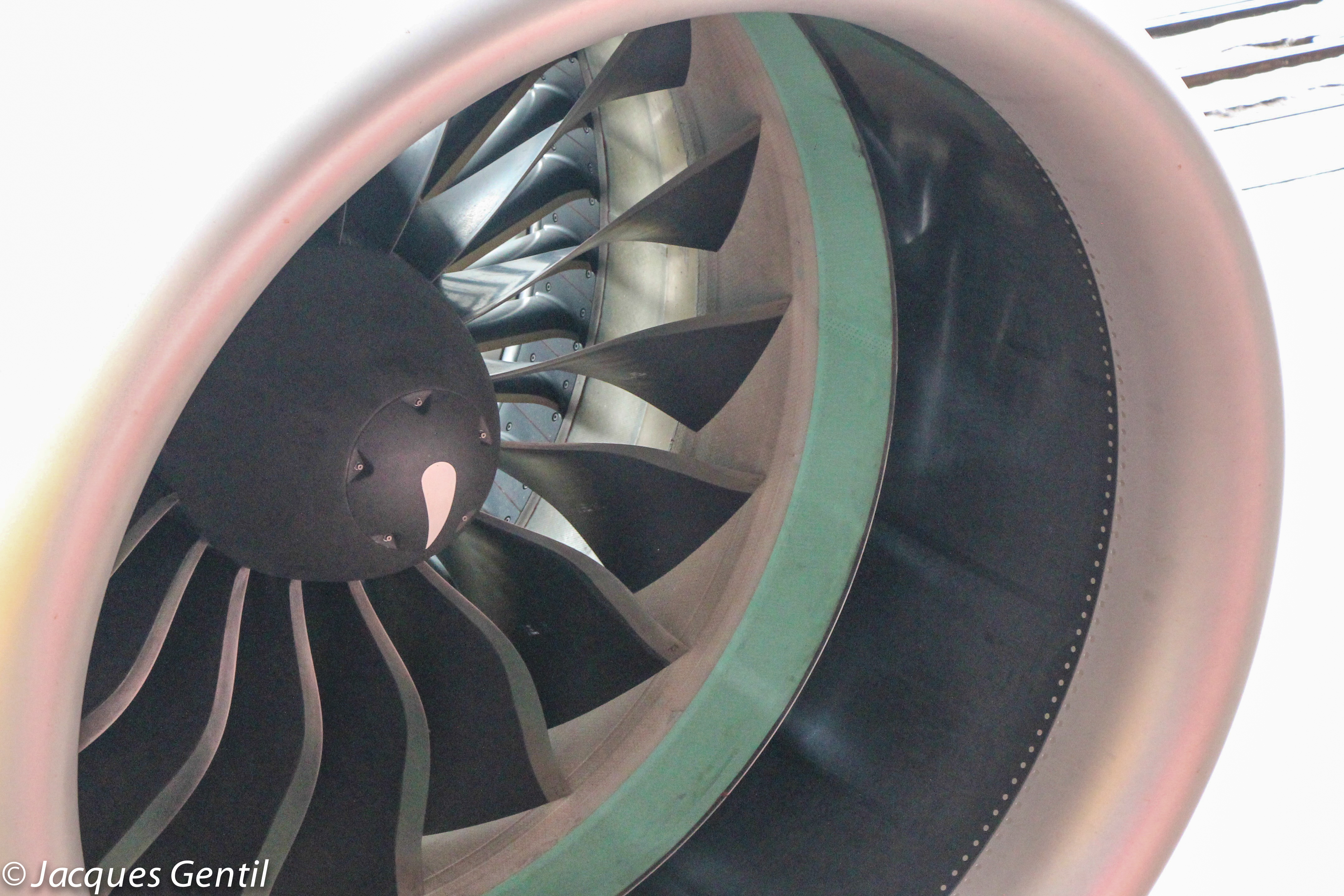 Fan exhaust and turbine exhaust with last stage of low pressure turbine visible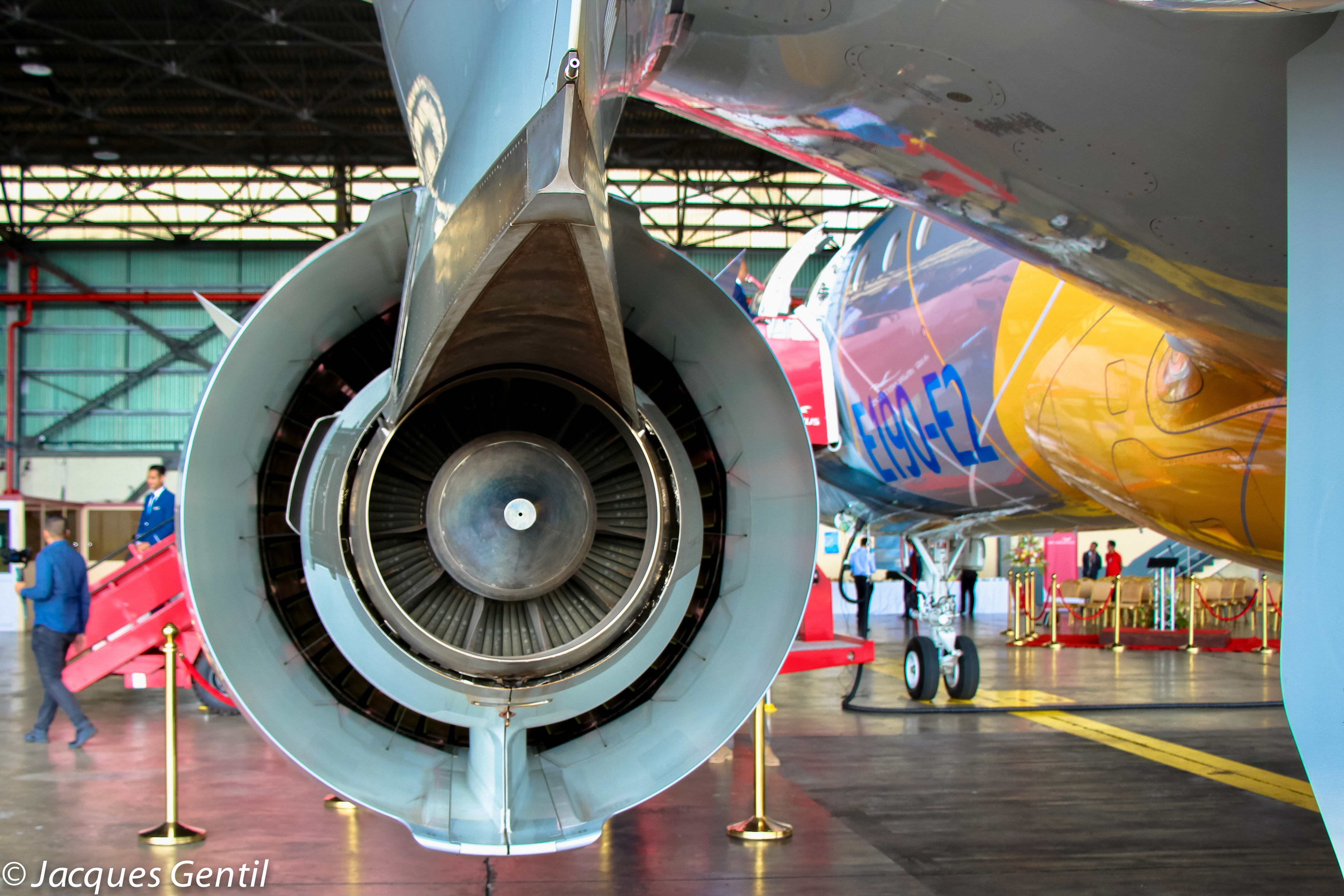 Cutaway PW1900G engine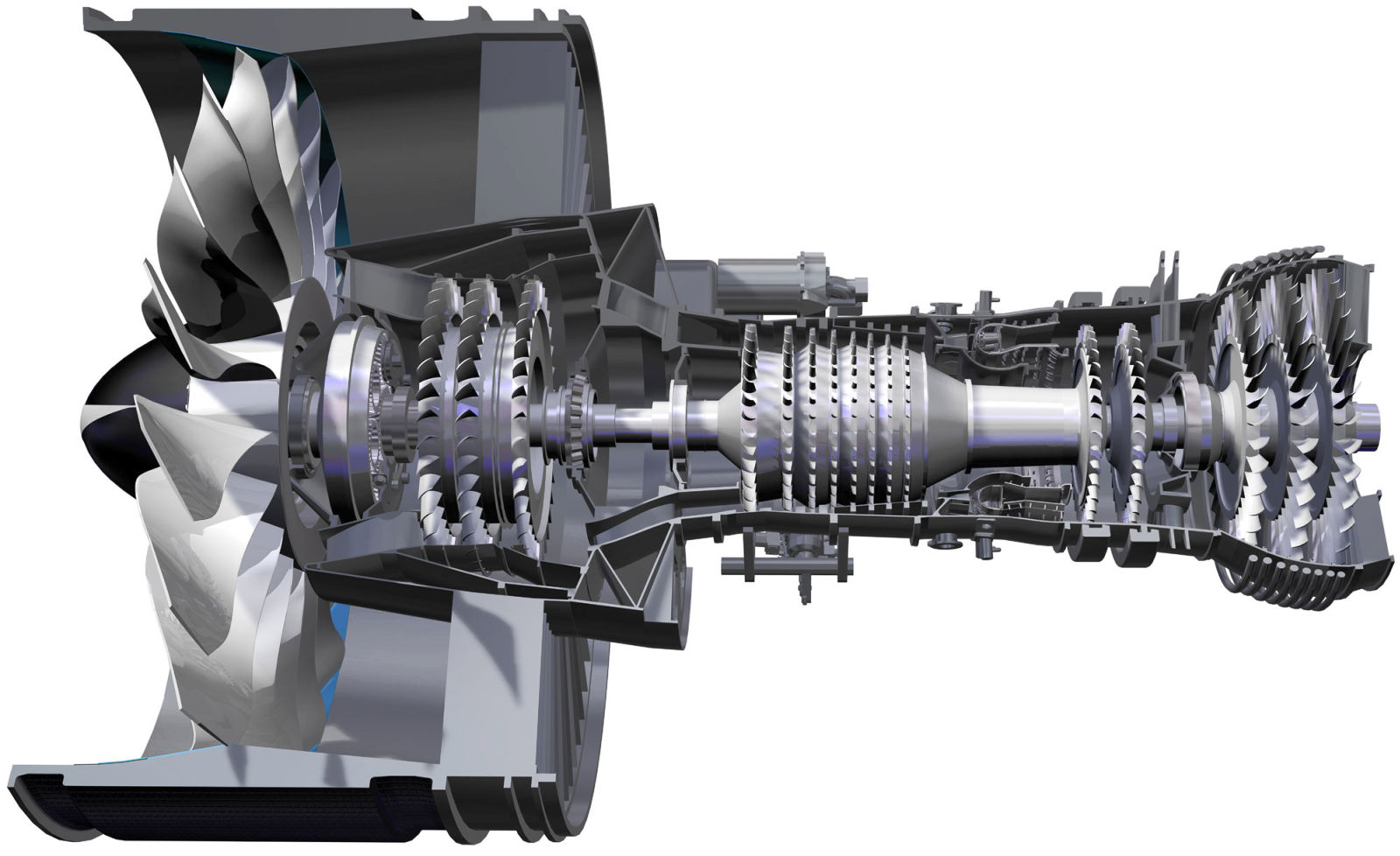 1 fan - gear - 3 lpc - 8 hpc - 2hpt - 3 lpt
Nose landing gear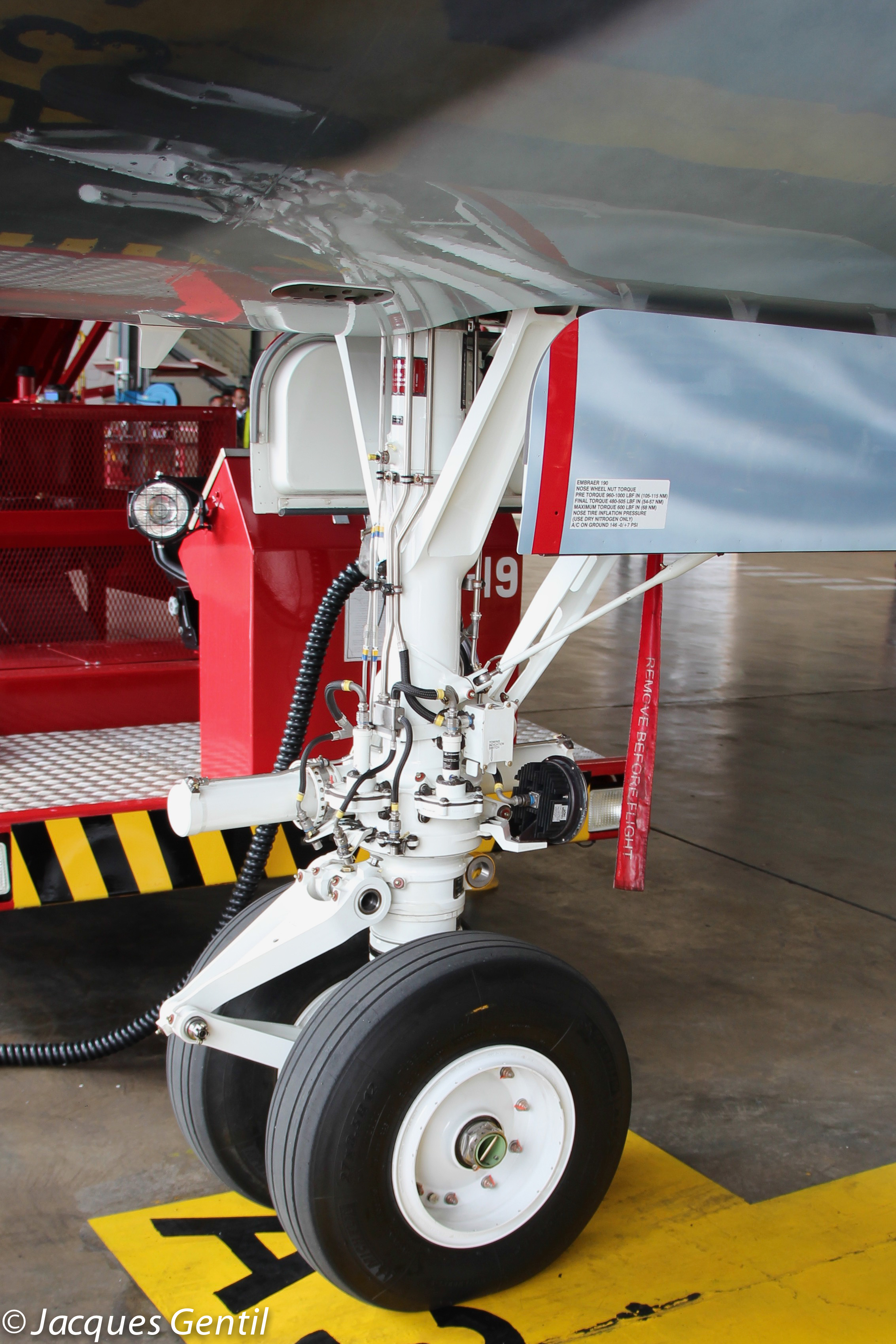 Aircraft fitted with Michelin tyres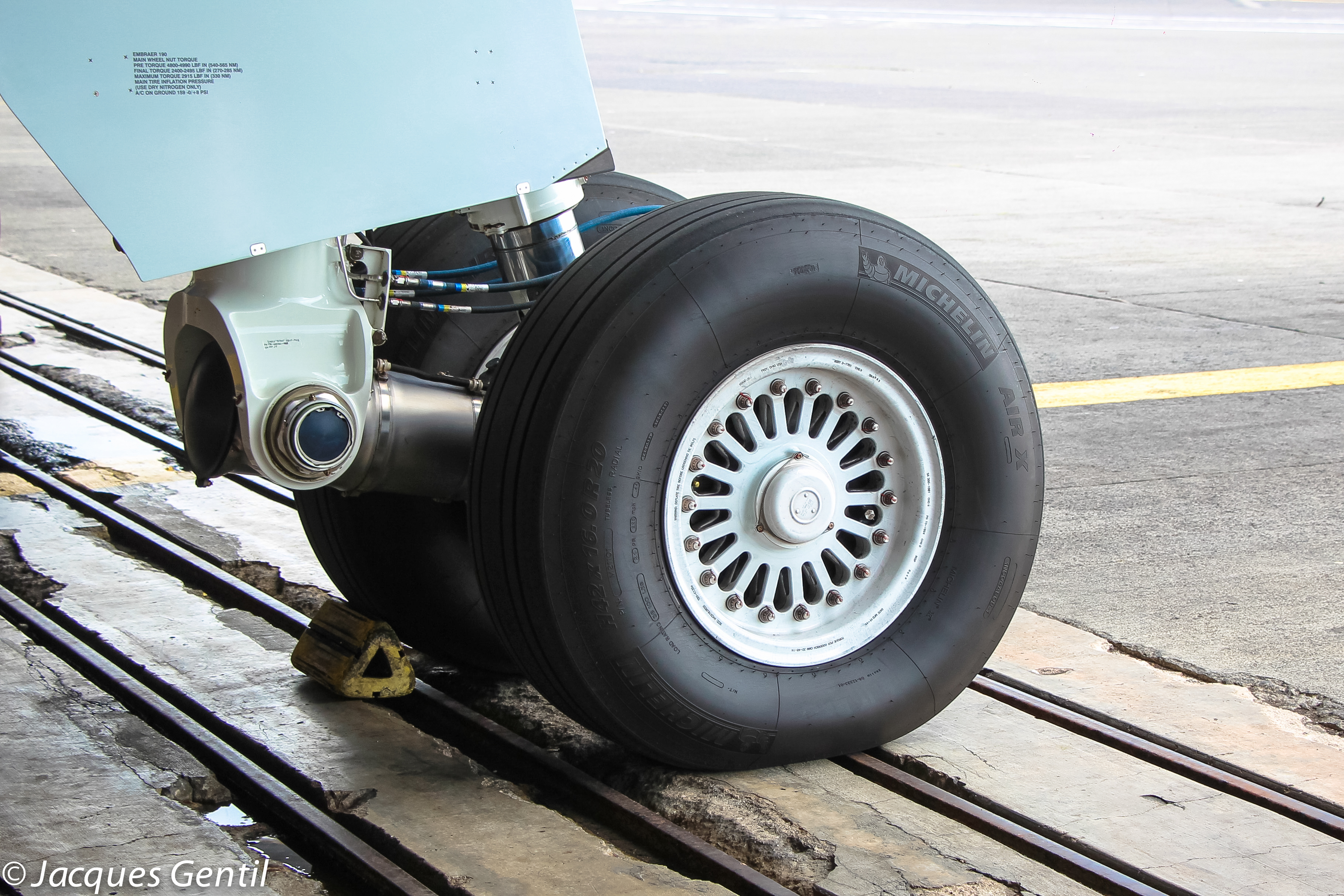 The wheels, brakes, auxiliary power unit (APU) and electrical systems is provided by UTC Aerospace Systems.
Left hand landing gear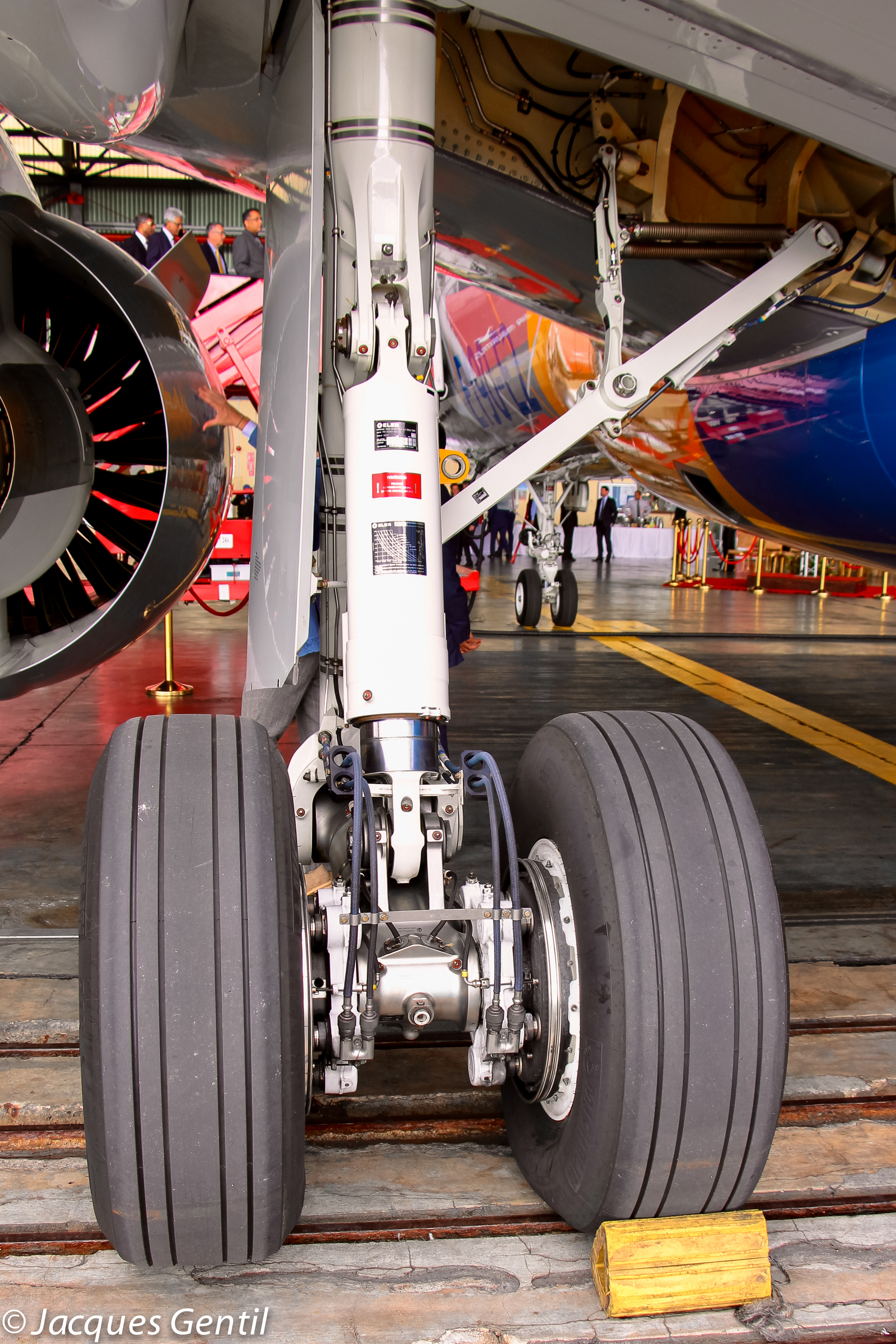 Crane Aerospace & Electronics provides electronic control module for the landing gear, brake control systems and proximity sensors.
Moog (fly-by-wire systems) and Rockwell Collins (horizontal stabiliser control systems)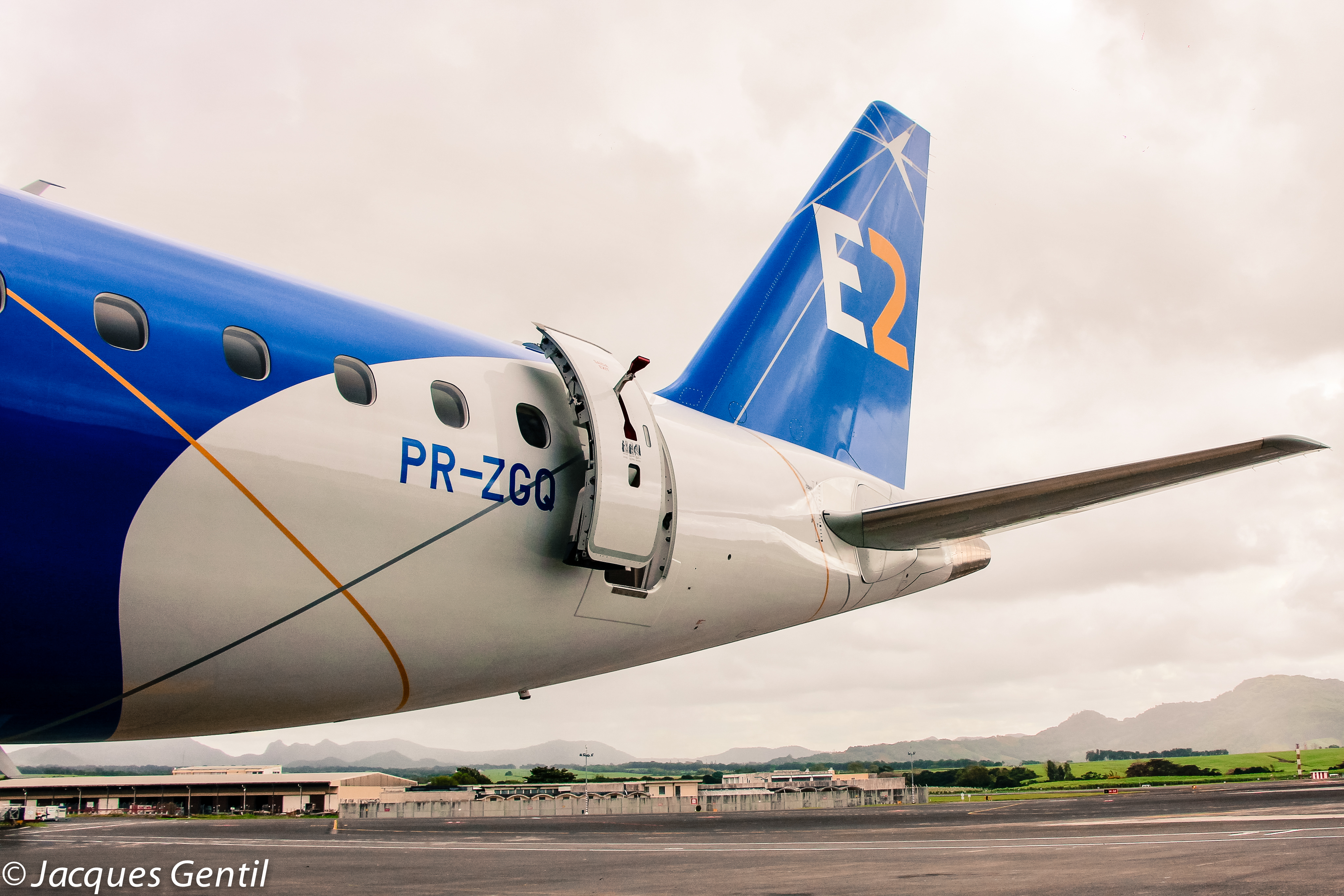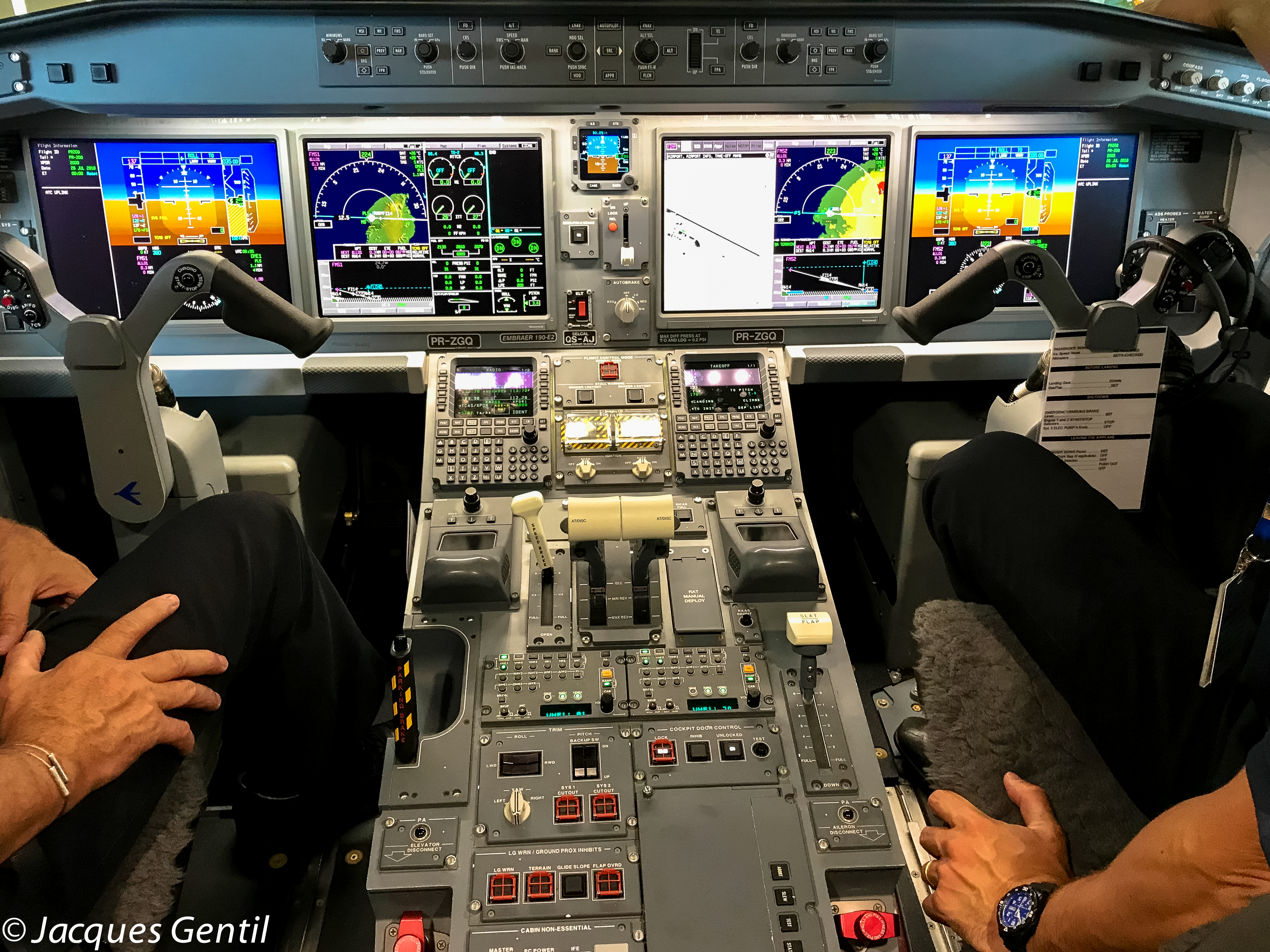 The E2 aircraft is equipped with Primus EpicTM 2 advanced integrated avionics system developed by Honeywell.
Cockpit Overhead panel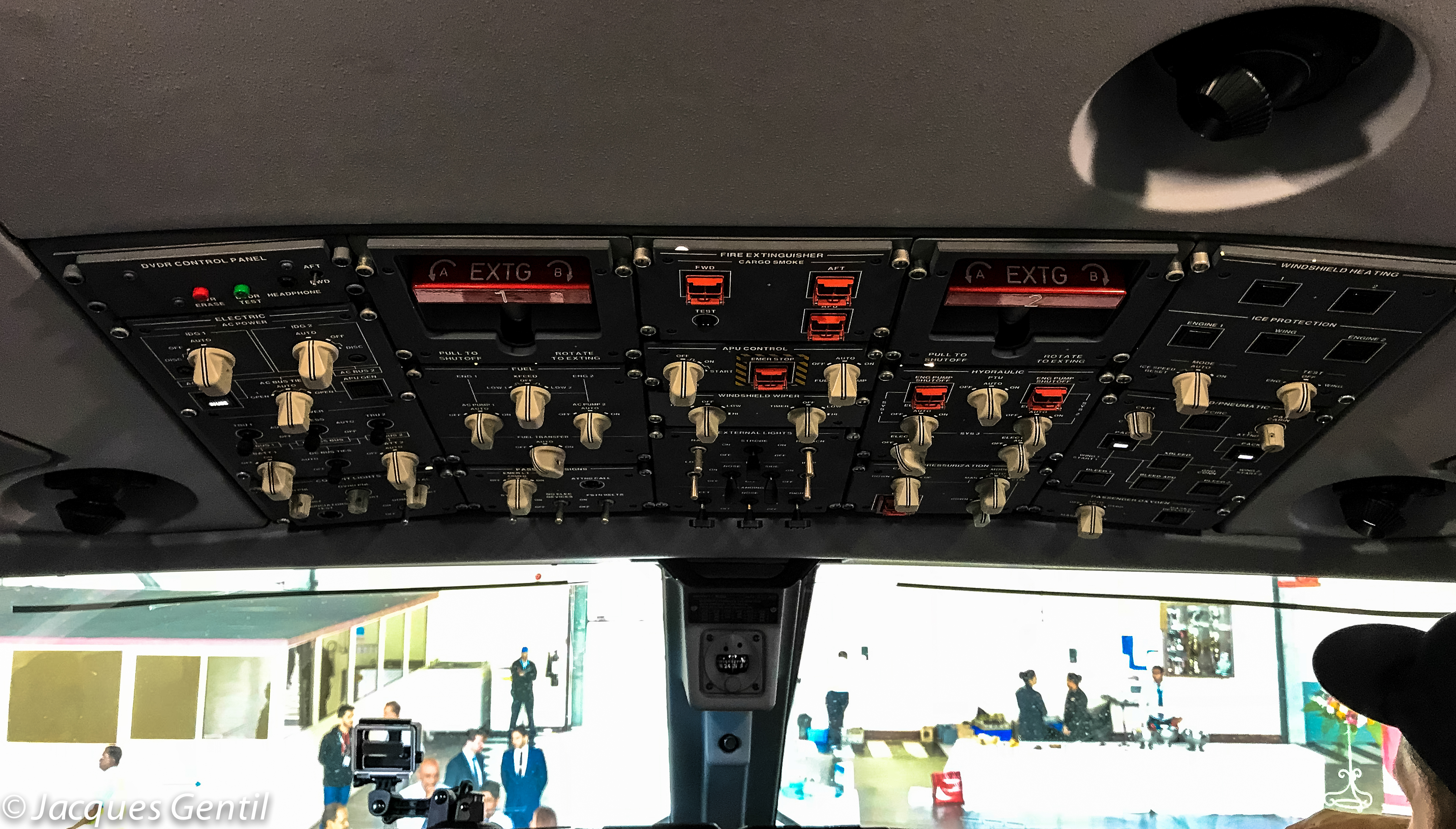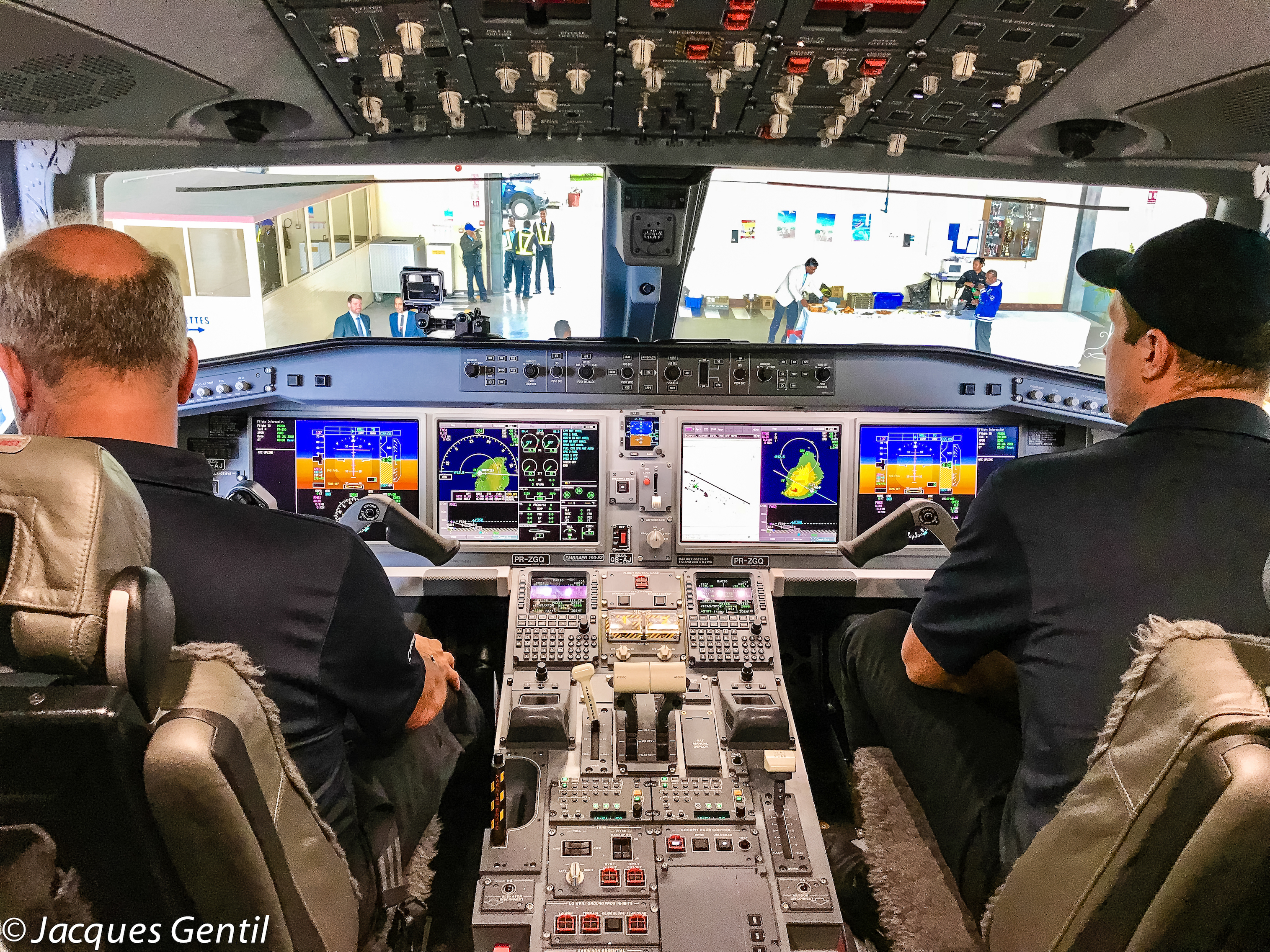 The avionics include large landscape displays with next generation flight management system (NGFMS). It has advanced graphics capabilities, and 4th generation full fly-by-wire flight controls.
Four 13" x 10" displays and touch screen controls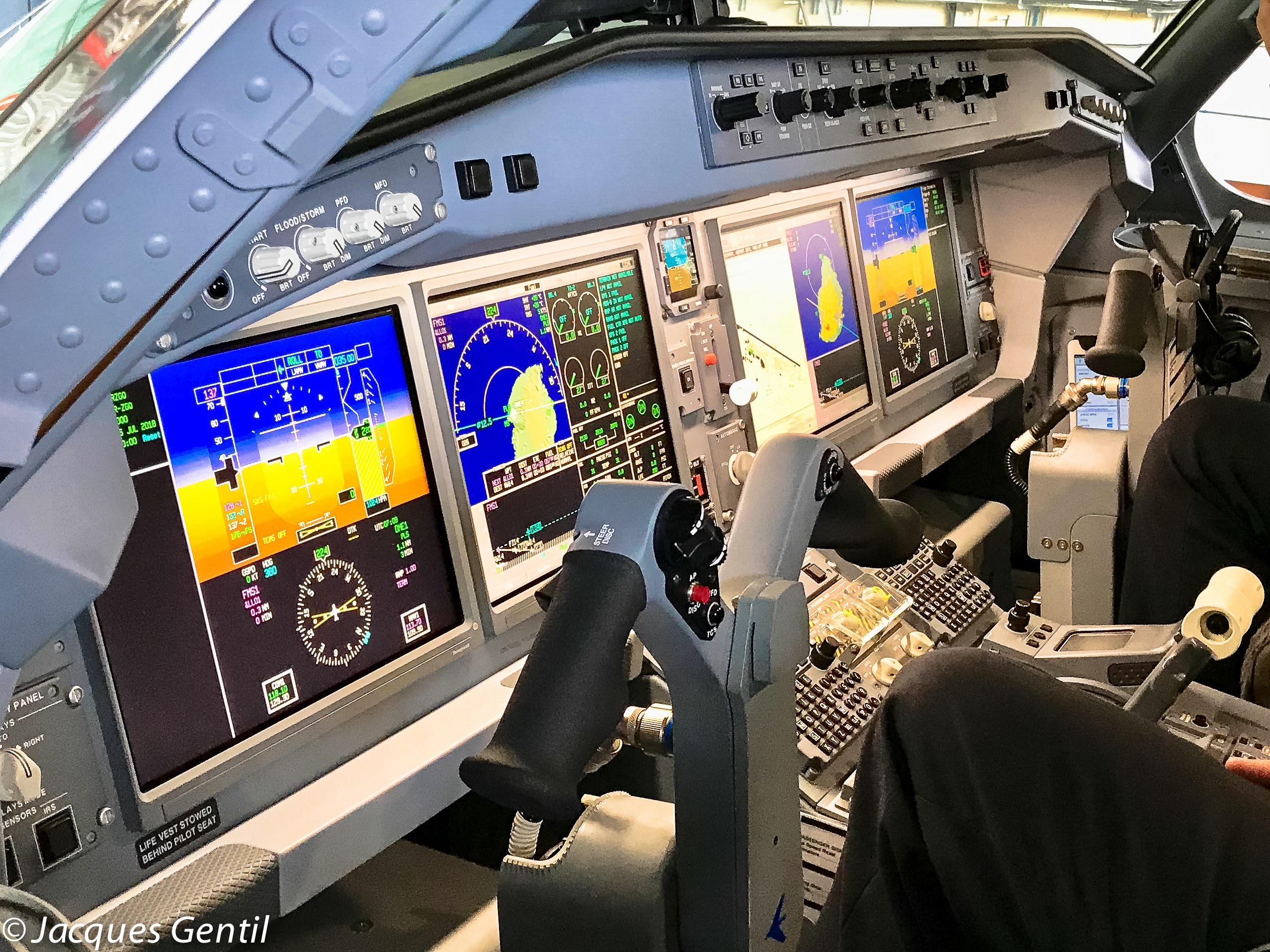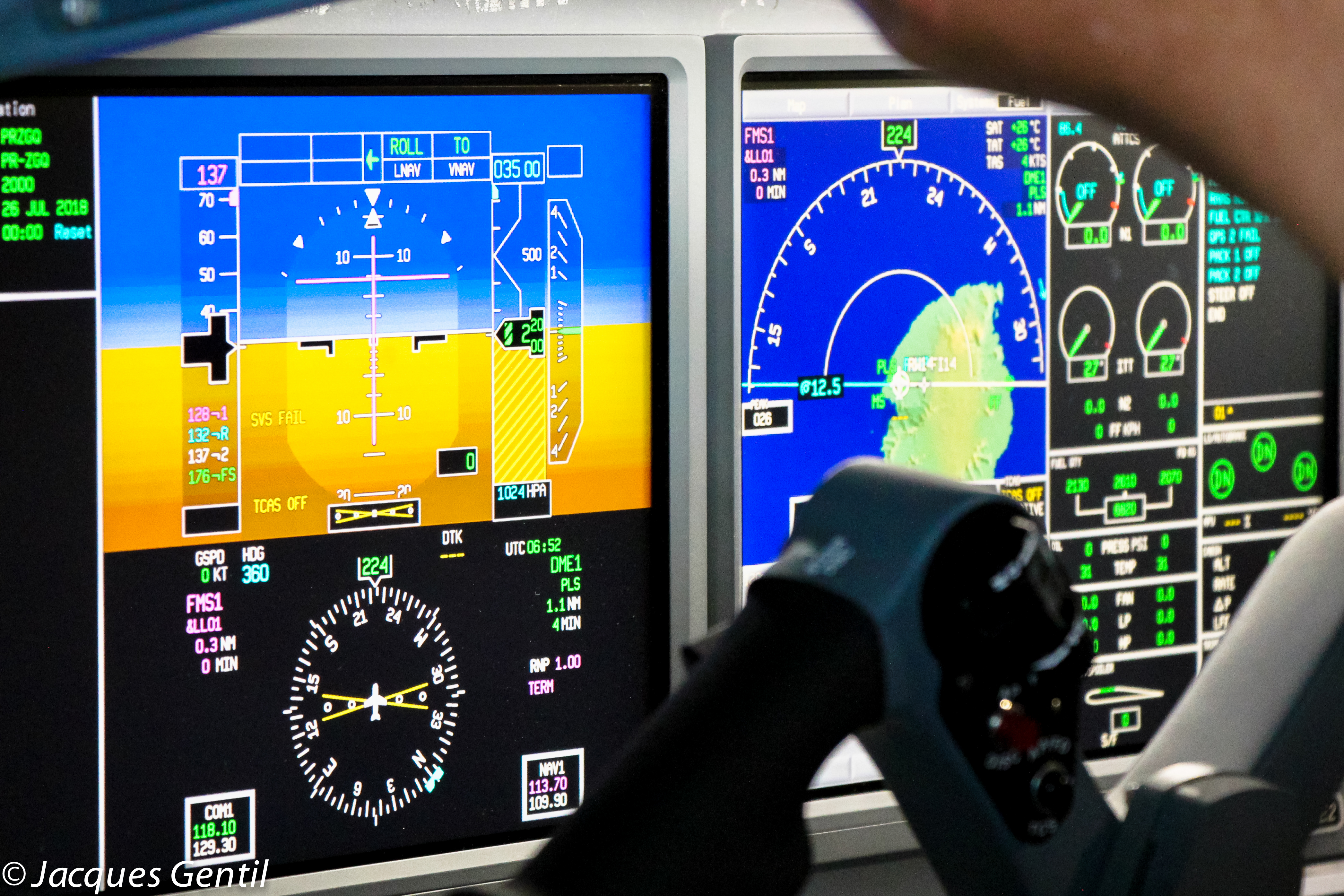 The avionics suite provides pilot situational awareness and flexibility for innovation on the flight deck.
Nice and quiet cabin with large overhead bins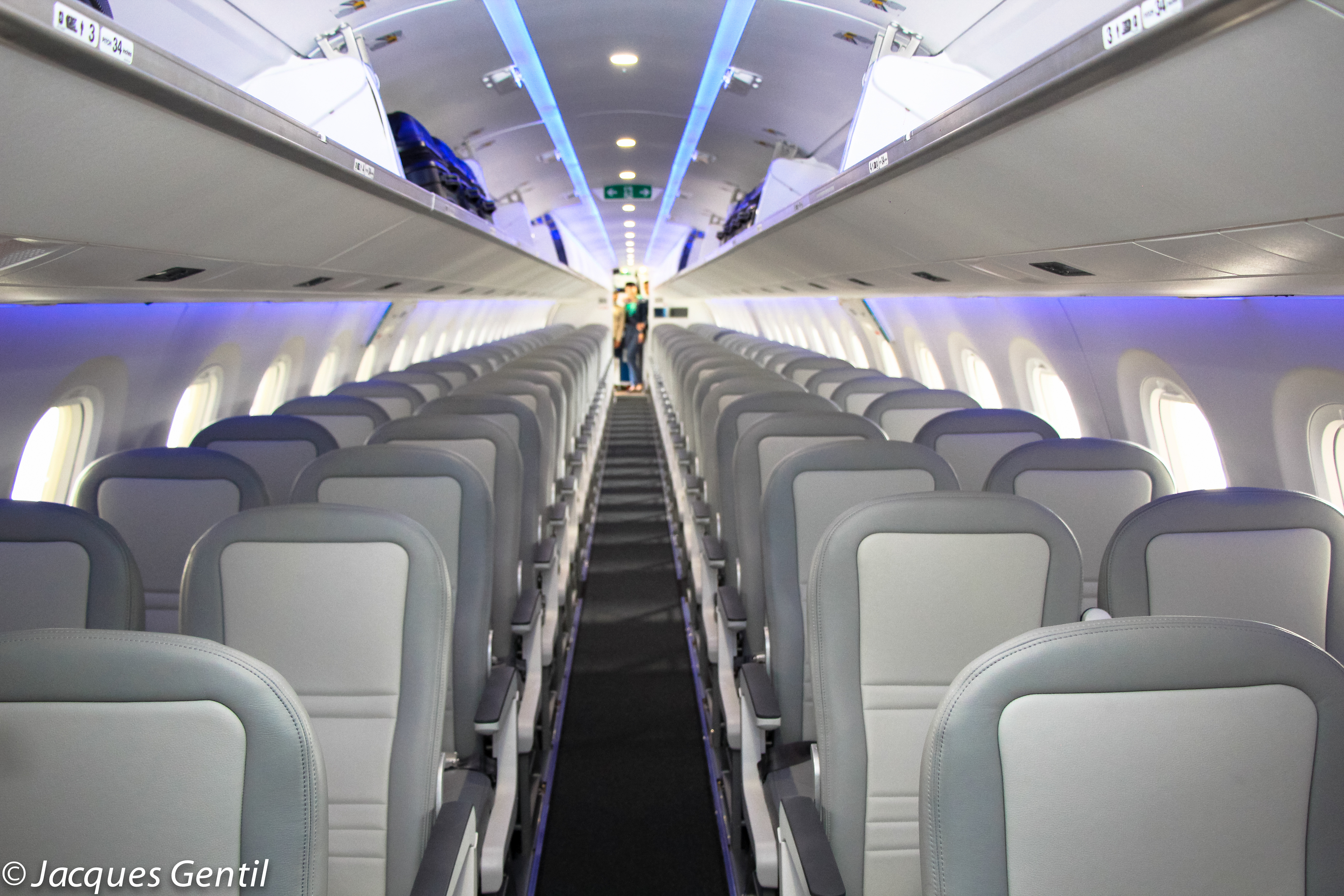 Time for a selfie before take off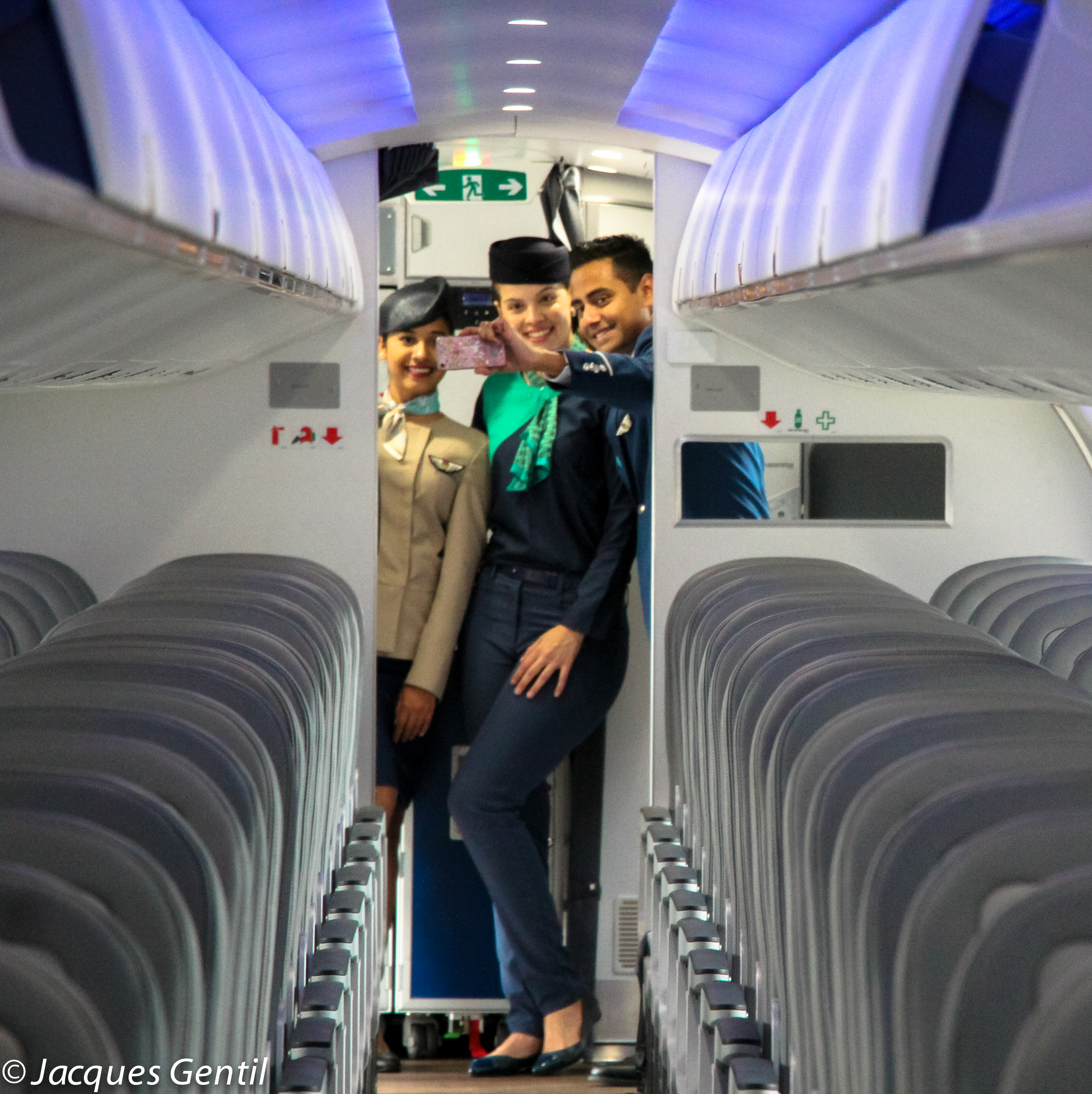 Weather outlook at 08:27 - cloudy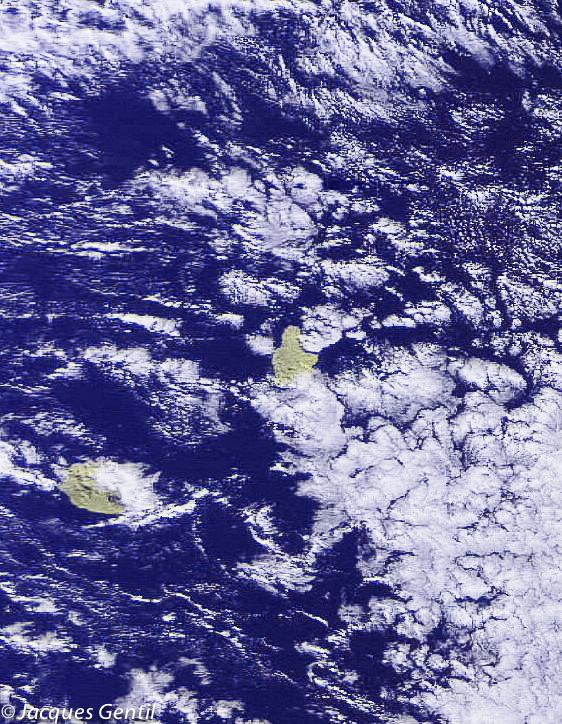 Satellite picture Meteor-M N2, 26 Jul 2018 08:27
Take off from Runway 14 and île aux Aigrettes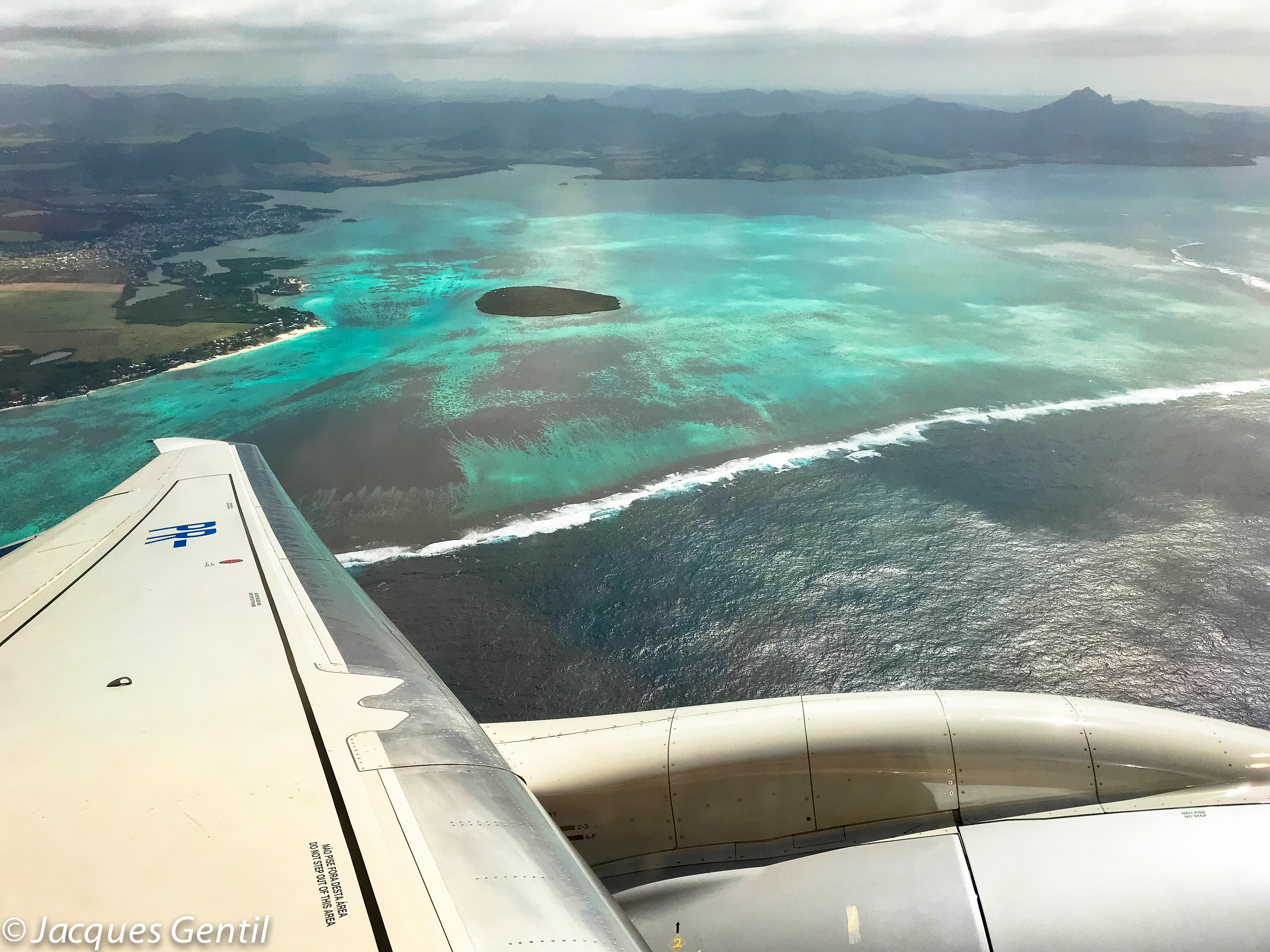 East coast of Mauritius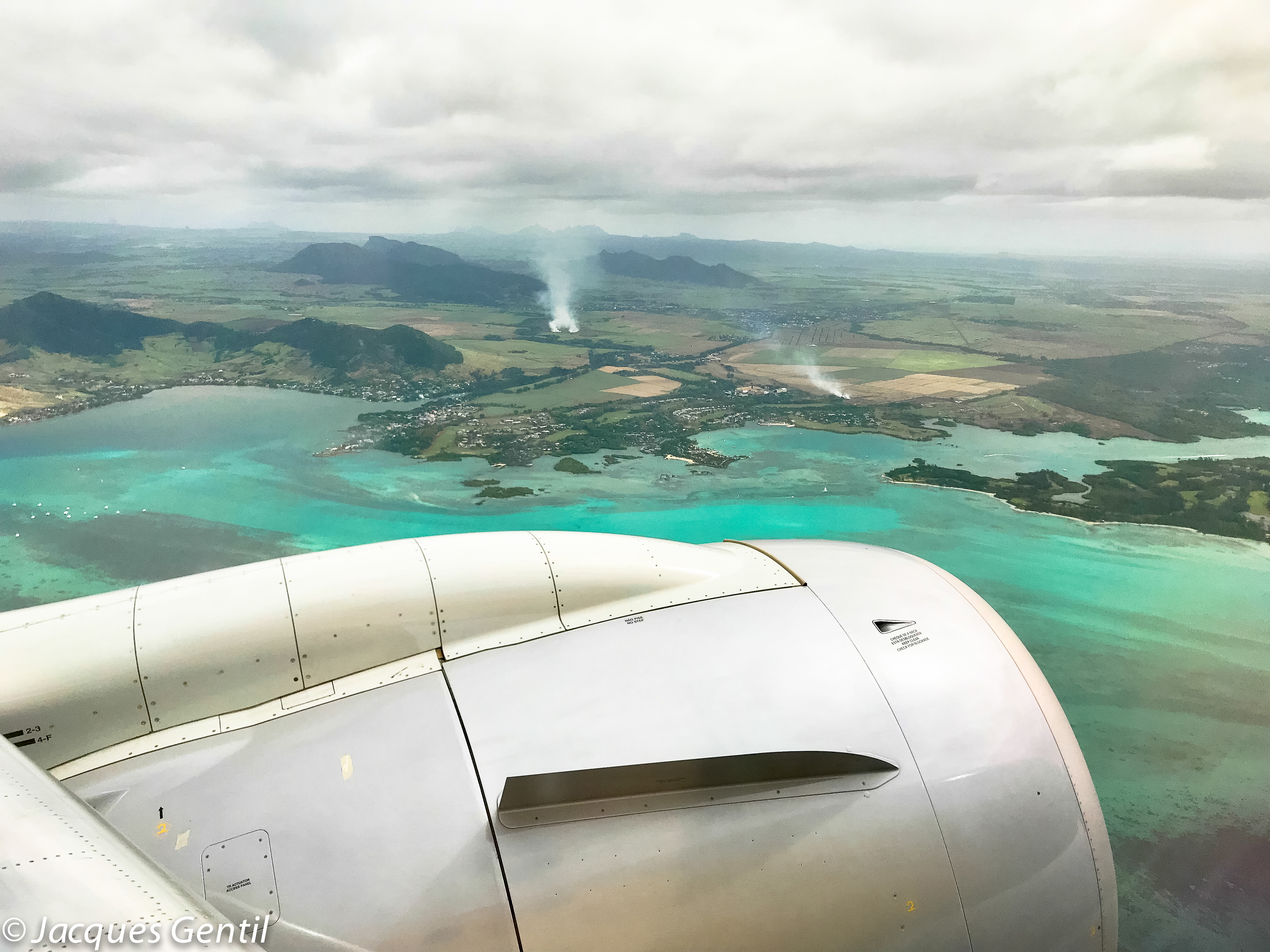 Wind turbines in Bras d'Eau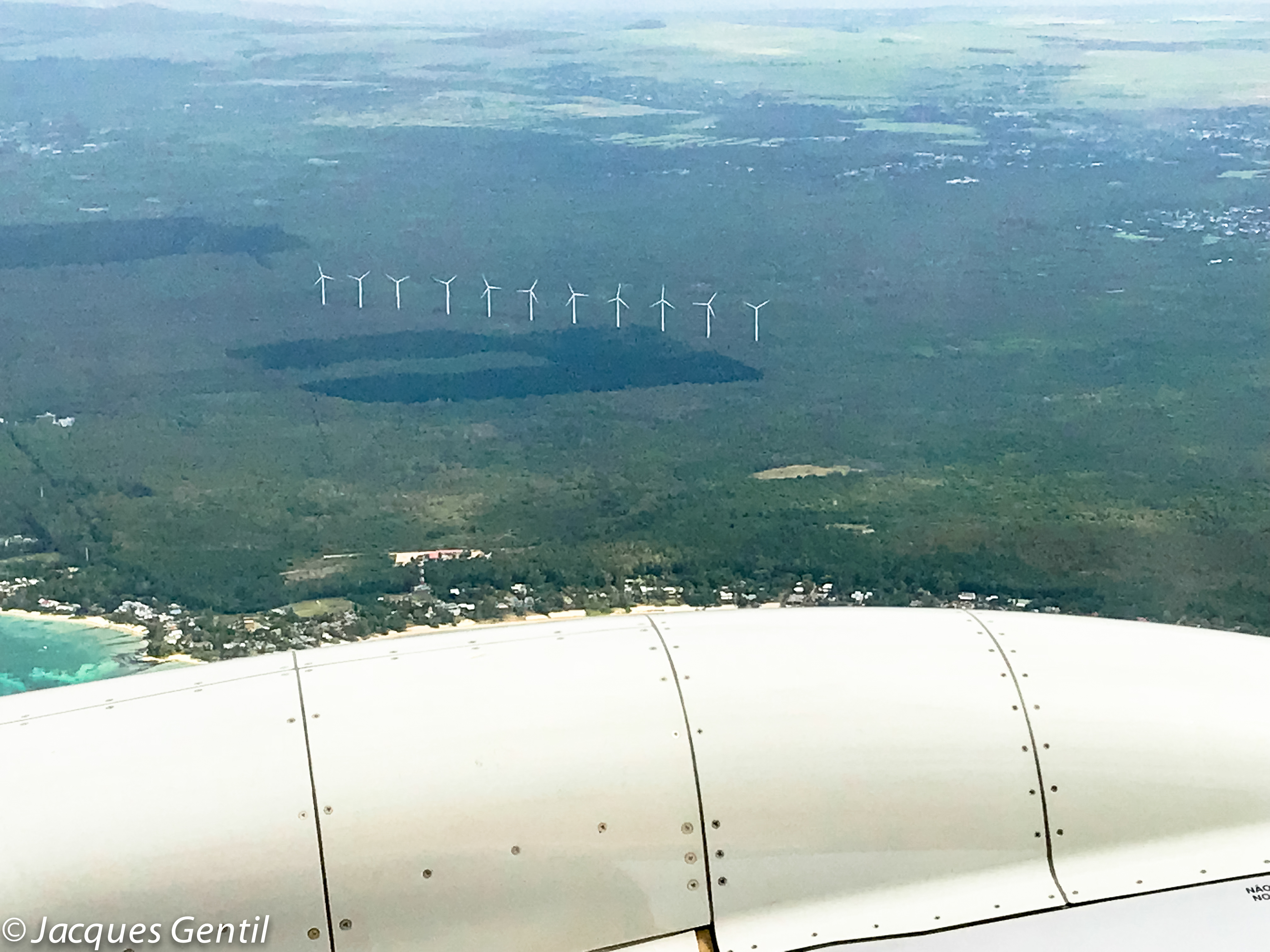 îlot Gabriel, île Plate and Pigeon Rock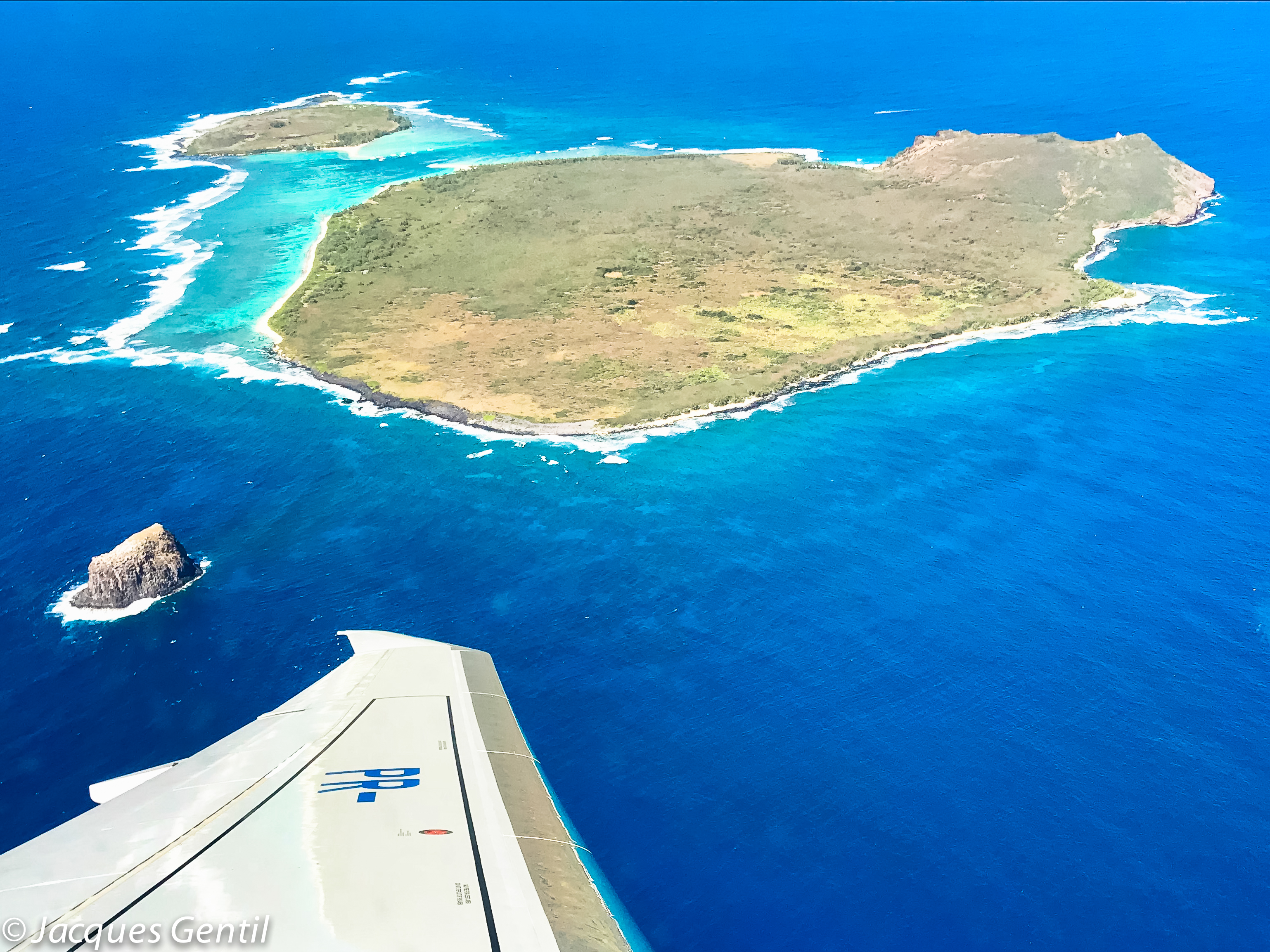 Coin de Mire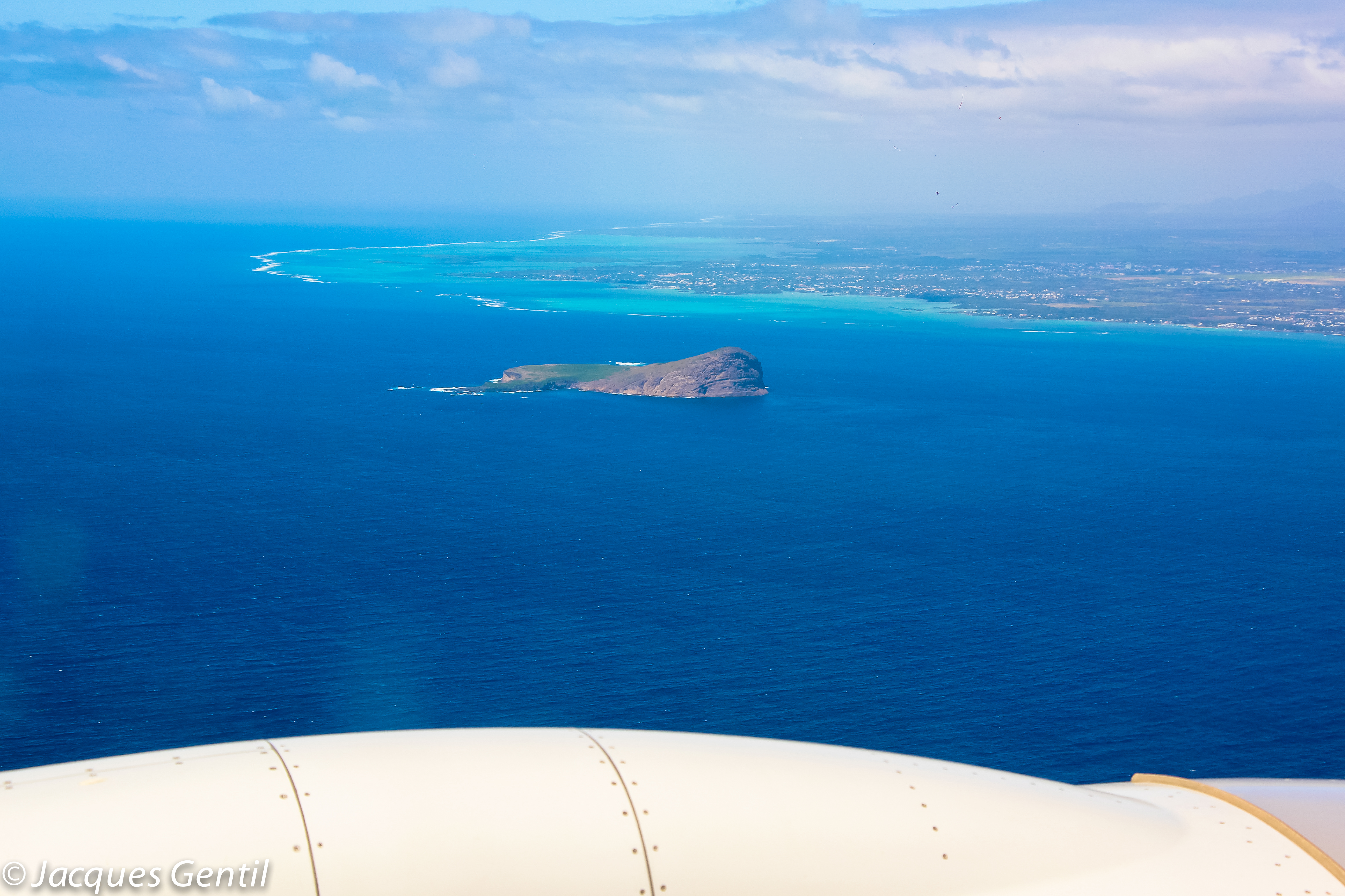 La Ferme reservoir and photovoltaic power station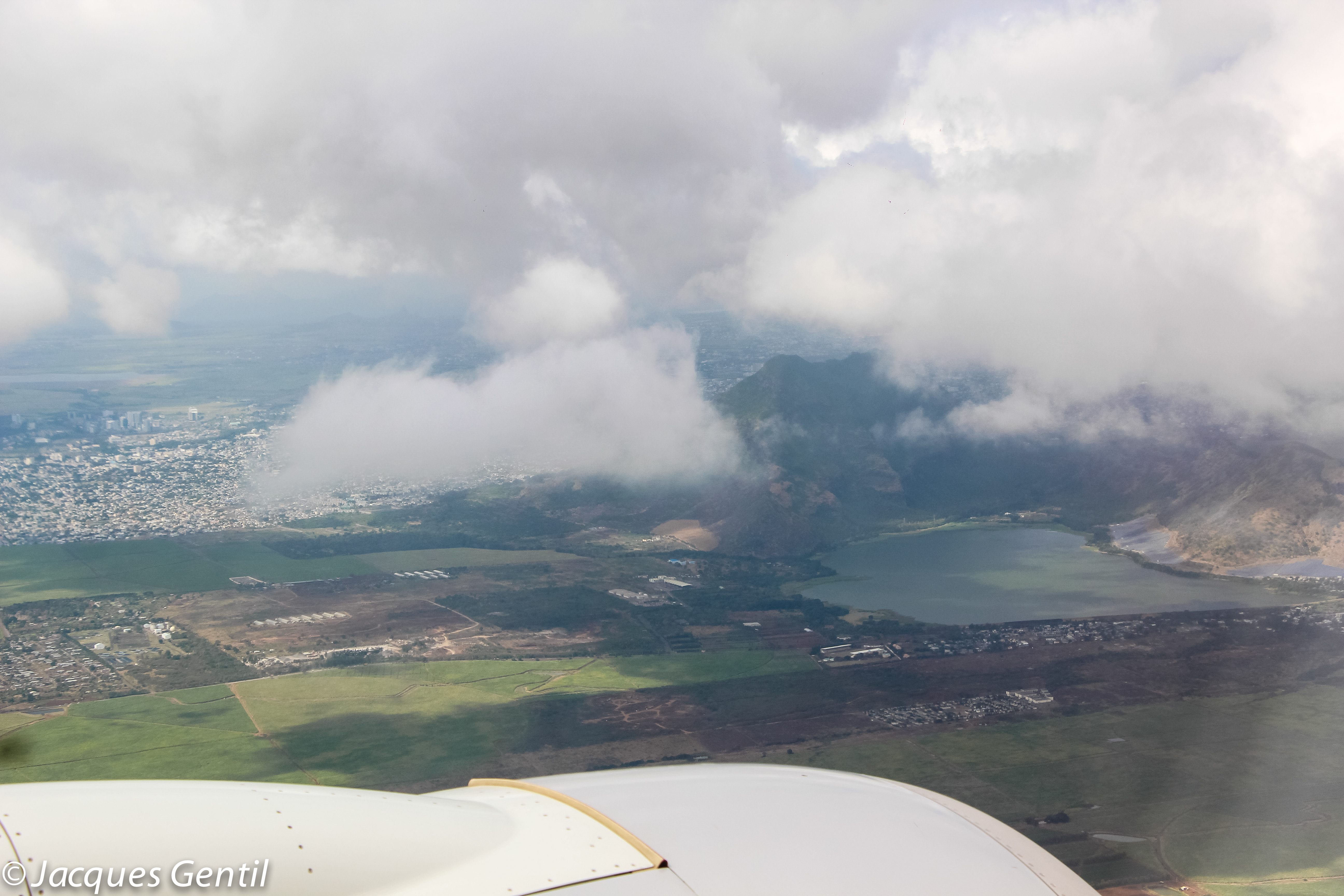 Cascavelle shopping centre, Westcoast International School and Middlesex University Mauritius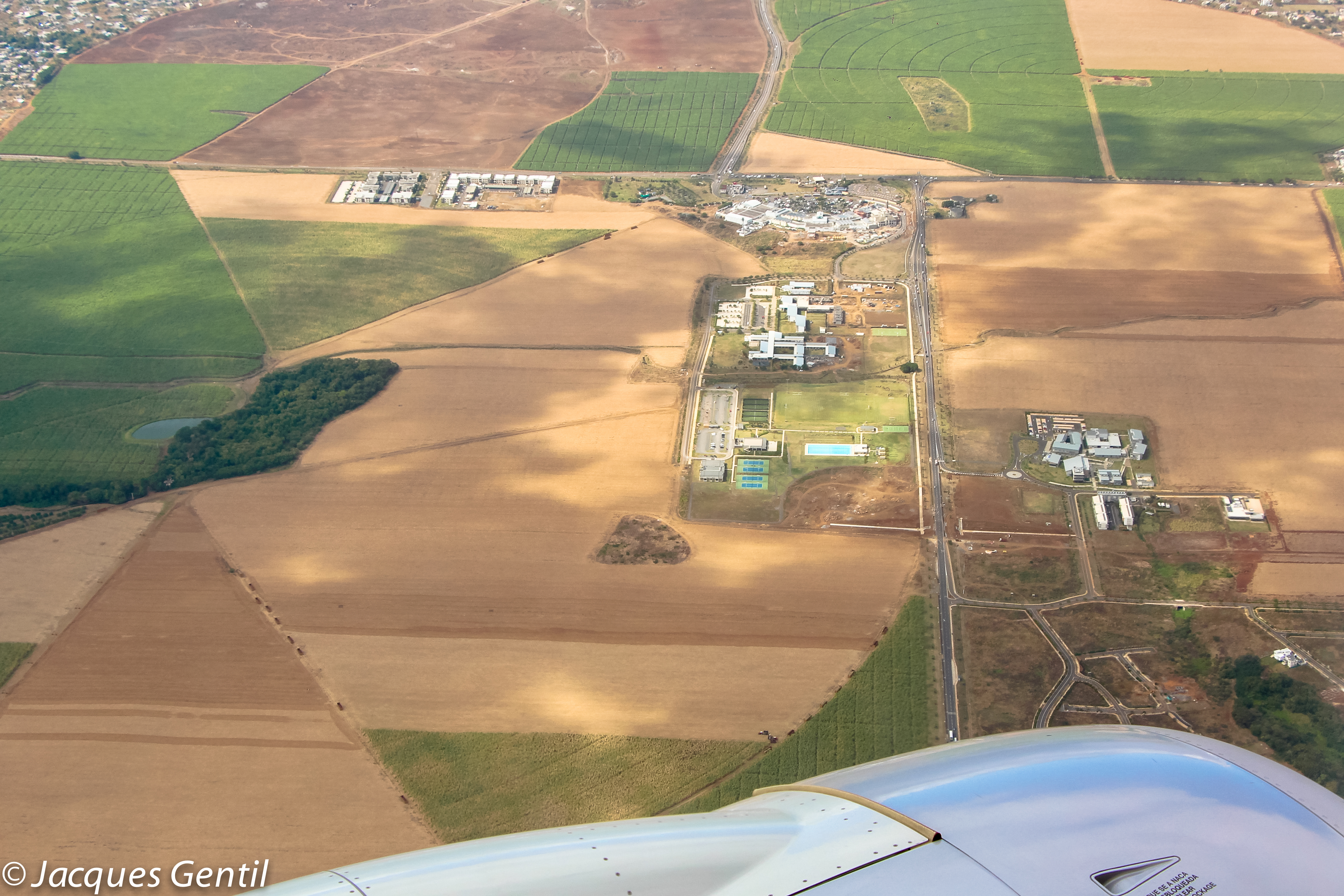 La Ferme reservoir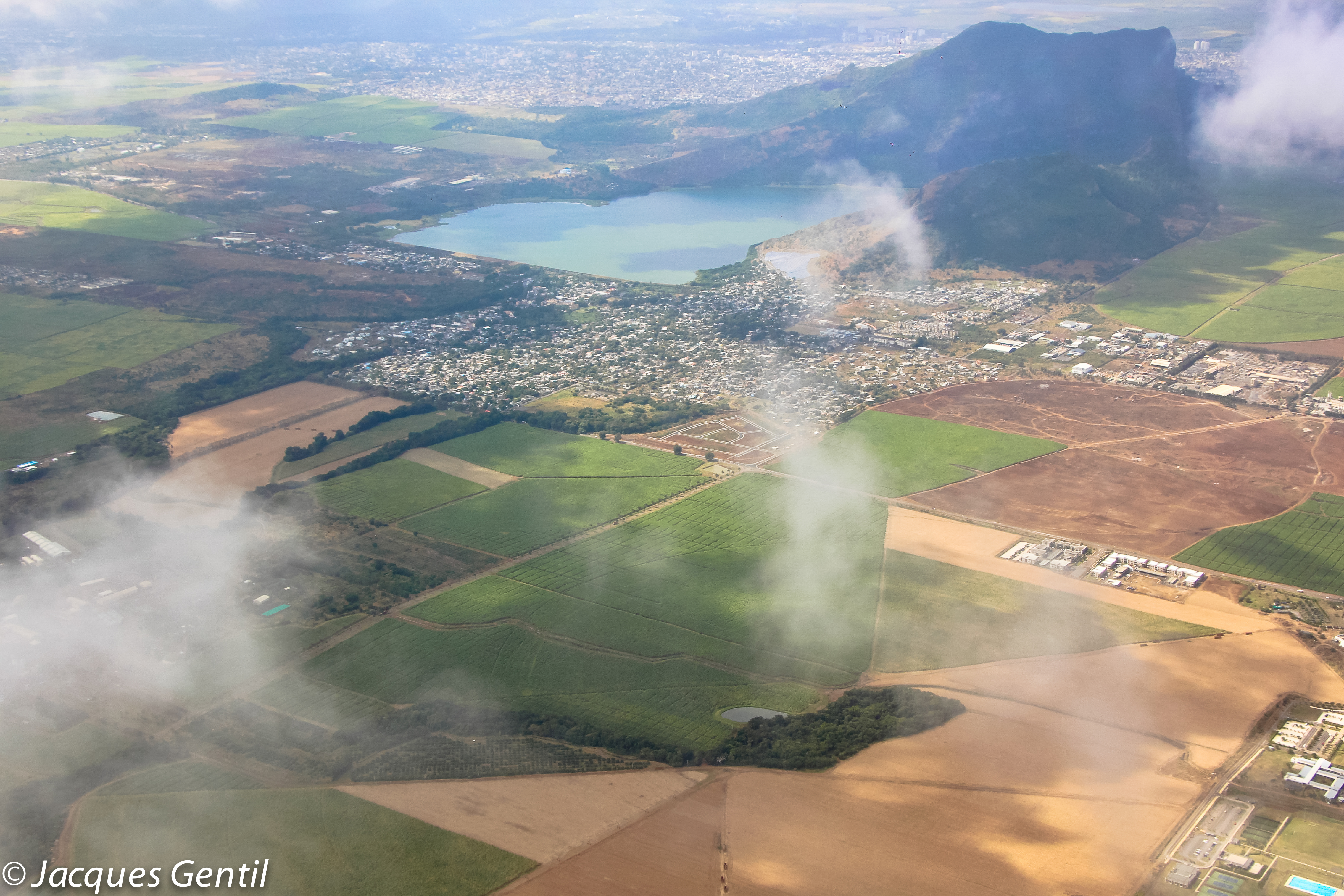 Mare aux Vacoas reservoir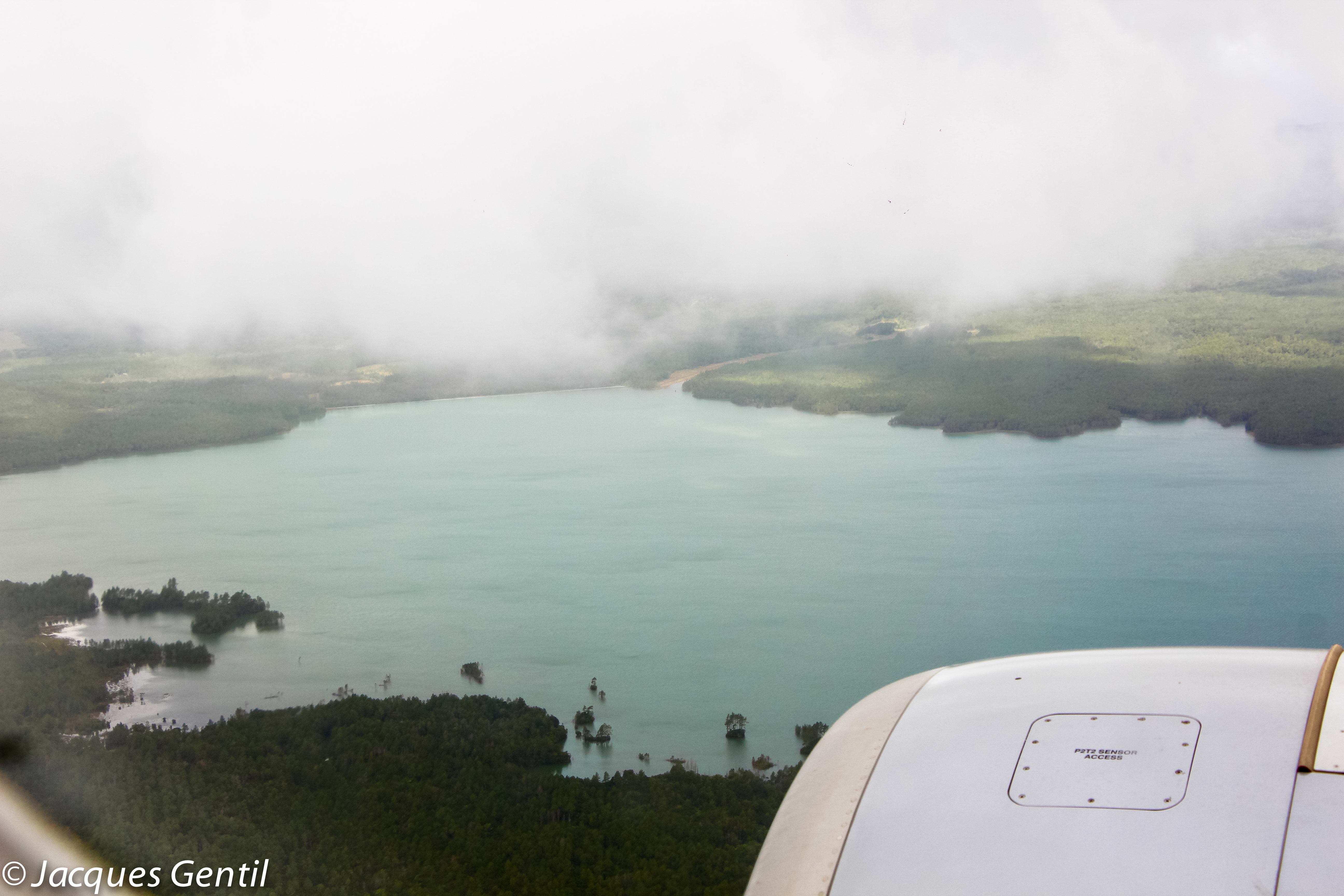 Bagatelle Dam & Midlands Dam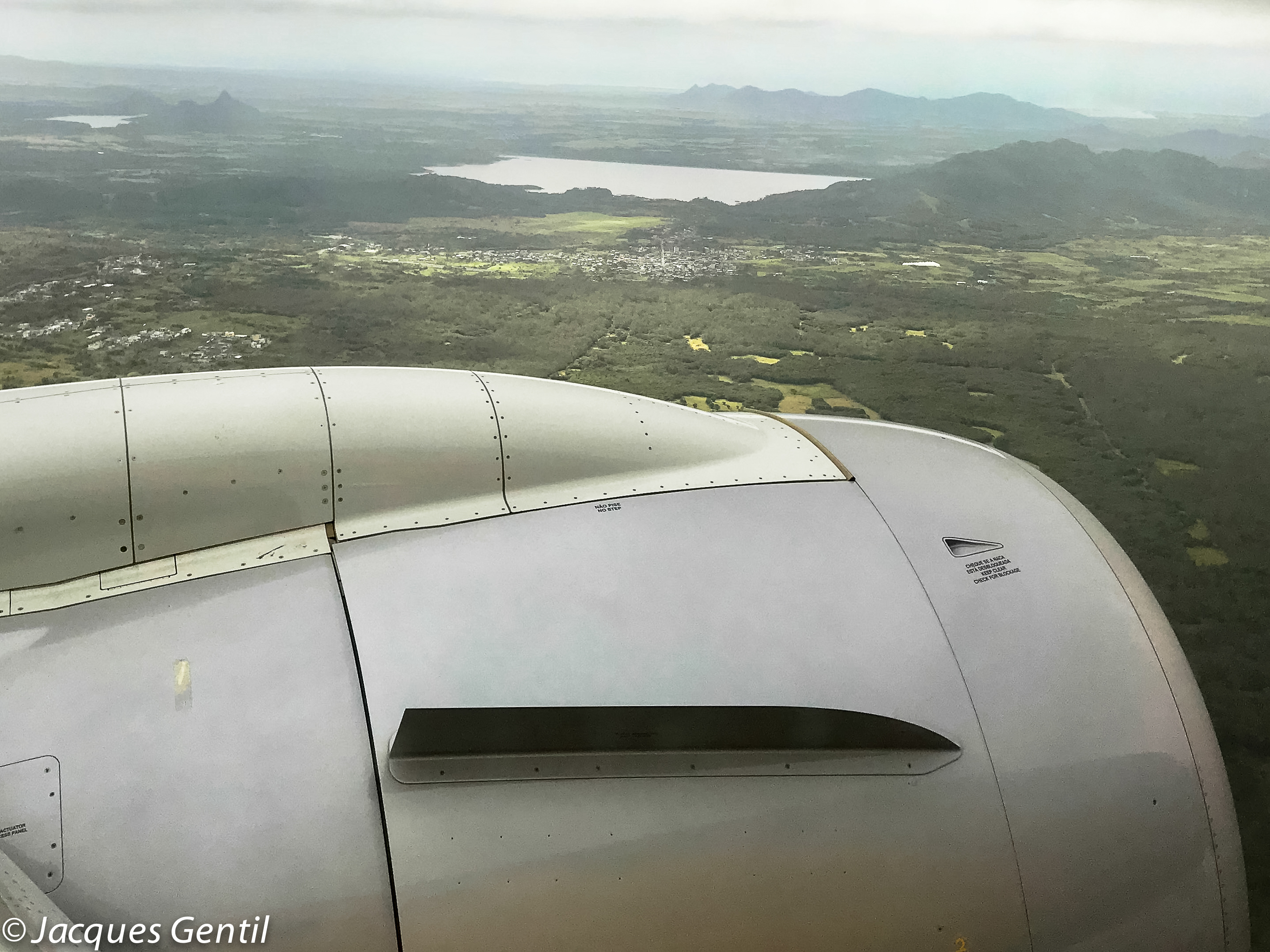 Midlands Dam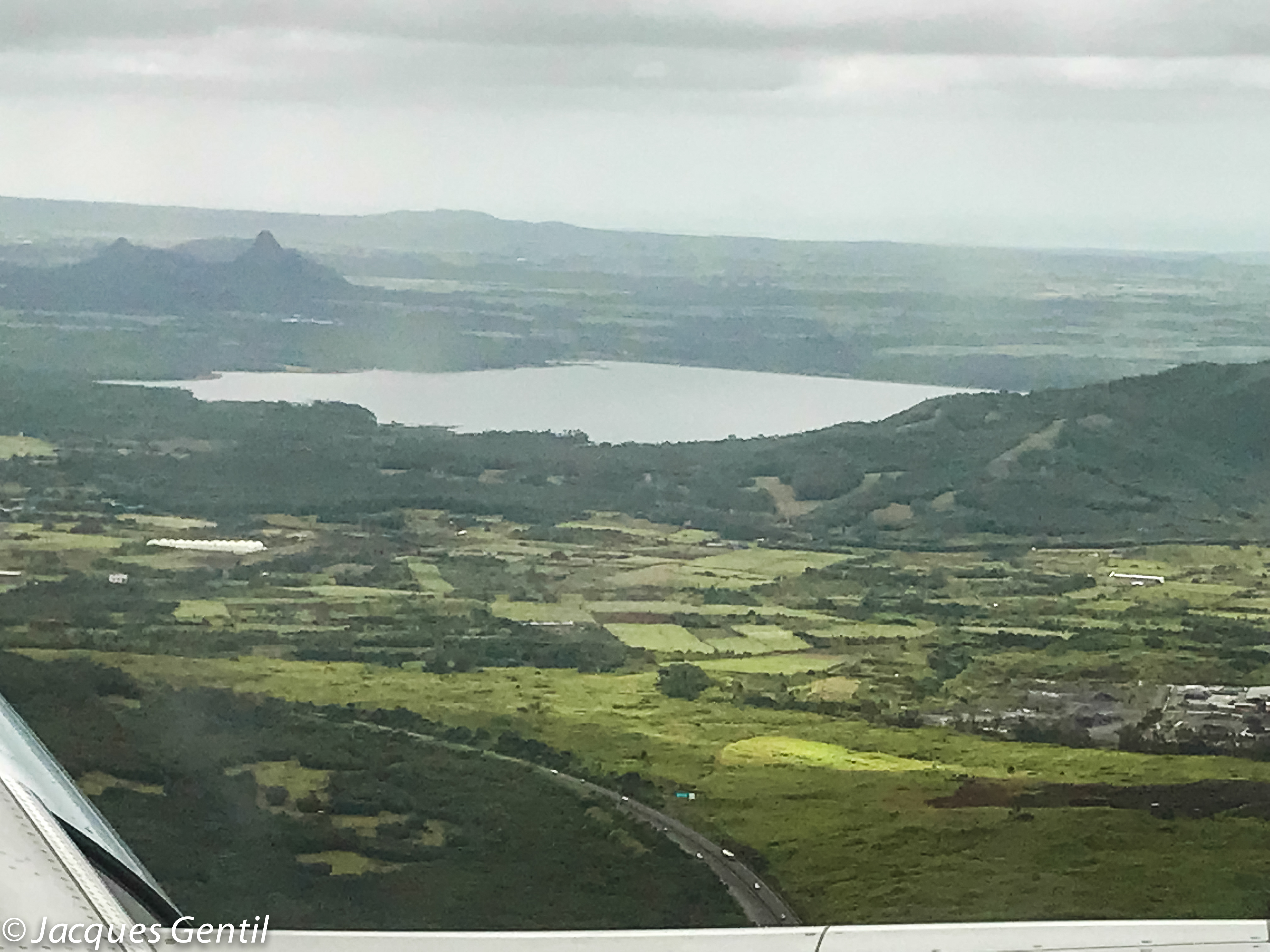 Eau Bleu reservoir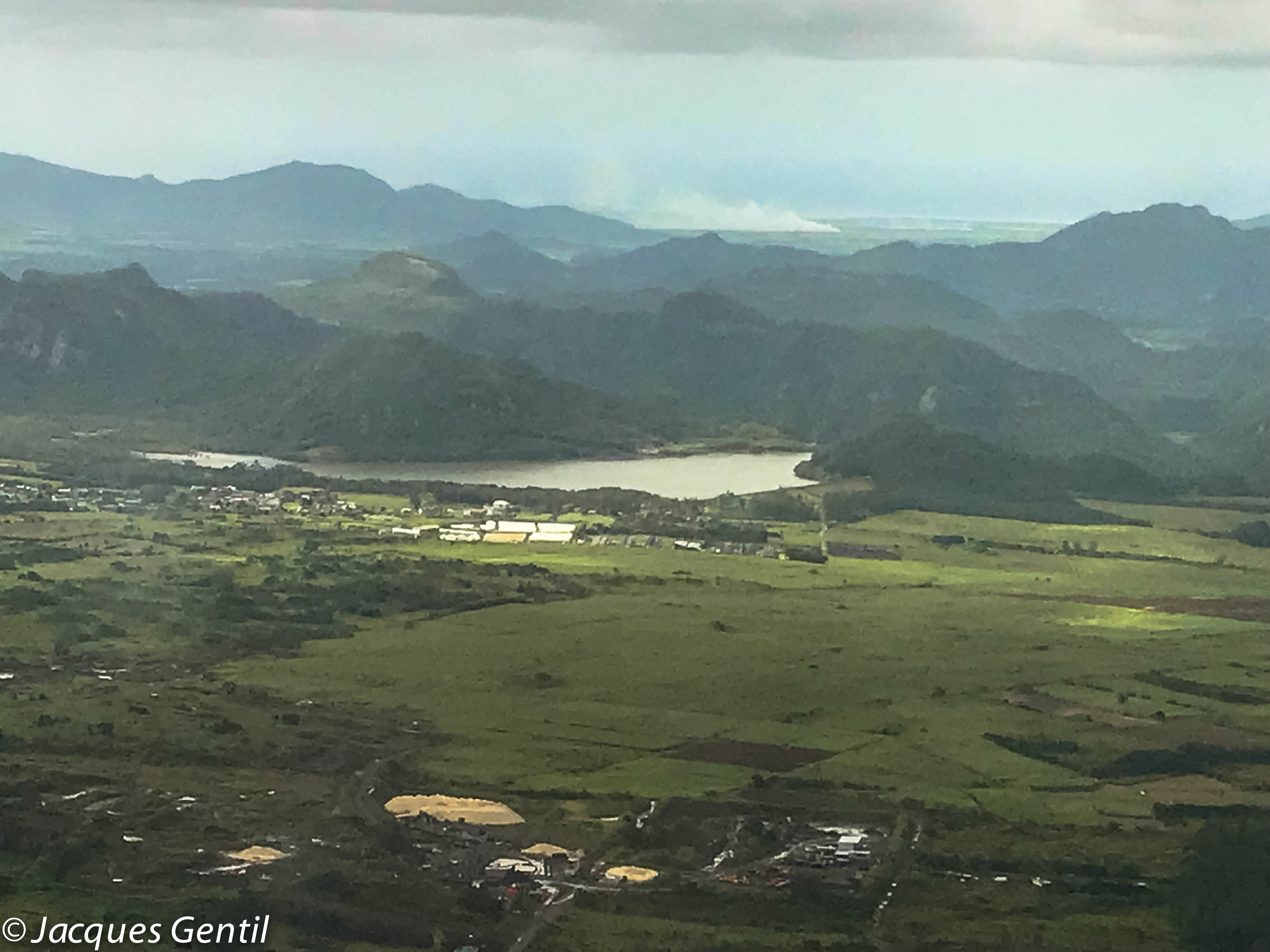 Touch down, spoilers up and thrust reverser extended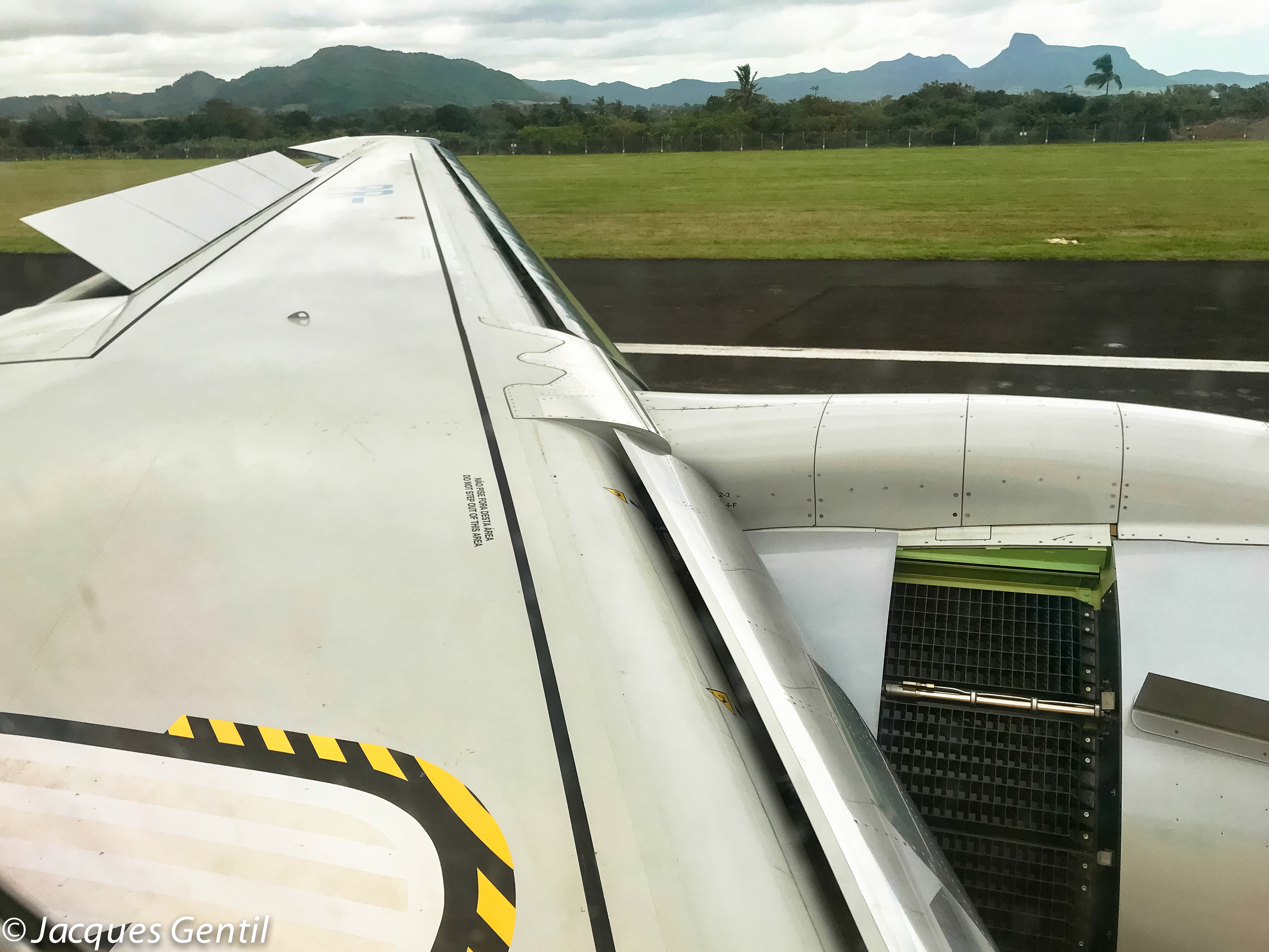 Demo flight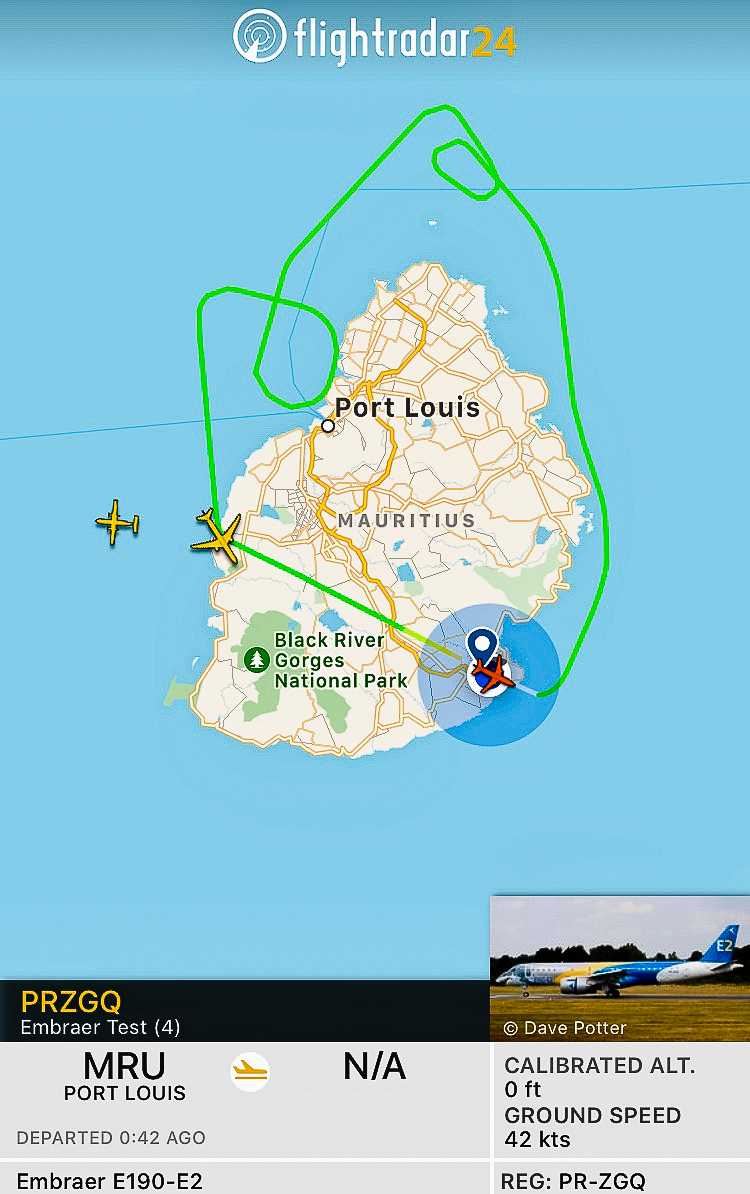 Embraer the right size for Africa