MK A350-941
Air Mauritius took delivery of its first A350 MSN 145 named Le Morne Brabant, a mountain which is on the World Heritage Site, south west of the island on 20 October 2017. The aircraft was flown direct to Mauritius from Toulouse. Before the first touch down at SSR Airport Plaisance, the aircraft flew at low altitude over the island, greeted Le Morne, before finally doing a fly pass and landing at the airport. I had the opportunity to visit the aircraft the following day and I am pleased to share some of the pictures, which I hope will answer some of the questions you may have.
Arrival MK7 A350 to Mauritius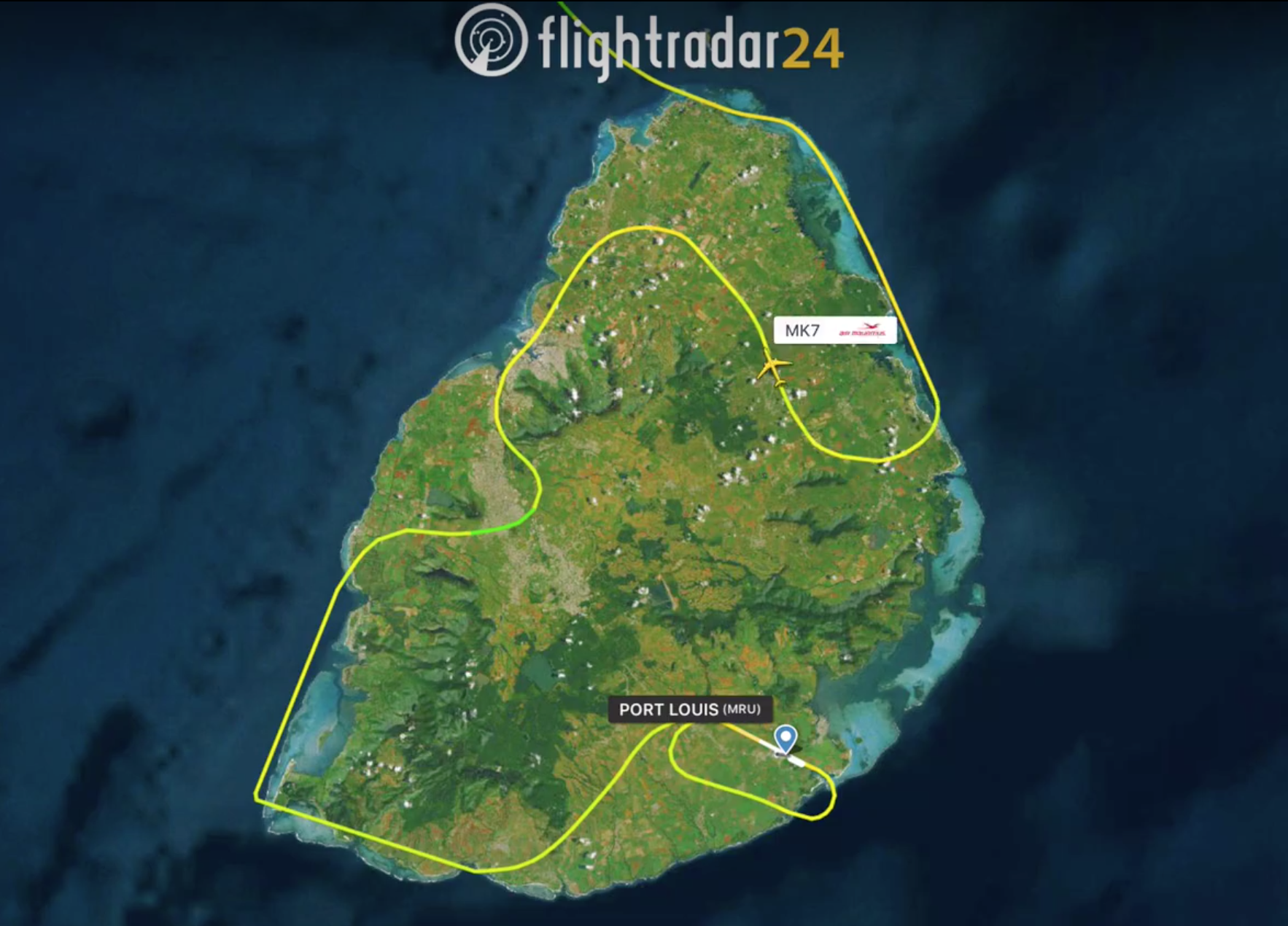 Le Pouce mountain is saying: TOP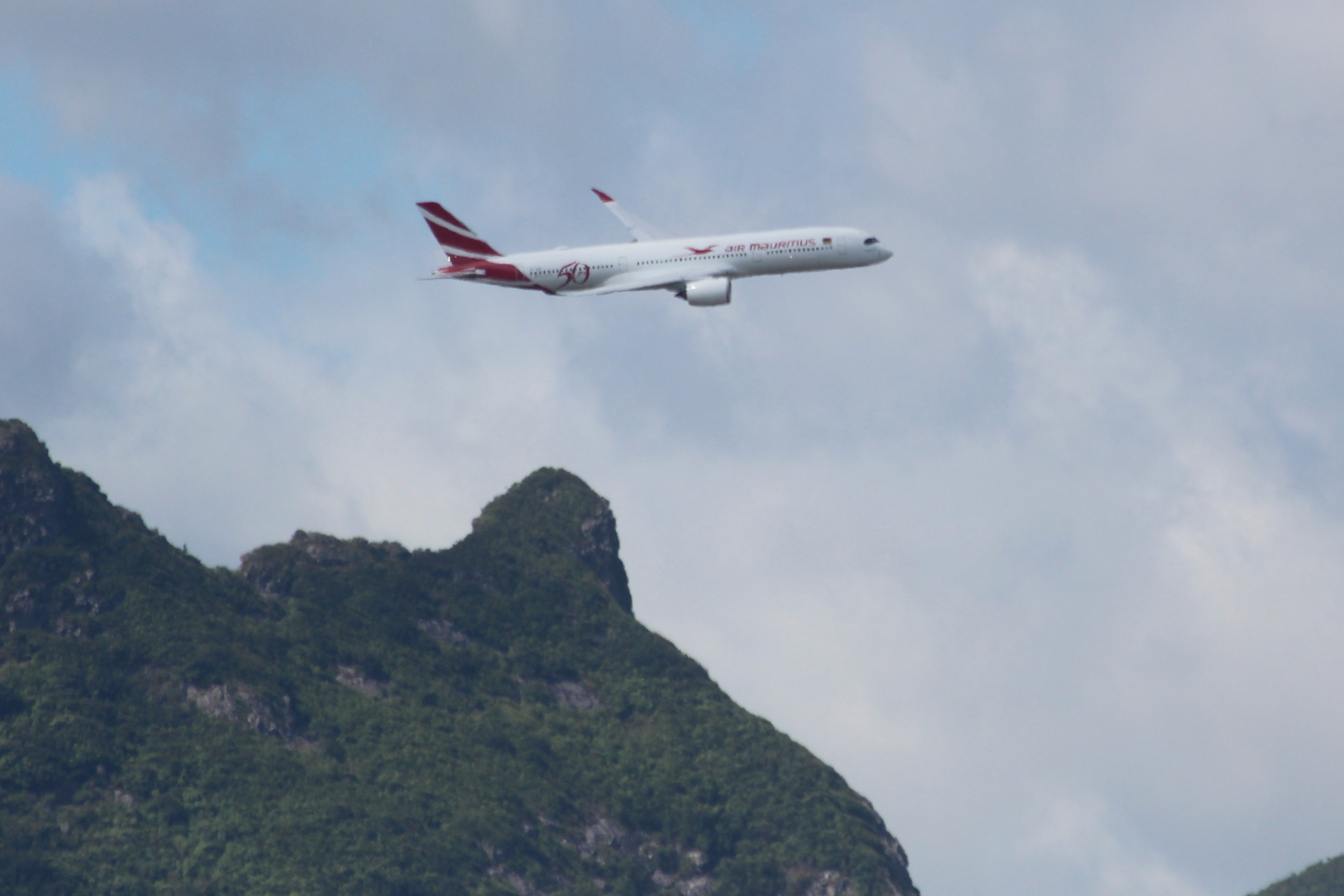 Over Bagatelle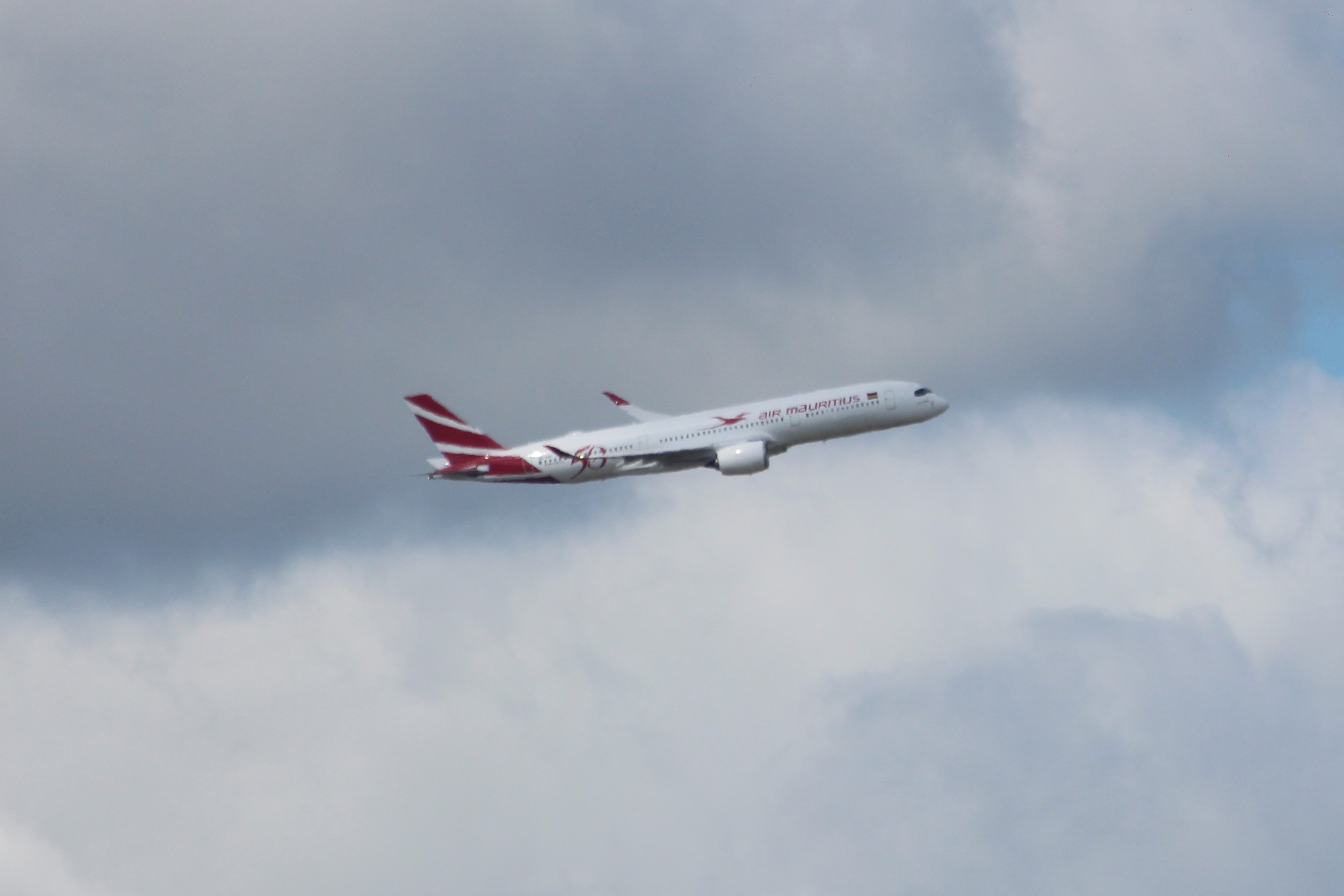 Over Ebene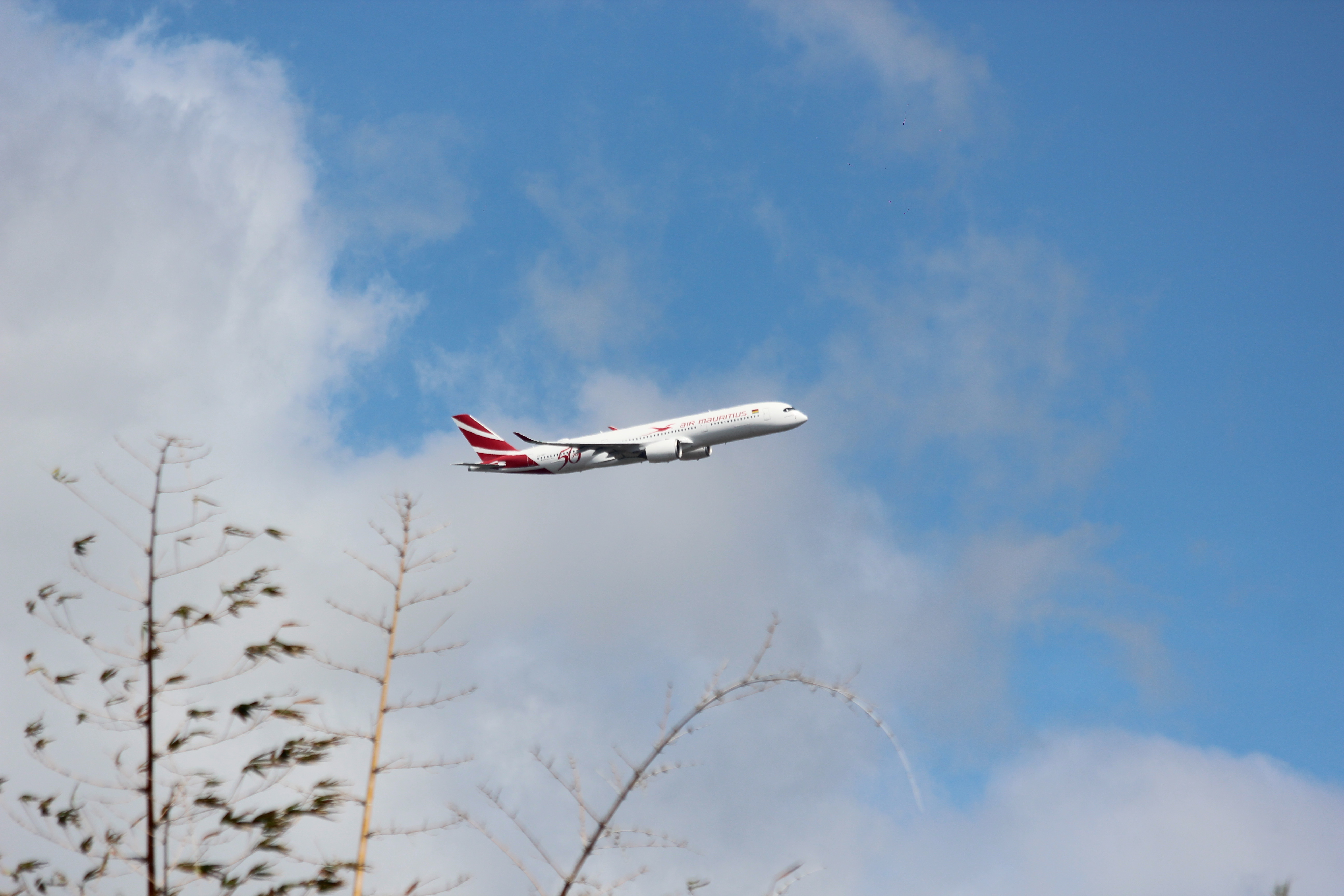 Over Quatre Bornes at 2000 ft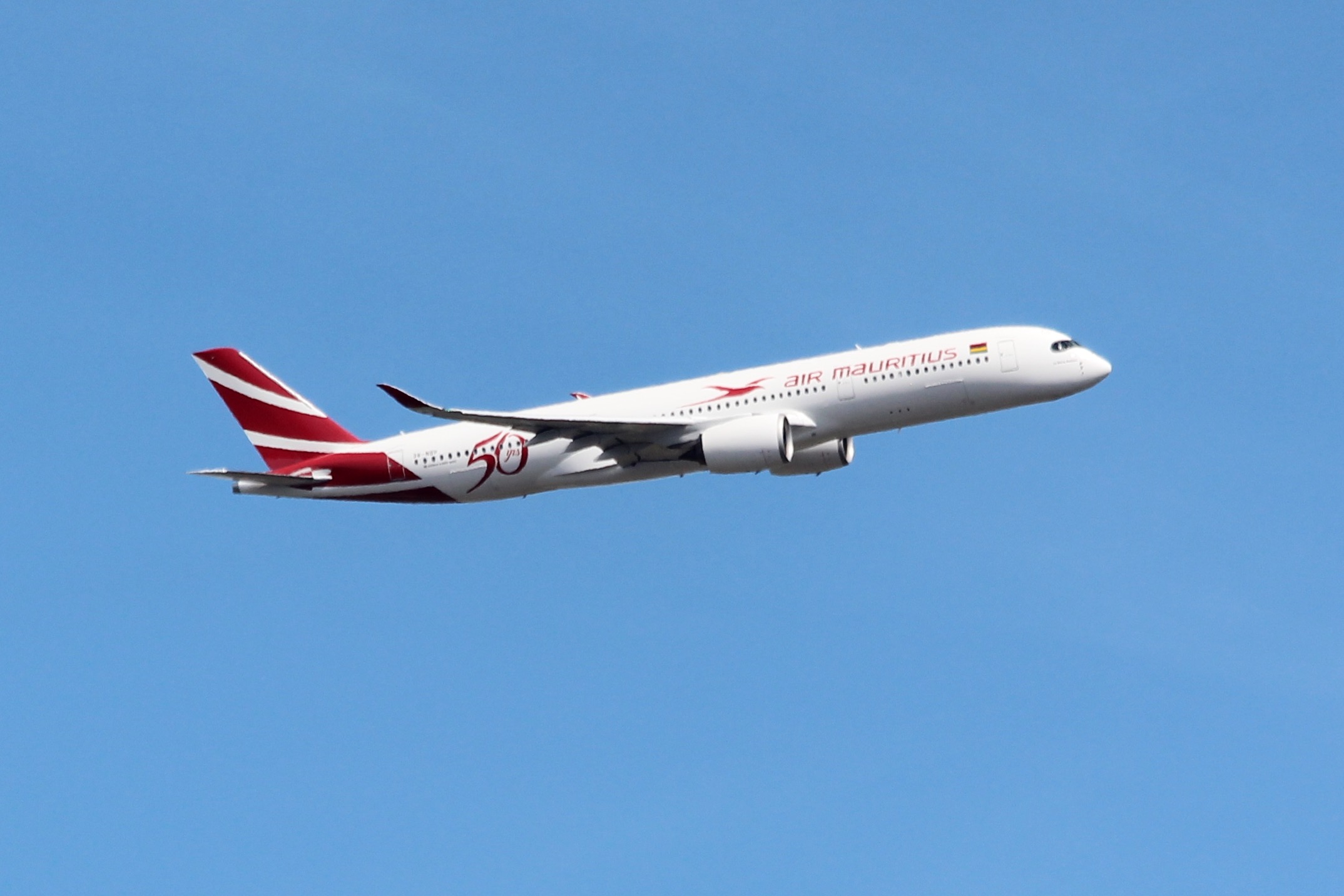 To Cascavelle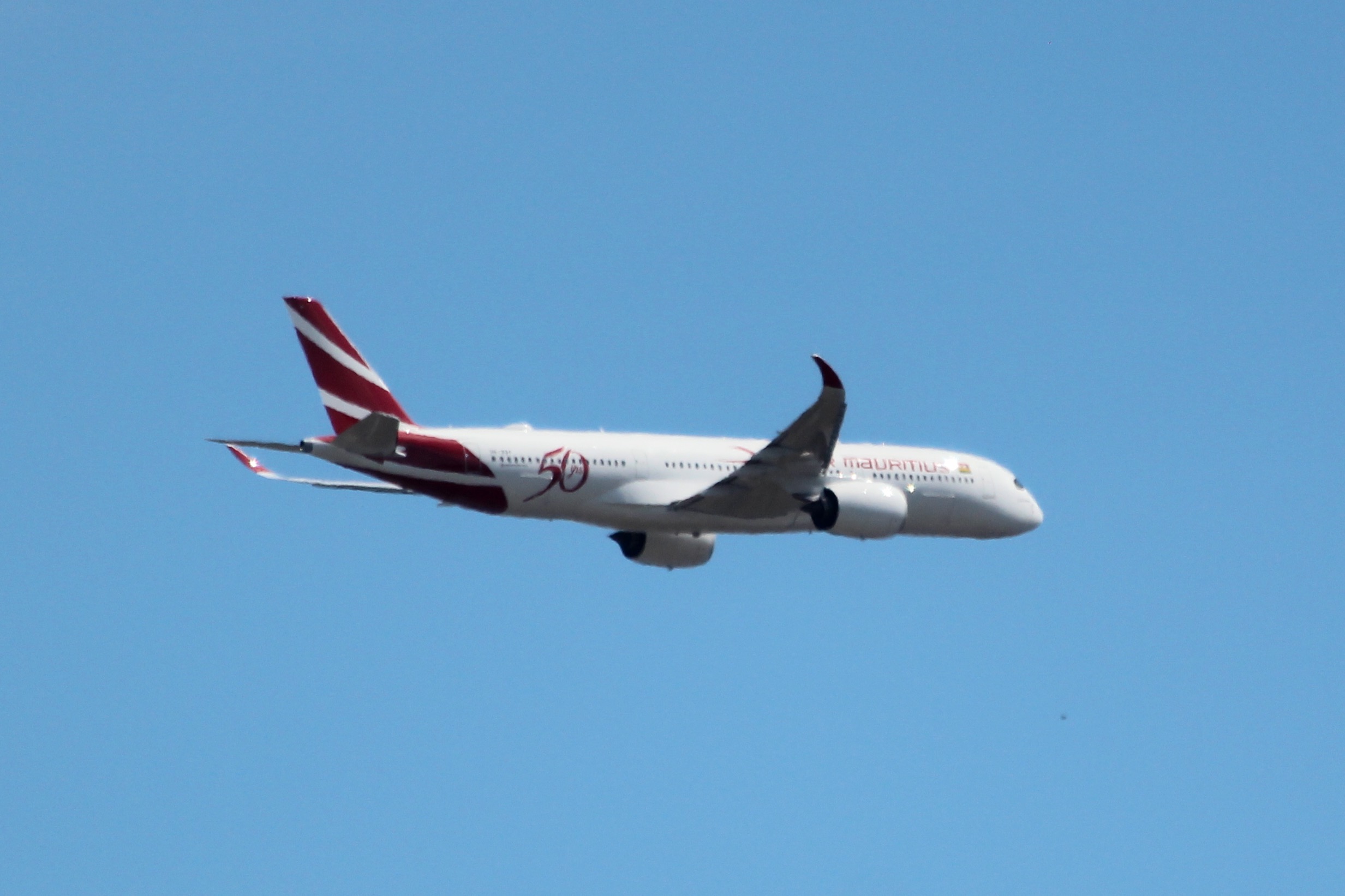 A350-941, MSN 145, 3B-NBP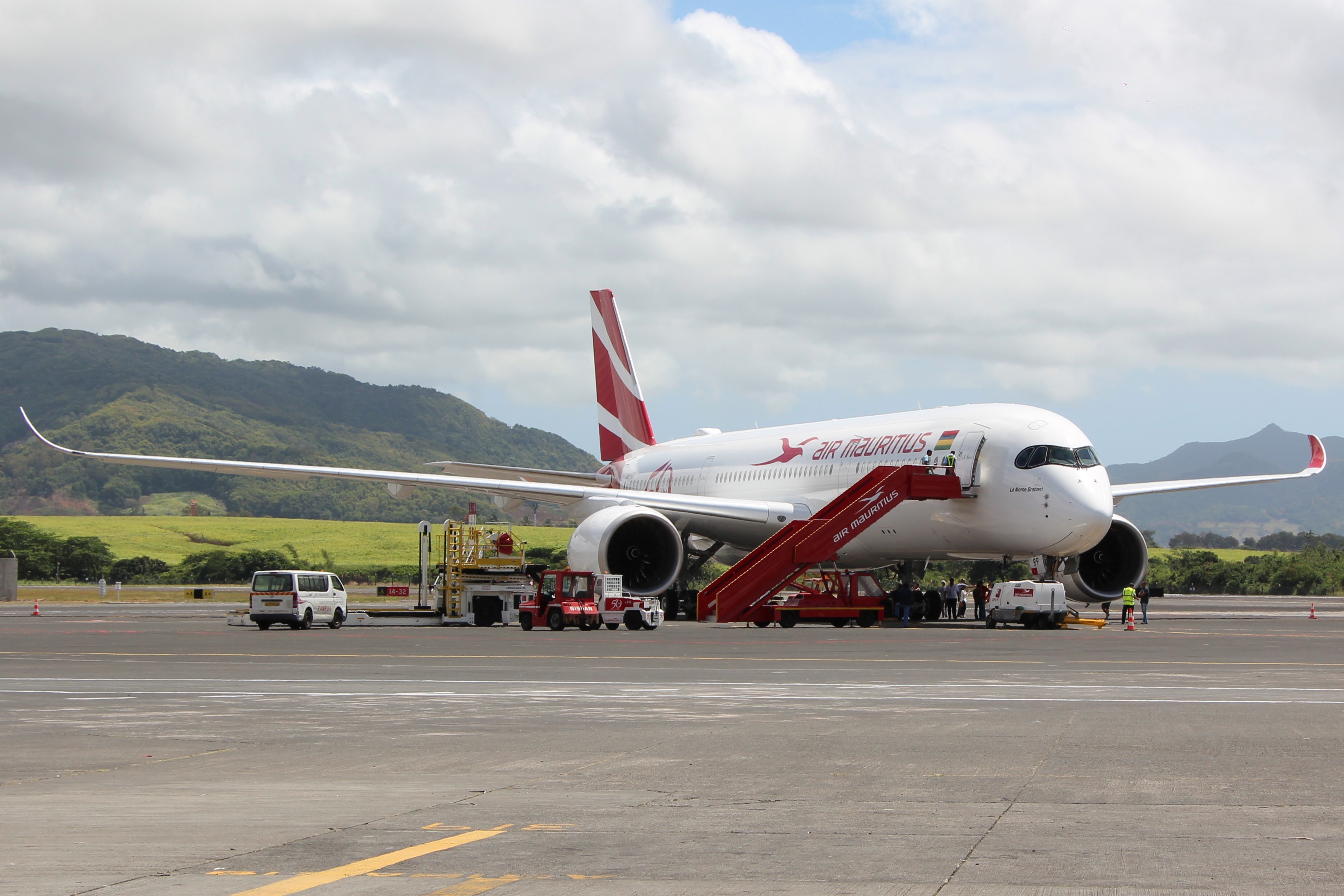 Length: 66.80 m (219 ft 2 in) Width: 64.75 m (212 ft 5.2 in) Height: 17.05 m (55 ft 11.2 in) MTW: 268900kg, MTOW: 268000kg MLW: 205000kg, MZFW: 192000kg Max Fuel: 141000l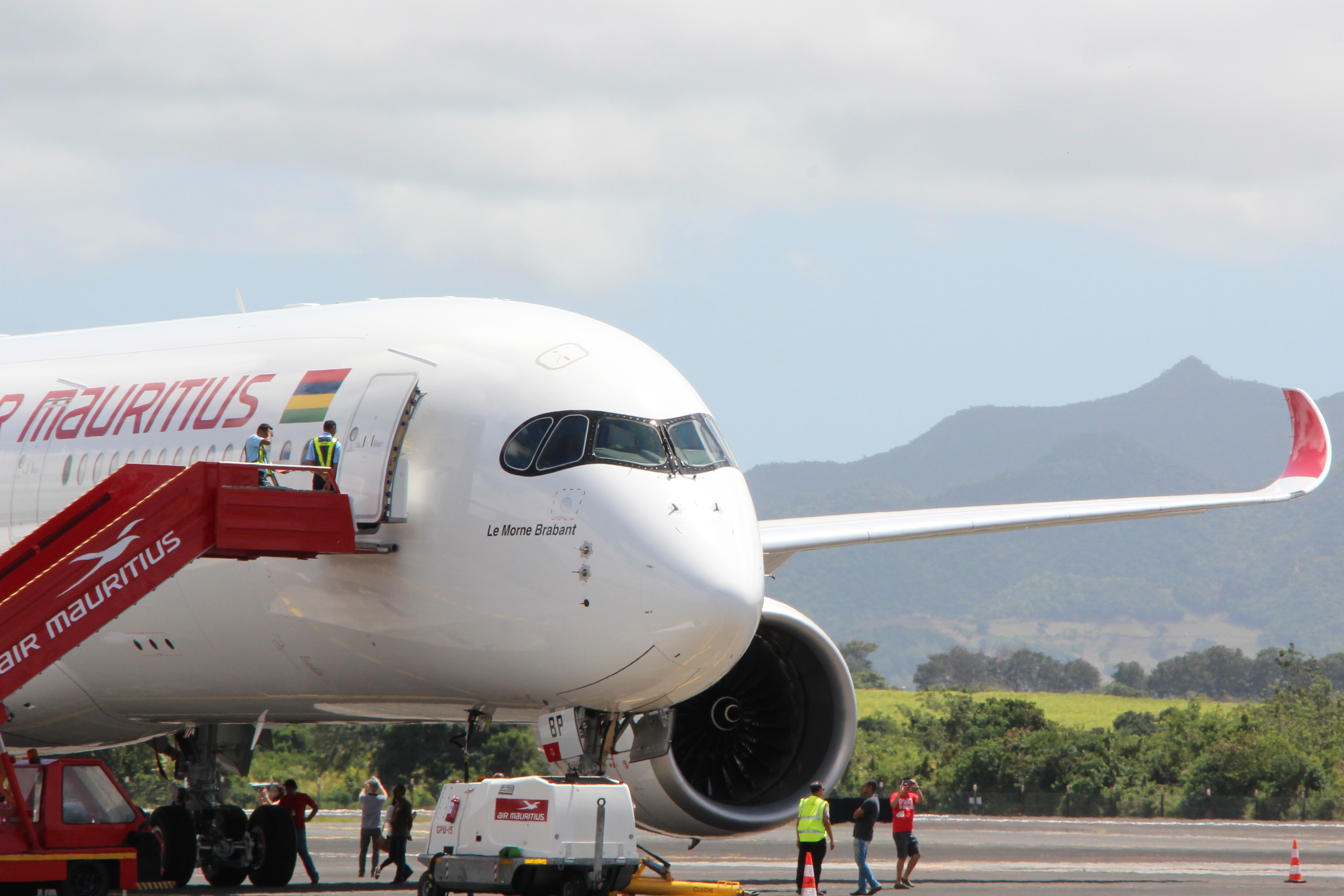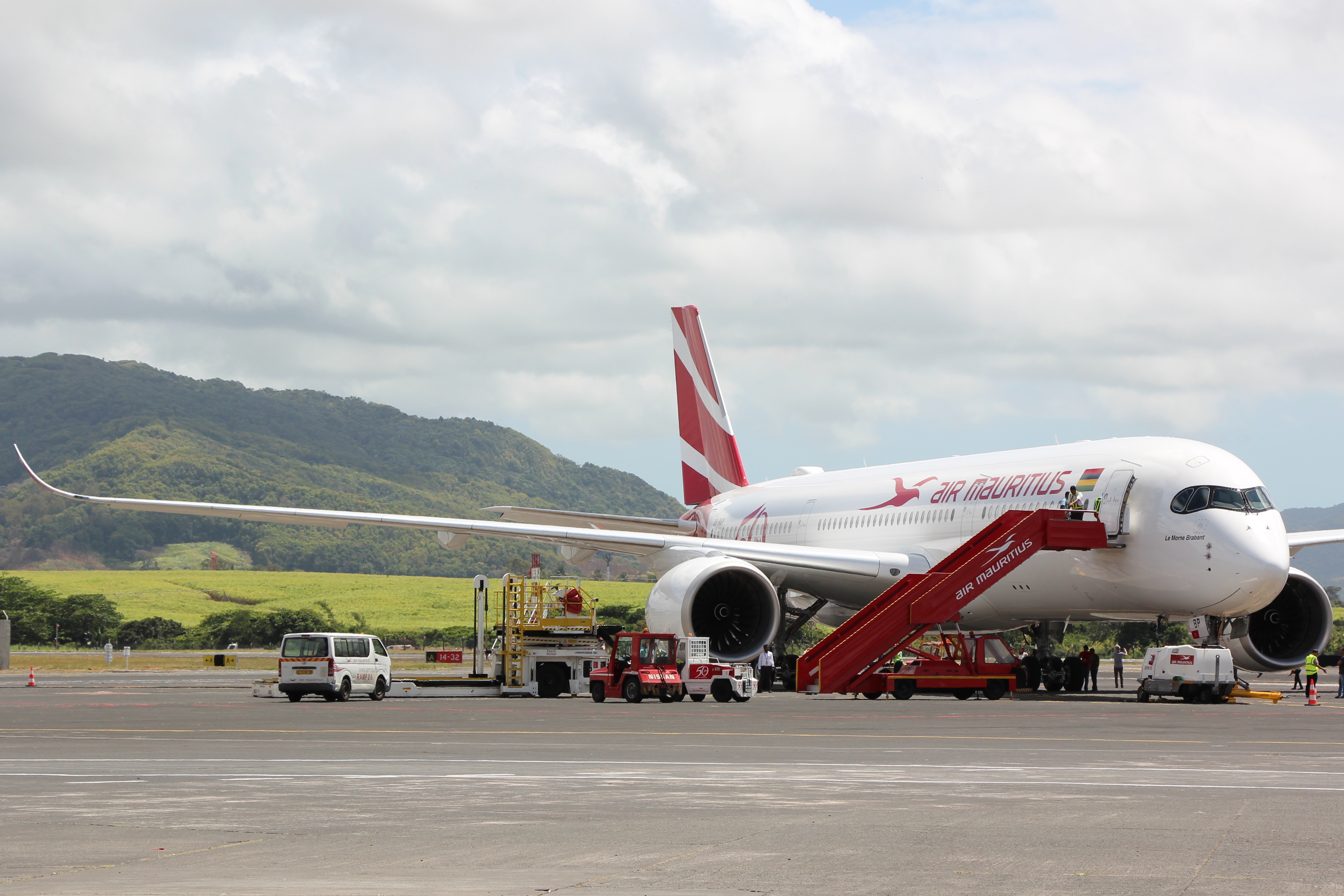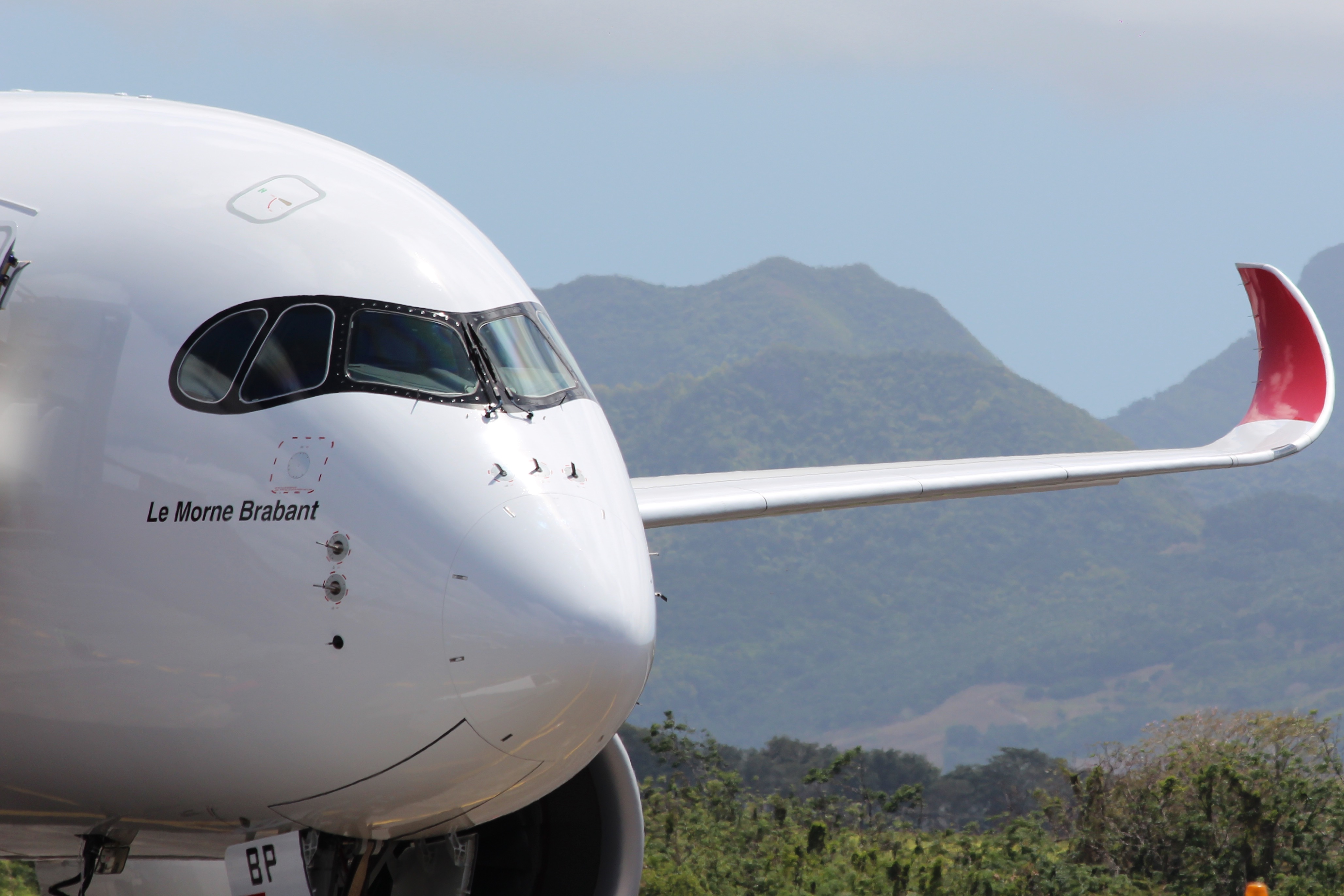 Note: escape hatch on top right side of nose fuselage
Winglet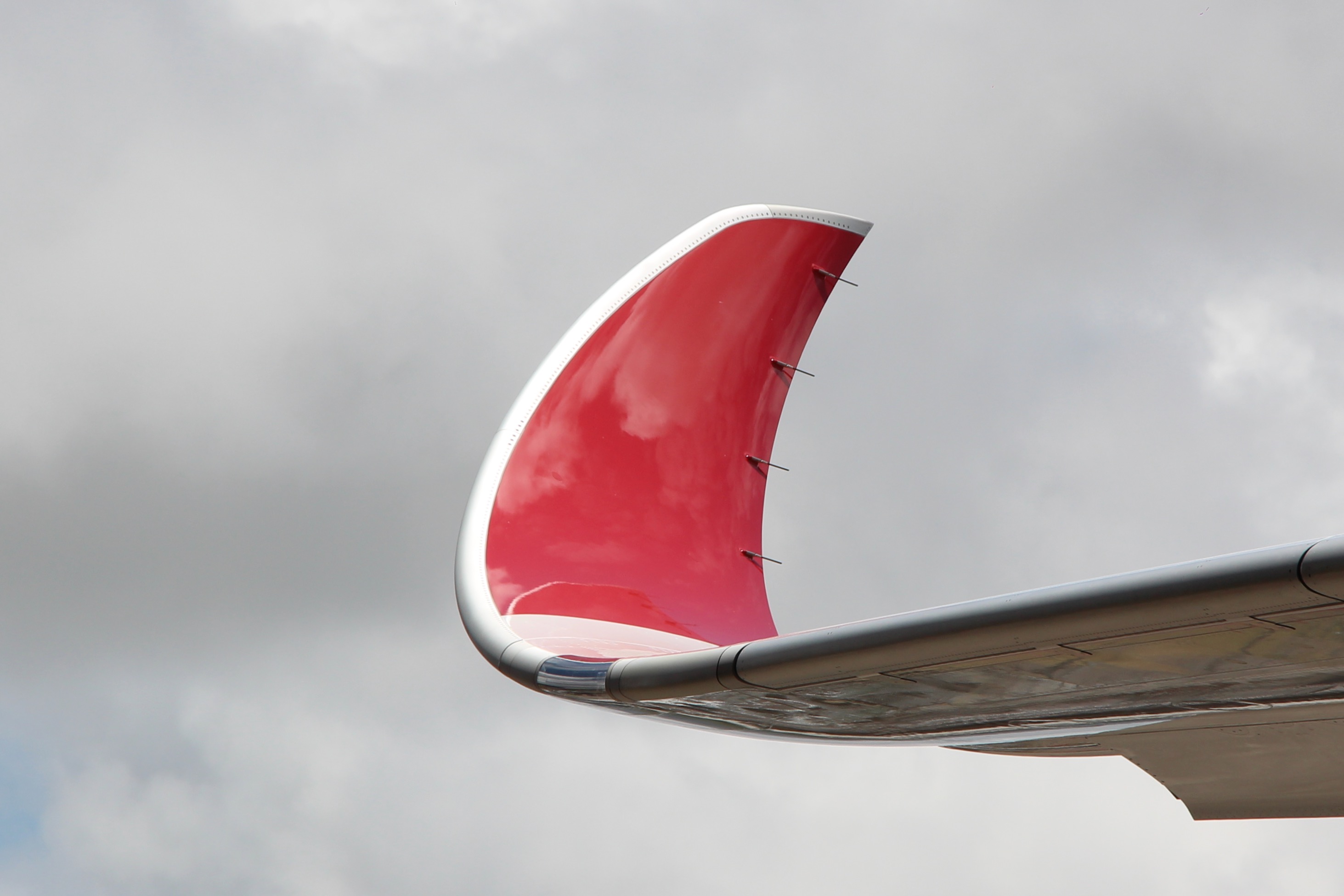 Winglet help reduce spiral-shaped vortices at wing tip, thus reducing fuel consumption.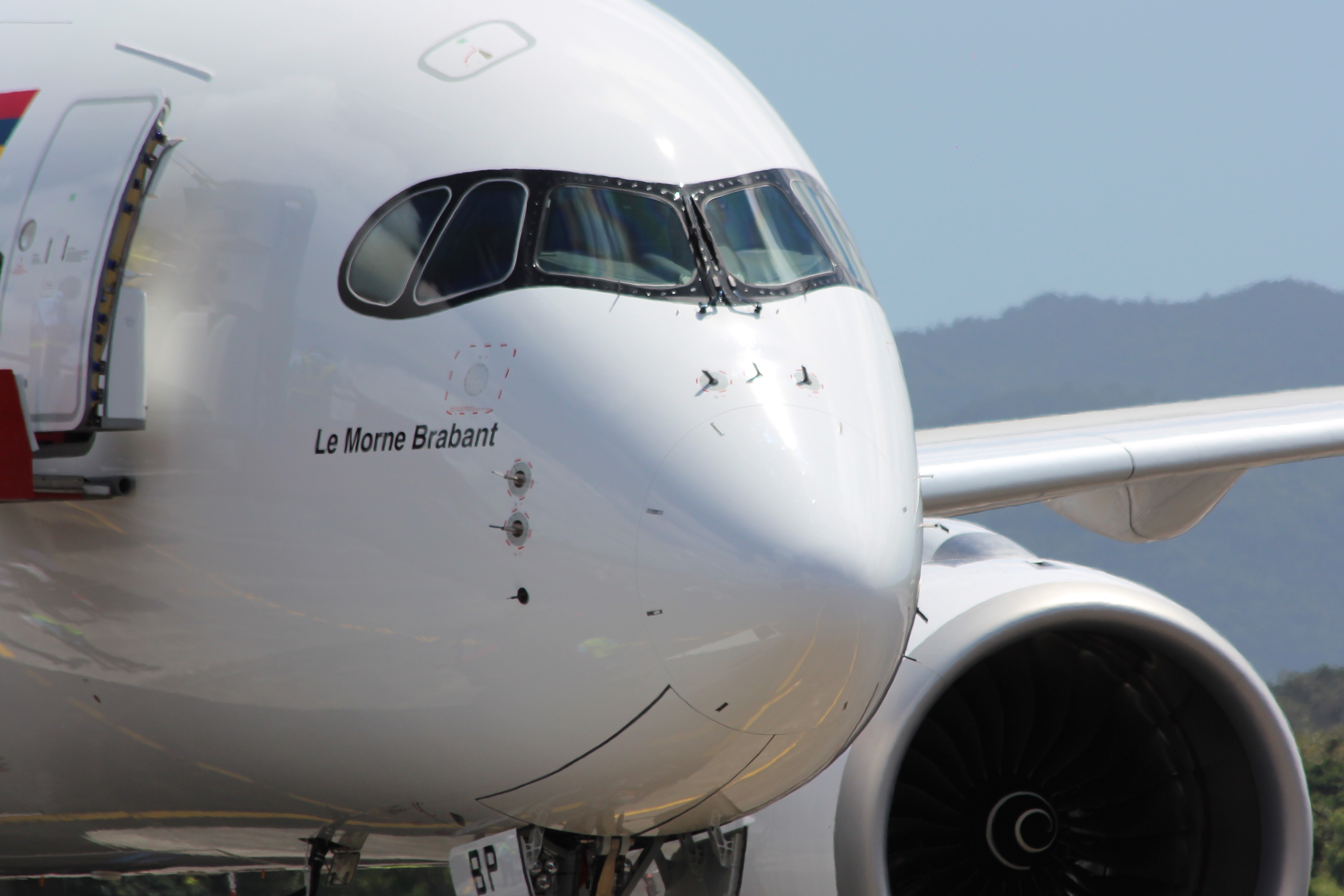 SSA Probes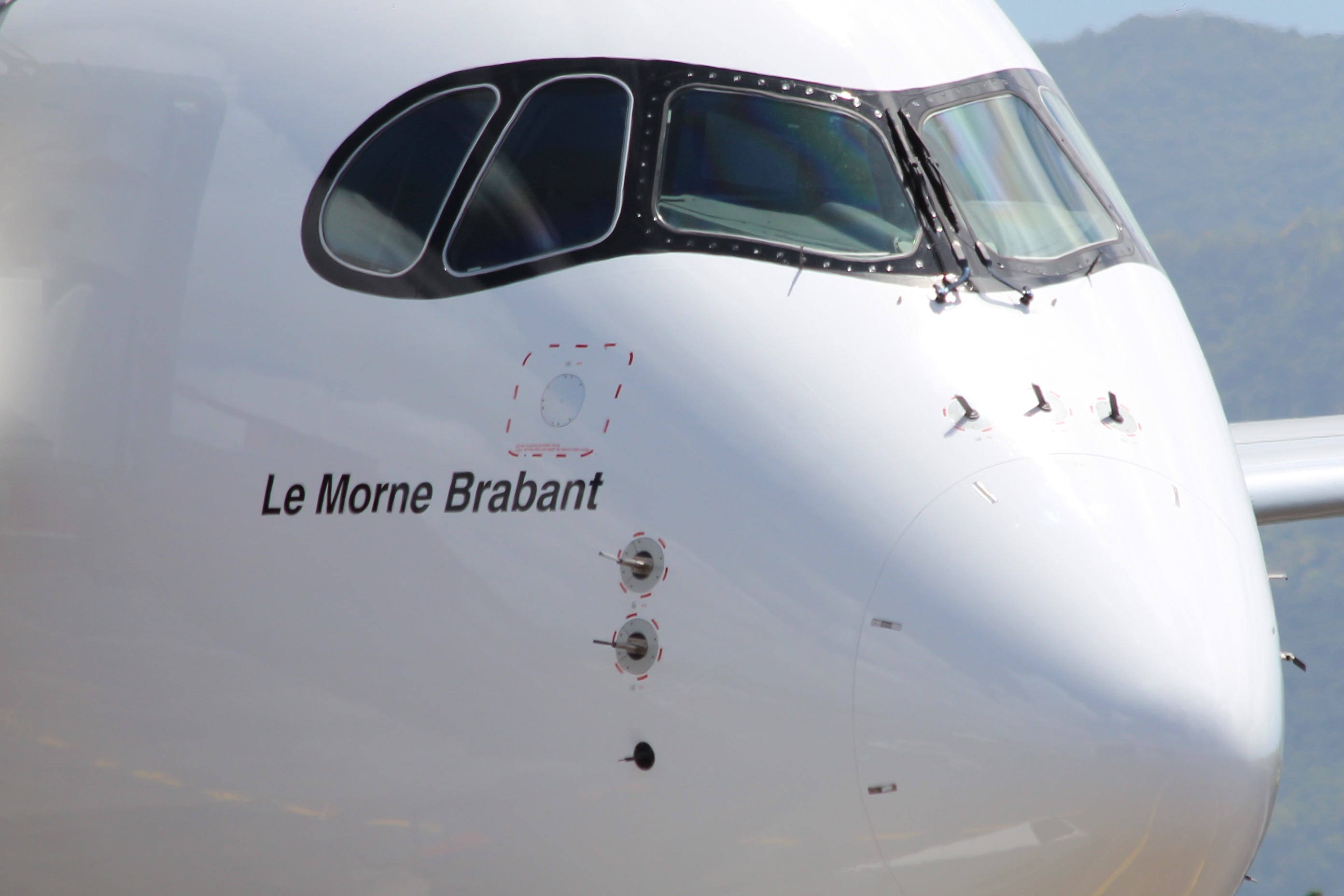 Below the windshield, three Slide Slip Angle probes (SSA probe) transmit data through ARINC 429 to the related Air Data and Inertial Reference Unit (ADIRU)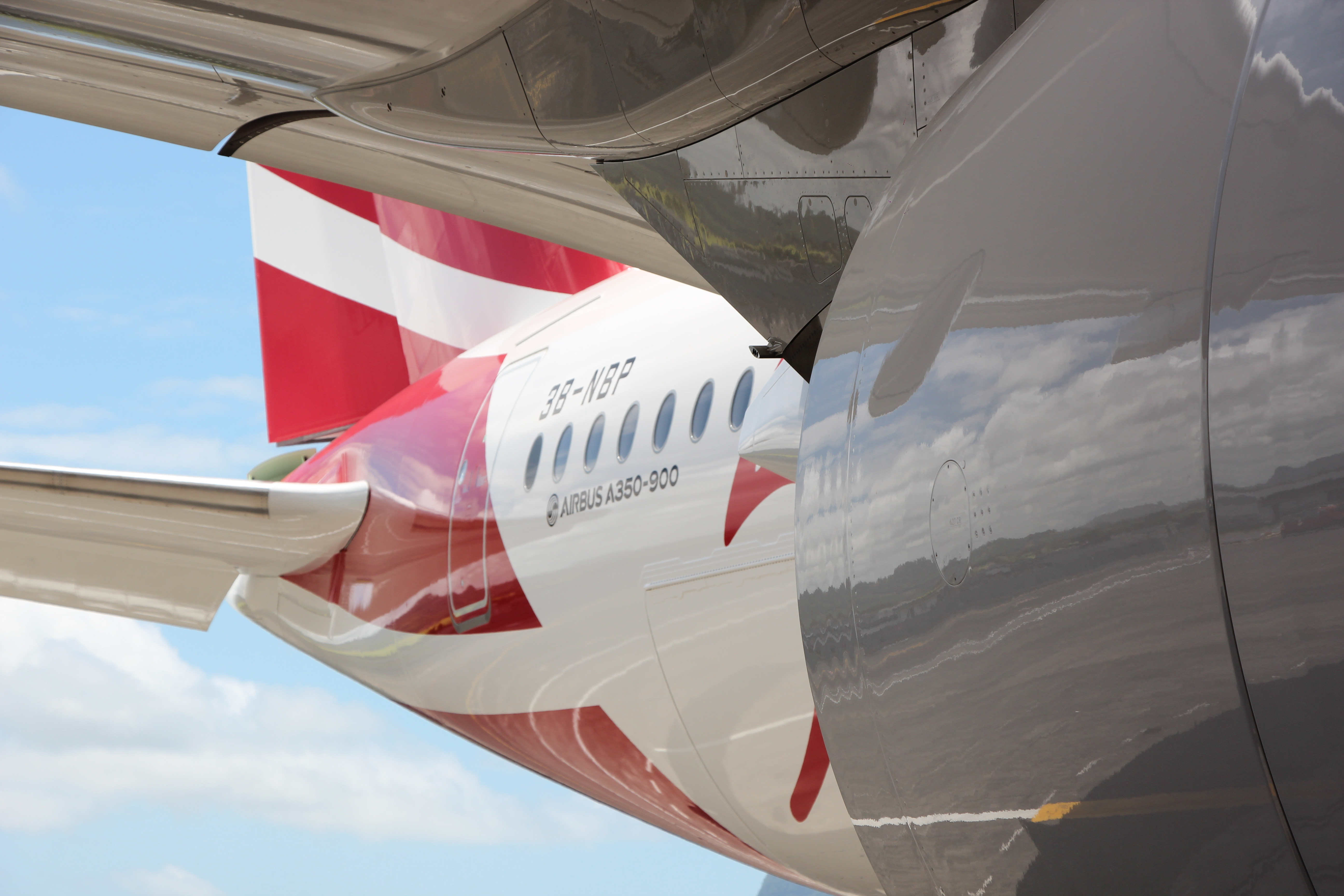 Bright and shining under the Mauritian sun.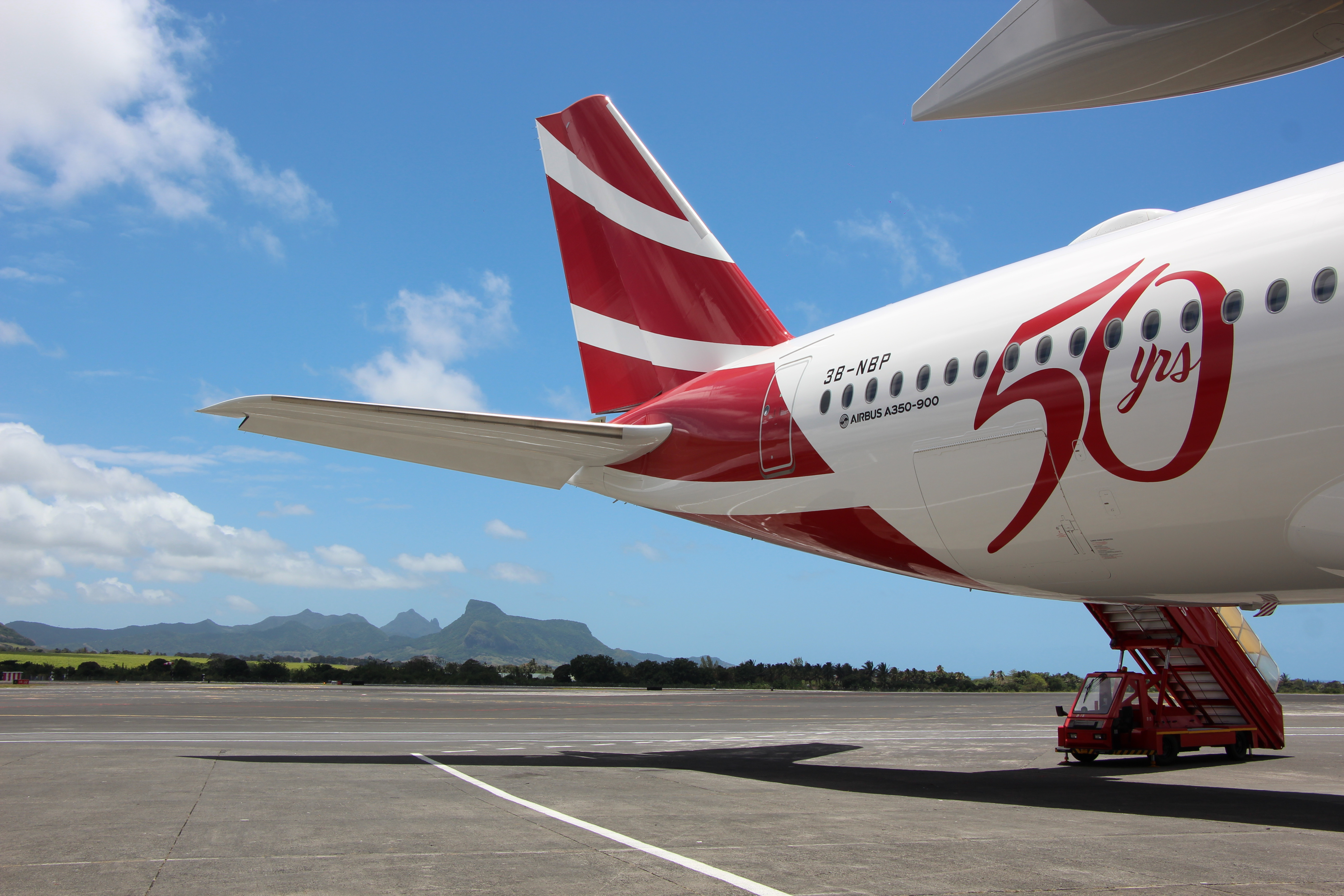 The Lion mountain keeping an eye on 3B-NBP!
Landing gear bogie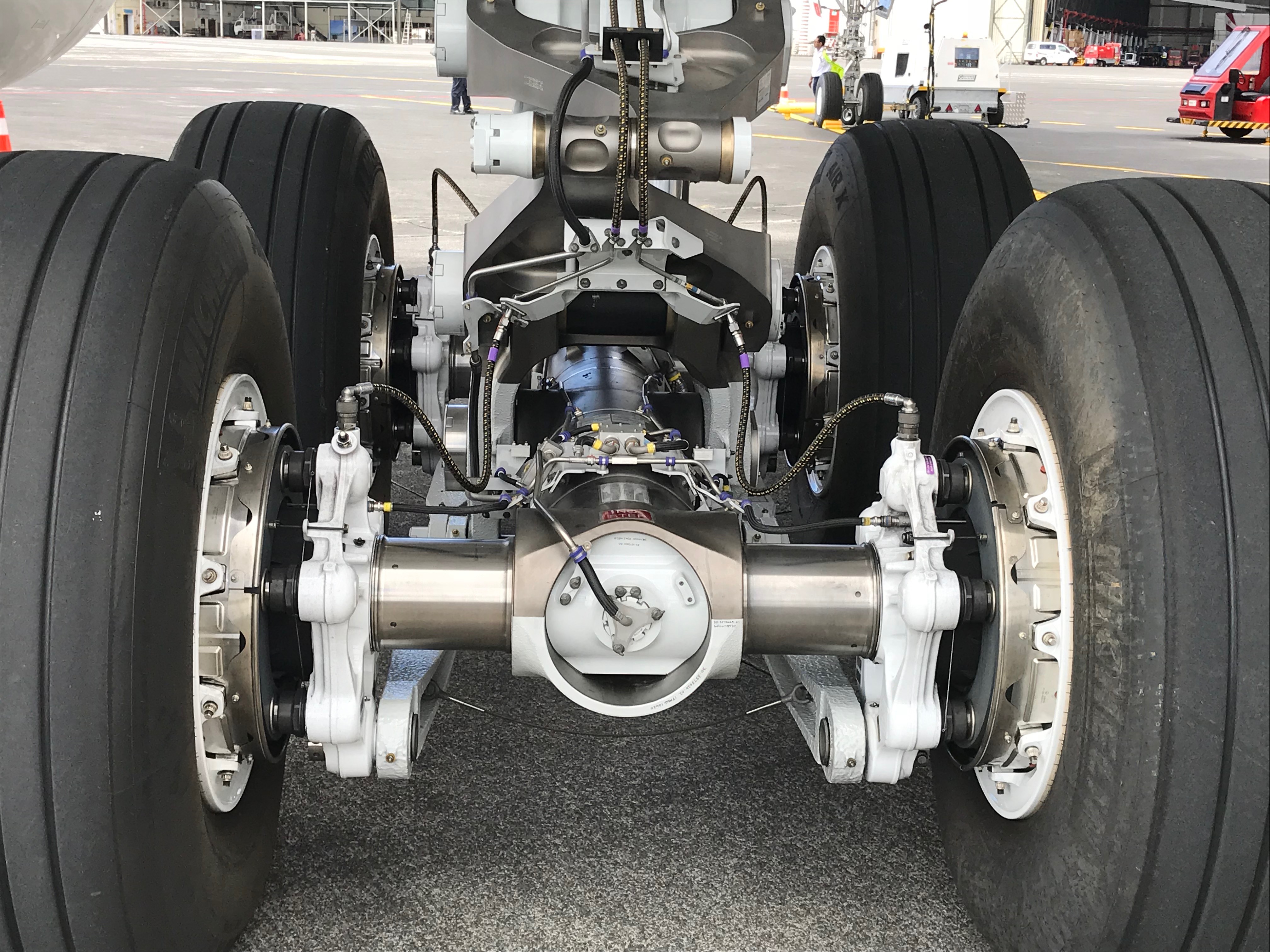 Nice and clean landing gear, not for long!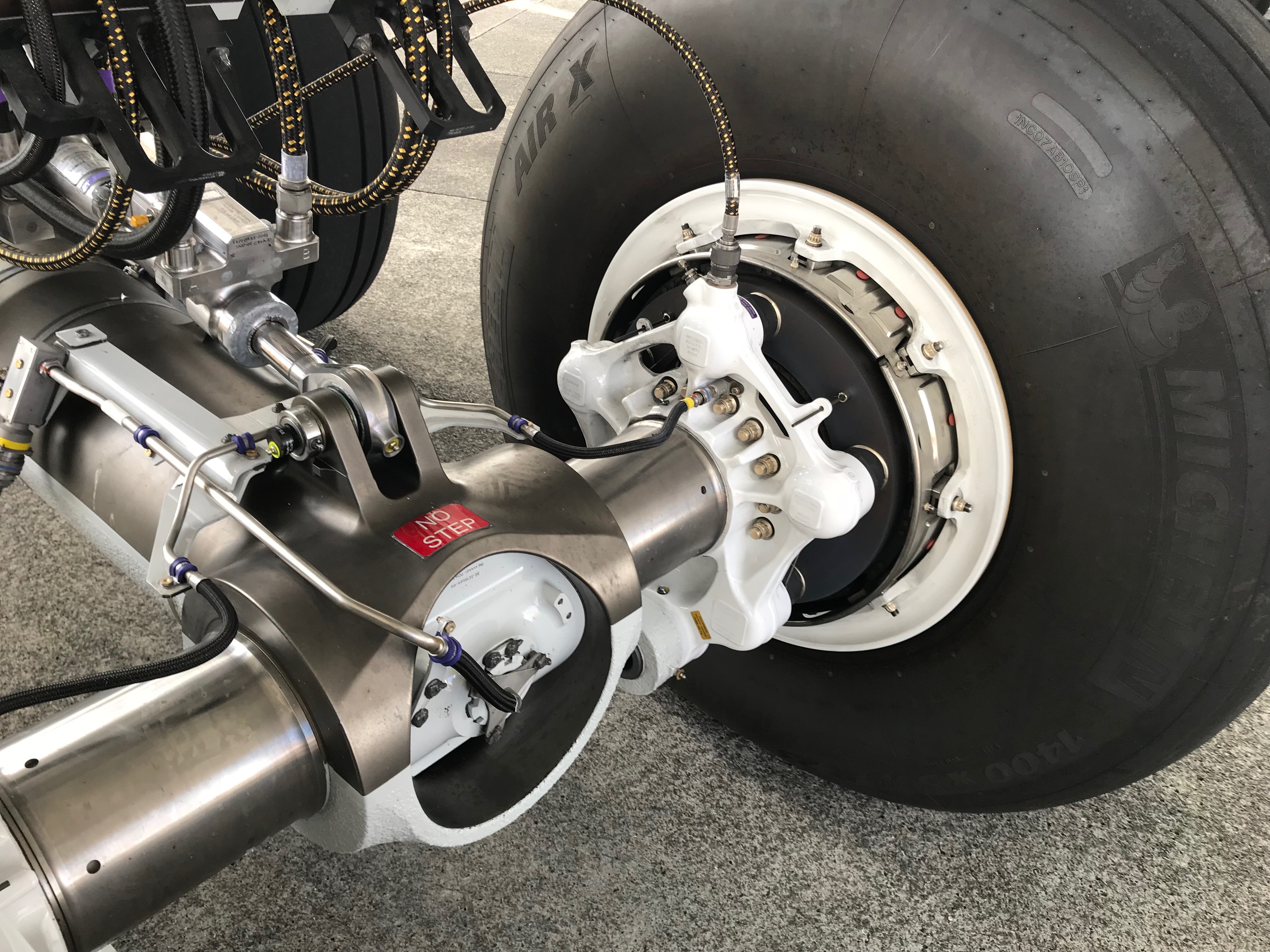 Pitch trimmer actuator on the left and right multi-disc carbon brake and wear indicator rod.
Pitch trimmer actuator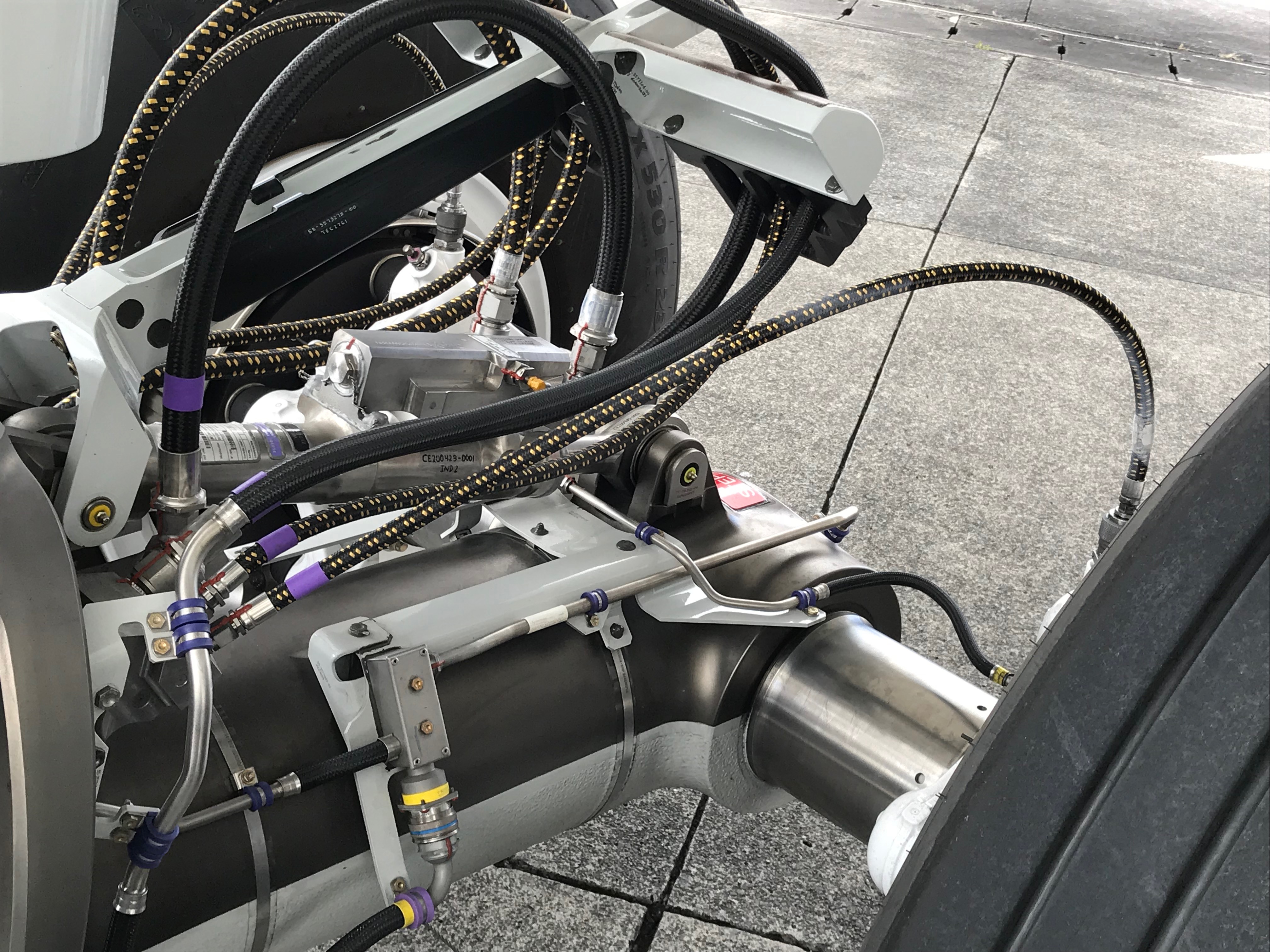 LH main landing gear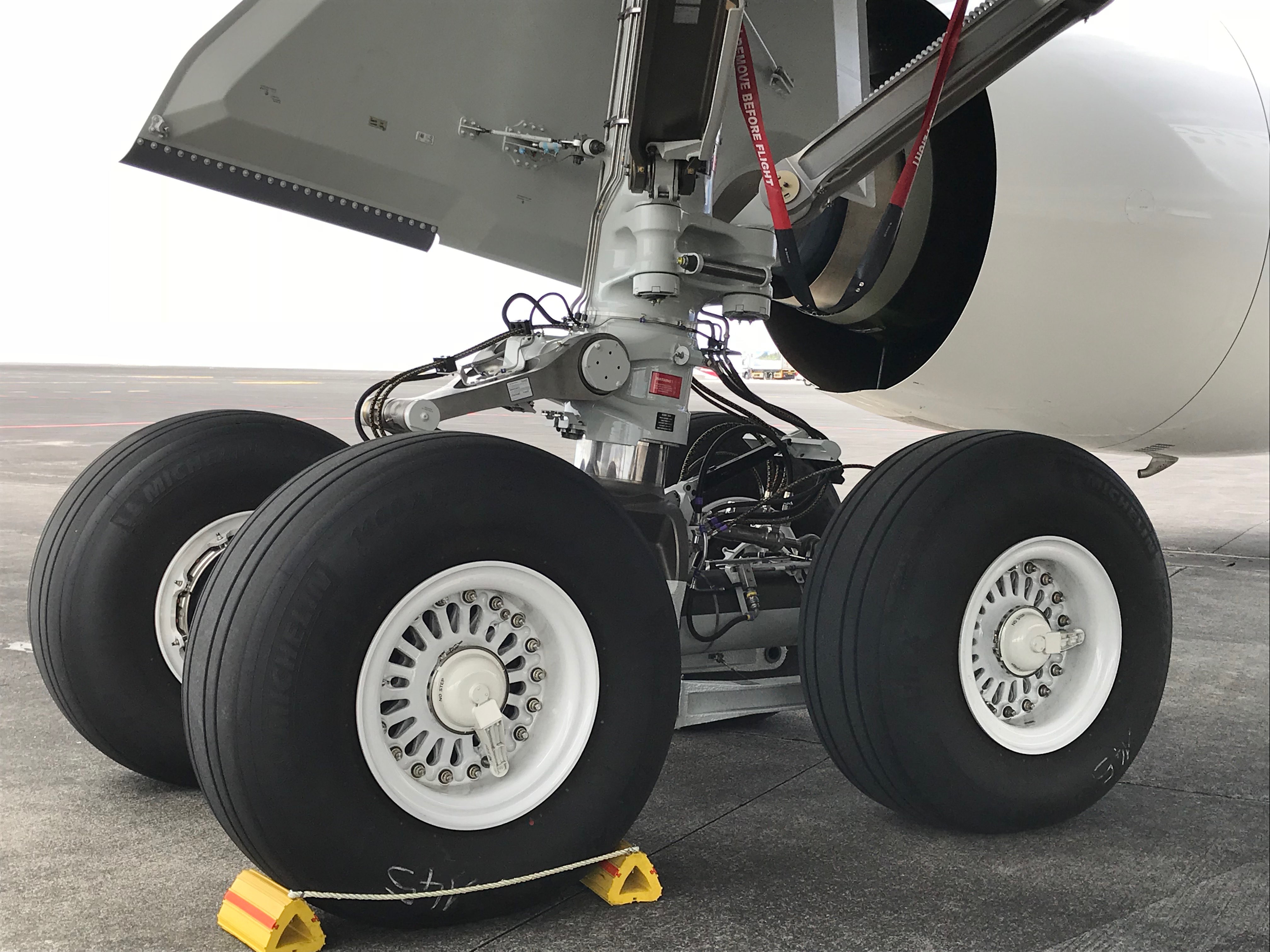 TPIS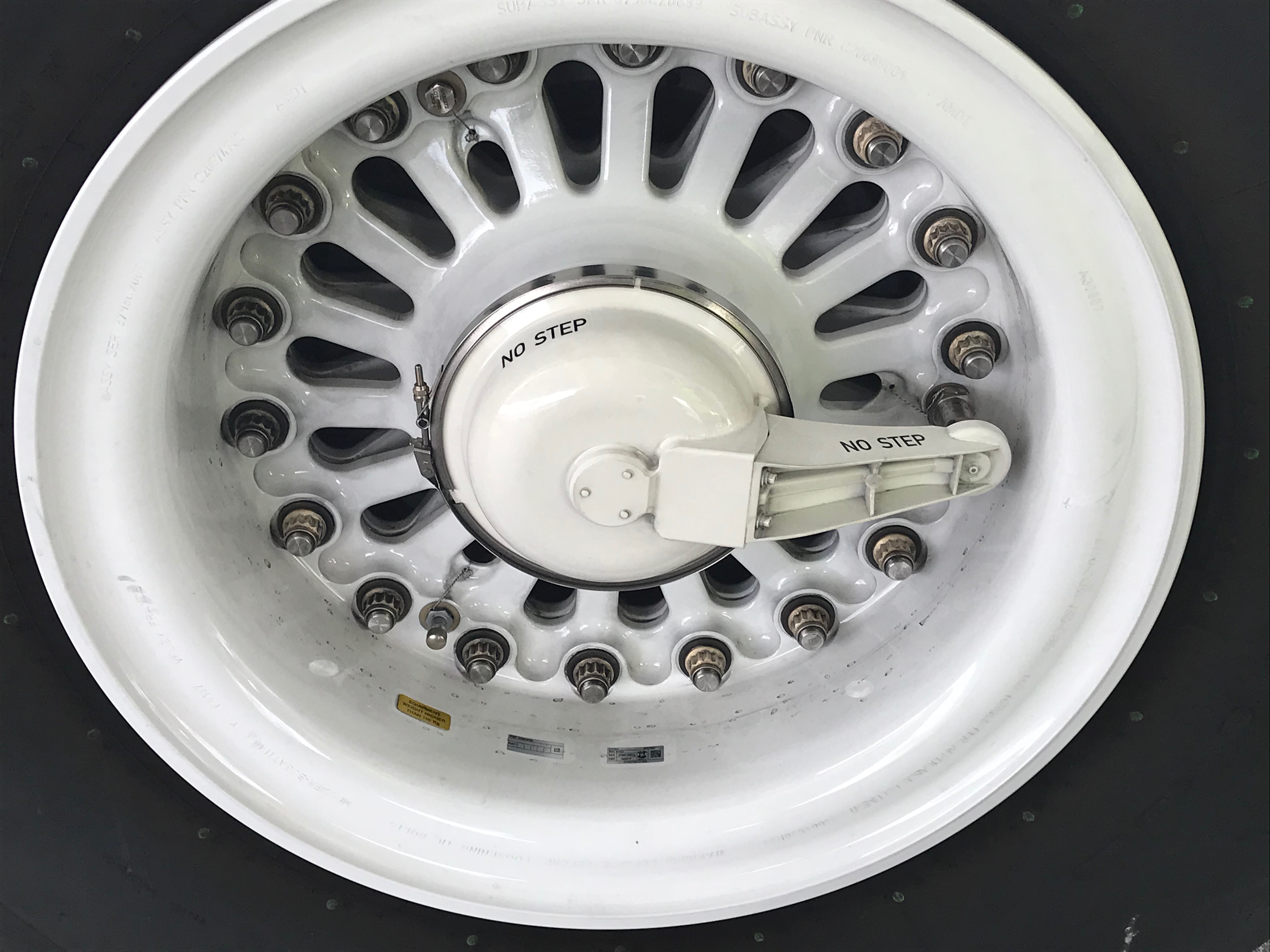 Tyre Pressure Indicating System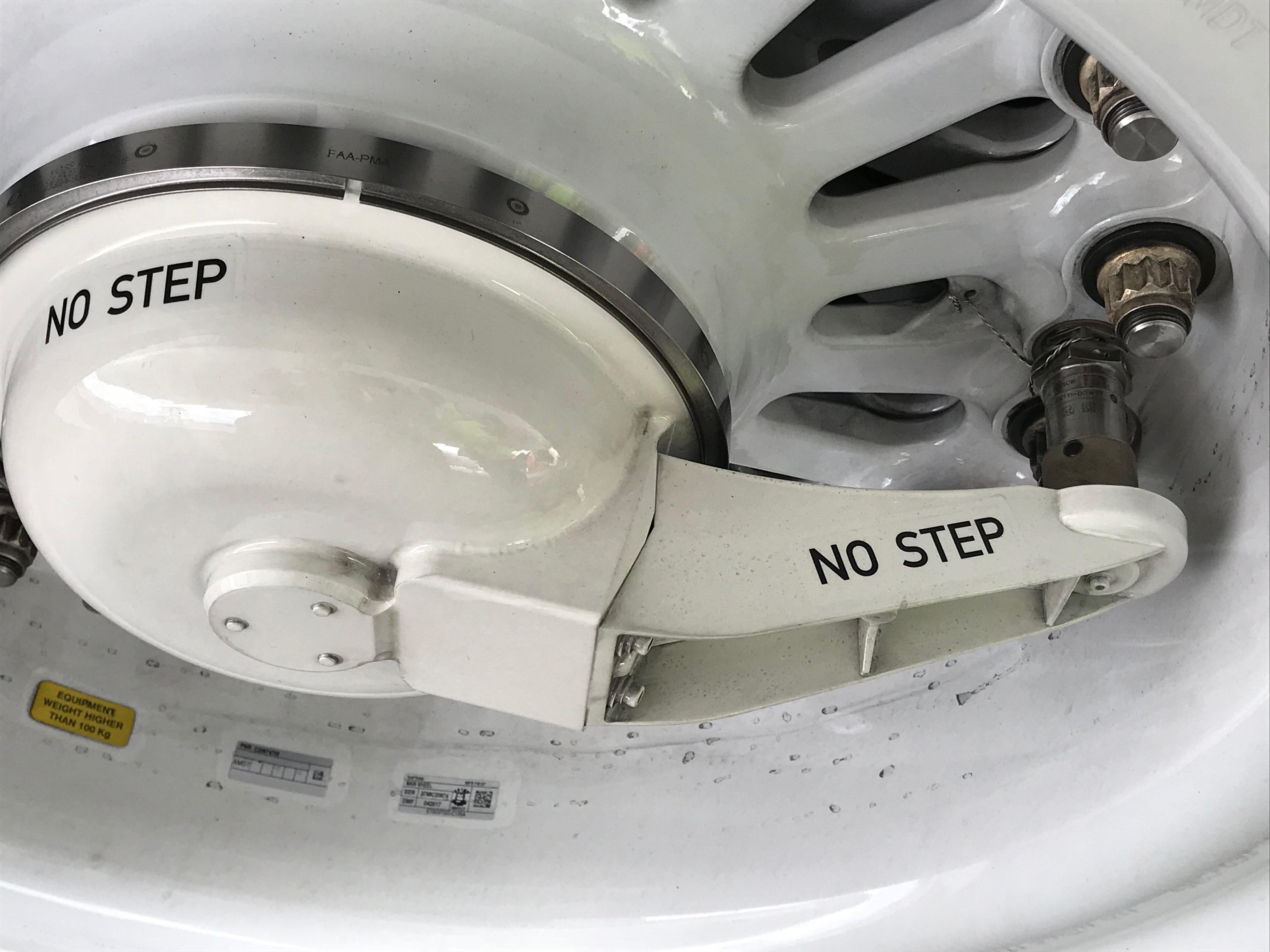 LH landing gear wheel well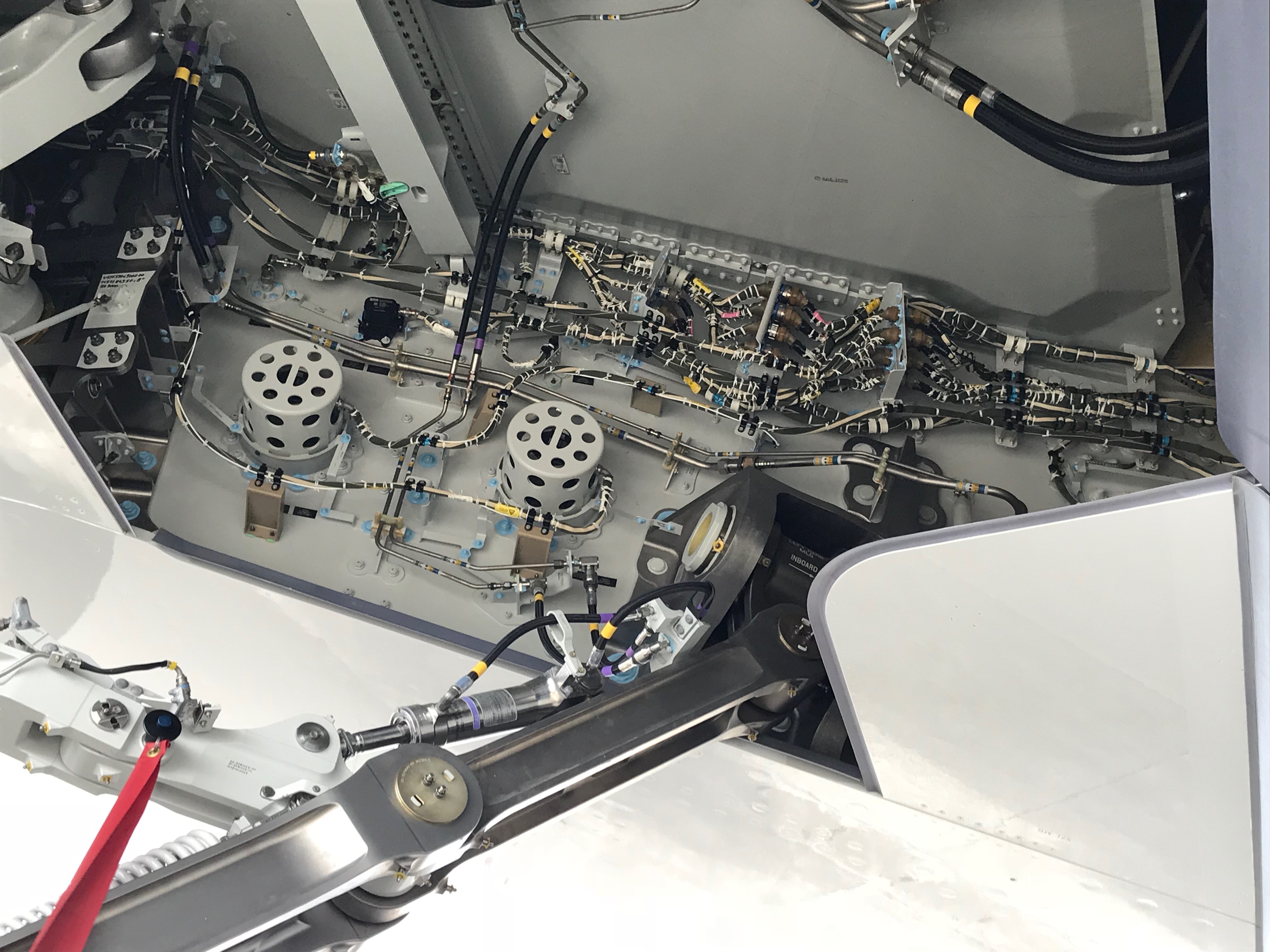 Lock Stay Actuator and above on the rear spar two fuel pumps with its protective cage.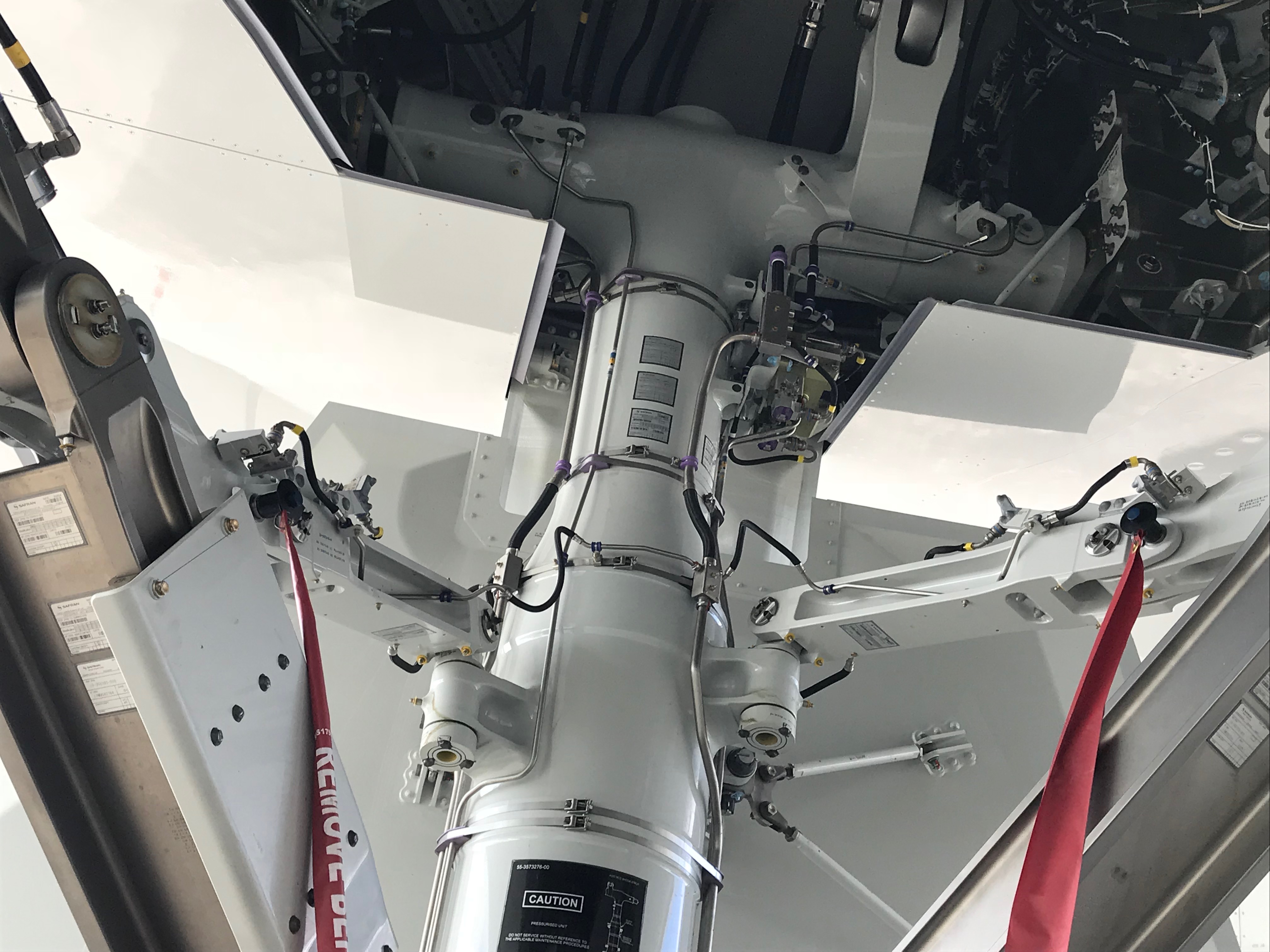 Two gear pins, prevent inadvertent gear retraction when aircraft on ground.
Rolls Royce Trent XWB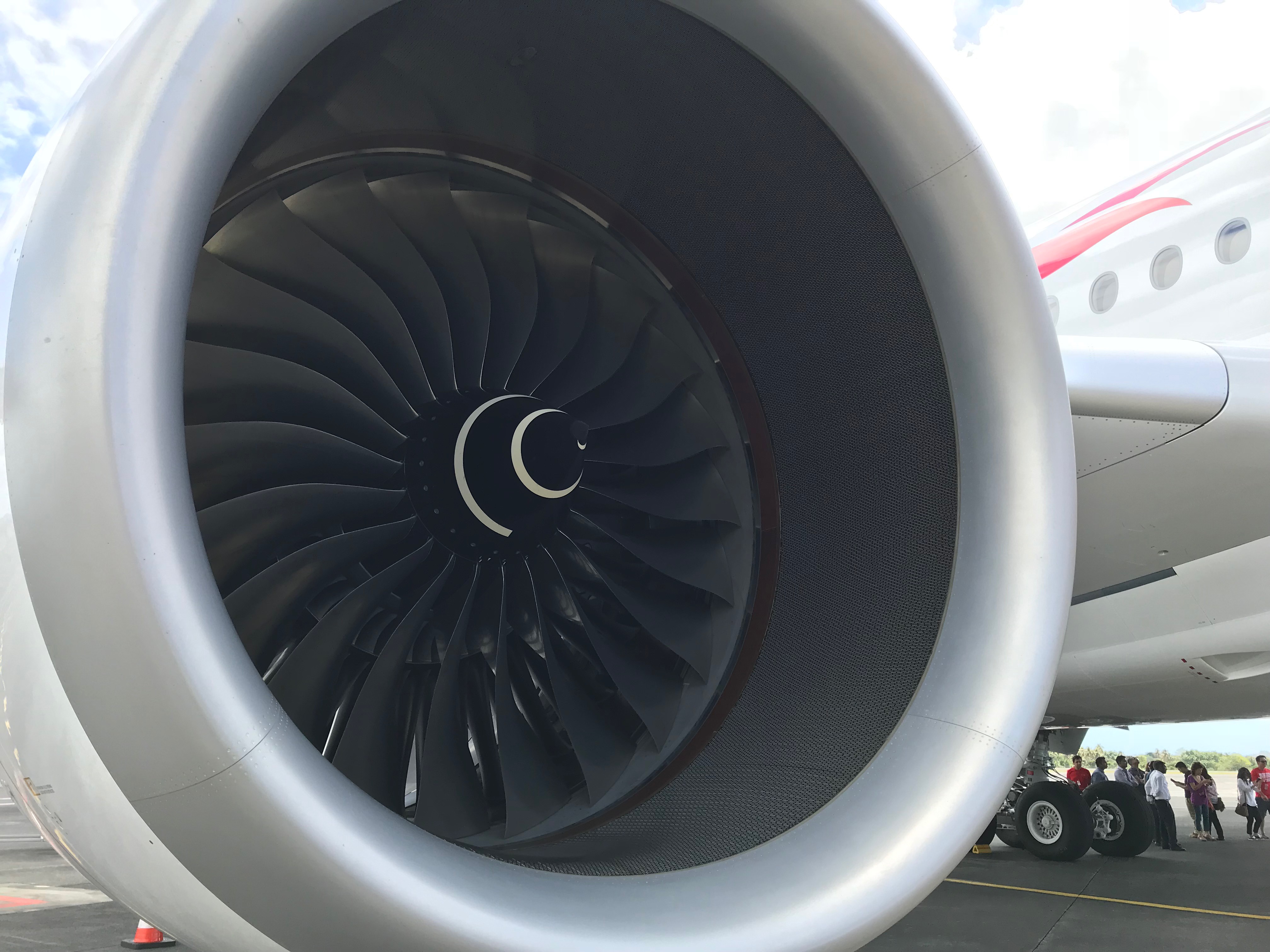 Fan diameter 3.00m/118" and 22 blades
Rolls Royce Trent XWB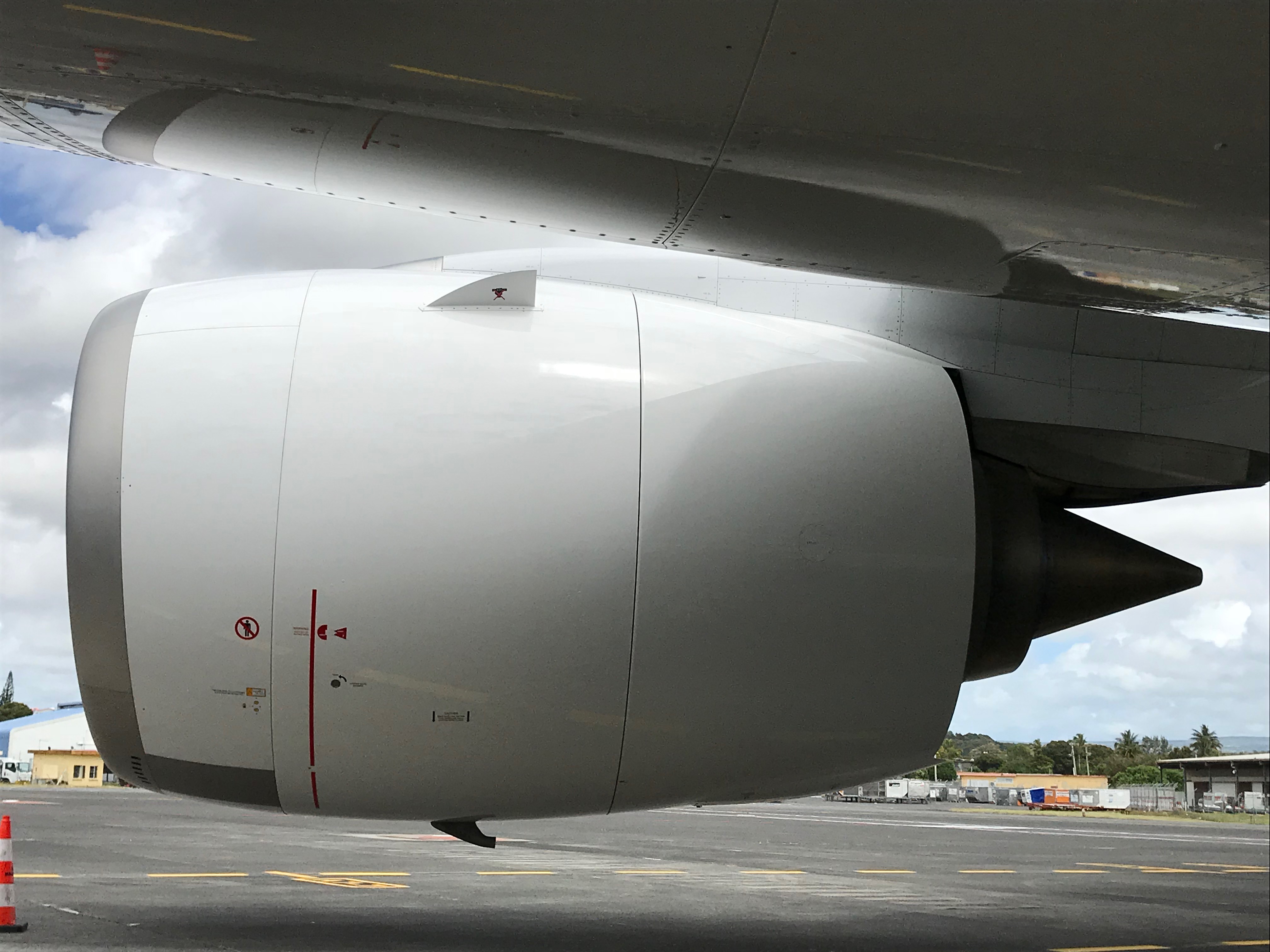 Engine rated at 84,200 dbf (375 kN)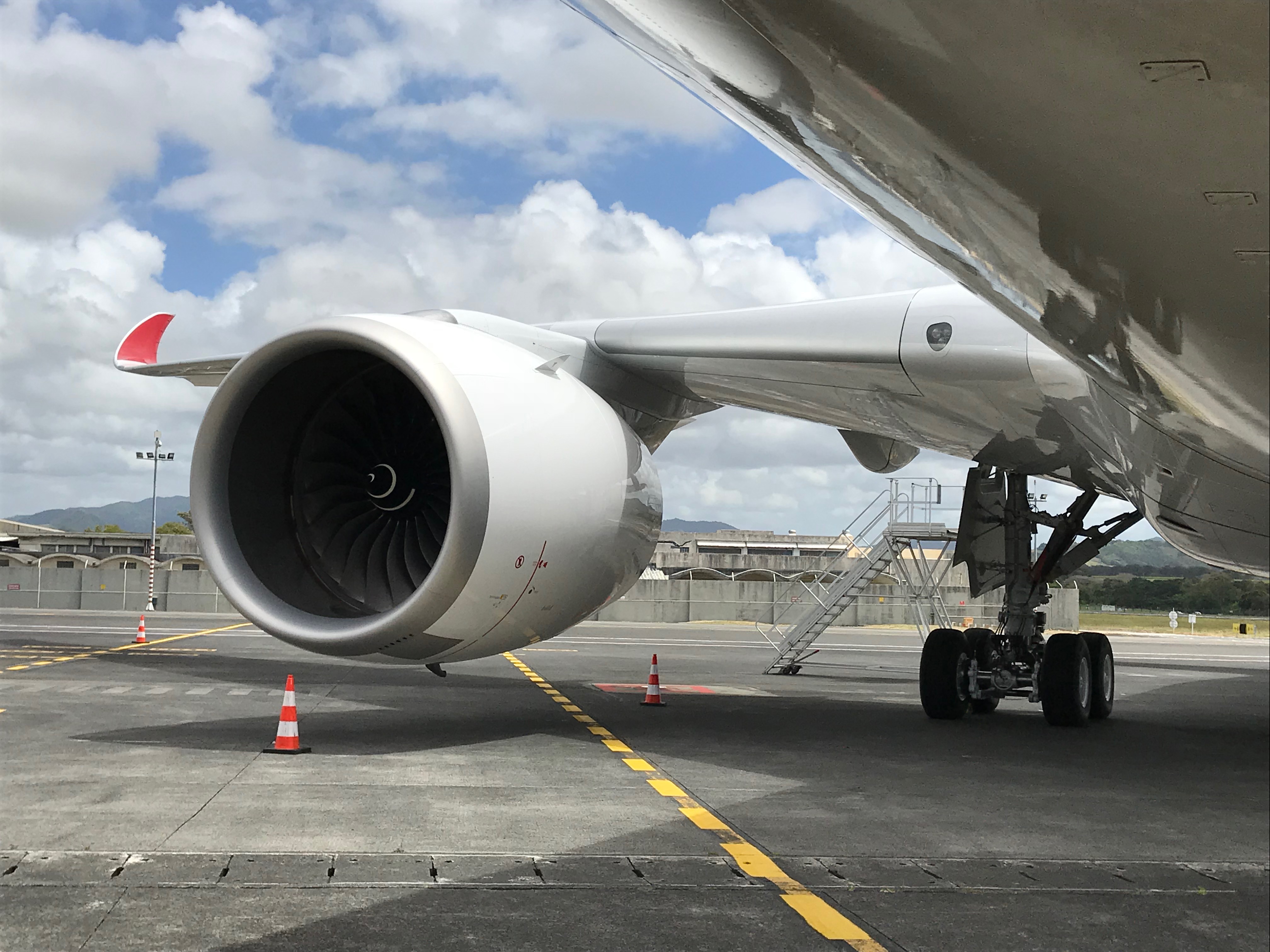 Fan blades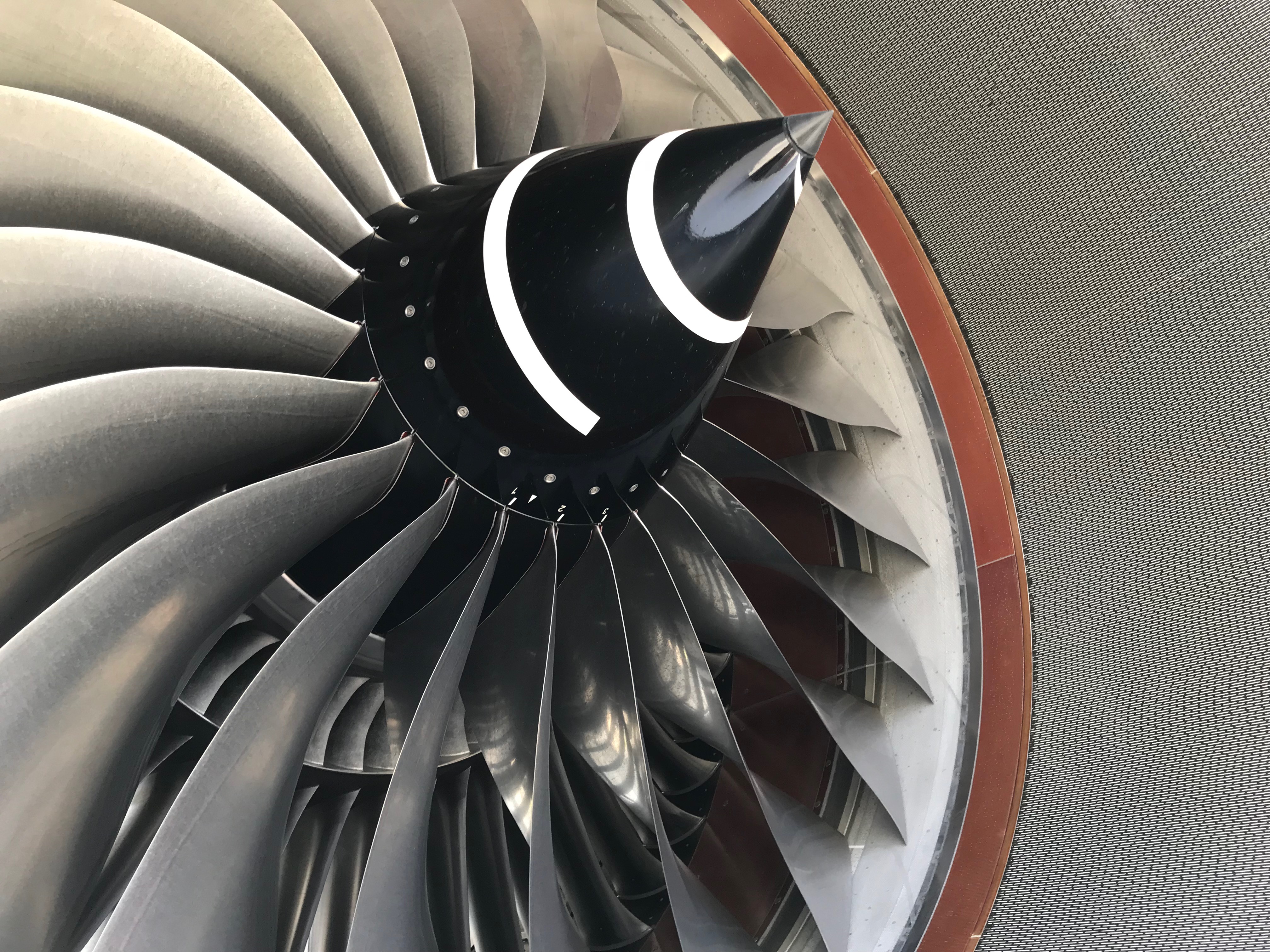 22 titanium fan blades
Fan exhaust duct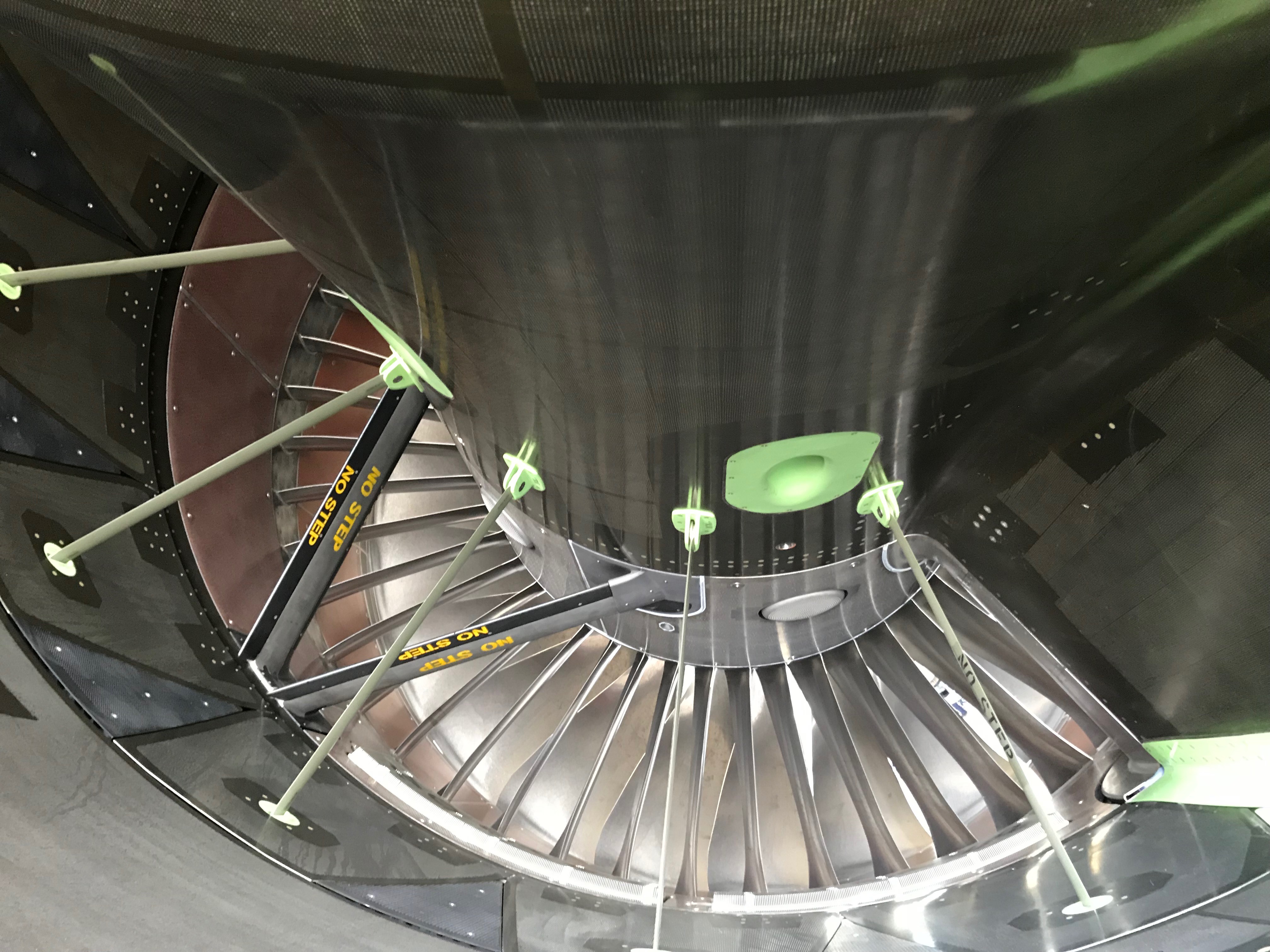 Fan and turbine exhaust ducts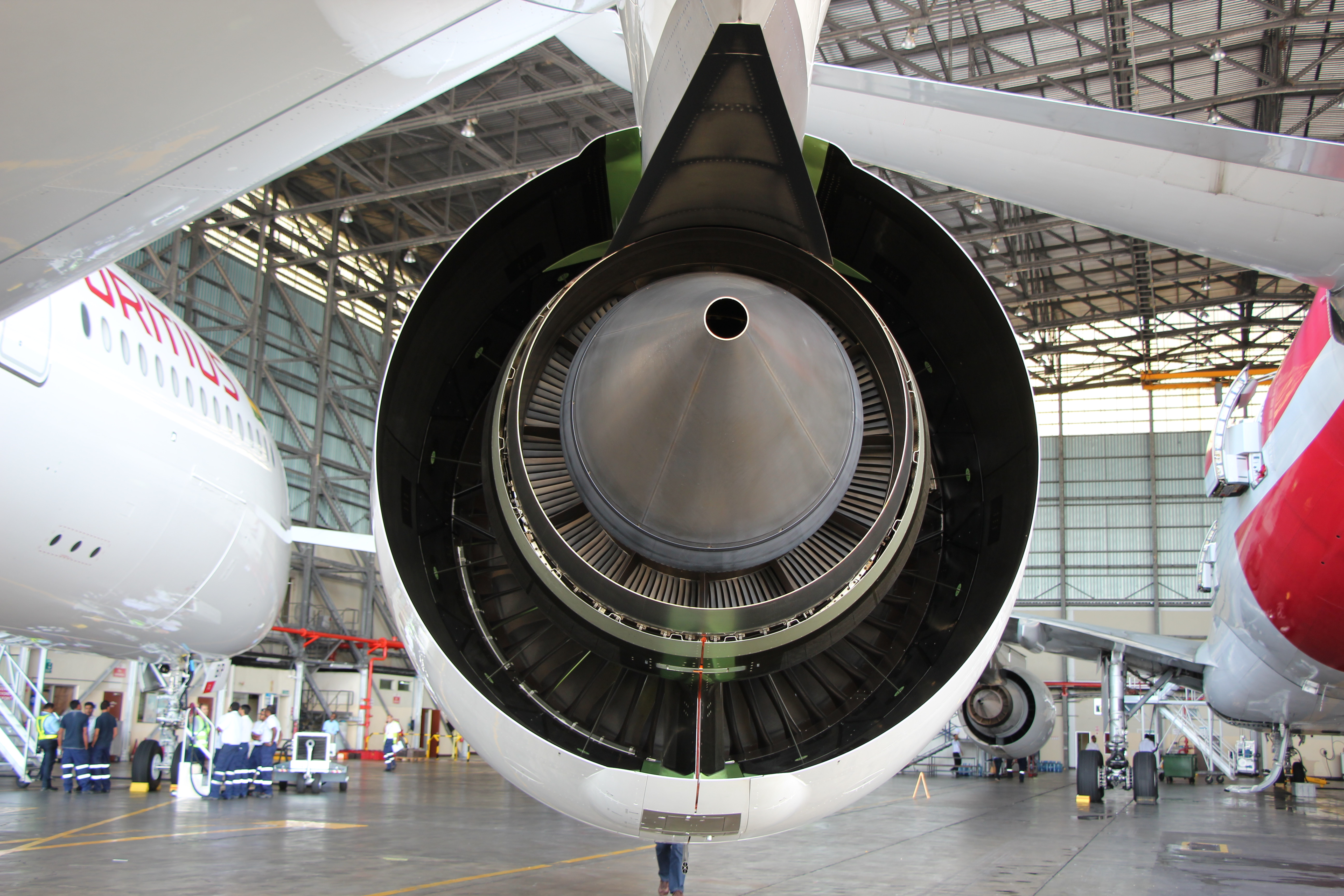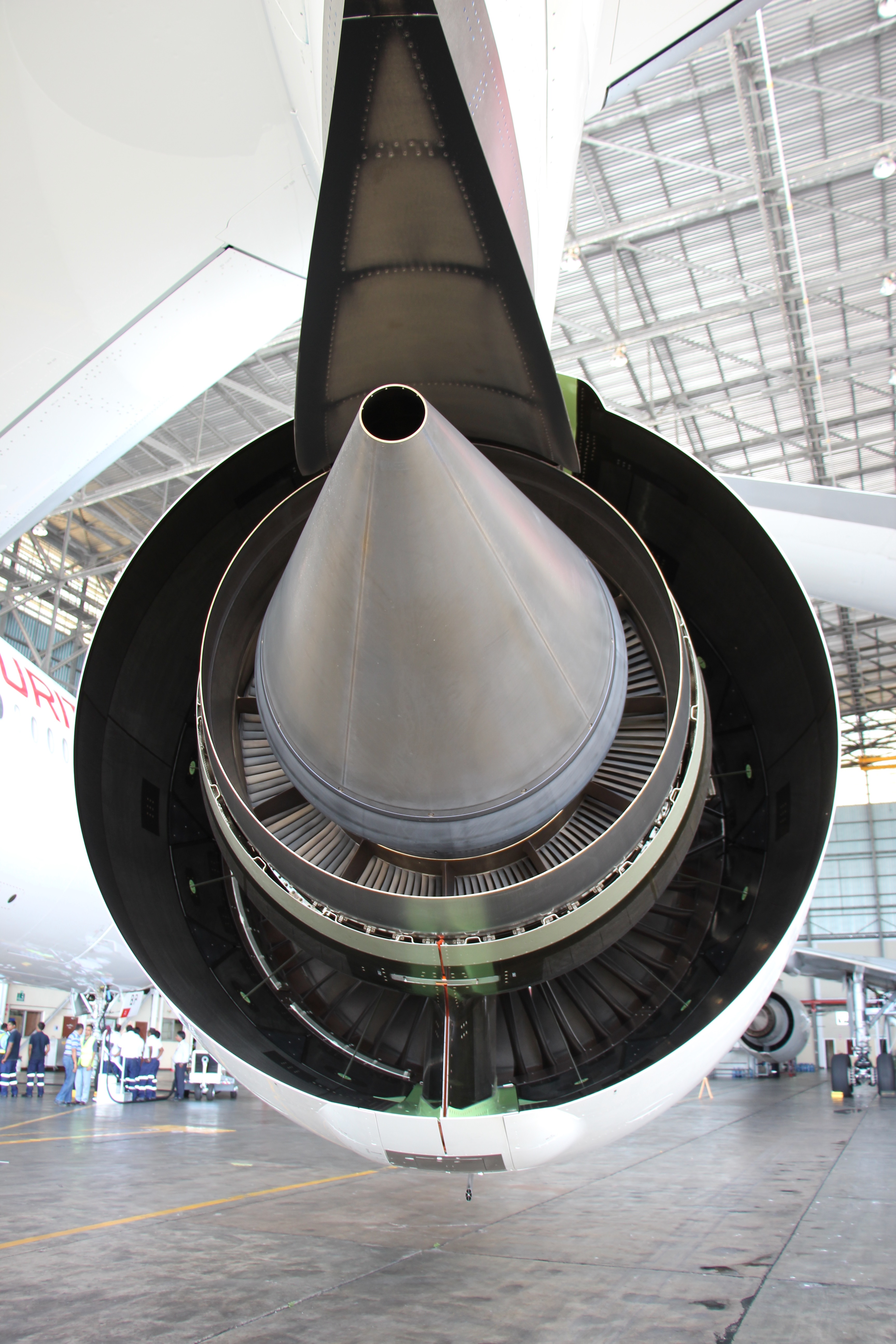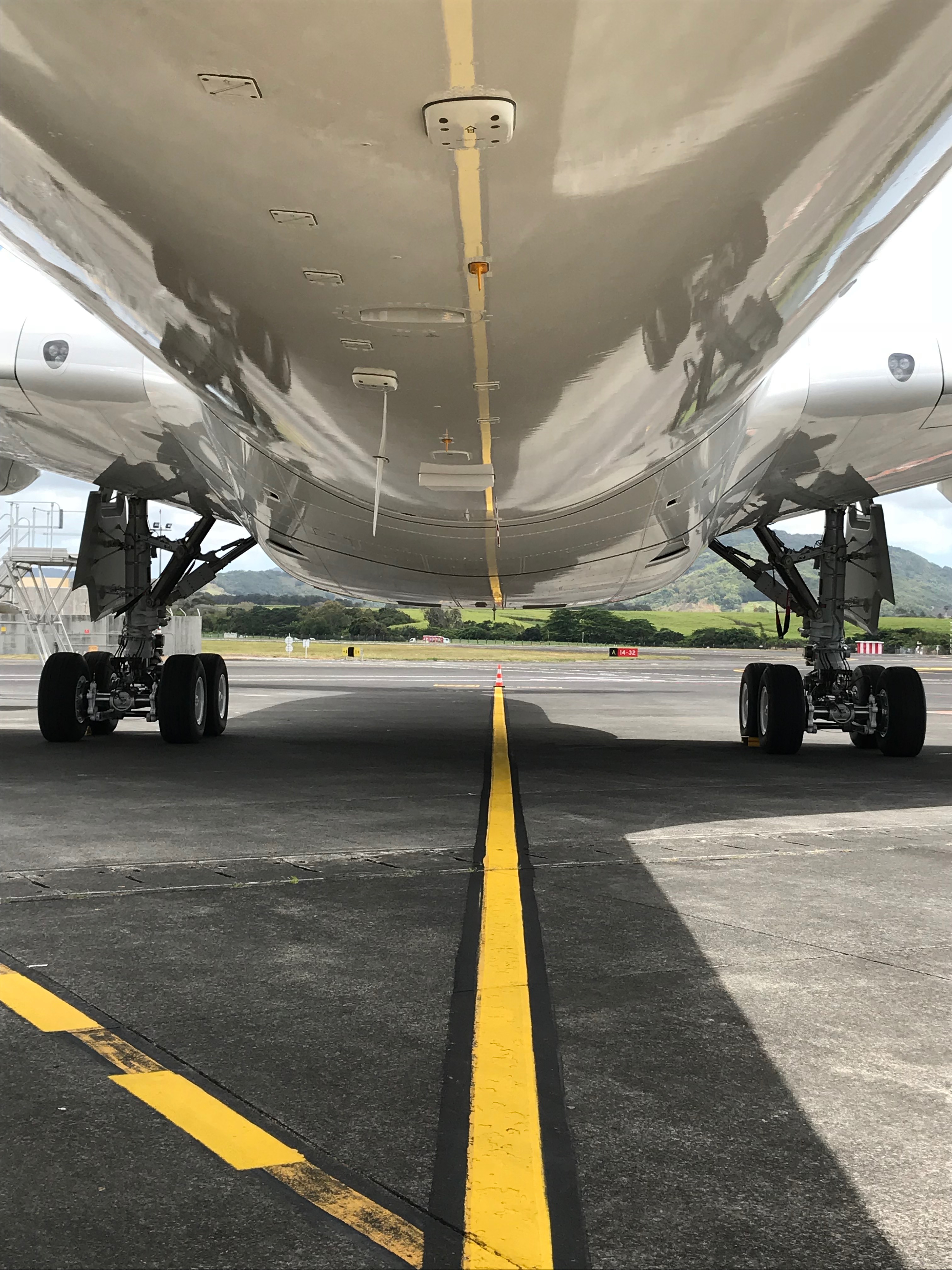 Nice and glossy paint under the fuselage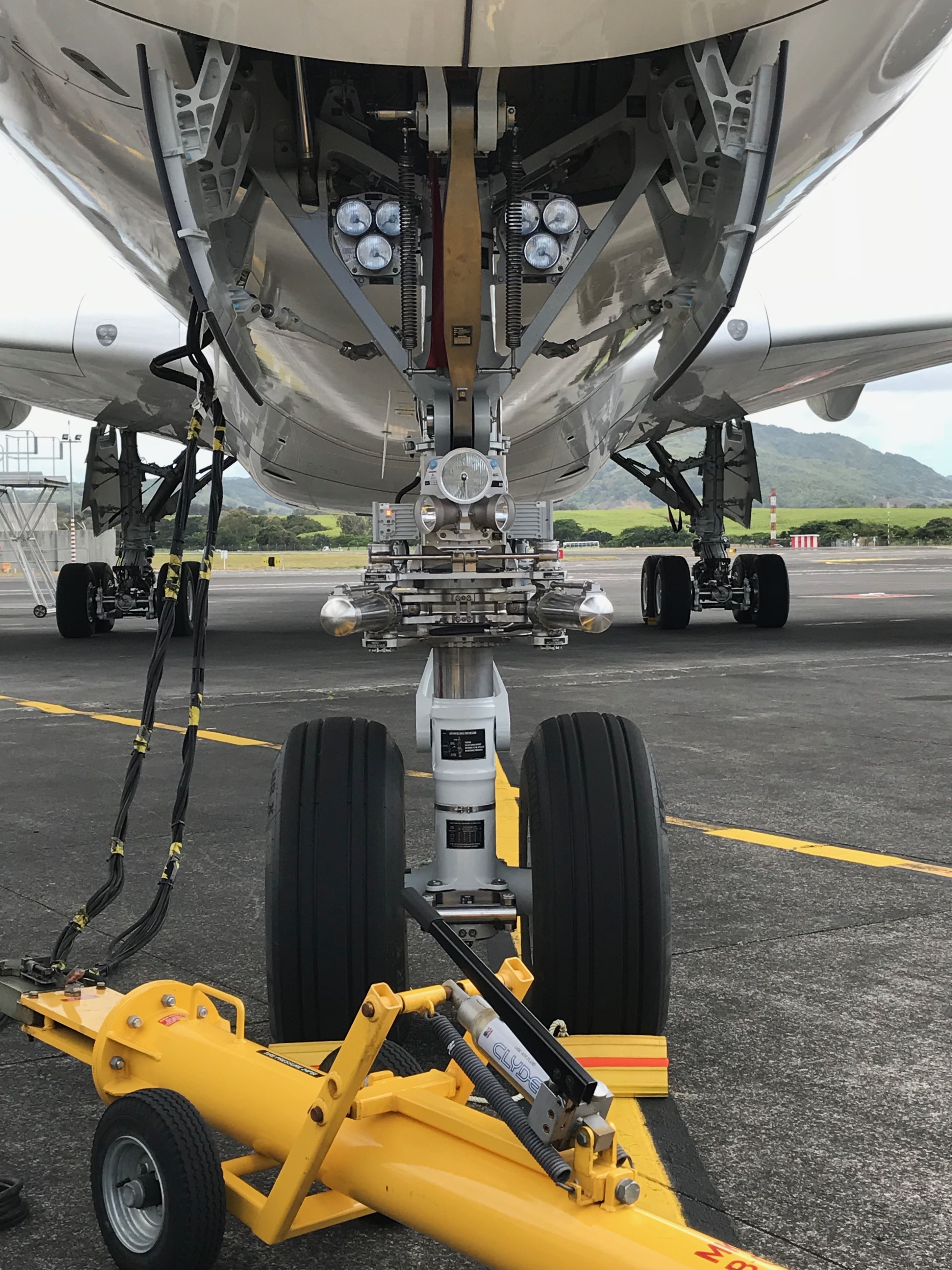 On top, downlink springs and just above the tyres, nose gear steering actuators.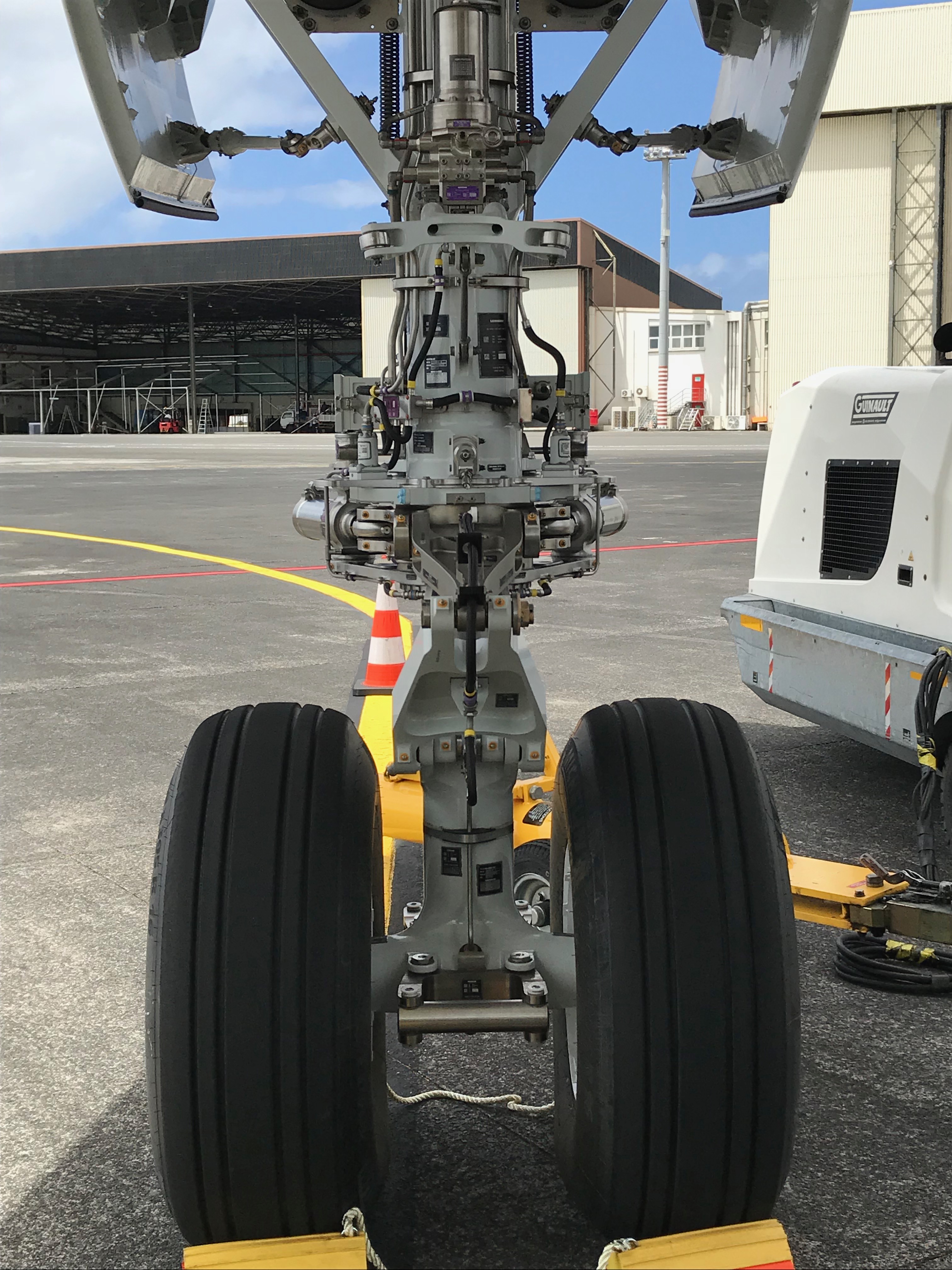 On top, Hydraulic Block and servo valve, midway, RVDTs and between the wheels , Aft tow fitting and bracket
Nose landing gear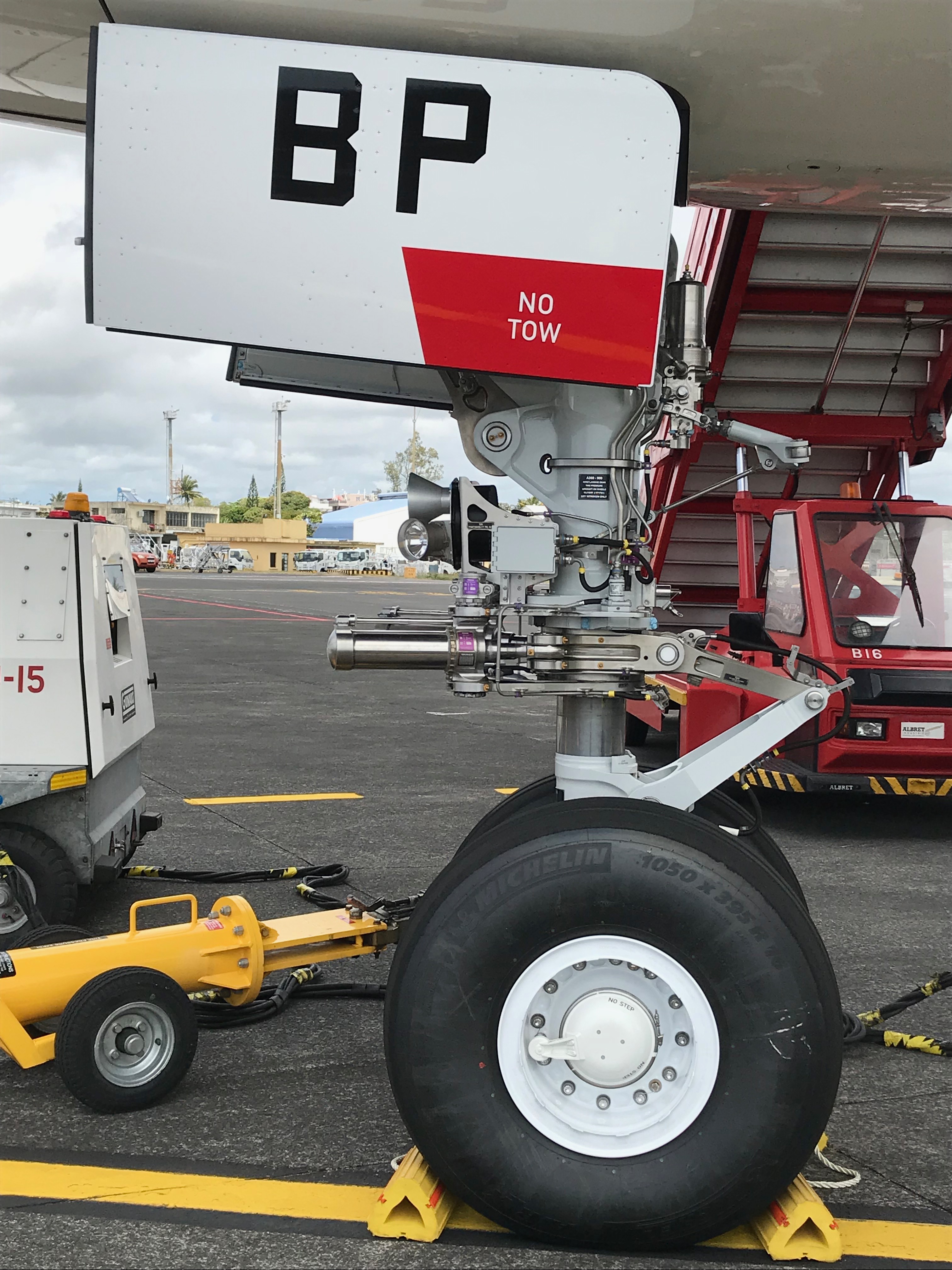 Michelin tyres filled with nitrogen. For the purpose of wheel balancing, red dot on tyre is facing the TPIS sensor in the wheel hub.
LHS Probes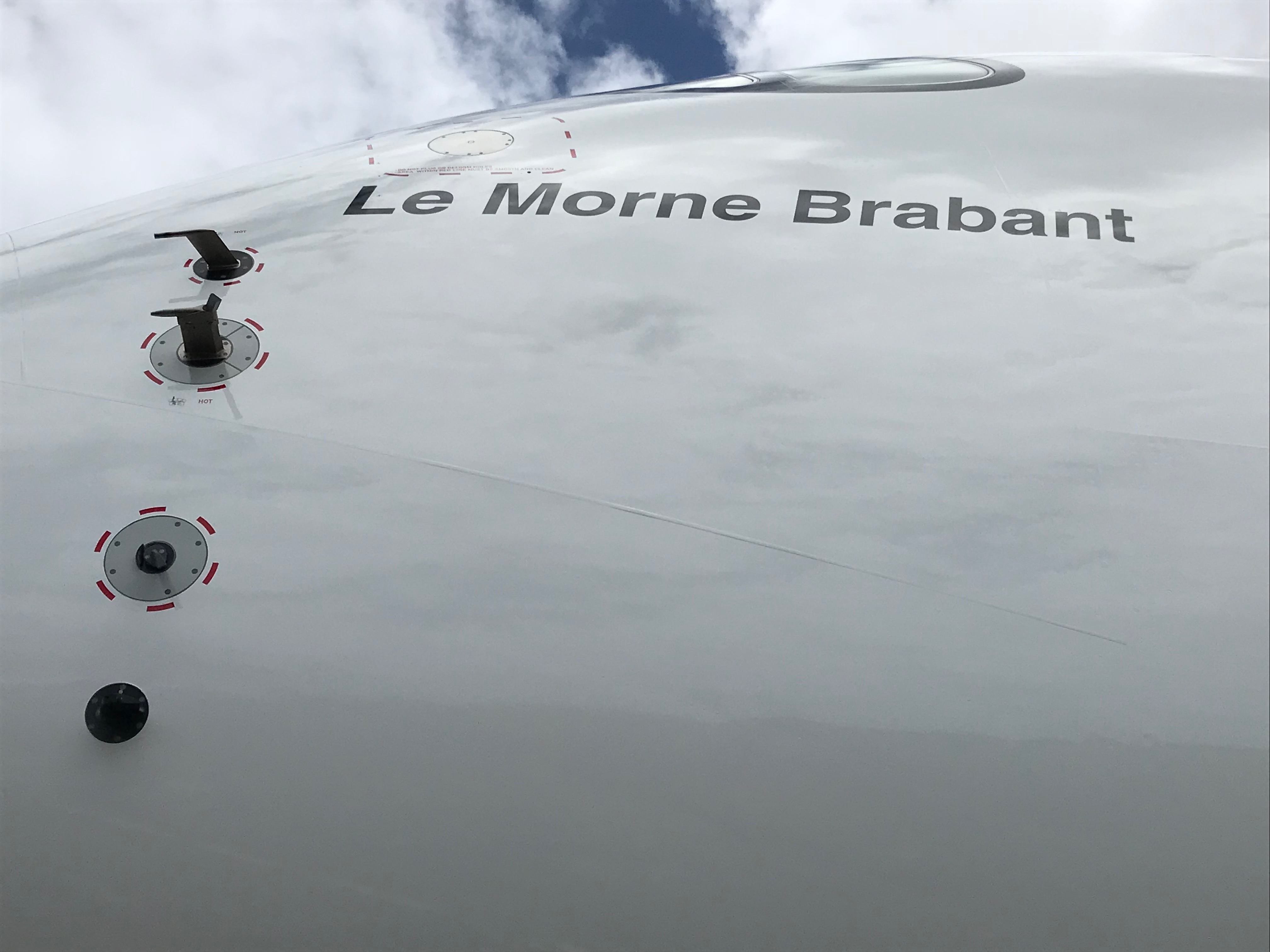 LH Standby Static Probe, Standby Pitot Probe, MultiFunction Probe 1 (MFP1), Integrated Static Probe (ISP), Angle of Attack Probe (AOA)
RHS Probes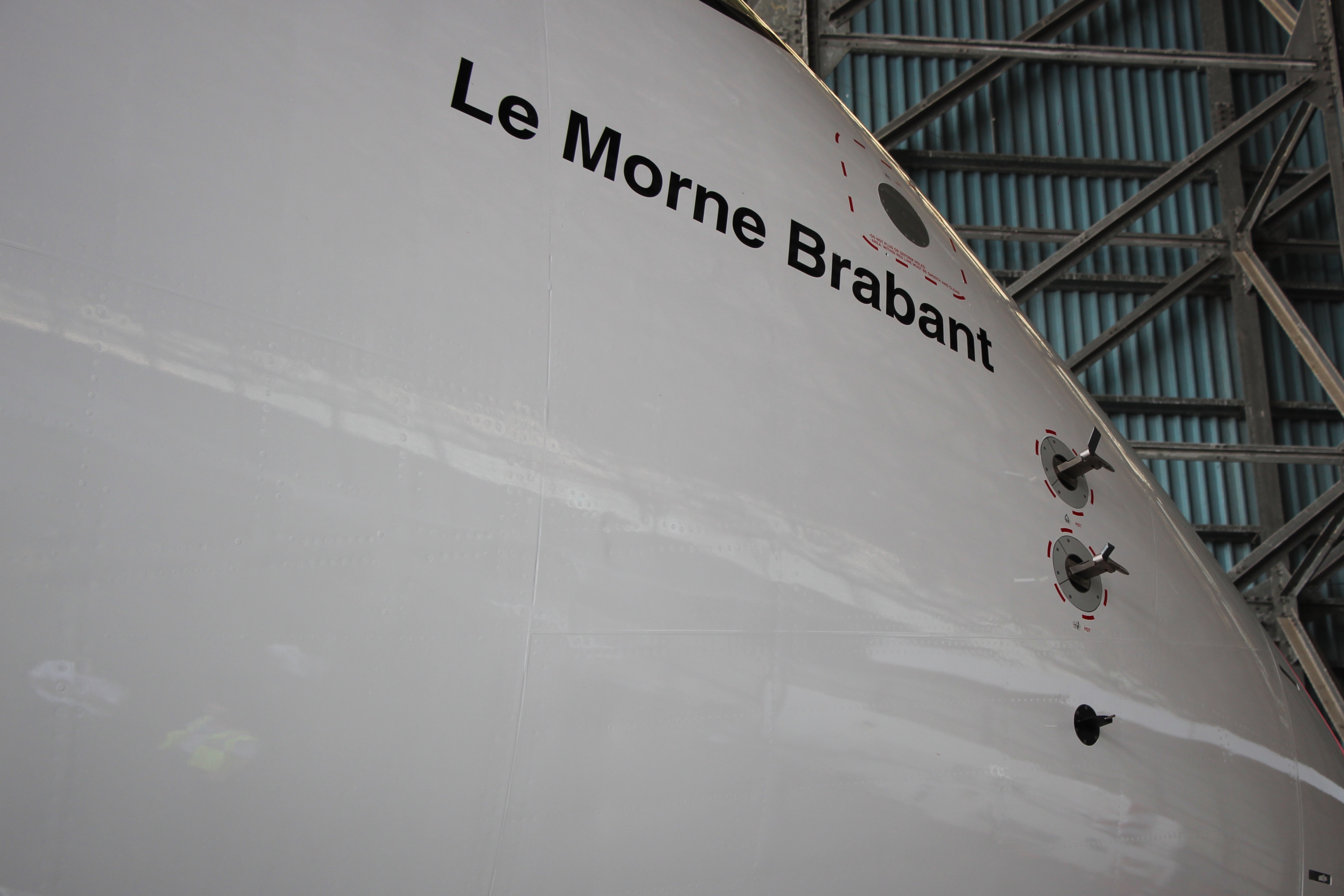 RH Standby Static Probe, MuliFunction Probes (MFP)
CDS and AFS control panel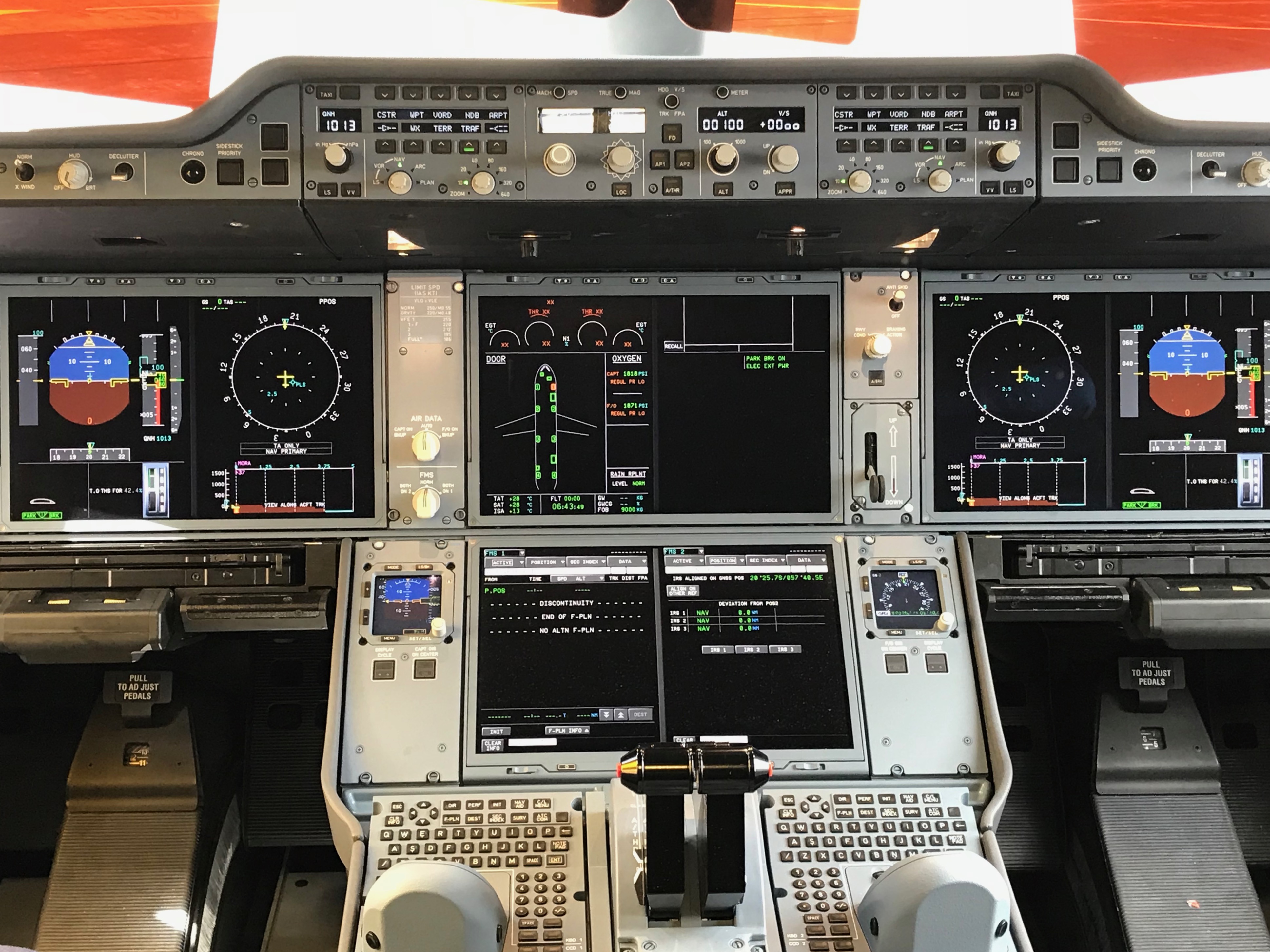 The four screens: Control and Display System (CDS) consisting of Primary Flight Display (PDF), Navigation Display (ND), System Display (SD), Multifunction Display (MFD). Each side of the lower screen, Integrated Standby Instrument System (ISIS) and standby magnetic compass which is not visible and is installed on the top of the windshield centre part. Each side of the thrust levers, the Keyboard and Cursor Control Unit (KCCU). On the glareshield, Auto Flight System (EFIS/FCU - AFS control panel)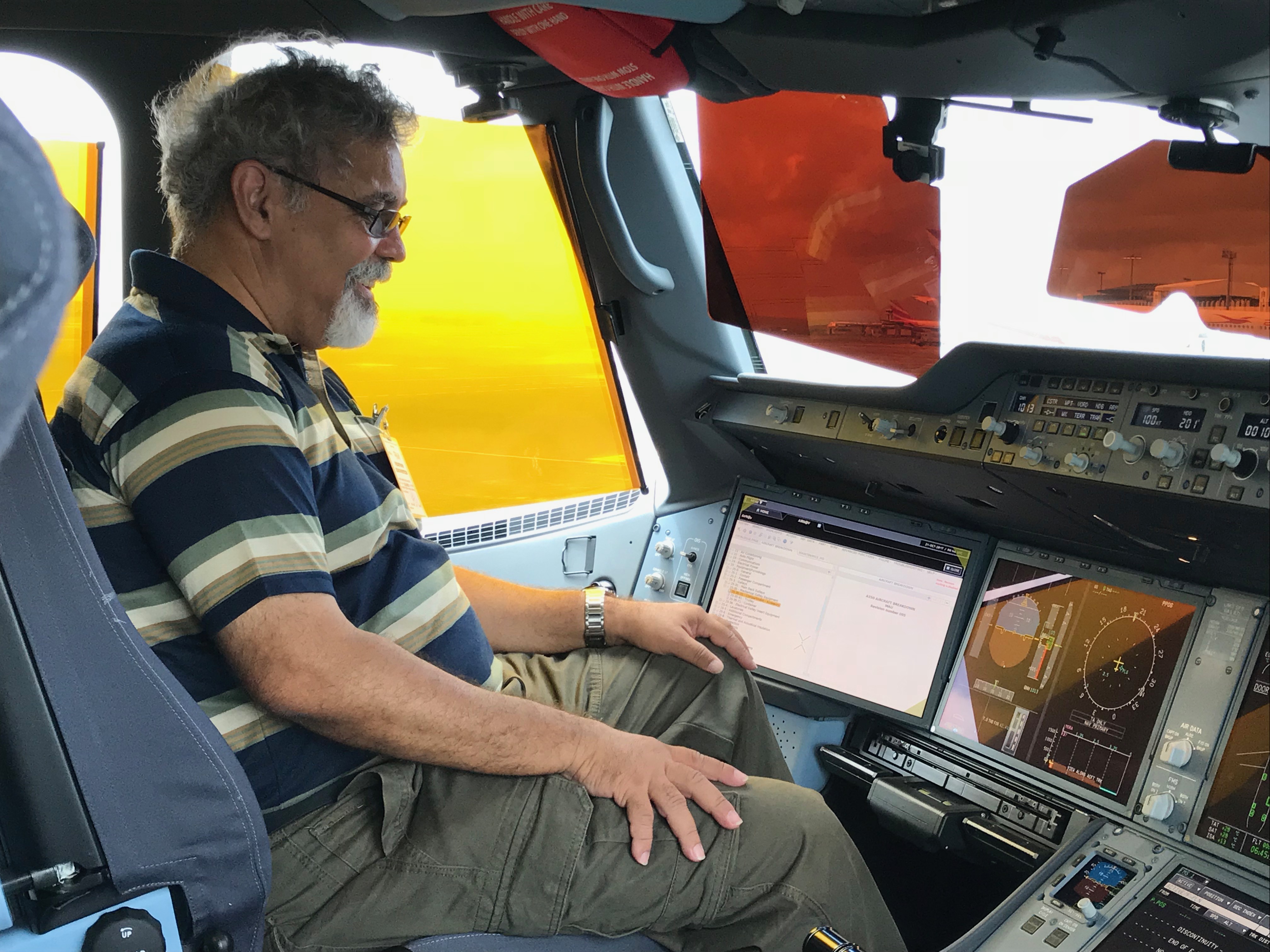 How about an iPhone app for remote control!! 🙂
OIS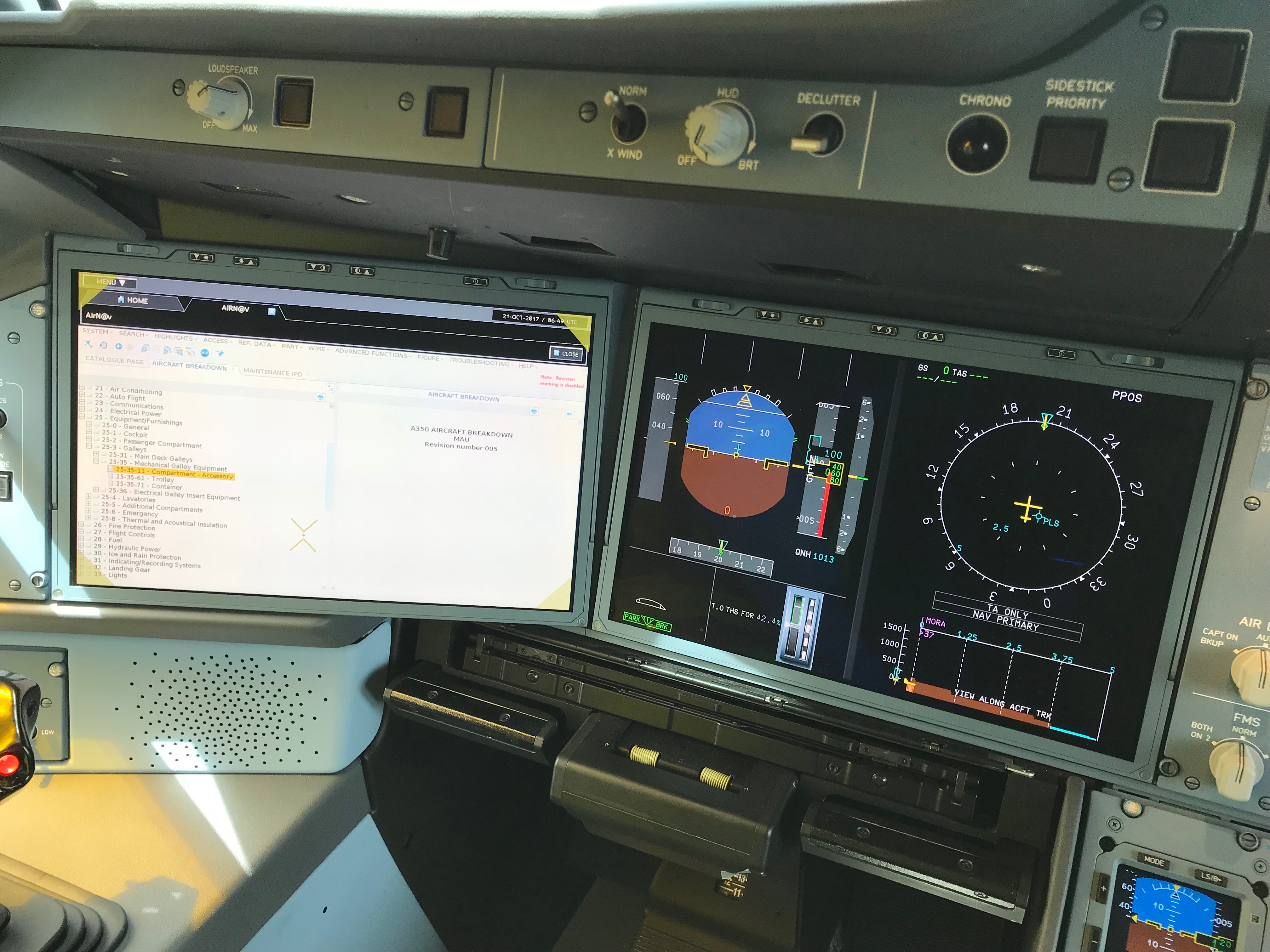 Left screen, Onboard Information System (OIS) Display. Applications and electronic documentation for flight, cabin and maintenance. All six Liquid Crystal Display (LCD) display units are interchangeable.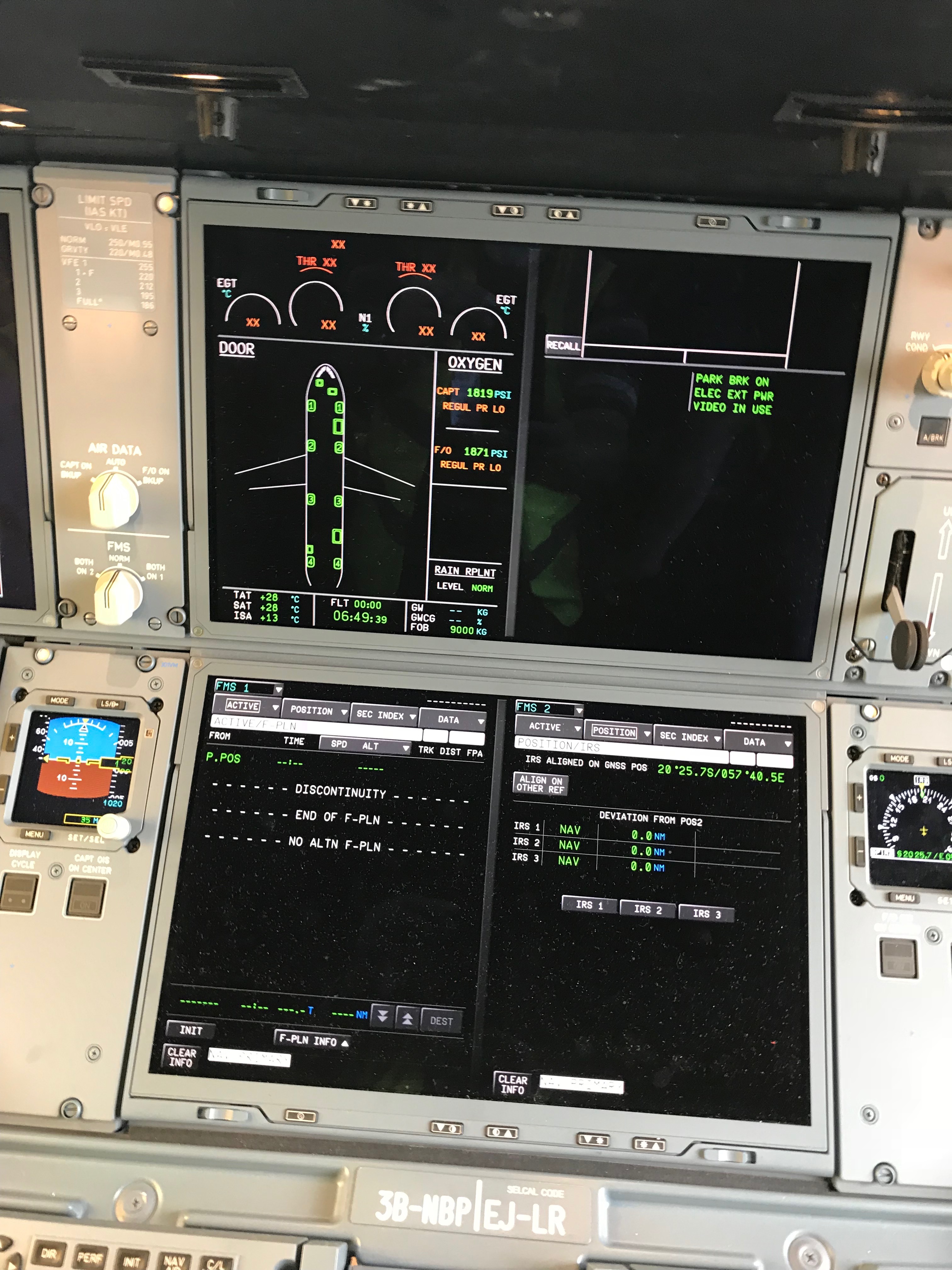 System Display (SD) and Multifunction Display (MFD)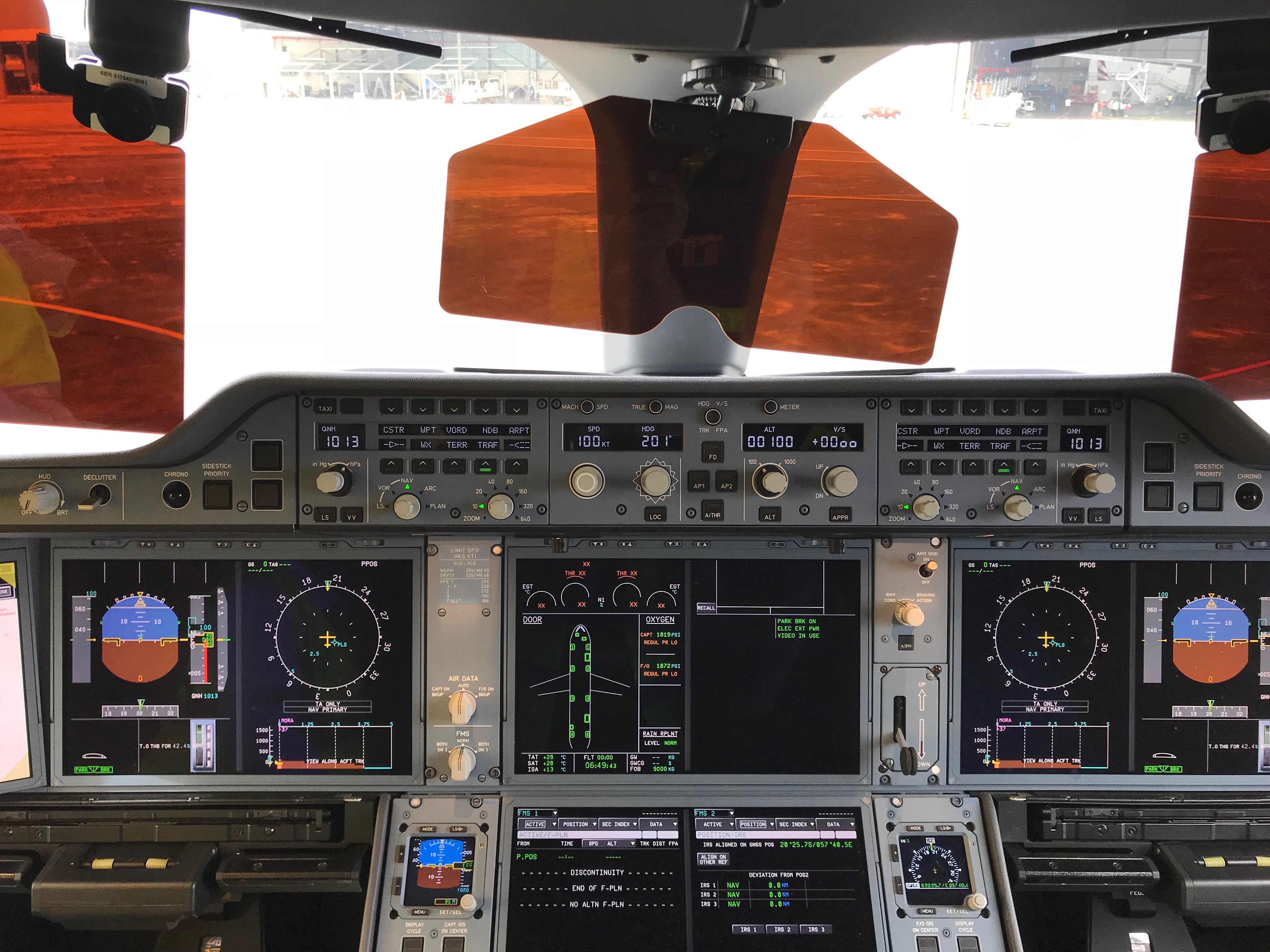 Standby magnetic compass behind centre sun visor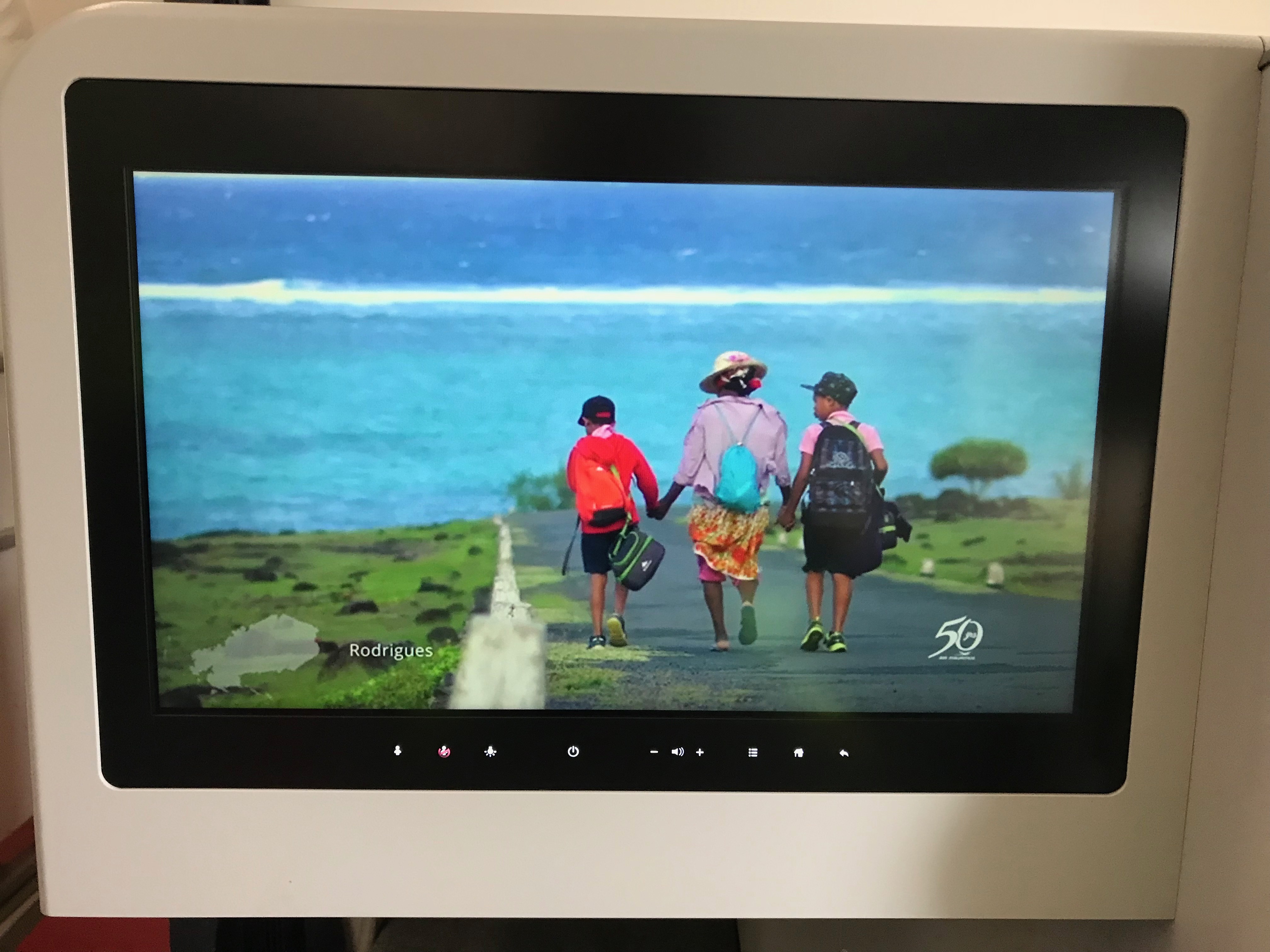 17" screen in Business Class.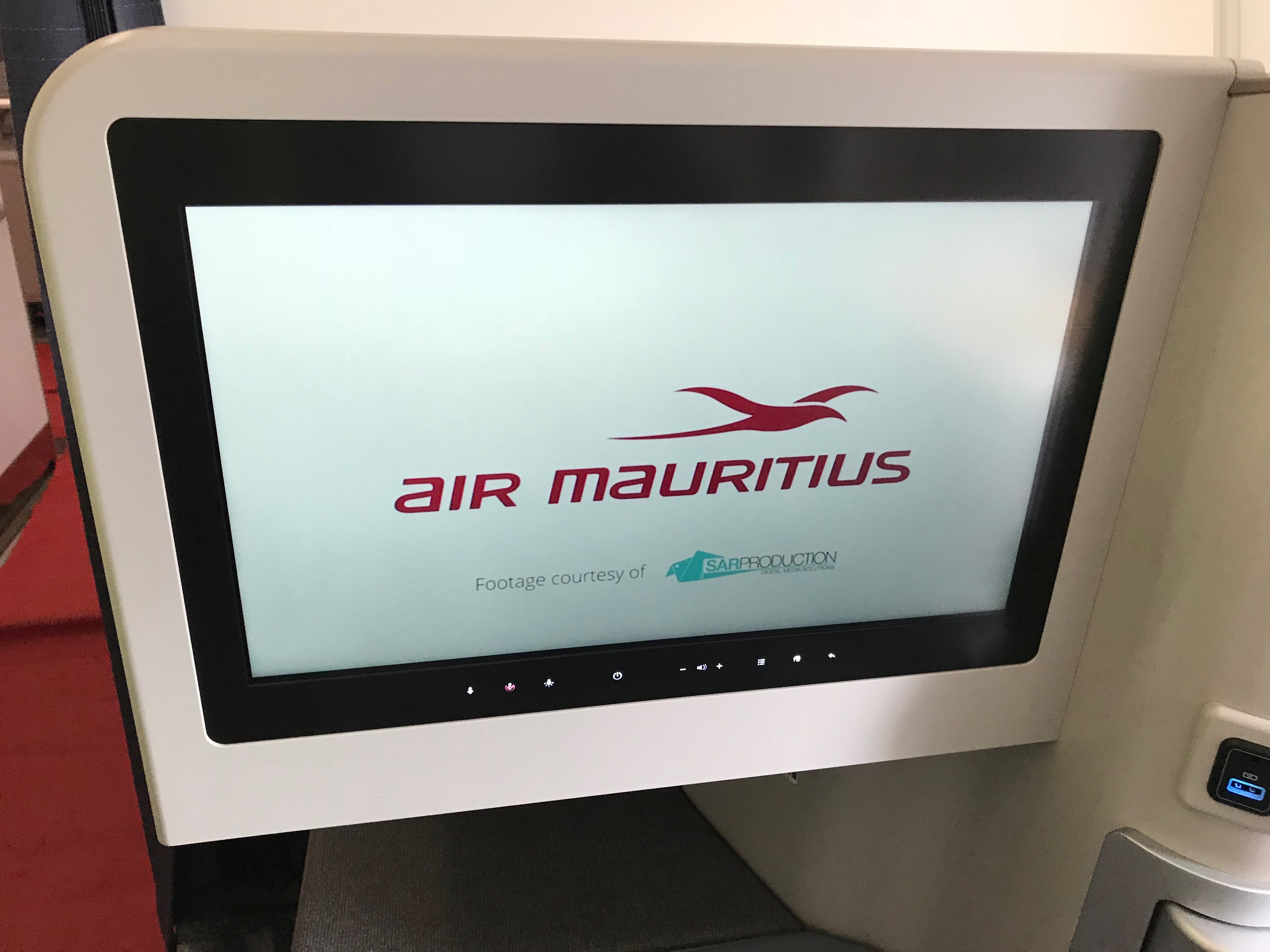 Business Class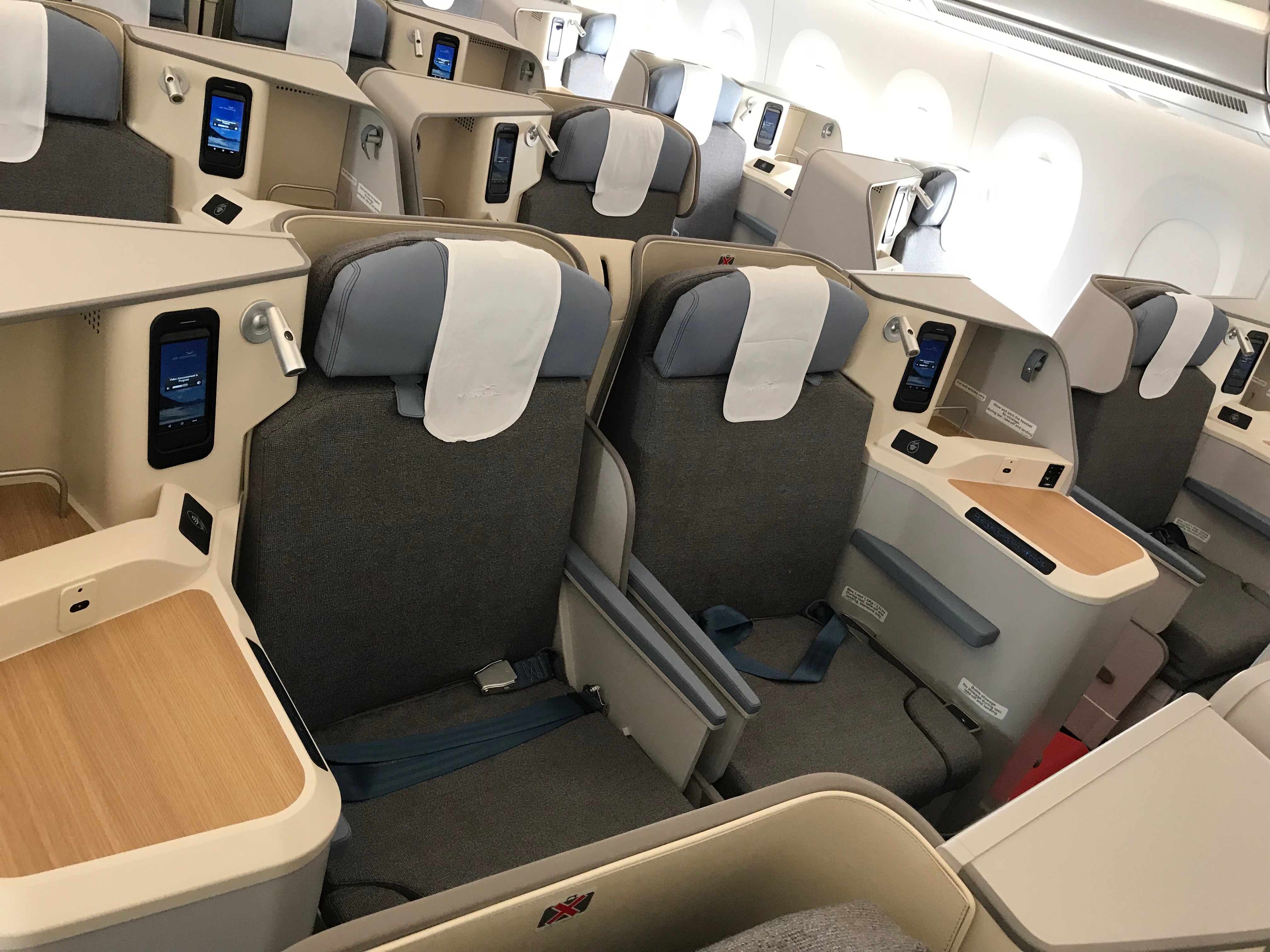 28 seats lie flat.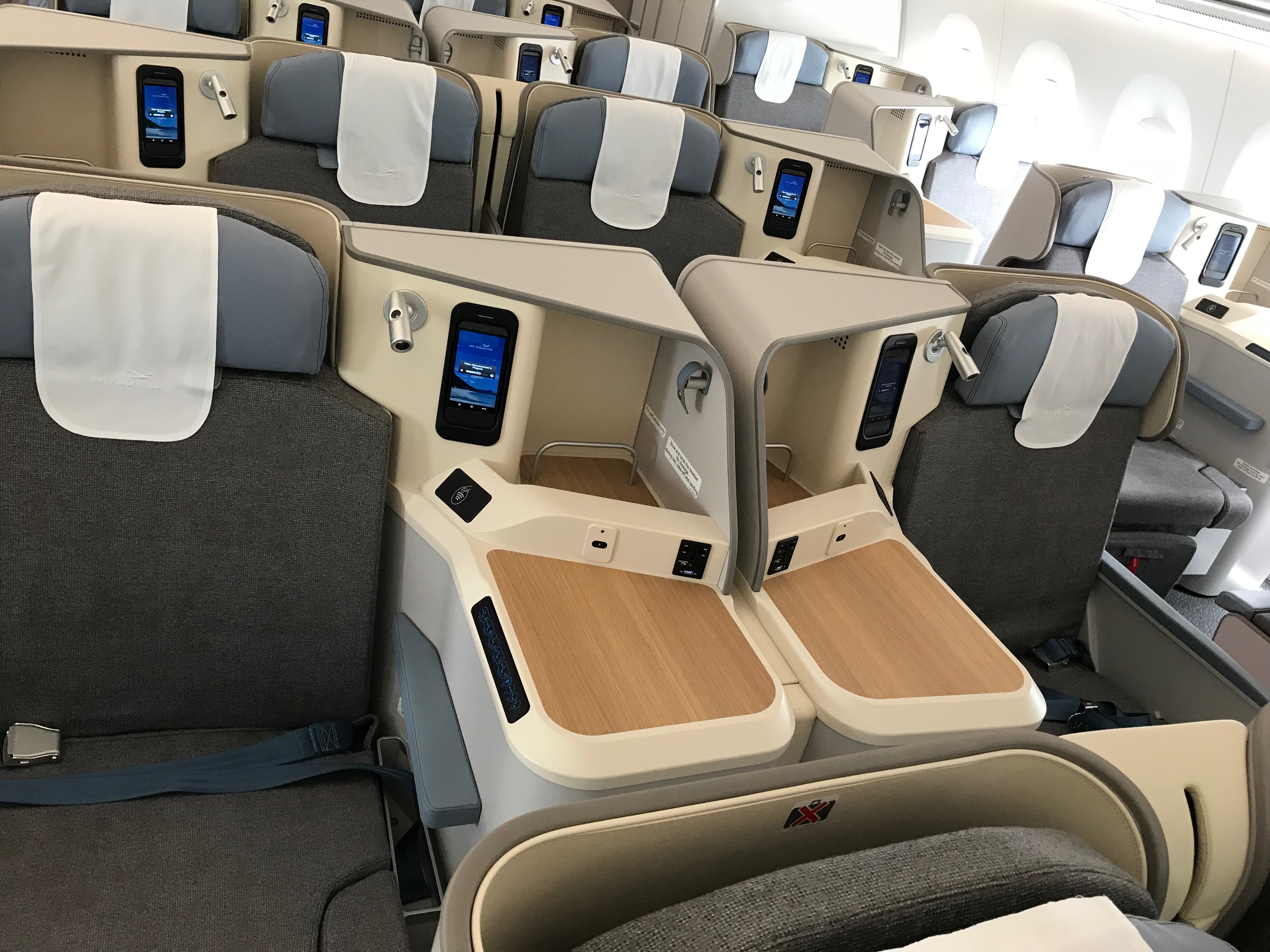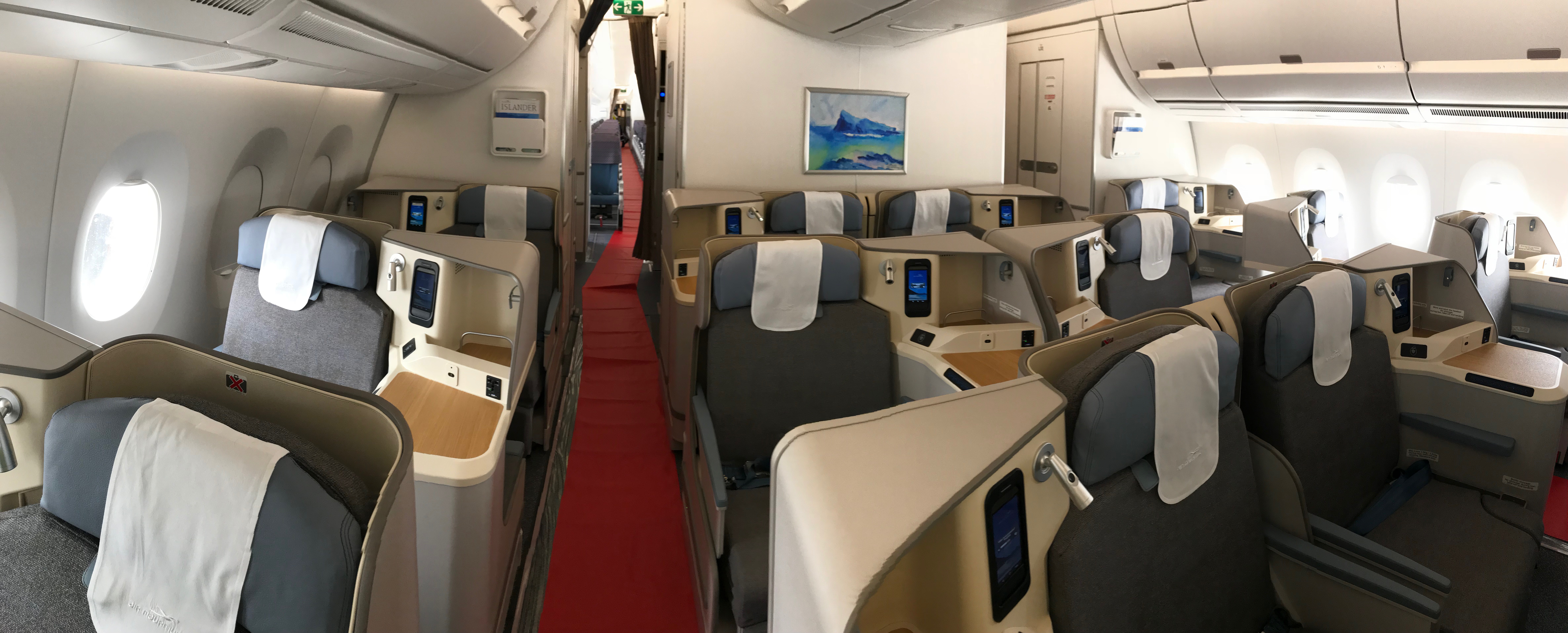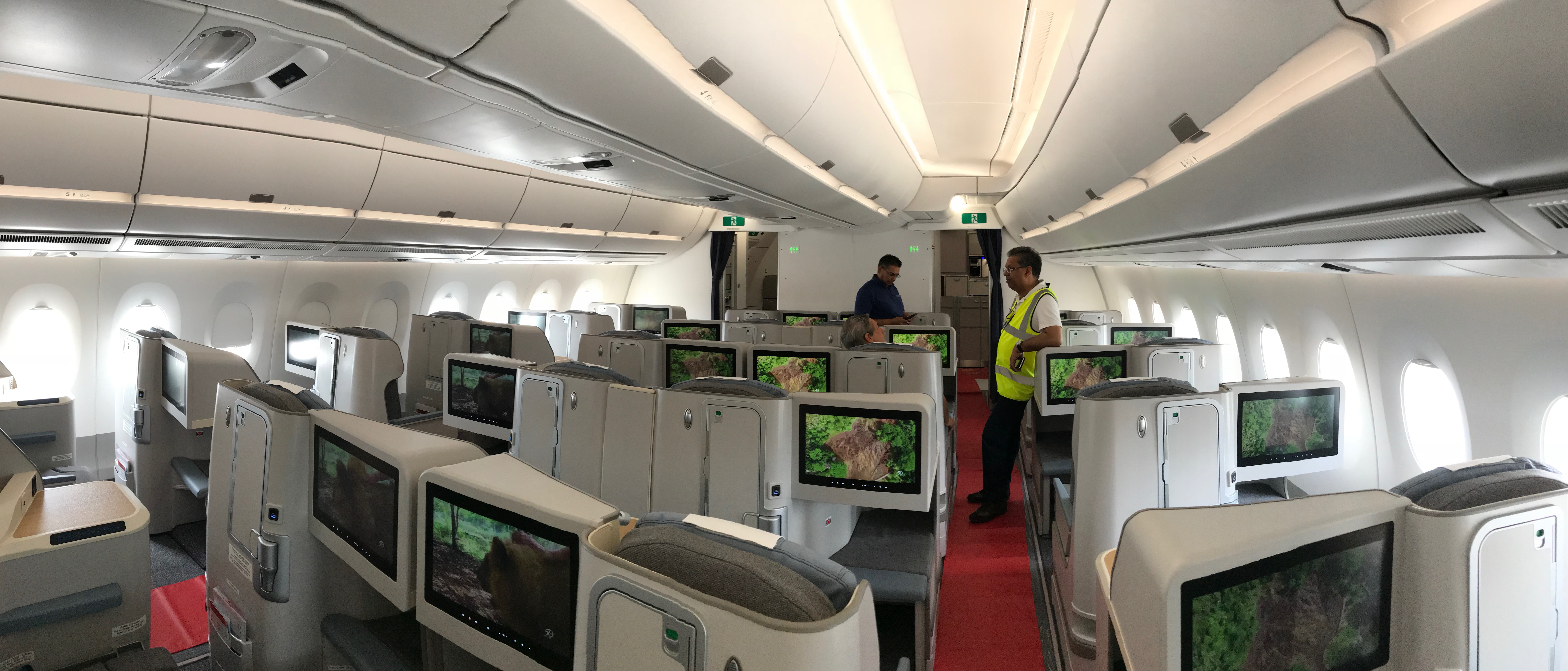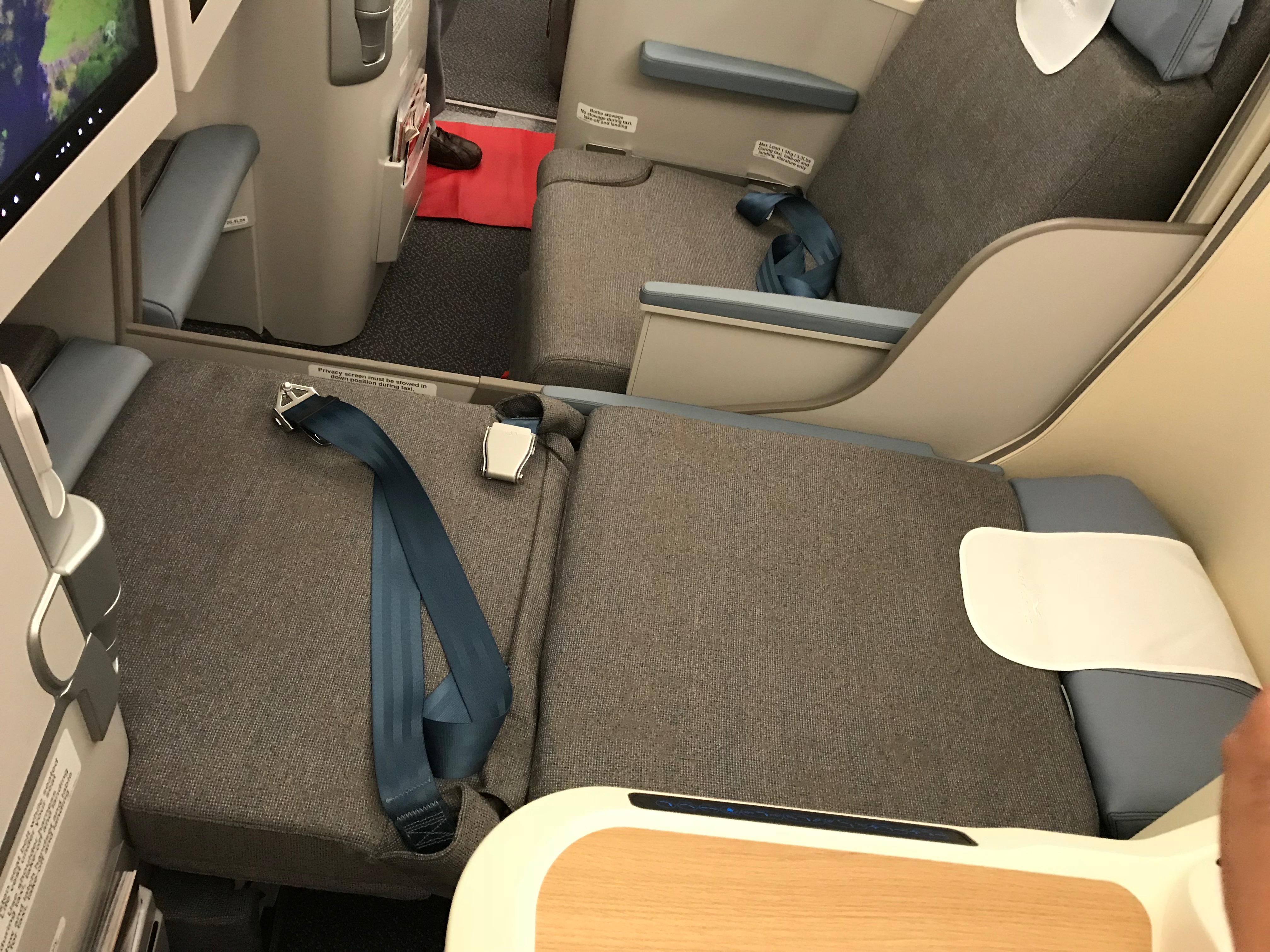 Full flat seat.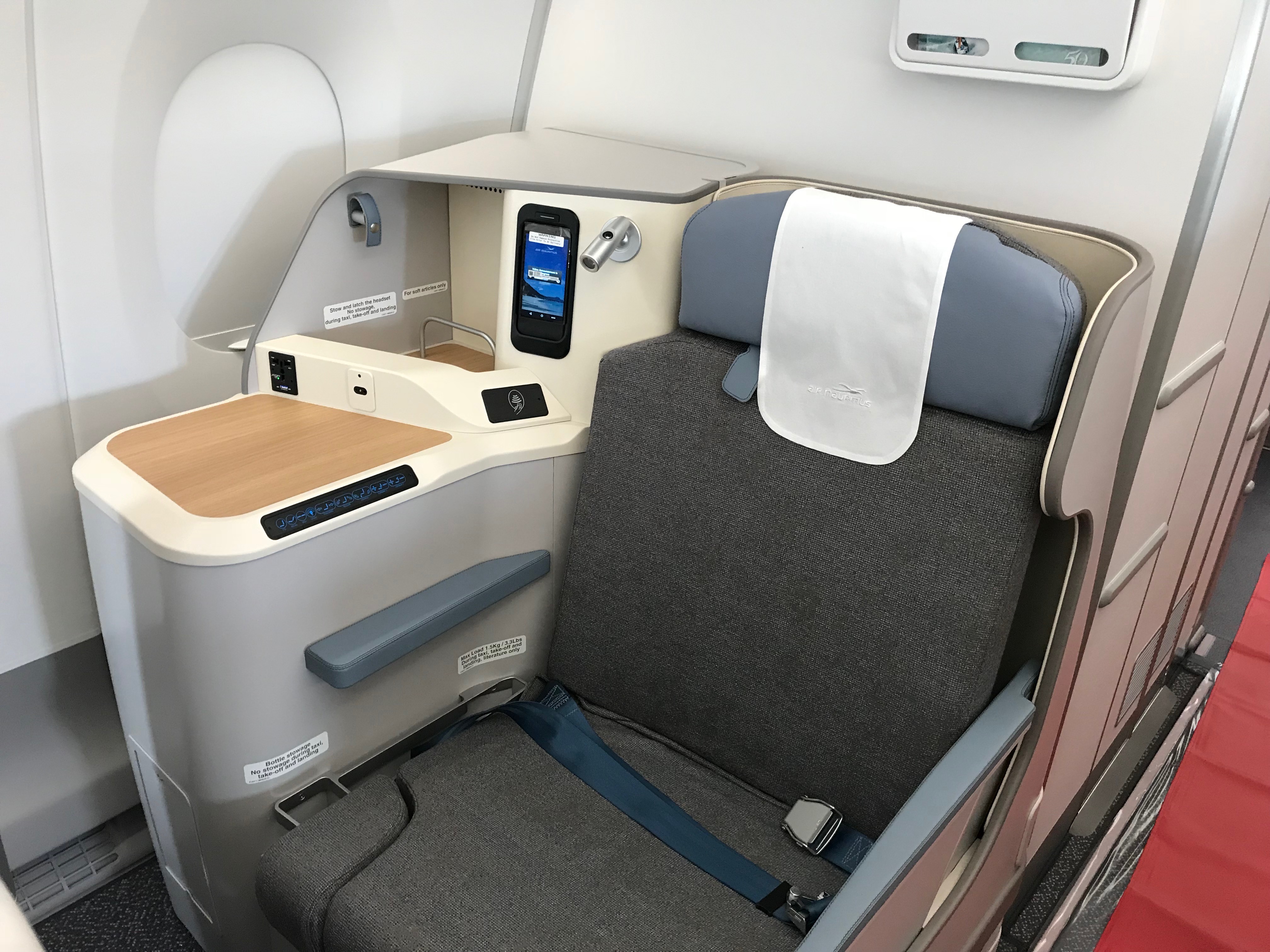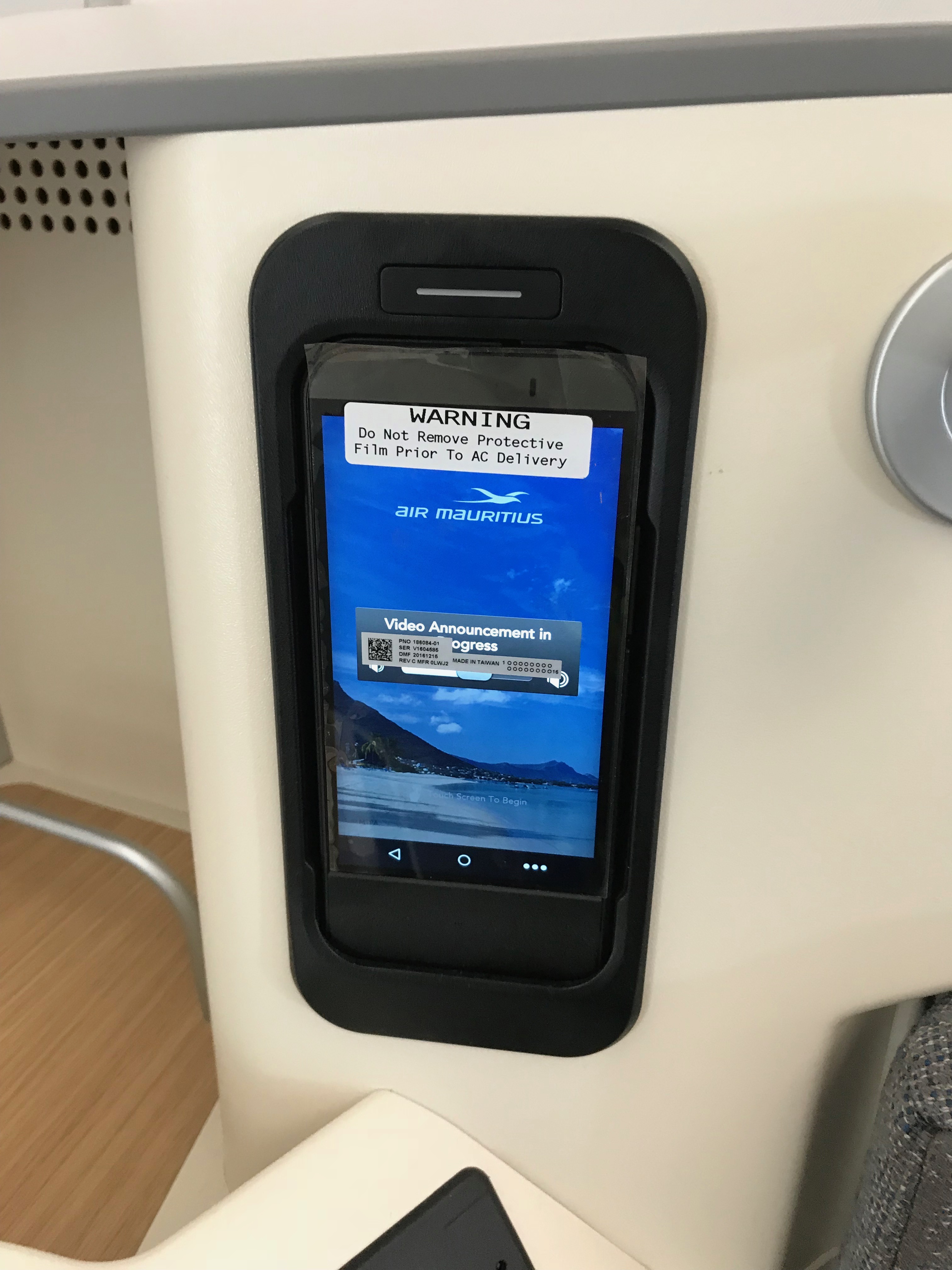 Passenger seat control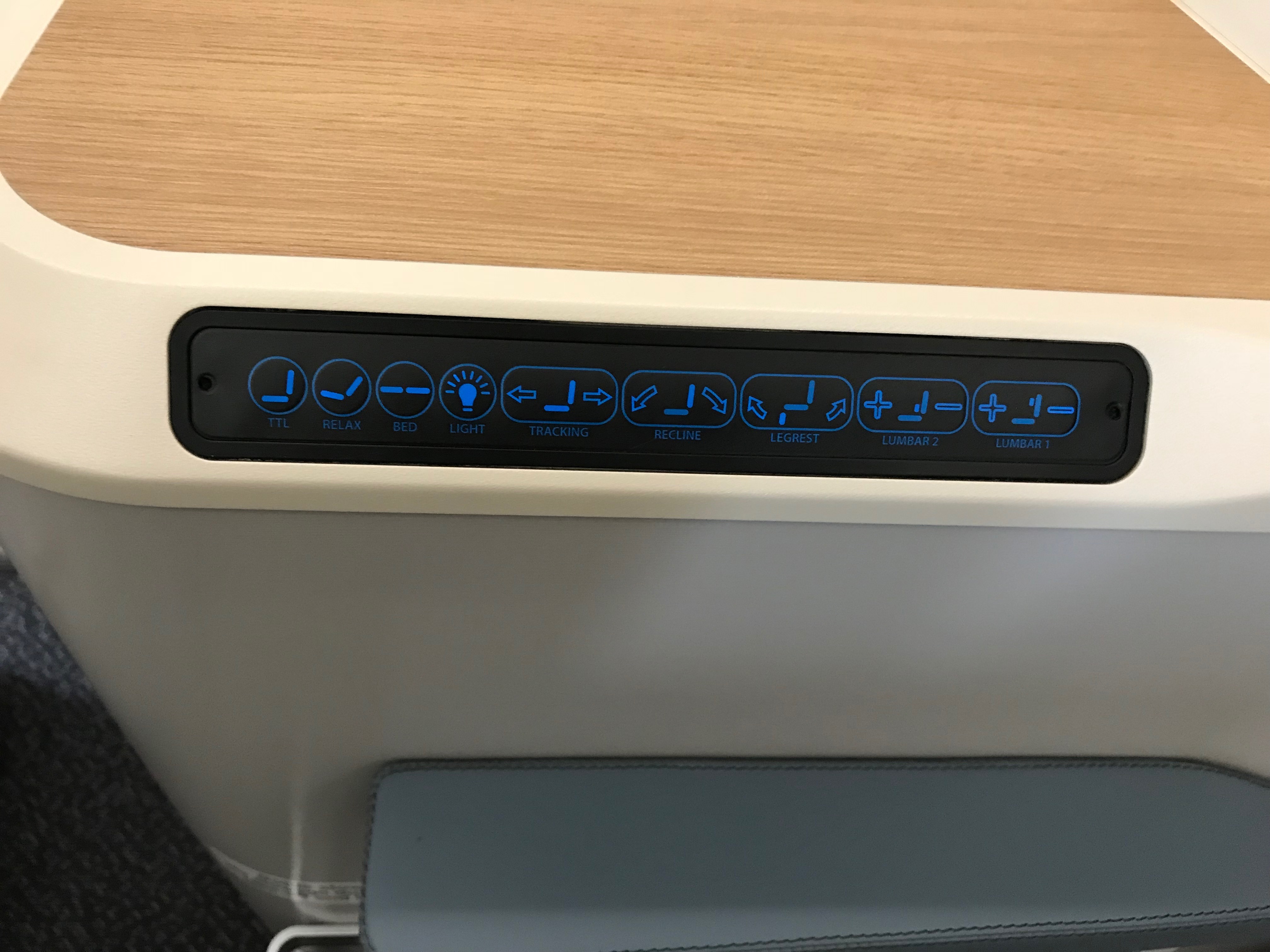 Seat and light control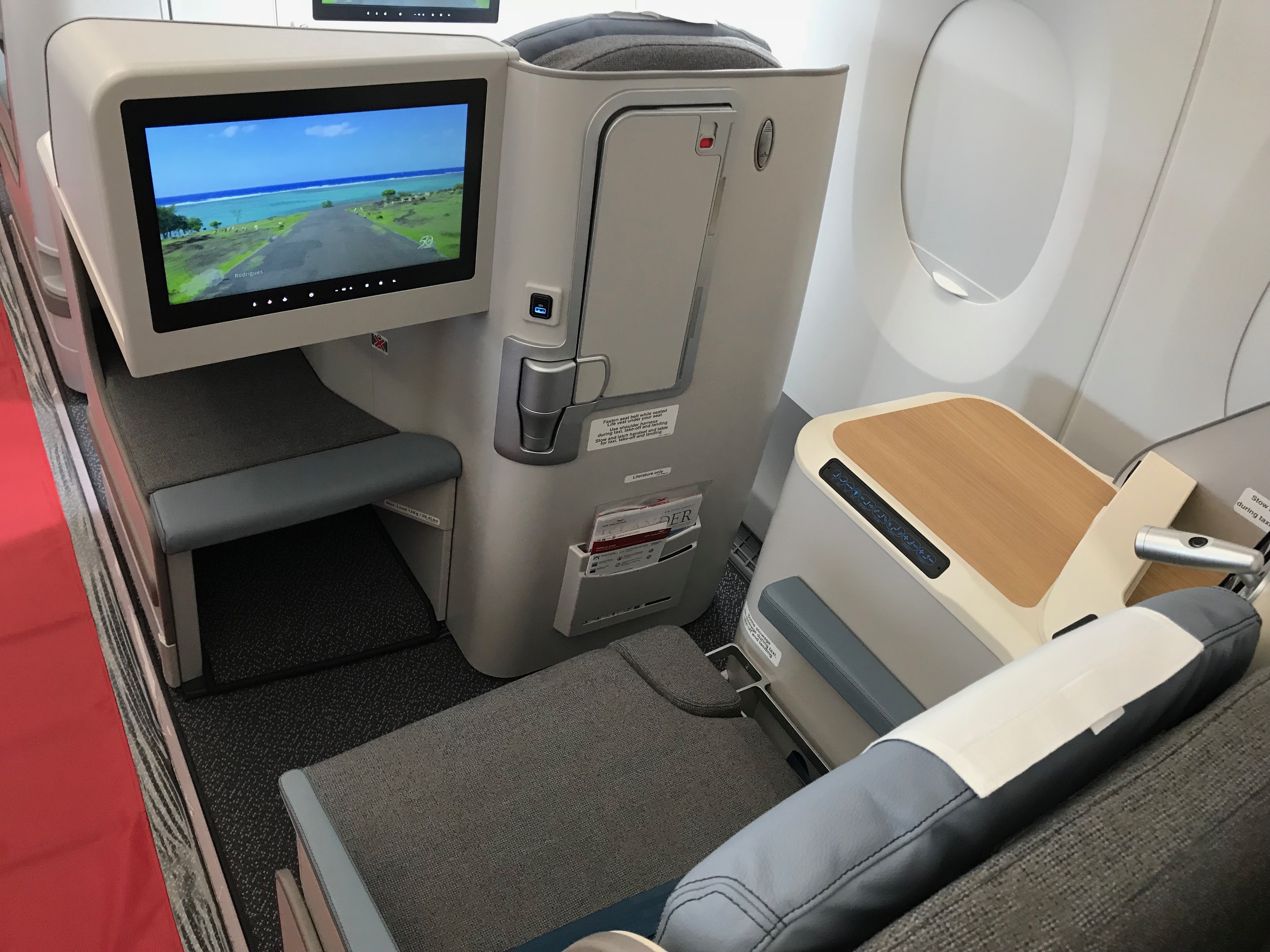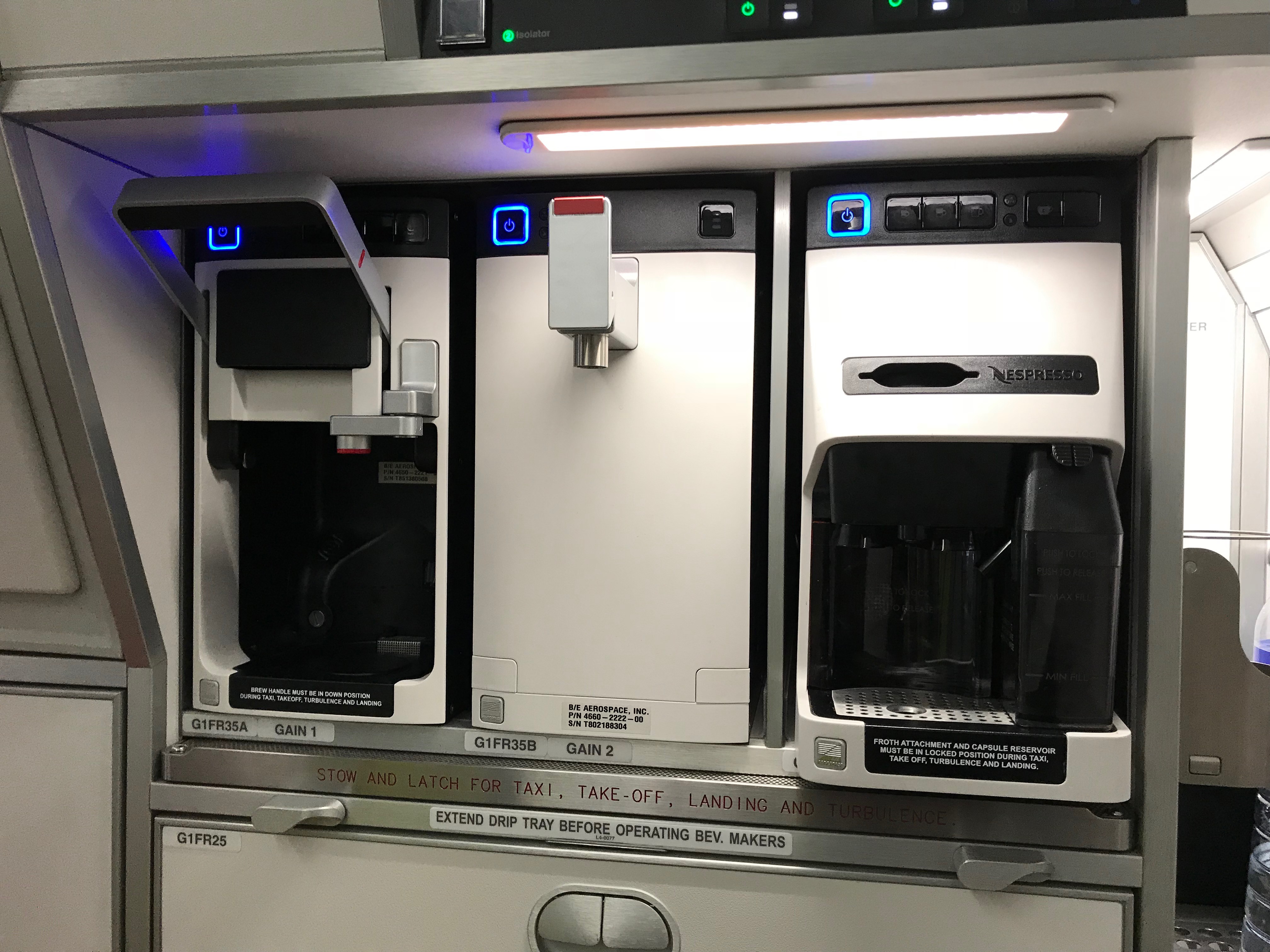 Right hand side, Nespresso machine in forward galley.
Economy Class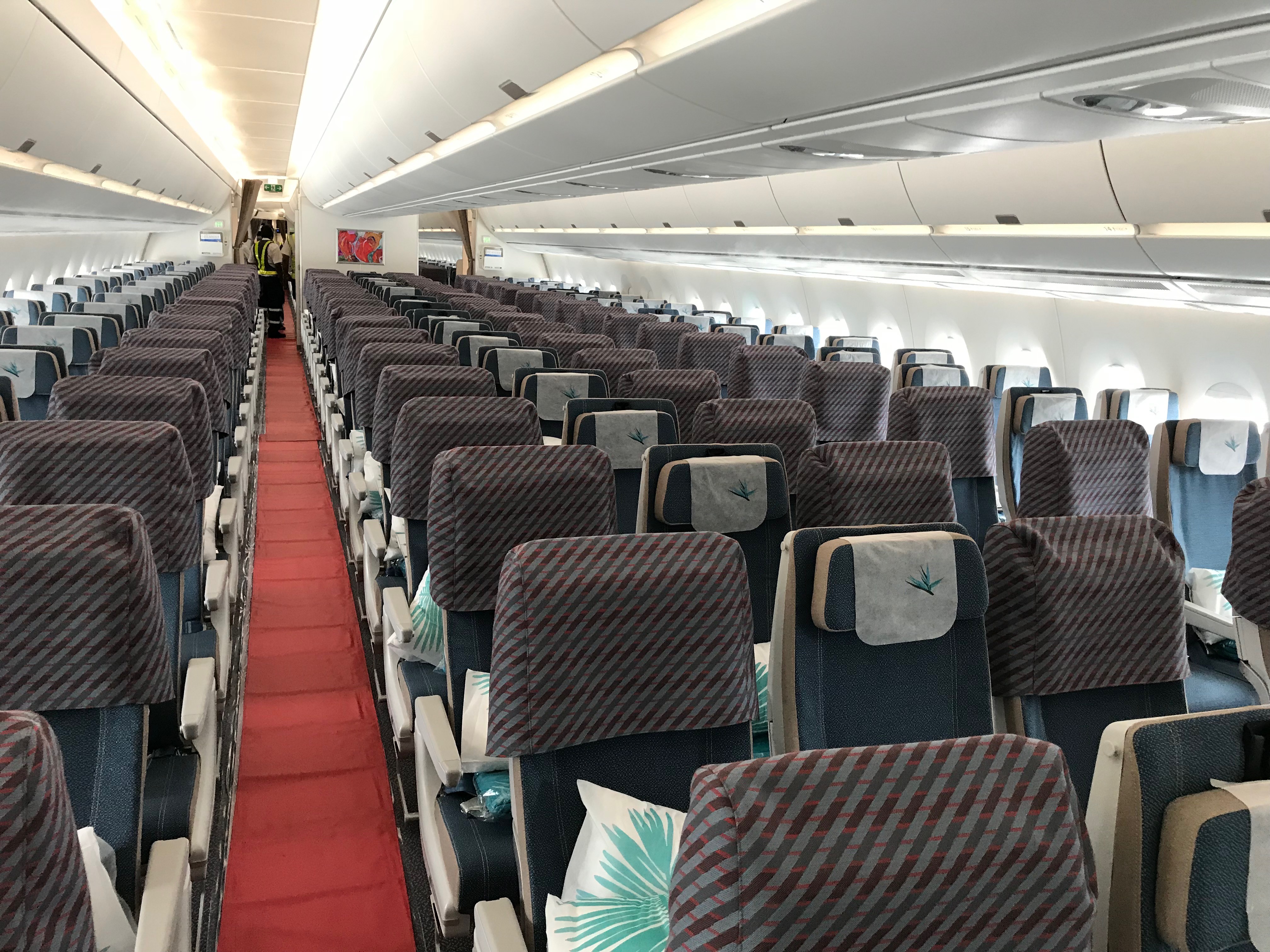 298 seats in Economy Class and 18" wide seats.
Video screen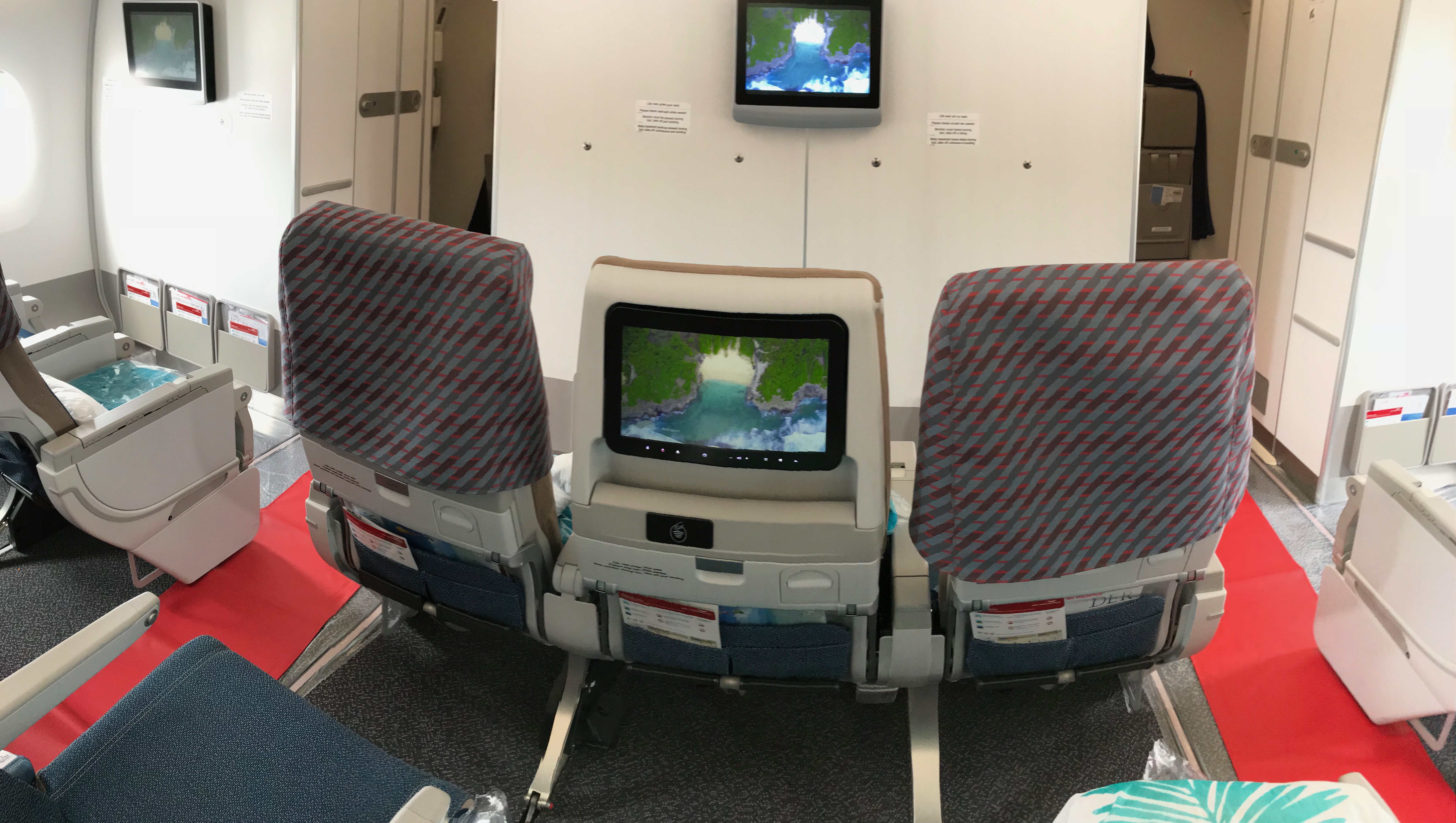 11,6" screen in Economy Class. Note protective covers fitted on the two other seats, will be removed before next flight!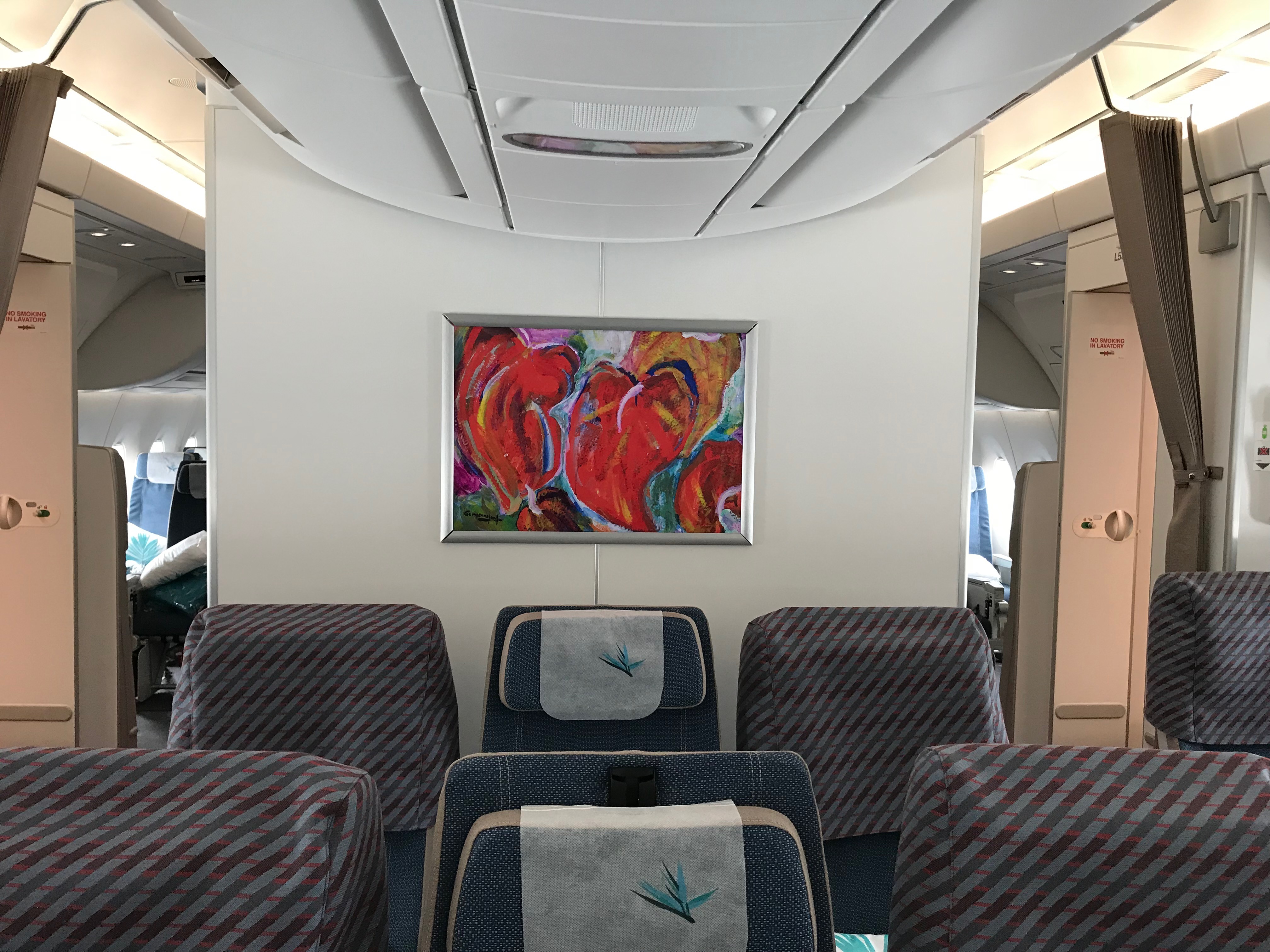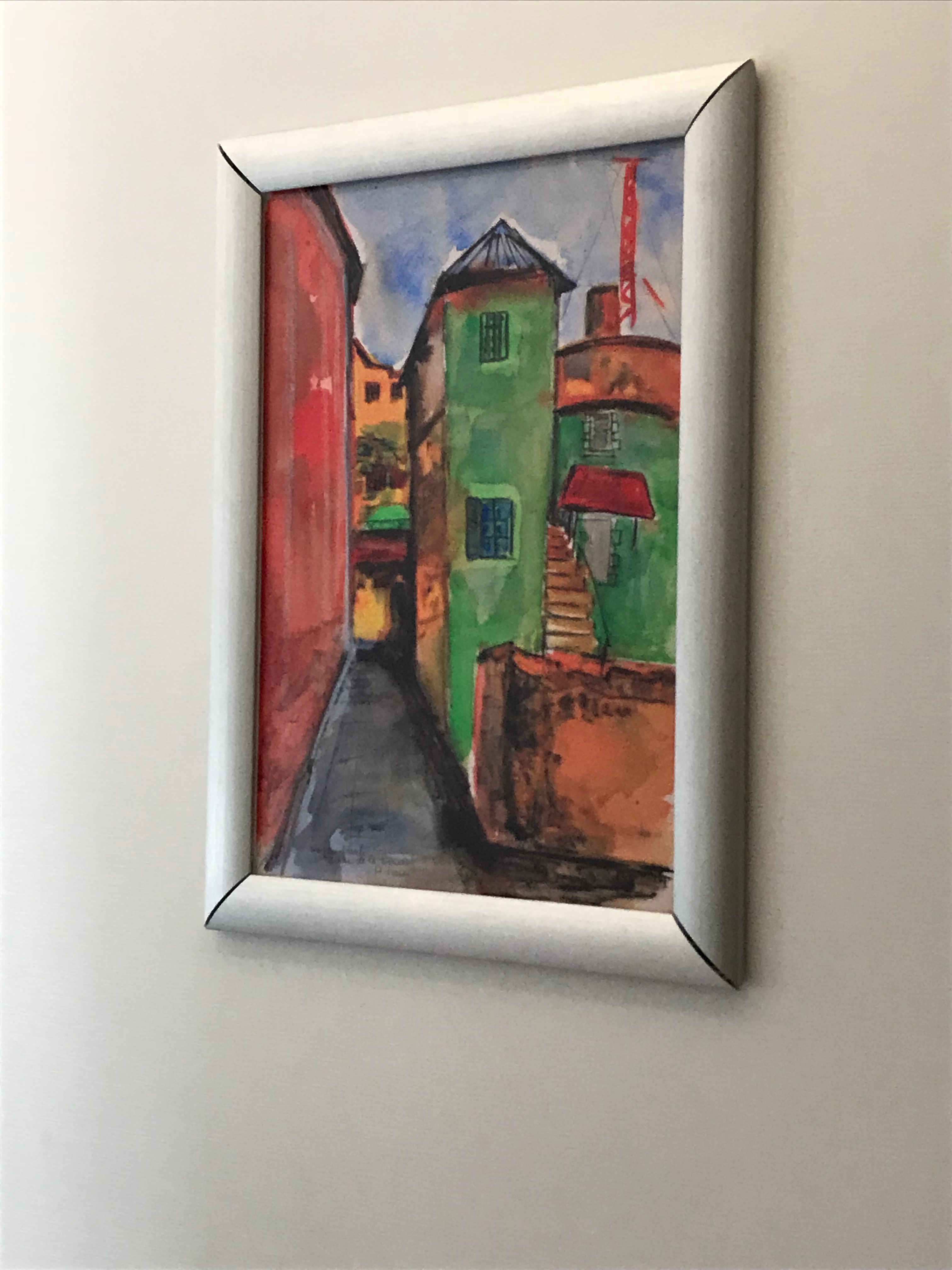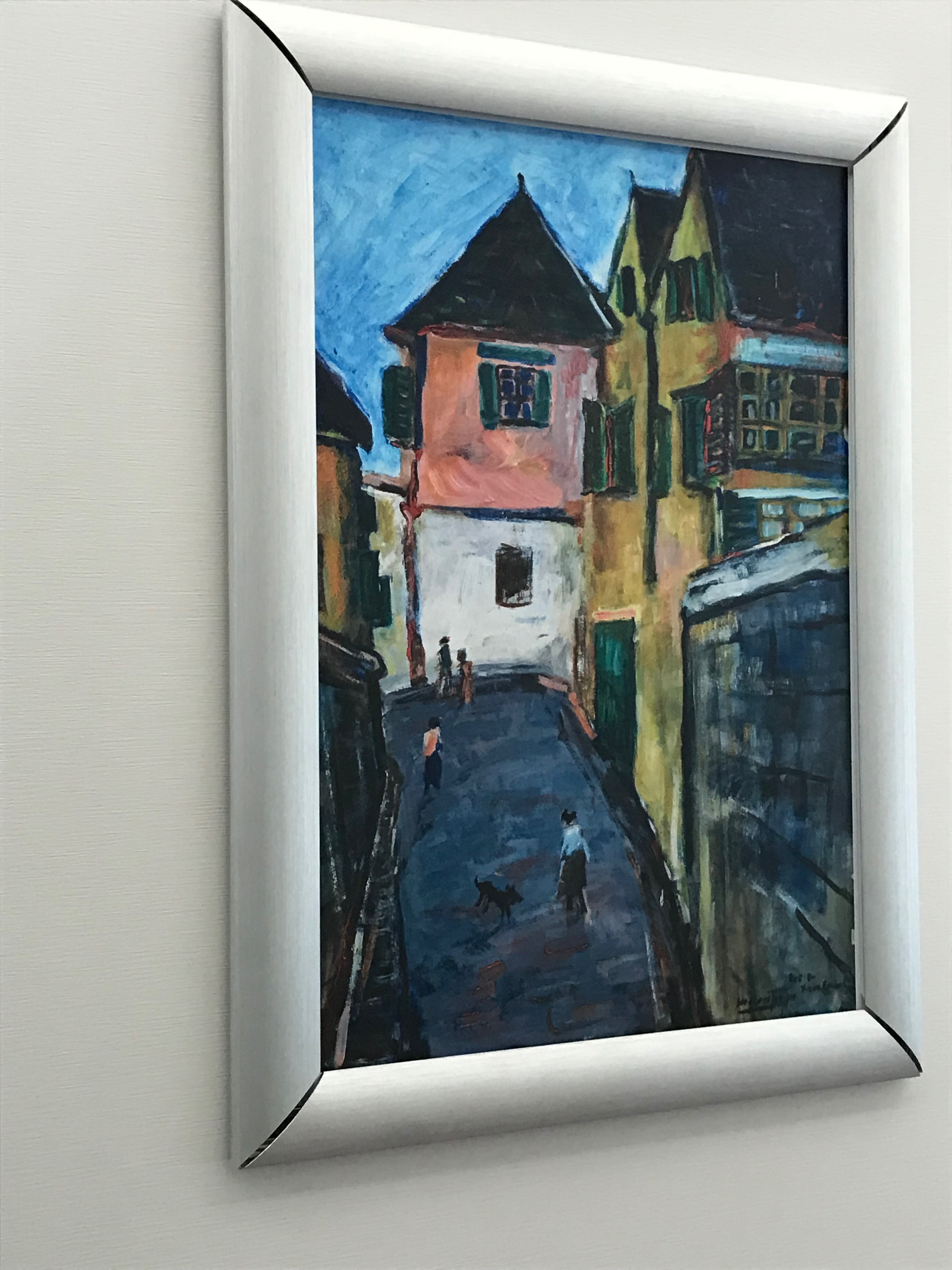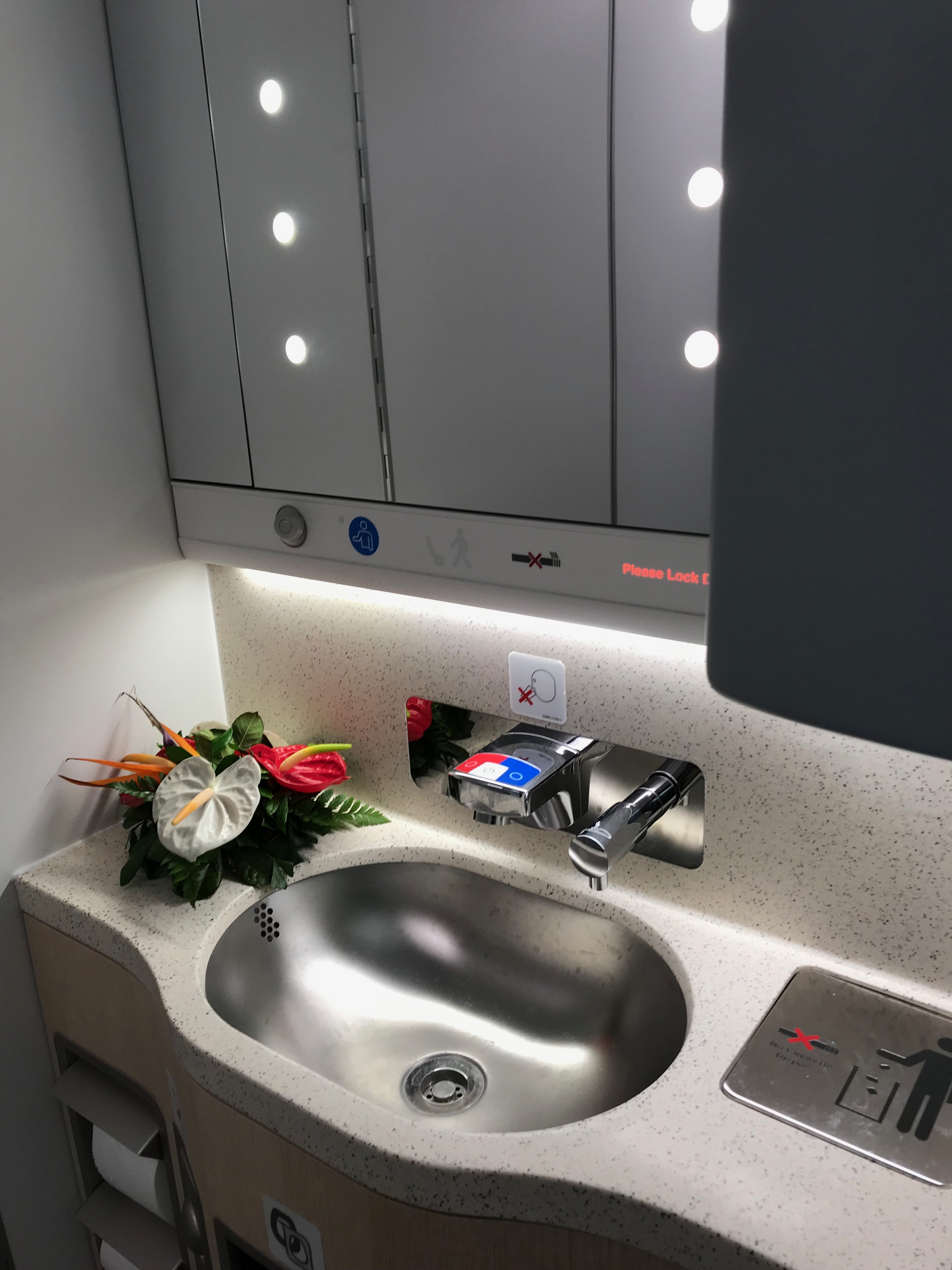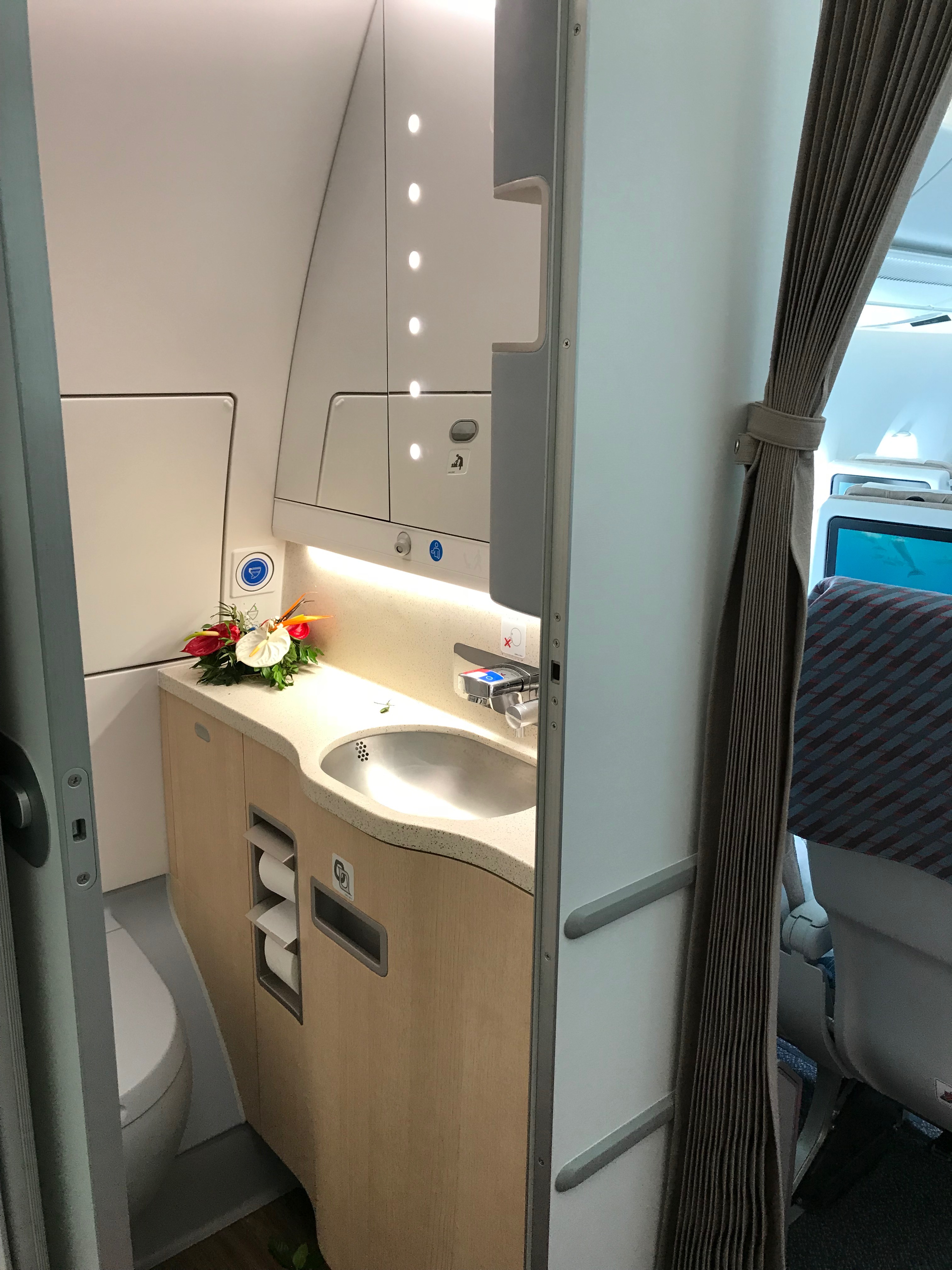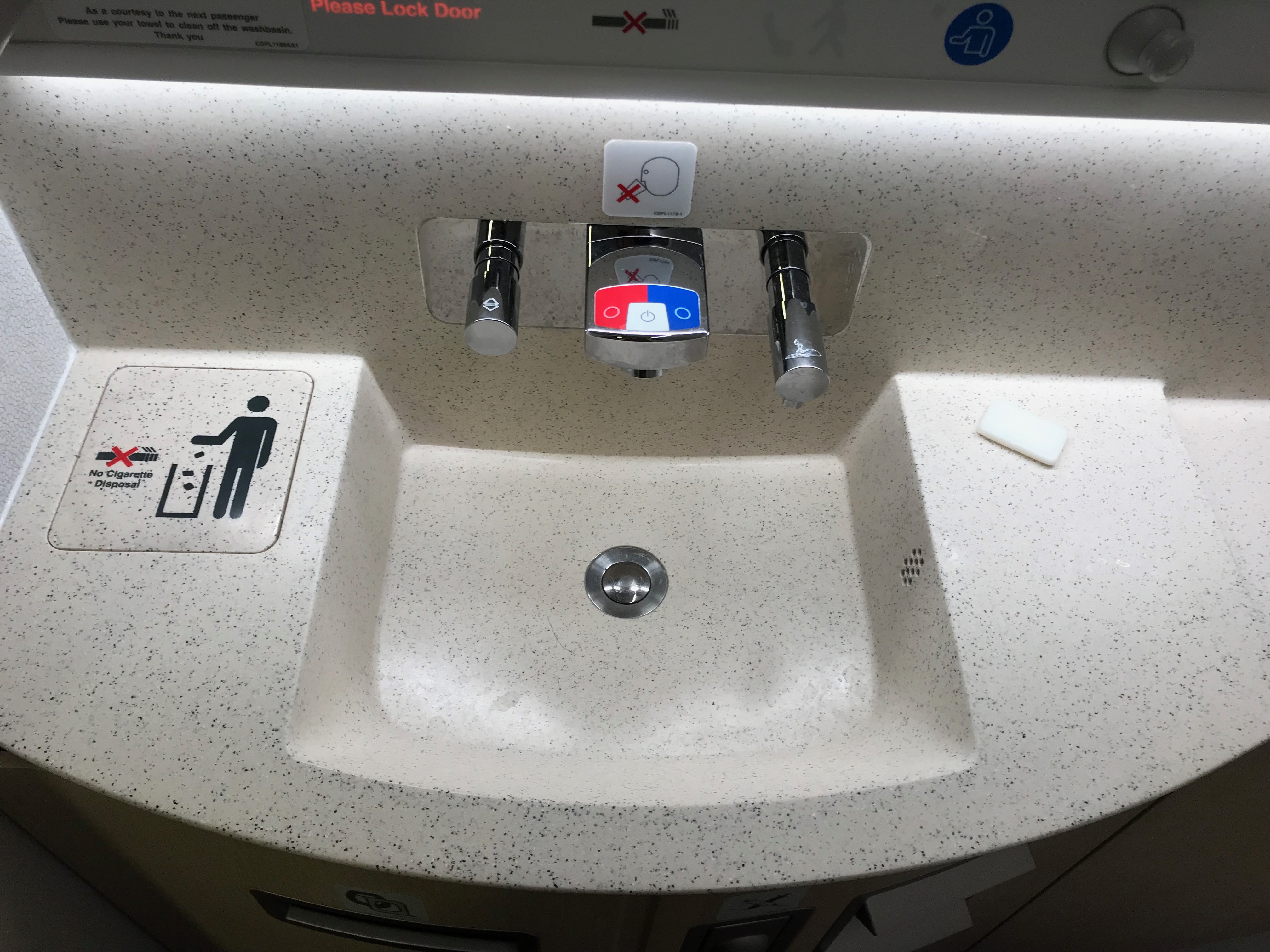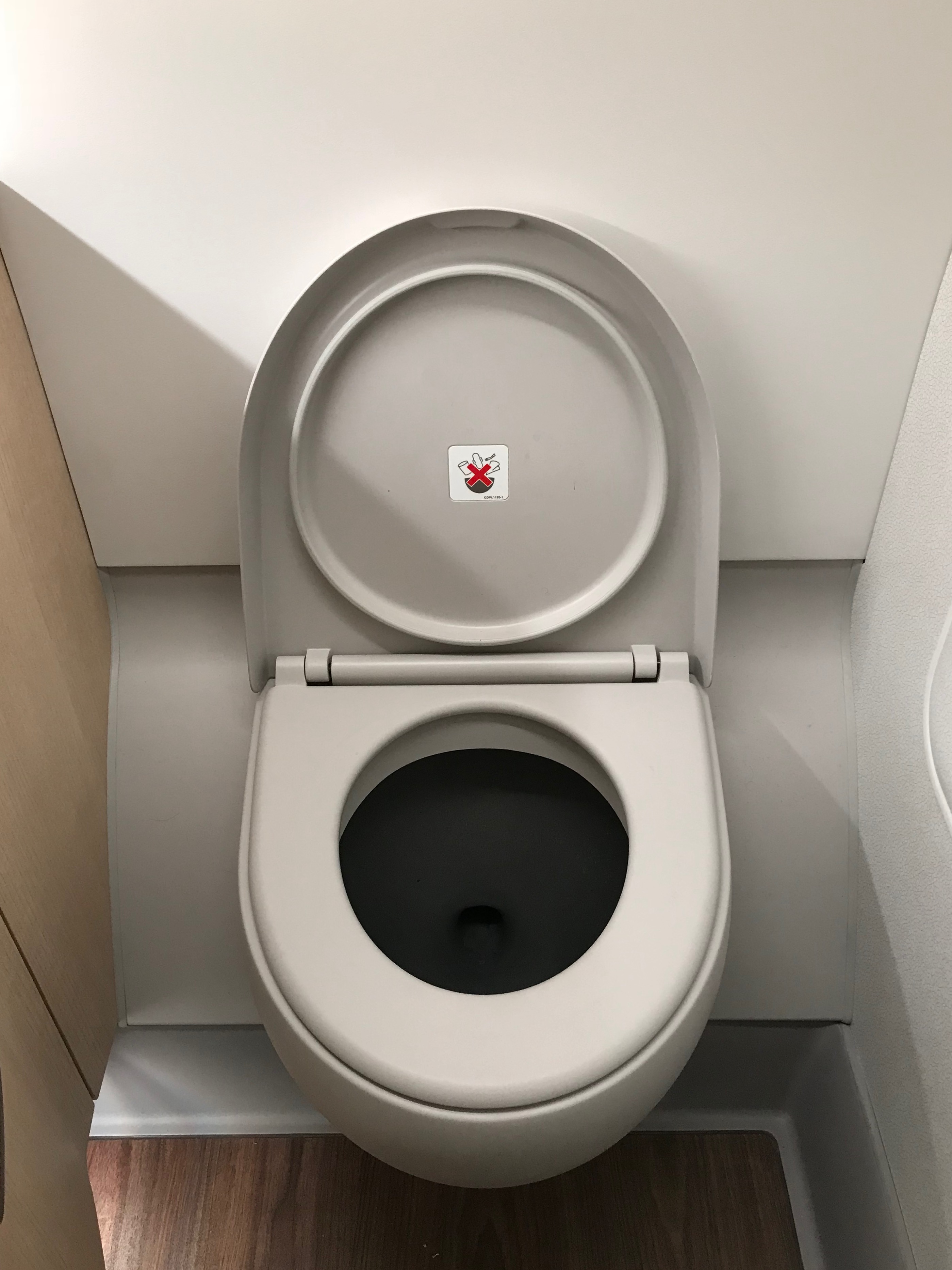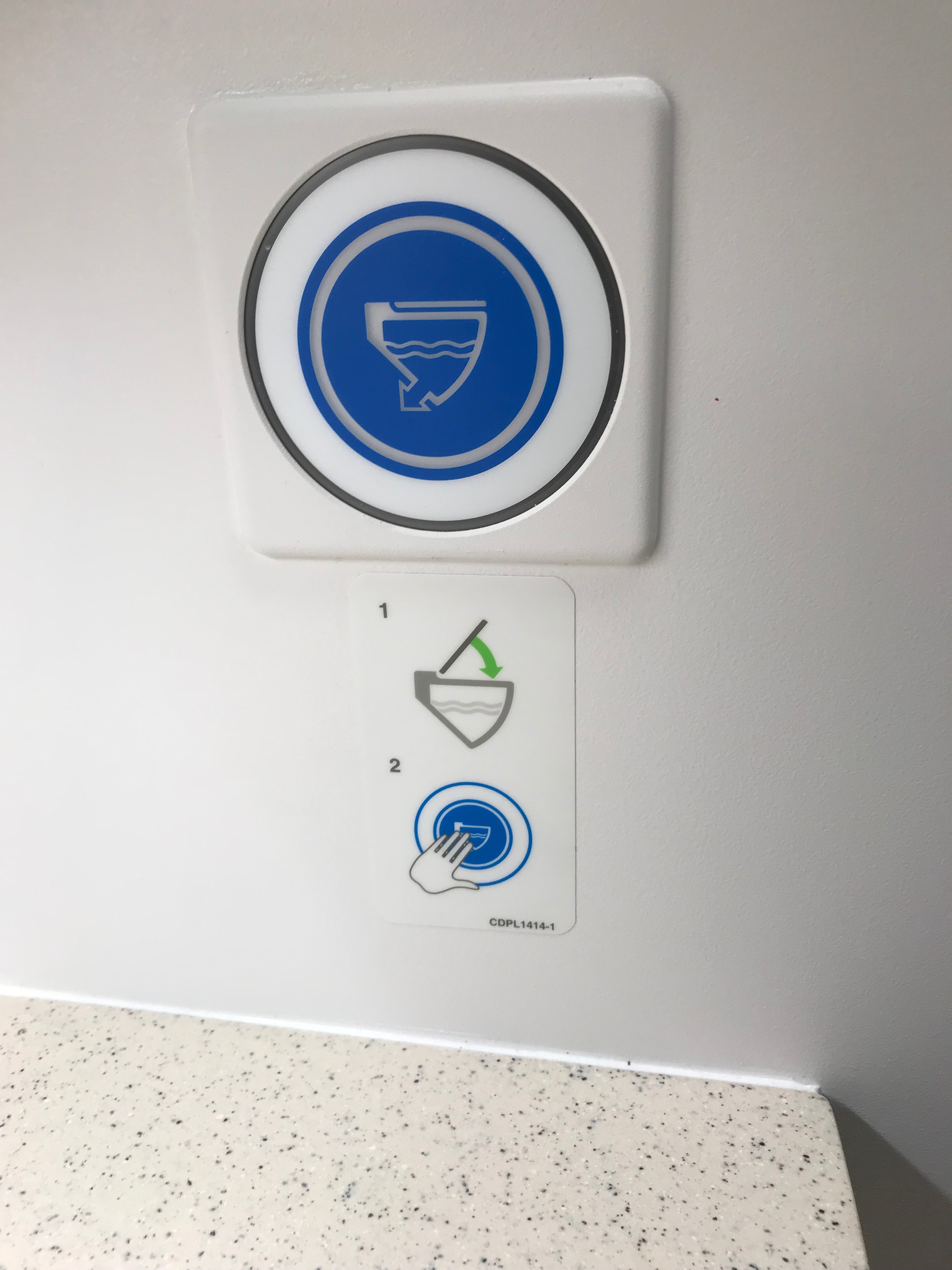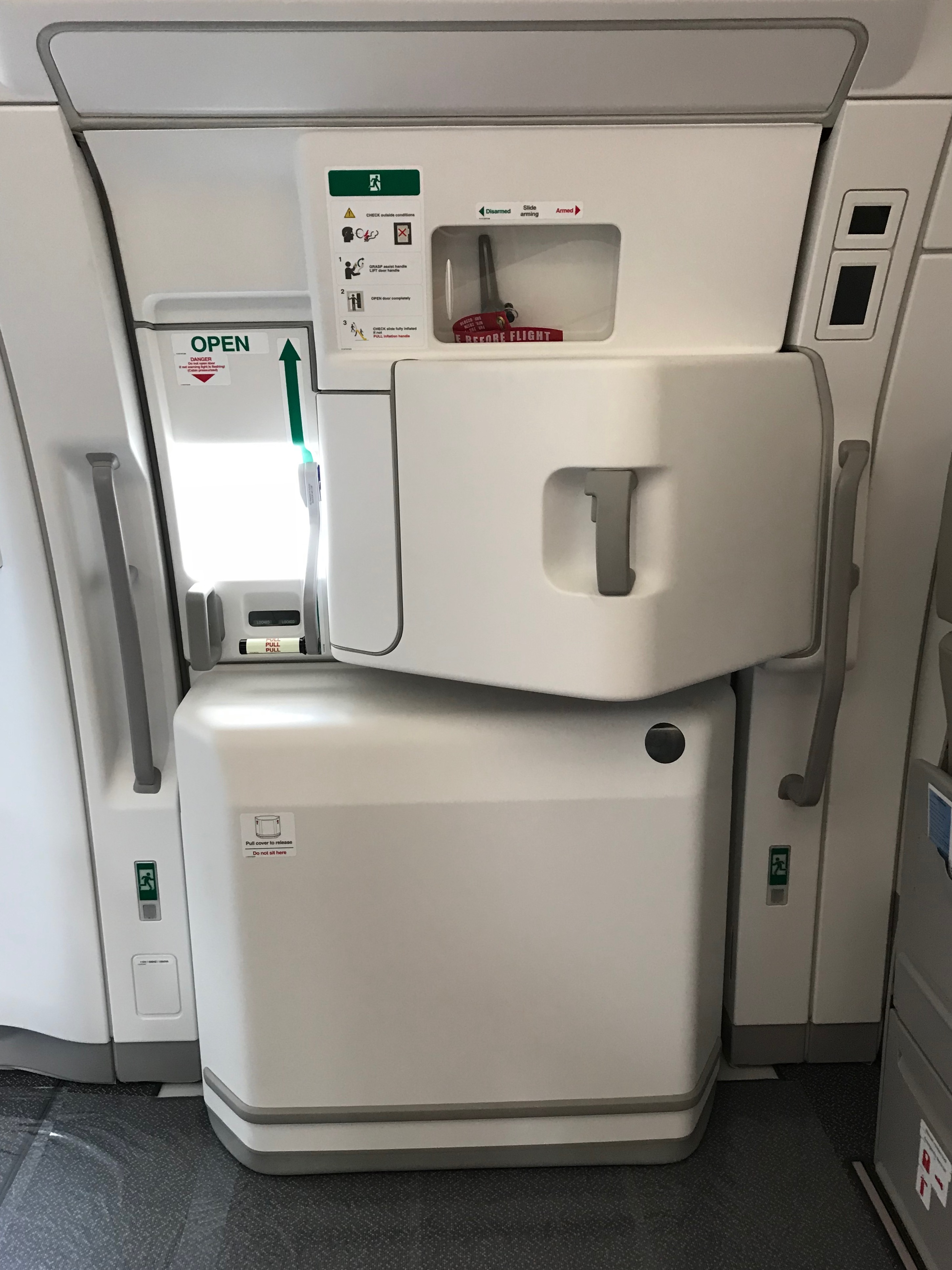 CIDS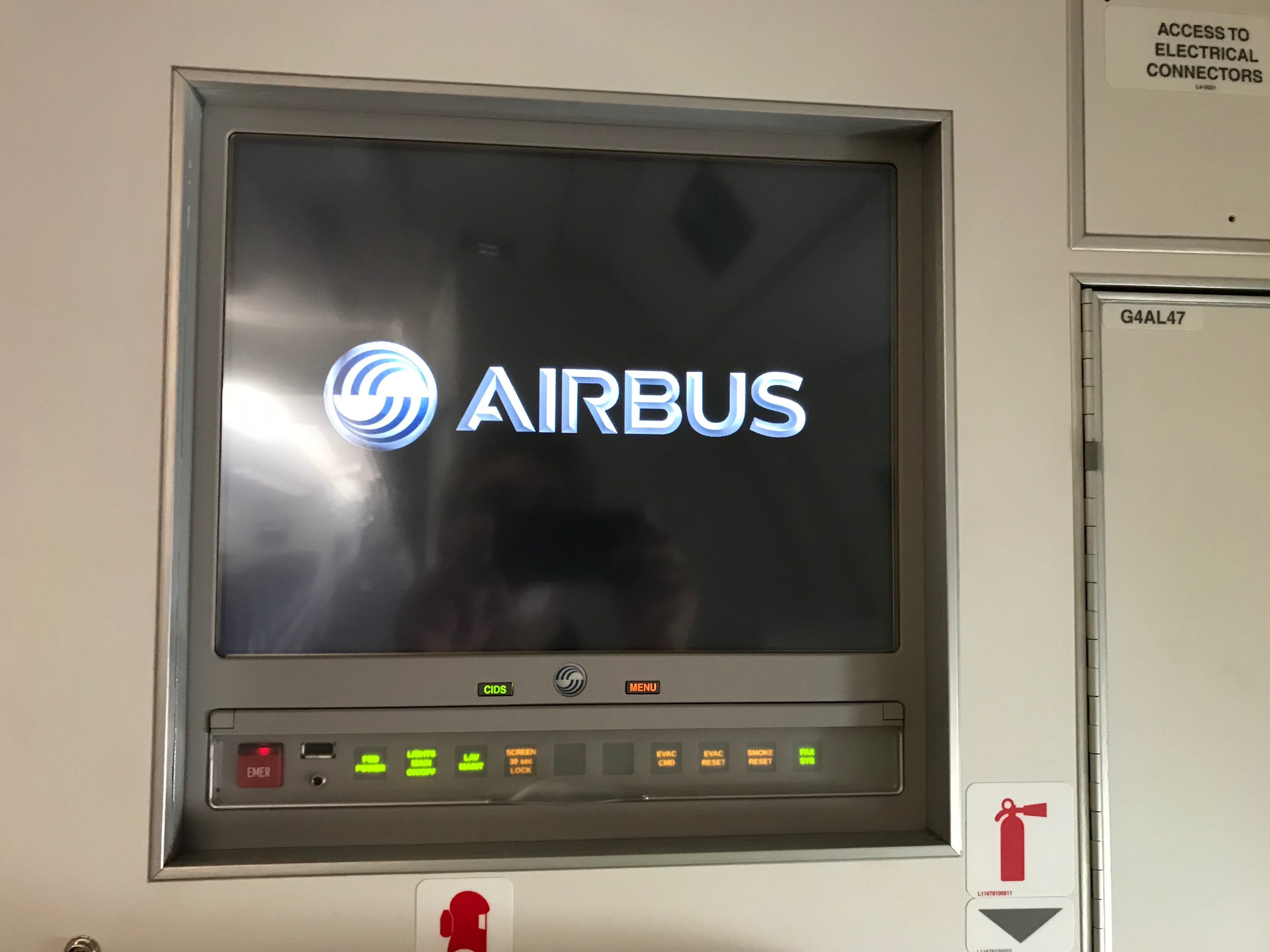 Cabin Intercommunication Data System (CIDS). Use for communication, passenger address, cabin interphone, service interphone, and cabin lighting and passenger lights by cabin crew.
Rear Galley

Cabin Crew Rest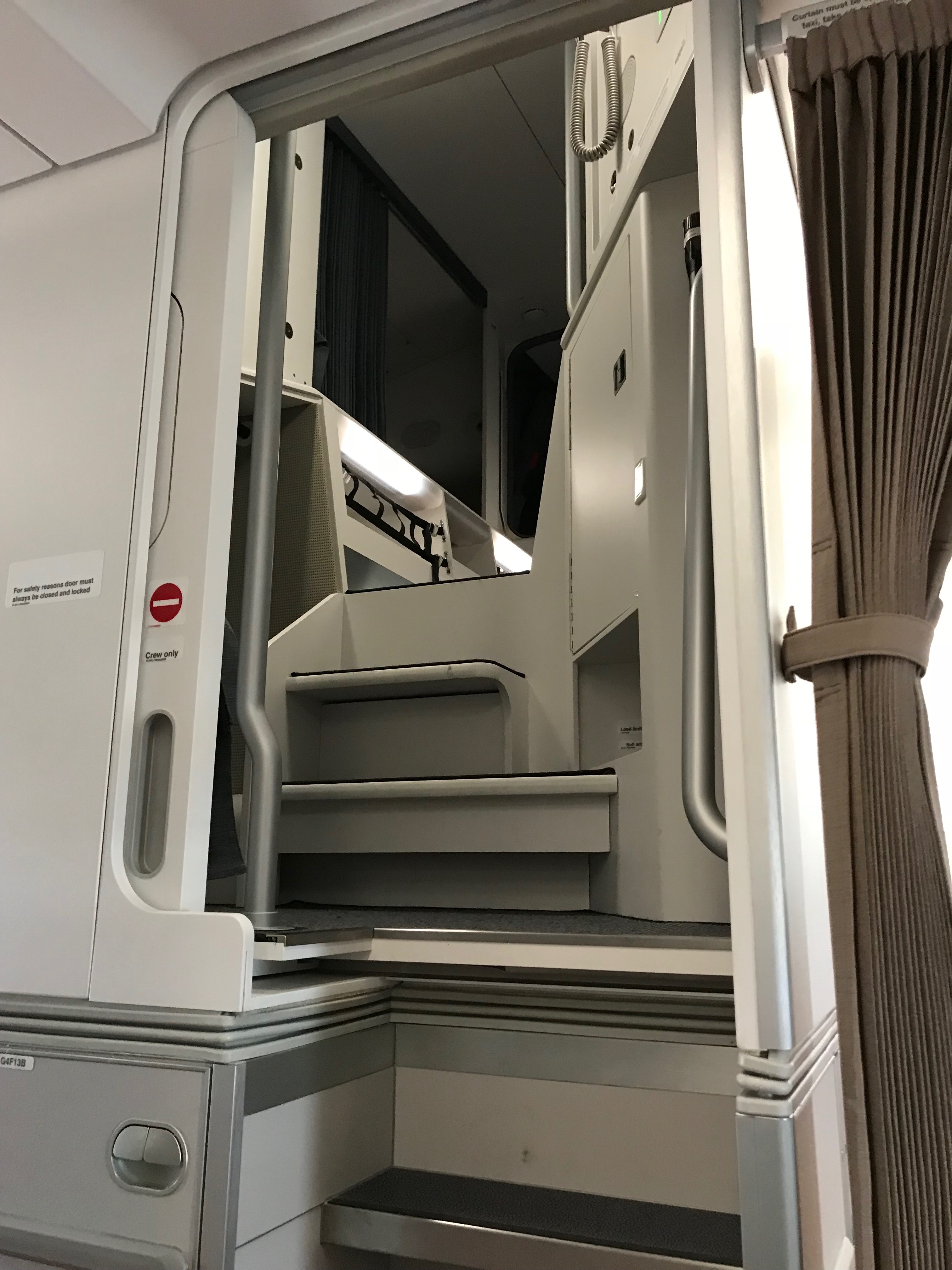 Cabin Crew Bunk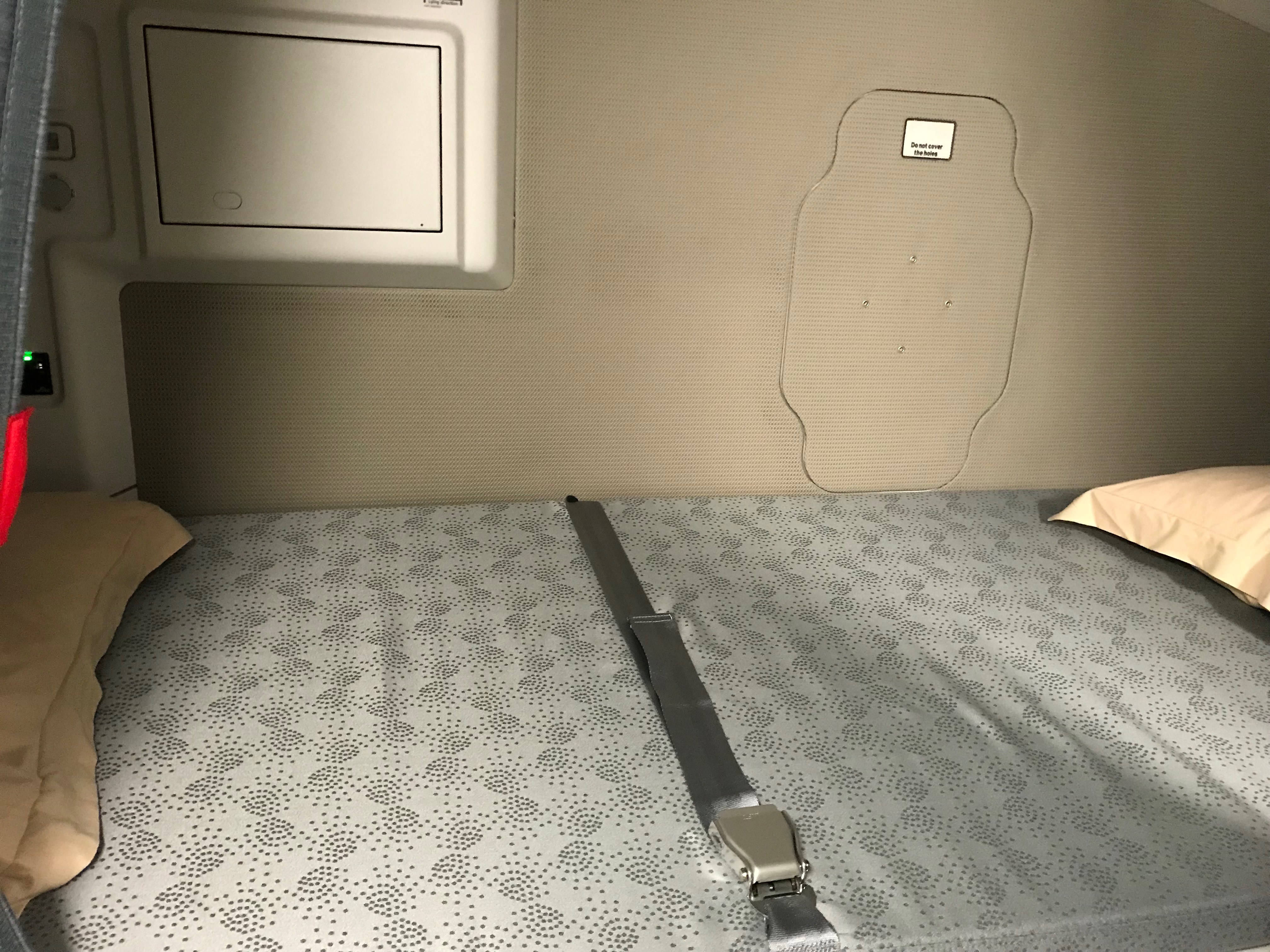 Cabin Crew Rest Area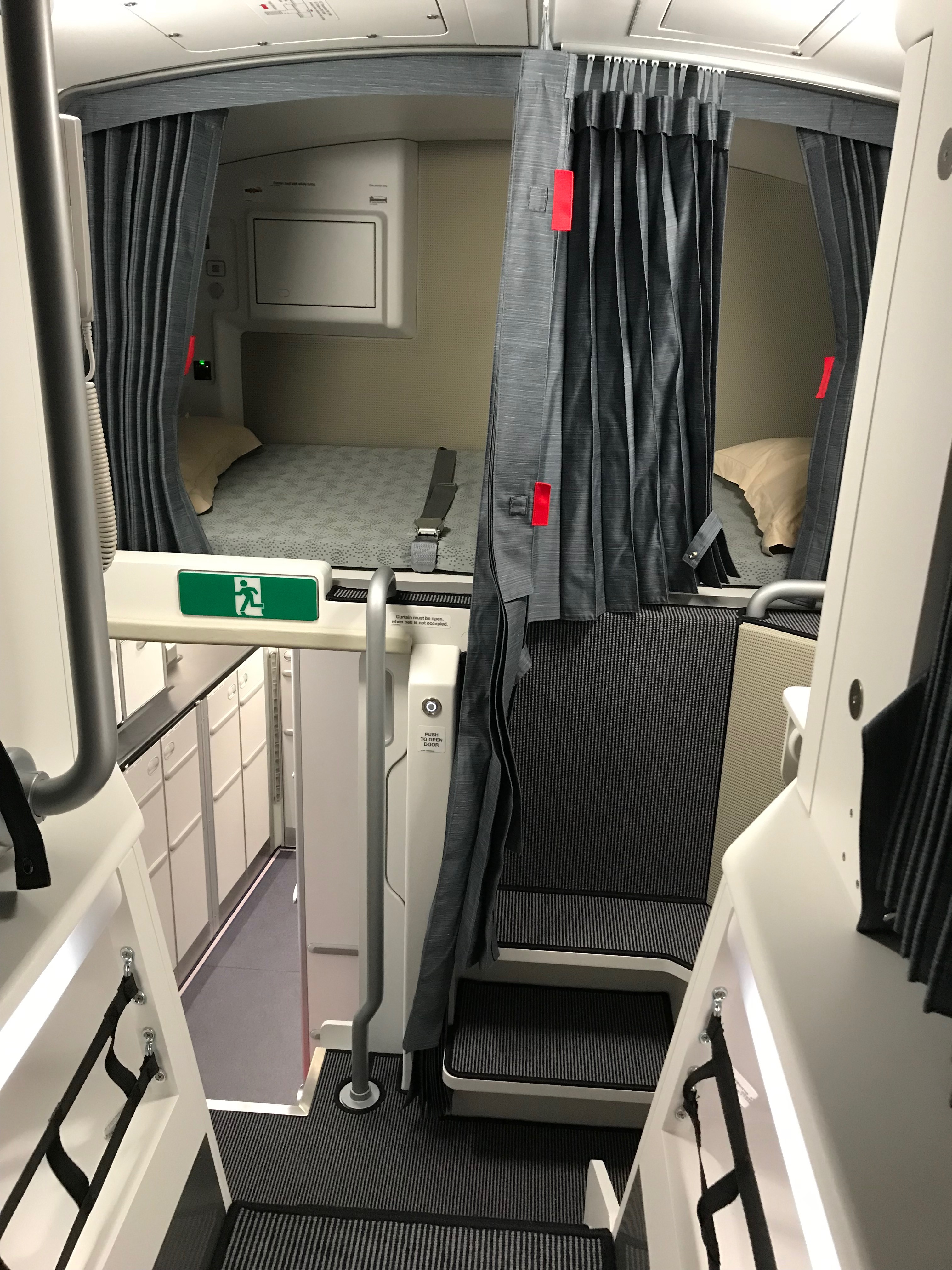 Overhead Bin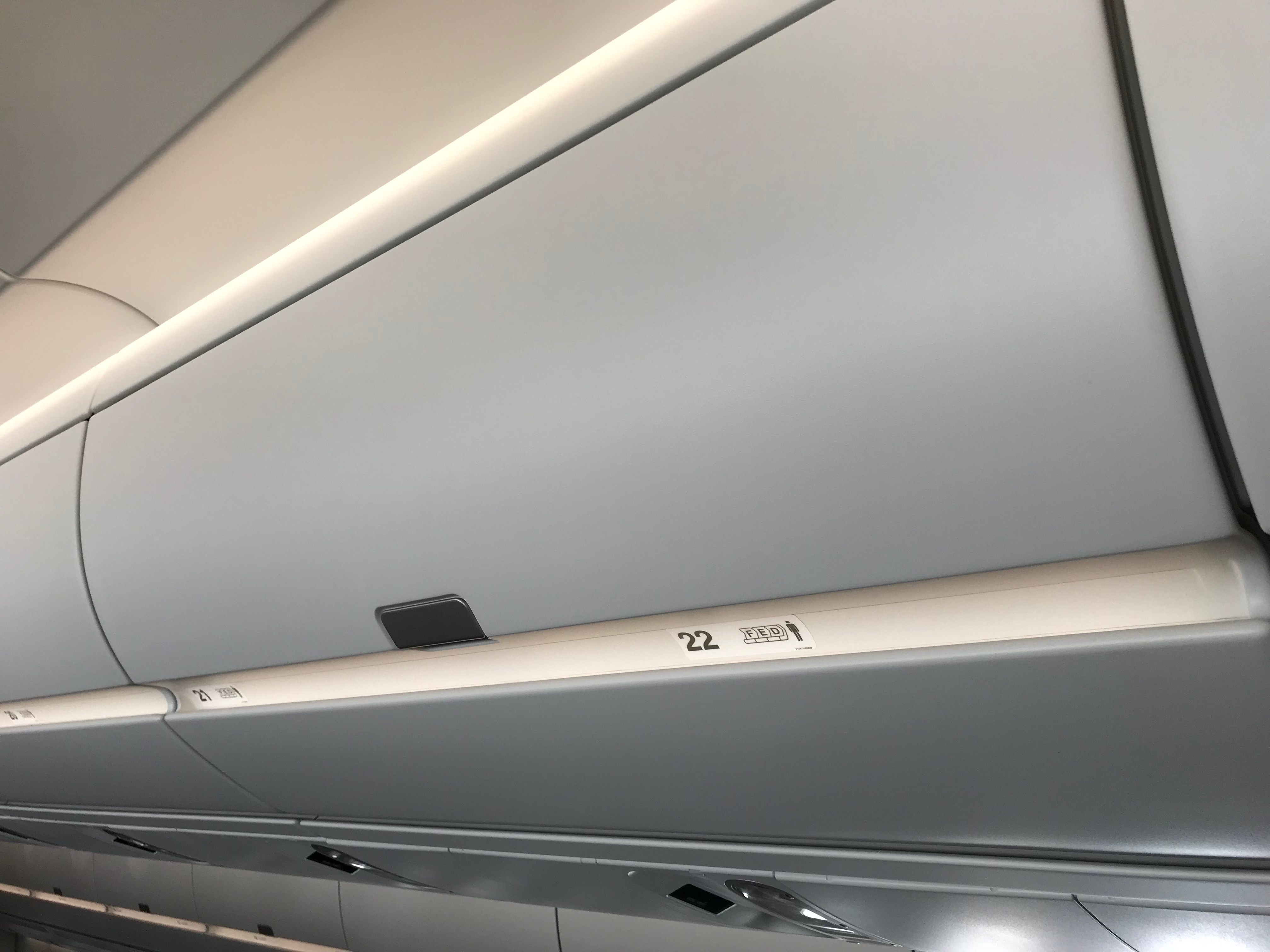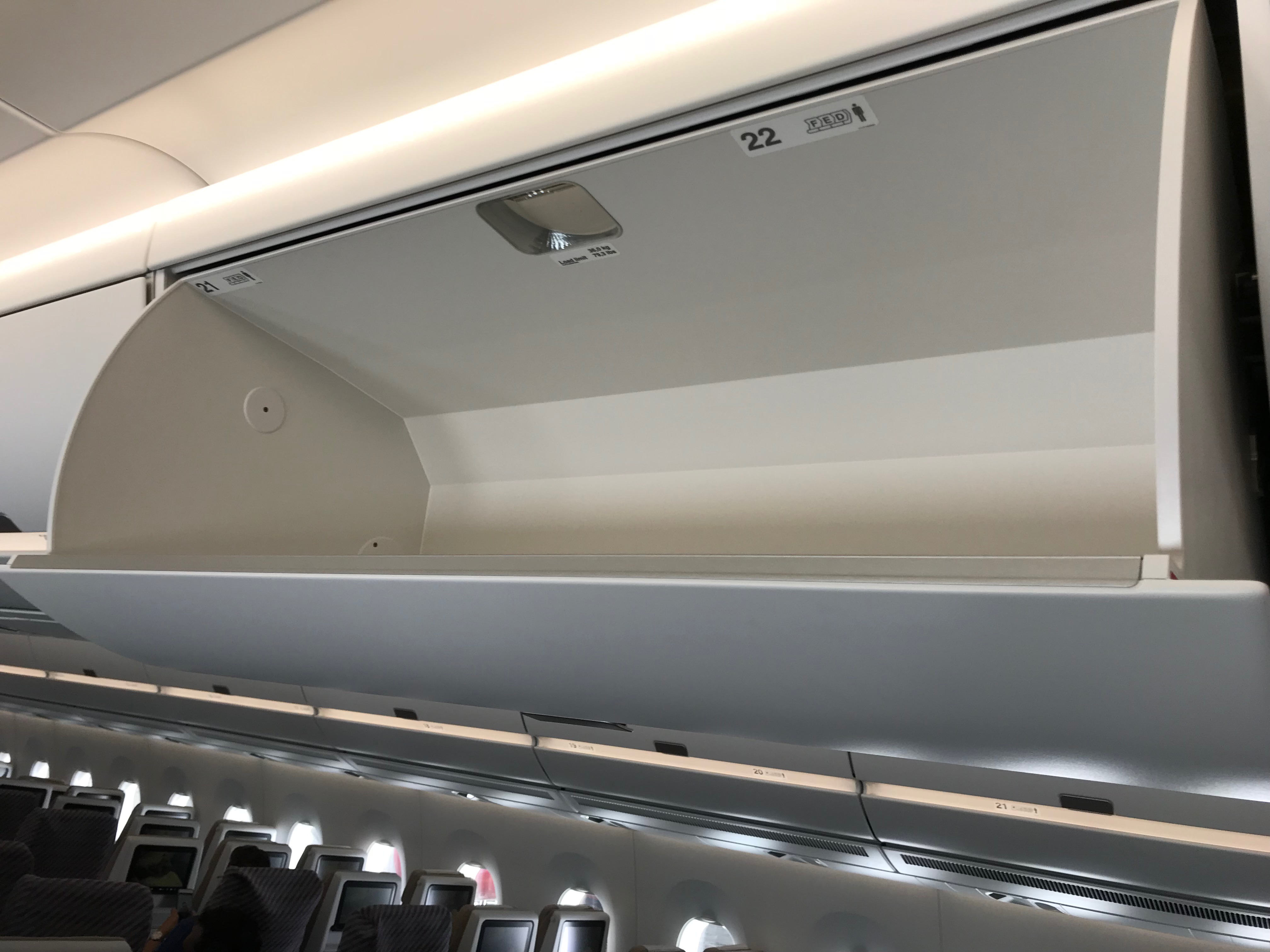 My ex-colleagues at MK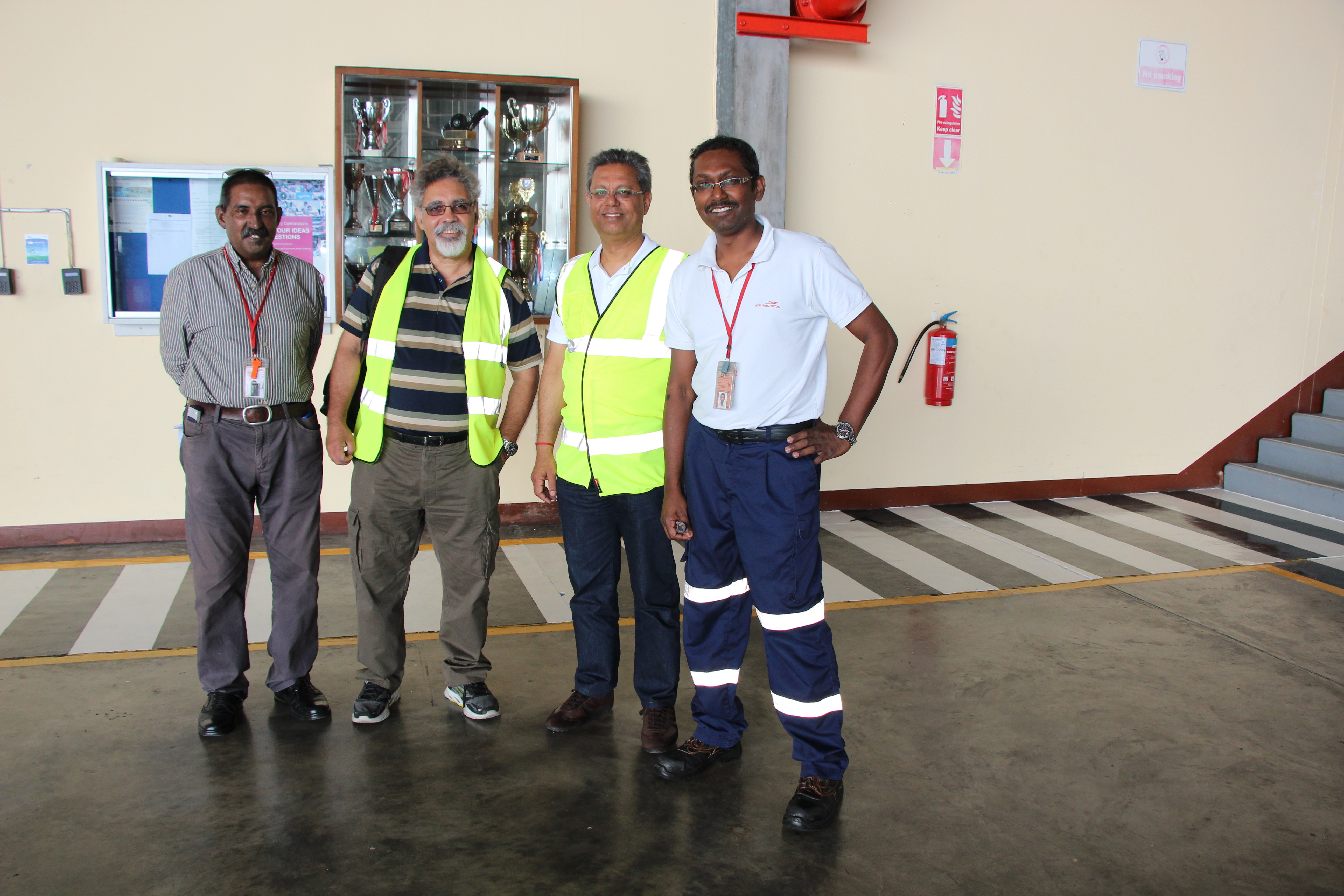 Jean-Pierre Parahan, Jacques Gentil, Ashok Keerodhur, Loganaden Sunnassy.