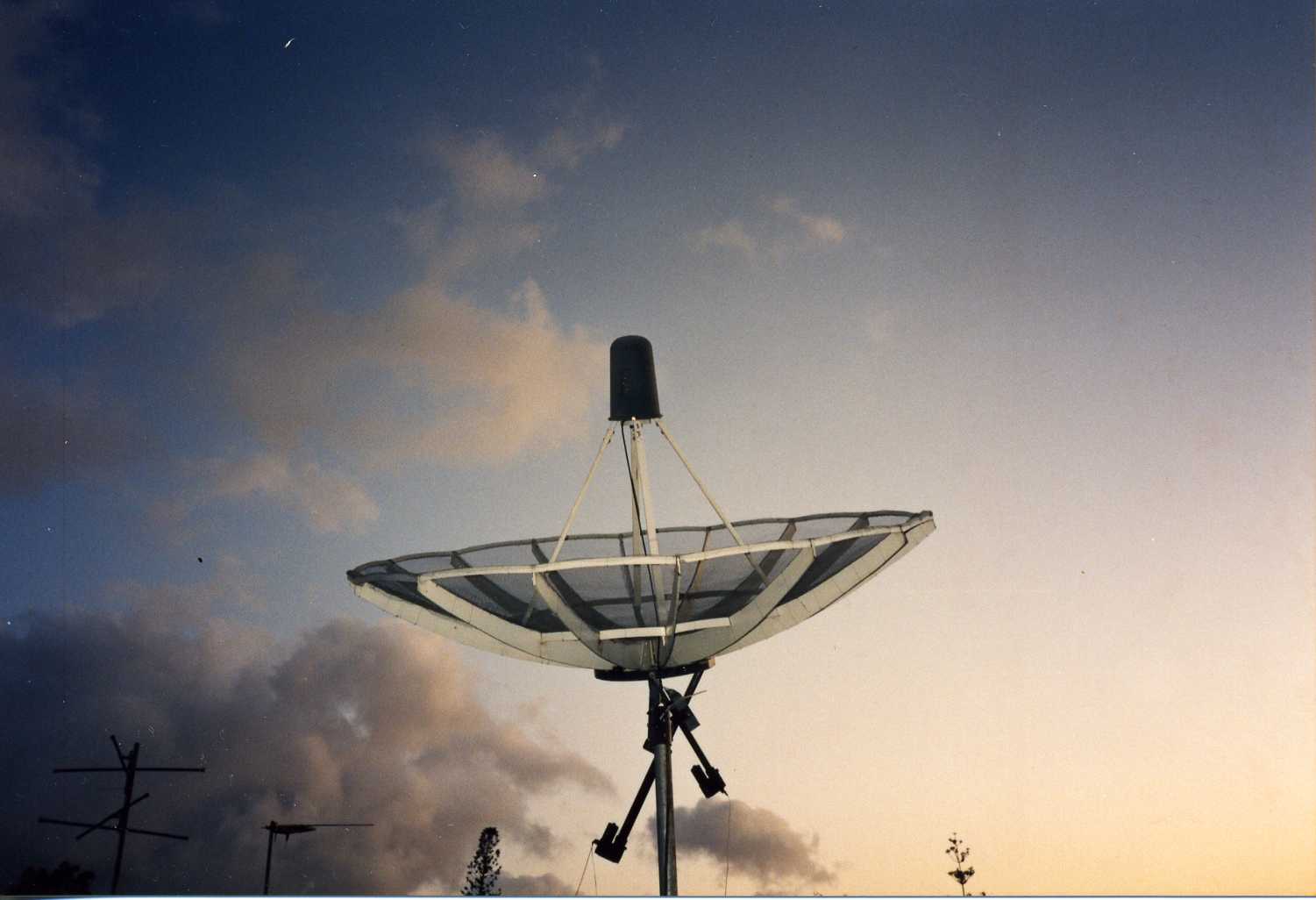 Today having a satellite dish to watch satellite tv is a mundane thing. In the nineties in Mauritius it was not the case. For a start, it was not allowed to import one. Mr Rogers had his dish seized by customs. Only one option was left, to build one!
With some friends we decided to build one from materials, which we could get locally. After doing some research, it was found that the dish had to be at least 3 metres in diameter, as at the time the signals covering the region were all in C band. The parabolic frame was then lined up with a fine galvanized wire mesh which is readily available in all hardware shops. A C band lnb was obtained and installed at the focal point and connected to a satellite receiver. After spending some time to locate a satellite, the first picture appeared.
It was even possible at the time to watch canal+ France with a decoder and a subscription. That was well before the arrival of satellite tv providers in Mauritius.
Article from Le Mauricien Sat 26 Mar 1994.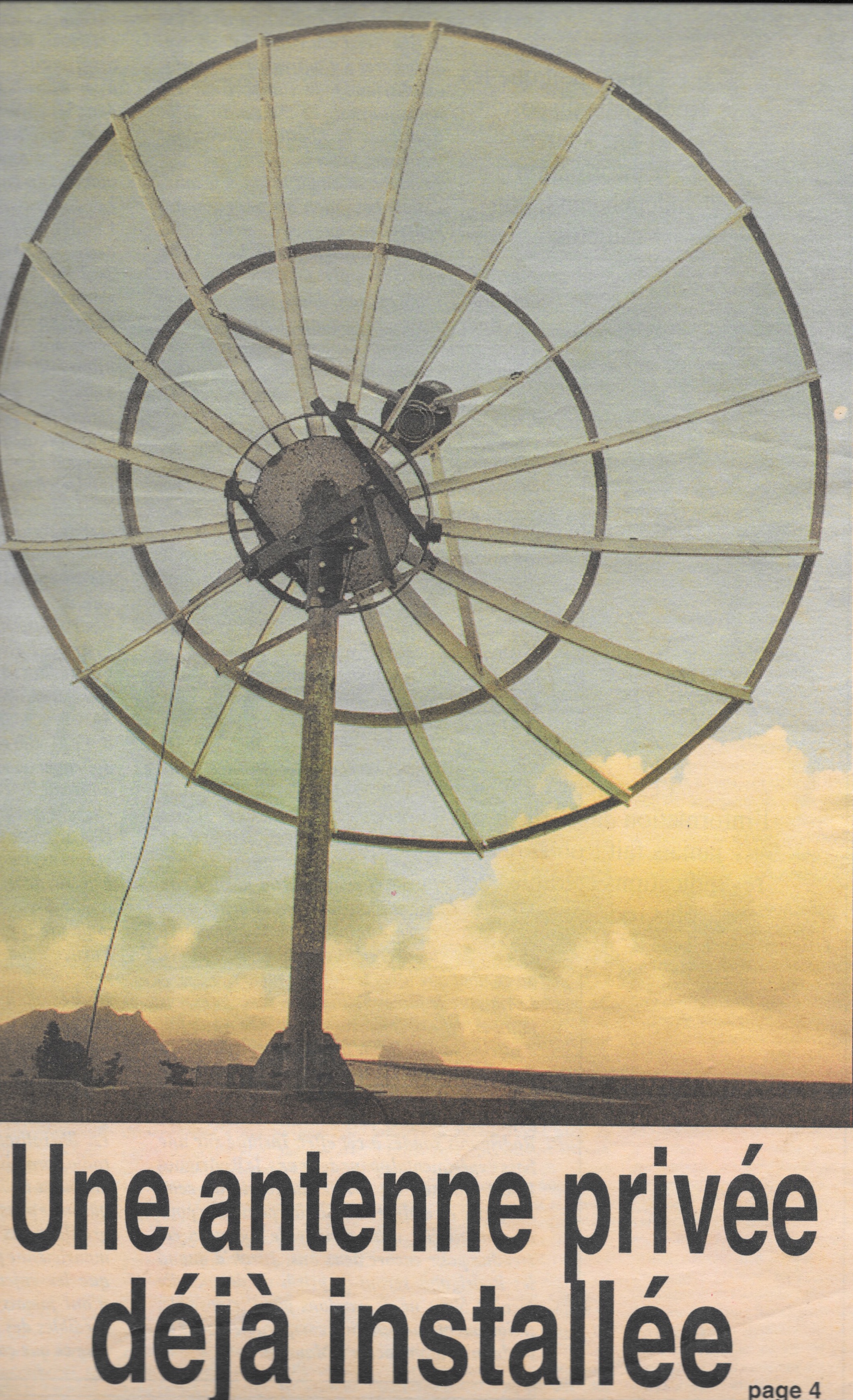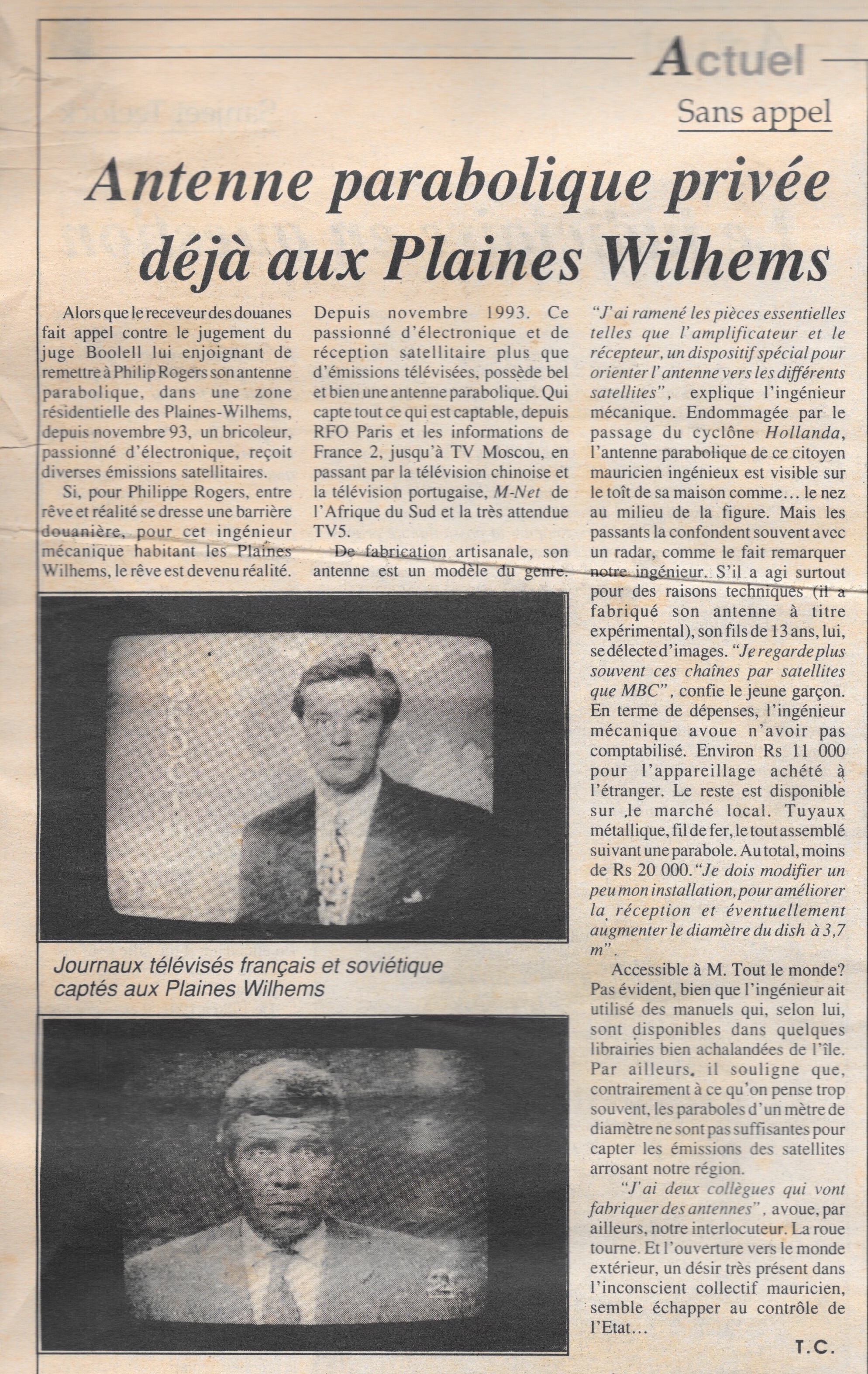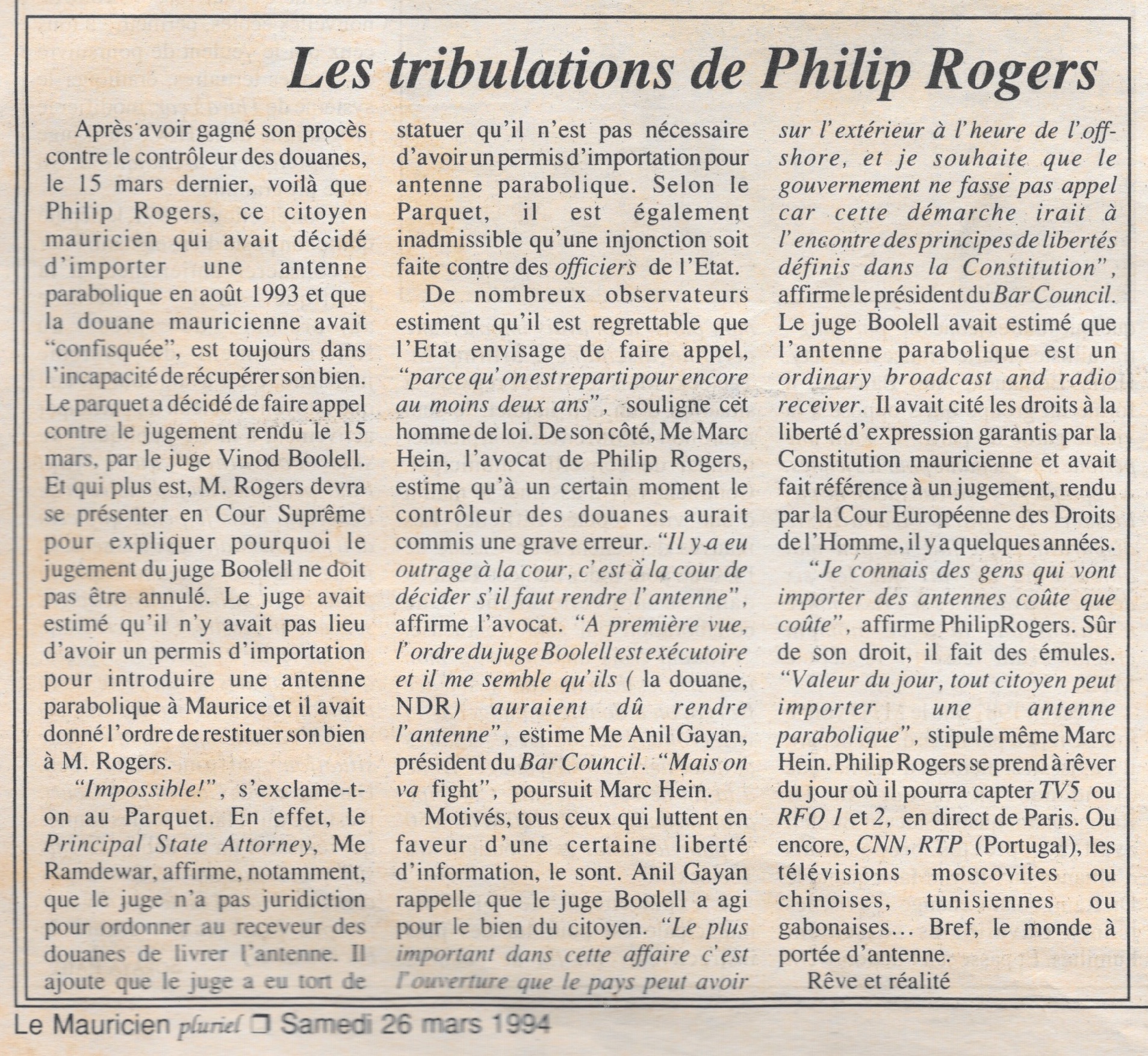 Article from Le Mauricien Sat 30 Apr 1994.